Outside & Active Contributors
Here at Outside and Active, we're so fortunate to have such a great team of website contributors! They're all outside enthusiasts who are passionate about sharing their love of the outdoors with others. From beginner tips to expert advice, they have a wealth of knowledge to share. And, they're always up for a challenge, whether it's testing out the latest gear or tackling a tough hike. So, whether you're looking for inspiration or information, be sure to check out our website contributors. You won't be disappointed!
Want to contribute to Outside & Active? Drop as an email here.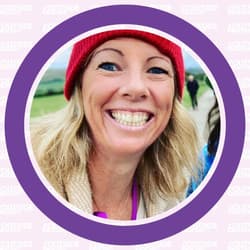 Zoe - Juggling On Rollerskates
Zoe spent a number of years embracing her love of snowboarding by chasing snow, yo-yoing between hemispheres in the process. Now settled with a family in the UK she writes a family travel and female adventure website as well as working as a special needs teacher and raising her children. As a reflection of her busy life her website is suitably named 'Juggling on Rollerskates'. If you enjoy glamping, camping, water & winter sports or outdoor adventure in general make sure you're following Zoe's blog for the latest family friendly tips, news and travel inspiration.

Find out more about Zoe and her adventures here.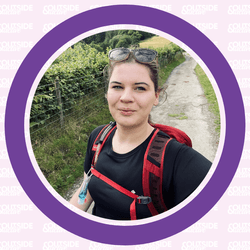 Eloise Chapple
Passionate about getting people walking Eloise has her own walking community group - Gloucestershire Circular Walking Group. If you'd like to join here group on Facebook or follow her journey on Instagram you can do so on the links below or read the latest articles from Eloise below.  

Facebook: Gloucestershire Circular Walking Group
Instagram: unearthingthestrength
Articles: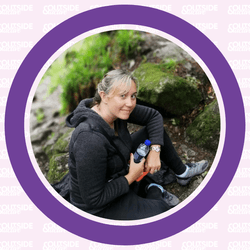 Natasha Sones
Natasha Sones has an outside family adventure travel blog: www.natashasoneseditorial.com/blog. With three children, three dogs and a husband she enjoys days out, holidays, camping, walking, paddleboarding, kayaking, stargazing and much more! Follow her blog or her Instagram account: @natashastarseeker if you love family lifestyle articles.
Natasha's Latest Articles
Zeph aka Nuttyrunr
Zeph is an all round inspiring member of our running and outdoors community. 
If you want to follow Zeph's adventures, follow on Instagram here: @nuttyrunr
Zeph's recent articles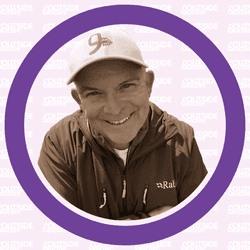 Nigel Jones - 9kmby9am
9KM BY 9AM is the alcohol-free living, health & wellness channel founded by author and self development & habit change coach Nigel Jones.
Our mission is to help people change their story, change their life, flourish and find the happiness they seek.
Nigel is the author "WALKING BACK TO HAPPINESS - THE SECRET TO ALCOHOL-FREE LIVING & WELL-BEING", to be published in July 2022.
9KM BY 9AM features the 9KM BY 9AM CHALLENGE and is available on Facebook, Instagram, TikTok and YouTube.
The channel includes daily walks and thoughts and is open to anyone who wants to challenge themselves.
Nigel walks 9KM before 9 o'clock every day and over the first 12 months has walked 3,420kms before breakfast! That's the equivalent of 81 marathons!
COACHING
Nigel offers bespoke sessions developed around your specific needs. Including…
Walking Back To Happiness – Walking & Forest Bathing (Shinrin Yoku)
Goal Setting, Value & Belief Identification, Finding Your Purpose, Habit Change
BOOK
LINKS
Facebook https://www.facebook.com/9KMBY9AM
Instagram https://www.instagram.com/9kmby9am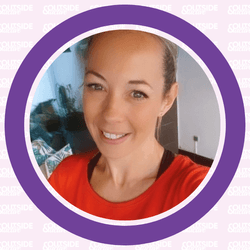 Muriel Dempsie
Muriel grew up in the Outer Hebrides, Scotland. She lived in Aberdeen, working as a nurse within a busy Coronary Care Unit, and latterly teaching nursing, before relocating with her family to Madrid.

Perhaps the sunnier weather was the catalyst for her progression from 'occasional runner', undertaking 10km to half marathon distances, to becoming a marathoner. She is currently in the midst of another training block for her 5th in Edinburgh.
When not running (or skipping) she works as a nurse lecturer. Cardiac care remains her passion and she delivers CPR/defibrillation training to friends and fellow runners overseas as she firmly believes everyone should know what to do in the event of being faced with a person in sudden cardiac arrest. She states 'equipping every runner with the confidence and skills to save a life can only further enhance what is already a fantastic, positive community'.
You can follow Muriel on Instagram here.
Muriel's latest articles:
CPR - a vital survival skill for the outdoors
Dangers of heat exhaustion - Muriel contributed to this article we produced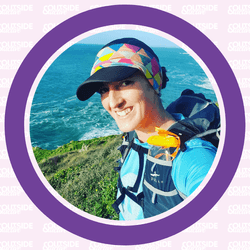 Laura Briggs
I'm a journalist, PR, mum of two, and a barefoot, vegan runner, who spends most of her time eating!
I write regularly for Women's Running Magazine and documenting my barefoot running life on Instagram for anyone that's interested.
I've got two Spanish Water Dogs who are regularly confused with Cockerpoos and one is just a pup who is spending most of her time trying to eat my shoes!
JustGiving Page - www.justgiving.com/briggsy1
Follow on Instagram - Briggsy1
Follow on Facebook - Briggsy's 290-mile Macmillan Way fastest time attempt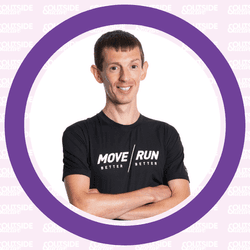 John Beattie - Elite athlete and co-founder of Move Better Run Better
During a long career as an international athlete, John Beattie has represented Great Britain and England at events such as the Commonwealth Games, and the World & European Cross-Country Championships. He also finished in the top 20 at both the London and New York Marathons. John has won many big road races around the UK and maintains a proud record of having broken 30 minutes for 10k every year since 2008.
Since turning his passion into his profession in 2017, John has switched roles to coaching and has helped hundreds of runners from all over the world to improve and set personal bests from 5k up to the marathon.
If you want to follow John, check out Move Better // Run Better.

Latest Articles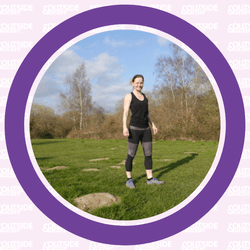 Jenny-Anne Dexter
Jenny-Anne Dexter is a full-time life enthusiast, who likes to say yes to the abstract, the sublime and the ridiculous. A bog snorkeller, trail runner, year-round dipper and sometime cage fighter, she's currently deciding on which will be her next challenge...
Latest Articles
Wild camping for the first time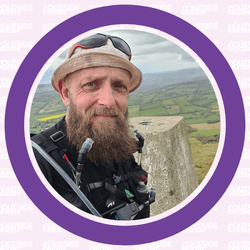 Graham McKenna
I'm Graham, an ultra runner and coach, who uses running to fund raise. I co-own Start Running Stay Running CIC. I've done some crazy challenges on a treadmill but I also love getting outside. This country has some fabulous places to visit and I have a place in my heart for South Wales.

If you want to follow Graham's journey, check out his website here.
Latest Articles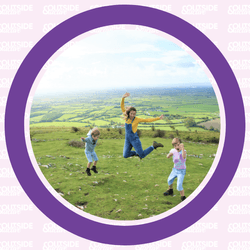 About Go Wild Go West
Shut your laptop, turn your phone on to silent, don't even think about starting those chores, they can definitely wait!
Juggling kids, home, work, school, in-laws, dogs and everything else can be, well, a little repetitive and relentless. There's something extremely liberating about just saying 'stuff it, we're off!'
At GoWildGoWest they're intent on bringing adventure to everyday family life. We make sure there's time to get outdoors and have some fun every week, whenever and wherever that may take us.
To find out more about GoWildGoWest visit their website here
Latest Articles
Podcast - Get outside and active with the whole family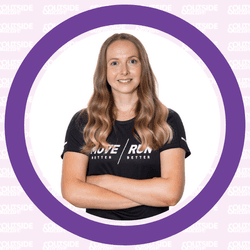 Lilly Adkins - Move Better Run Better
Lilly worked with an Olympic athlete for several years before transitioning to become a sports massage therapist where she worked with many elite athletes. Through her own experiences of overcoming serious injuries including hip surgery and 15-pins and 2 plates in her ankle, she used Strength and Conditioning to prove the doctors wrong and to still be able to continue to run pain free. This inspired Lilly to become a Strength and Conditioning coach and she has since helped hundreds of runners to avoid and overcome injuries and is now head S&C coach at Move Better Run Better.
Find out more about Move Better Run Better here
Read Lilly's latest article here: Perfection Paralysis