Engage with our audience year round
Outside and Active is your gateway to the outdoors community, giving you daily contact with potential new customers as well as showcasing new products or experiences to existing ones.
Access an audience of almost 250,000 budding outdoor enthusiasts through the Outside & Active network.
Our highly engaged community relies on Outside & Active for inspiration, advice and more to help them lead an outside and active lifestyle.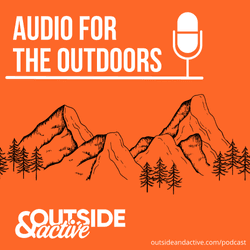 Audio for the Outdoors
The Outside & Active Podcast inspires you to lead a healthy and active lifestyle outside with interviews from high calibre guests such as Sir Ranulph Fiennes, Dame Kelly Holmes, Ben Fogle and many more inspiring individuals. 
The Outside & Active podcast is the perfect place to spotlight your product or brand to engaged audience. Whether that is sponsoring a full season of amazing guests, or a single episode.

Want to engage with our audience? 
There are a multitude of ways you can reach our community. Contact the Outside & Active team today. 
For sales enquieries:
Tom Keating
[email protected]
+44 203 770 9303

Mike Seaman 
[email protected]
+44 203 770 9303

For marketing enquieries:

Dominic Brown
[email protected]
+44 203 770 9303
Jo Tyler
[email protected]
+44 203 770 9303