A beautiful walk from the birth place of Roald Dahl, the River Taff is a stunning walking route from Llandaff City is one to add to your bucket list.
Get out and walk
Hiking is one of the oldest and most popular forms of walking. It dates back centuries and has been used for both travel and recreation. In recent years, hiking has undergone a renaissance, with more people than ever before hitting the trails. And it's no wonder why: hiking is an excellent way to get exercise, commune with nature, and clear your head.

There are numerous benefits to hiking. First, it's a great form of exercise. Walking is low-impact and easy on the joints, but it still gives your muscles a good workout. In addition, hiking in hilly or mountainous terrain can give your cardiovascular system a real boost. Second, hiking is good for your mental health. Being in nature has been shown to reduce stress and anxiety, and to improve moods and focus. fresh air and moderate exercise can do wonders for your mental wellbeing. Finally, hiking is simply enjoyable. There's something about being in the great outdoors that makes us feel alive and connected to something larger than ourselves. Whether you're hiking solo or with friends, it's an activity that is sure to leave you feeling refreshed and invigorated.

So get out there and hit the trails - if you're planning a visit to Wales, this walk by our regular contributor Nigel Jones of 9kmby9am is one not to be missed.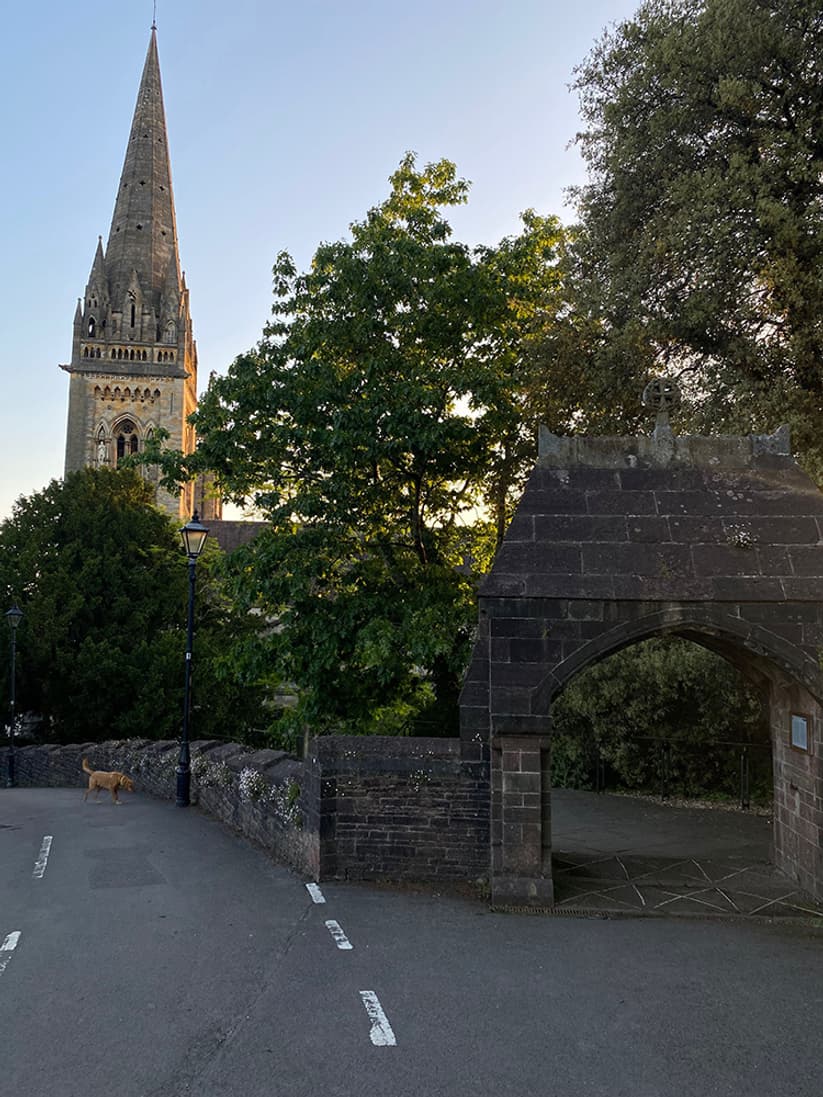 Llandaff Village Walk along the River Taff
Starting in Llandaff City, a district of Cardiff with its majestic Llandaff Cathedral, I headed down to the River Taff passing Llandaff Wier and walking north west towards Llandaff North Bridge and Radyr Court Road, the opposite side of the river to the Taff Trail.
I followed the river path around to Melingriffith - a beautiful route with lots of wildlife. Shortly after passing Radyr Cricket Club I crossed the over a footbridge and joined the Taff Trail near Forest Farm, heading back towards Llandaff.
The Taff Trail is a popular walking and cycle path that runs for 55 miles (89 km) between Cardiff Bay and Brecon. It is so named because it follows the course of the River Taff. Along much of its length, it follows the National Cycle Network Route 8 that continues to Holyhead and is substantially off-road.
I walked alongside the river through Whitchurch and Llandaff North, stopping for a cup of tea from my flask at Hayley Park.
I left the Trail at Gabalfa heading through Llandaff Fields and then on towards Victoria Park.
Total elevation of the walk is 59 metres with a mixture of roads and country and riverside paths.
About Llandaff City
Llandaff is a historic city in Wales that is popular with walkers and history buffs alike. The city has a rich history dating back to the Roman period, and its walking trails take you past numerous historical landmarks. Whether you want to explore the banks of the River Taff or take in the views from Llandaff Cathedral, there is plenty to see and do in this beautiful city. And with walking being one of the most popular activities in Llandaff, it's the perfect place to lace up your walking boots and explore all that this stunning corner of Wales has to offer.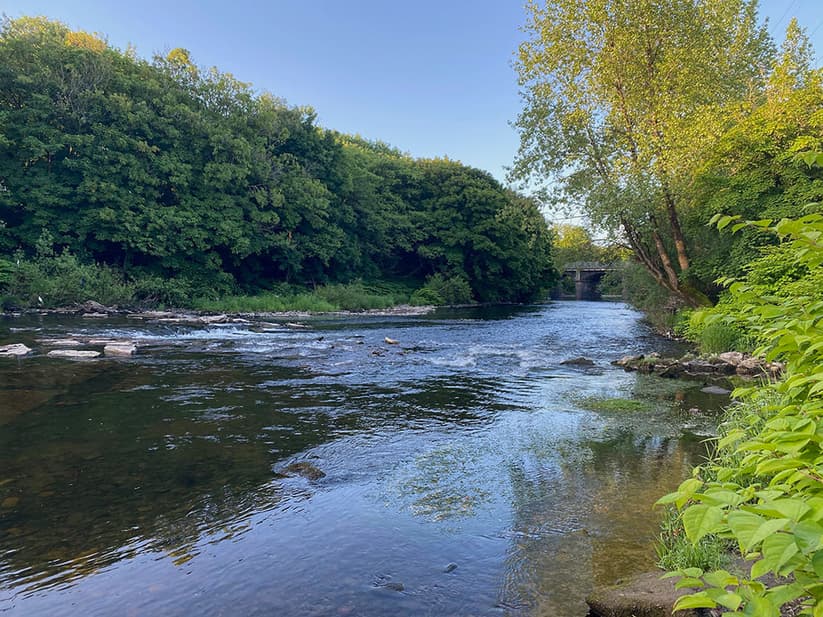 Nigel's Gone Walking Score
Nigel ranks this walk a score 9 out of 10! It's clearly one to add to your bucket list of beautiful walks.  
Duration & Distance
2 hours 51 minutes – Distance 12KM
Parking
There is plenty of parking available in Llandaff. What3words location we used is - ///truck.again.pines
Map of Route
Below you'll find a mapmyride image of the route including elevation.
Video about the River Taff Walk
About our contributor Nigel Jones of 9km by 9am
Nigel is the founder of 9KM BY 9AM and walks 9KM before 9 o'clock every day.
9KM BY 9AM is a health & wellness channel featuring the 9KM BY 9AM CHALLENGE and is available on Facebook, Instagram, TikTok and YouTube.
The channel features daily walks and thoughts and is open to anyone who wants to challenge themselves.
Over the first 12 months Nigel walked 3,420kms before breakfast! That's the equivalent of 81 marathons!
Nigel says, 'The walks are a great time to think, plan your day and also meditate. It's not just about walking it's about the ideas, the thoughts, the creativity time. Out walking early in the morning is a great time to learn new things through listening to podcasts and audio books and reflect.'

View more of Nigel's Walks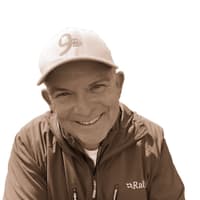 Founder of the health and wellness channel 9KM BY 9AM.
Author of Walking Back To Happiness" The Secret To Alcohol-free Living & Well-being.

Certified Positive Psychology & NLP Coach - with the internationally recognised, double accredited, International Coaching Federation and Association for Coaching, AreteWay Coaching Course.
Founder of REROOT YOURSELF™ - a detailed look at the science behind nature and wellness. Helping busy people with limited time tap into the art of forest bathing and the healing power of nature. A group masterclass / workshop – designed for organisations and businesses to help improve the mental health and wealth of employees.

Nigel holds a Diploma (Distinction) in Shinrin Yoku (Forest Bathing). Is trained in the Power Of Awareness, University of California, Berkeley's Greater Good Science Center and the Awareness Training Institute.
Nigel shares with us is Lived Experience of over 700 walks in nature - walking 9 kilometres before 9 o'clock every day since May 2021. Highlights include:

The power of being present at every sunrise for the past 21 months
Insights into his meditation processes and techniques
What he saw and learned on over 6,000 kilometres (equivalent of 150 marathons) of walks in the forest, mountains and coastal areas of the UK
How you can benefit from these insights
Subscribe to our Newsletter: https://www.9kmby9am.com/lates...