This 9KM by 9AM walk features some of Kent's most picturesque countryside along the North Downs. Starting at Charing village the walk is along Westwell Lane to Westwell and returning to Charing via the Pilgrims' Way.
9km by 9am Circular Walk 
There's something about walking that just makes you feel good. 
Maybe it's the fresh air, or the peacefulness of being surrounded by nature. Or maybe it's the physical exercise that gets your blood pumping and your endorphins flowing. Whatever the reason, there's no denying that starting the day with a 9km walk in the countryside is a great way to set yourself up for success. Not only will you get some much-needed exercise, but you'll also get to enjoy the beauty of your surroundings. So next time you're feeling sluggish, don't reach for another cup of coffee. Instead, lace up your walking shoes and head out for a stroll. You'll be glad you did. 

This walk is by contributor Nigel Jones of 9kmby9am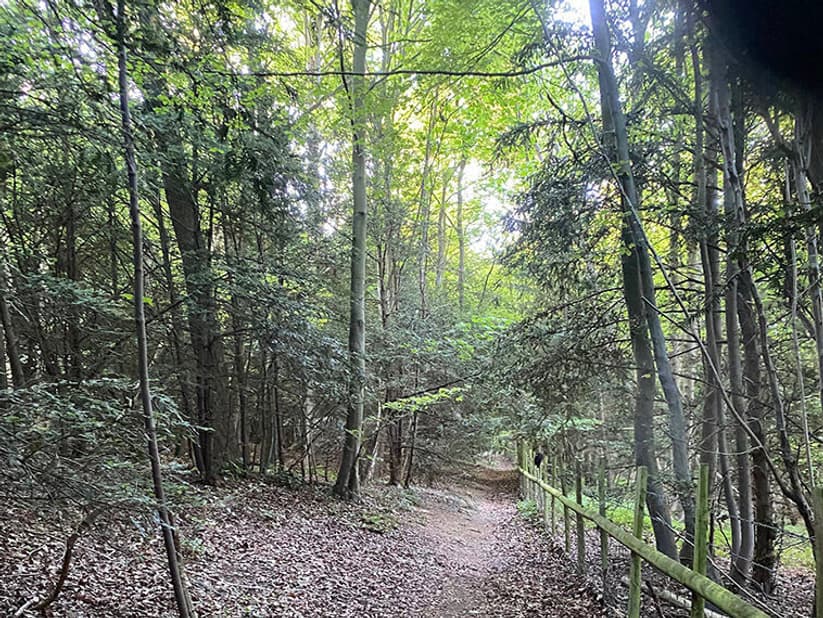 Charing Village walk via Westwell Village, Kent
Starting in the quaint Kent village of Charing. I headed from the Charing Playing Fields across to Pett Place and Pett Lane. Then along Westwell Lane past Lacton Farm towards Westwell.
Westwell is a rural village in the North Downs AONB at the foot of the Westwell Downs, the highest part of which is called the Beacon after the chain of beacons erected to signal the approach of the Spanish Armada. The village was first mentioned in 858 in a Saxon document and was included in the Doomsday Book.
Just before Westwell I took the footpath from the country lane across a field up to Pilgrims' Way to head back to Charing.
The Pilgrims' Way is the historical route taken by pilgrims from Winchester in Hampshire to the shrine of Thomas Becket at Canterbury. This name, of comparatively recent coinage, is applied to a pre-existing ancient trackway dated by archaeological finds to 600–450 BC, but probably in existence since the Stone Age.
The Pilgrims' Way path back to Charing is through the woods, with magnificent views across Kent. Along the way there is a bench stop and also an optional mini detour right into the woods.
There's plenty to see along the way including an abundance of wild life and animals - sheep, horses and rabbits to name a few.
Total elevation of the walk is 80 metres with a mixture of roads and country paths.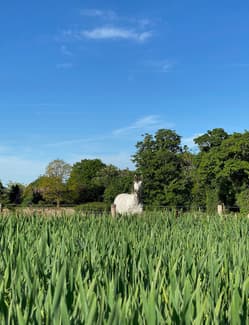 About Nigel and 9kmby9am
Nigel is the founder of 9KM BY 9AM and walks 9KM before 9 o'clock every day!

9KM BY 9AM is a health & wellness channel featuring the 9KM BY 9AM CHALLENGE and is available on Facebook, Instagram, TikTok and YouTube. The channel features daily walks and thoughts and is open to anyone who wants to challenge themselves.

Over the first 12 months Nigel walked 3,420kms before breakfast! That's the equivalent of 81 marathons!
Nigel says, 'The walks are a great time to think, plan your day and also meditate. It's not just about walking it's about the ideas, the thoughts, the creativity time. Out walking early in the morning is a great time to learn new things through listening to podcasts and audio books and reflect.'
Follow the 9kmby9am journey on 
Facebook here
Instagram here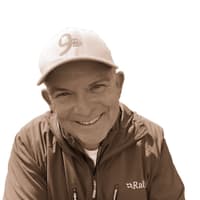 Founder of the health and wellness channel 9KM BY 9AM.
Author of Walking Back To Happiness" The Secret To Alcohol-free Living & Well-being.

Certified Positive Psychology & NLP Coach - with the internationally recognised, double accredited, International Coaching Federation and Association for Coaching, AreteWay Coaching Course.
Founder of REROOT YOURSELF™ - a detailed look at the science behind nature and wellness. Helping busy people with limited time tap into the art of forest bathing and the healing power of nature. A group masterclass / workshop – designed for organisations and businesses to help improve the mental health and wealth of employees.

Nigel holds a Diploma (Distinction) in Shinrin Yoku (Forest Bathing). Is trained in the Power Of Awareness, University of California, Berkeley's Greater Good Science Center and the Awareness Training Institute.
Nigel shares with us is Lived Experience of over 700 walks in nature - walking 9 kilometres before 9 o'clock every day since May 2021. Highlights include:

The power of being present at every sunrise for the past 21 months
Insights into his meditation processes and techniques
What he saw and learned on over 6,000 kilometres (equivalent of 150 marathons) of walks in the forest, mountains and coastal areas of the UK
How you can benefit from these insights
Subscribe to our Newsletter: https://www.9kmby9am.com/lates...