This 9KM by 9AM walk features a linear route from Penarth to Lavernock Point and back, along the Wales Coast Path. It's packed with history and fantastic views out towards England and the Bristol Channel.
Walking in the Morning
Walking is one of the simplest and most effective forms of exercise, yet so many of us don't do it nearly enough. Walking early in the morning is especially beneficial, as it gets your day off to a healthy start and set you up for the rest of the day. It's a great way to wake up your muscles and get your blood flowing, and it's also a great opportunity to get some fresh air and vitamin D before your day begins. Morning walkers often find that they have more energy and focus throughout the day, and that walking helps them to cope with stress better. So if you're looking for a healthy habit to start your day, go for a morning walk - your body will thank you for it!
Regular contributor Nigel Jones of 9kmby9am shares this walk from Penarth to Lavernock Point along the Wales Coast Path.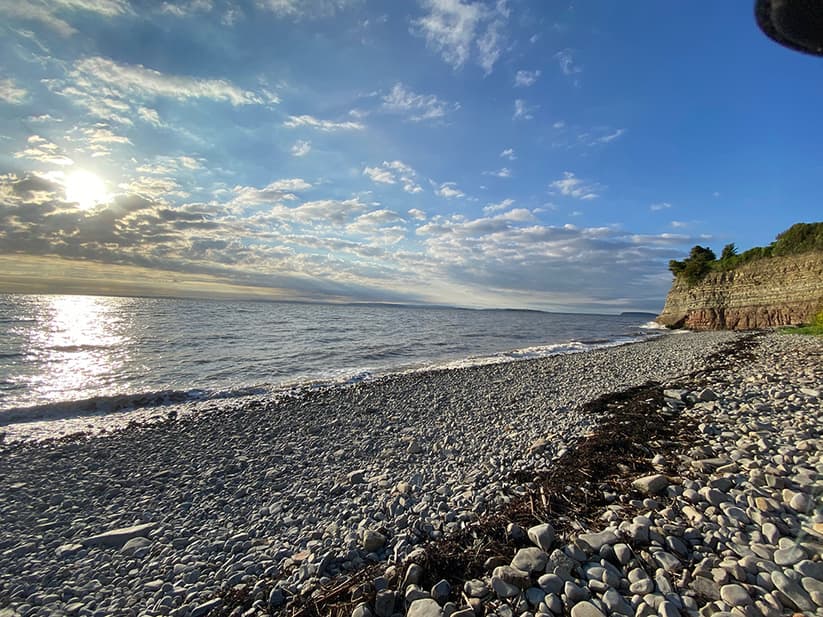 Walking route, Penarth to Lavernock Point
Starting in affluent Penarth, with its busy seafront and pier, situated about 5 miles from Cardiff.
In Victorian times, Penarth was a popular holiday destination promoted as "The Garden by the Sea". It's not as busy as it was but it still has lots of character and plenty to see.
Along the walk I discovered the famous English artist Sisley, known as one of the French Impressionists, completed a series of paintings of the views from the path.
There's also a plaque to mark an extremely important event, which happened between Lavernock Point & Flat Holm - an island in the middle of the Bristol Channel. In 1897 the first wireless signals were transmitted and received over open sea by Marconi & Kemp, who transmitted the first message in morse code!
I walked down to the pebble beach at Lavernock Point, which is a very peaceful spot away from the hustle bustle of Cardiff, and sat there listening to the waves.
I will definitely return – a great walk along the well-kept Wales Coast Path.
Total elevation of the walk is 62 metres with a mixture of paved seafront, parkland, country paths and pebble beaches.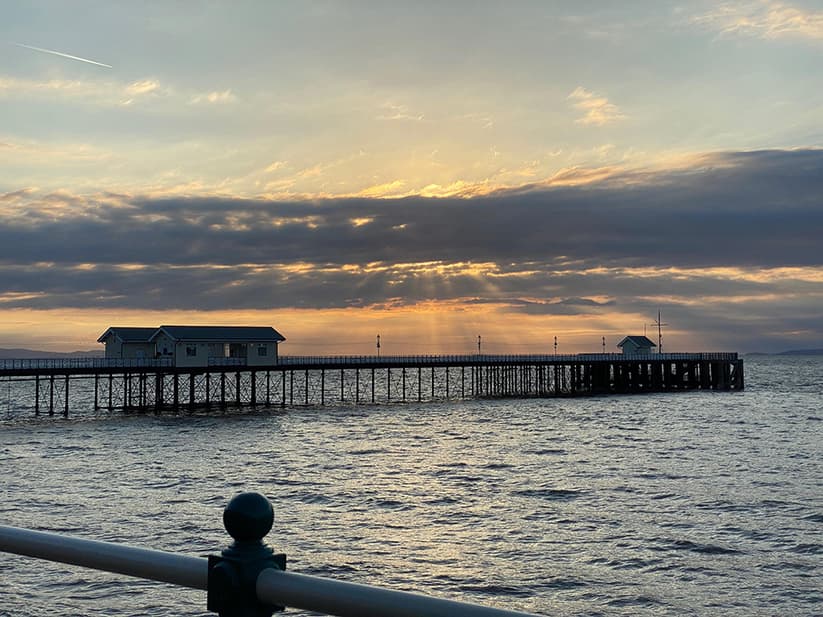 About Penarth
Penarth is a beautiful town in Wales that is perfect for a walking holiday. The town has a rich history, and there are plenty of walking routes to explore. The scenery is stunning, and you can really get a sense of the town's history when you walk around. There are also several walking festivals held in Penarth each year, so it's the perfect place for keen walkers. If you're looking for a town with plenty of character and plenty of walking opportunities, then Penarth is the perfect choice.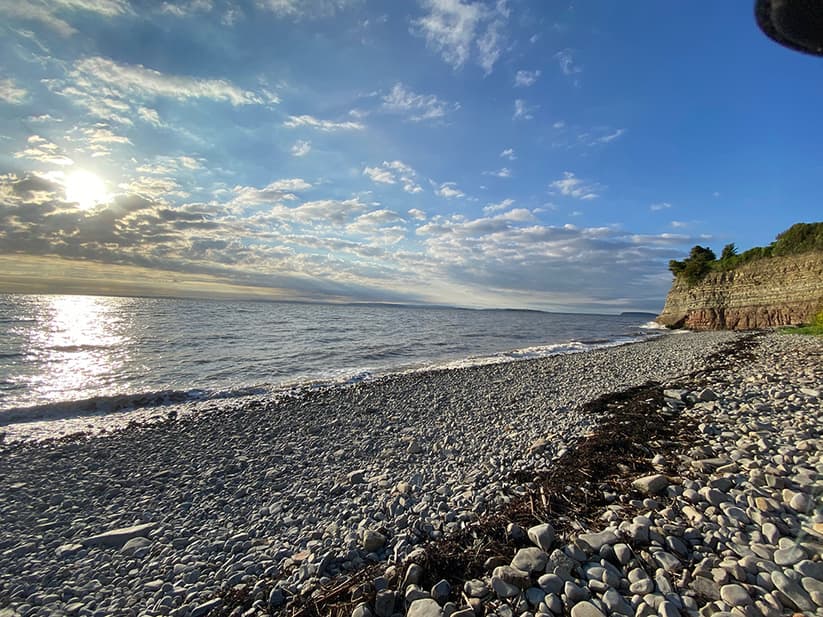 About Lavernock Point
Lavernock Point is a headland on the eastern side of the Bristol Channel in South Wales. It is located in the Vale of Glamorgan, about 6 miles south of Cardiff. Lavernock Point has been a popular walking spot for centuries and offers stunning views of the Severn Estuary and Welsh coastline. The area is also rich in history, and there are a number of prehistoric and Roman archaeological sites nearby. Lavernock Point is an ideal place for a leisurely stroll or a vigorous hike, and it is sure to leave you feeling inspired by its natural beauty and fascinating history.
Nigel's Gone Walking Score
It's clear (from the video below) that Nigel loved this walk and it's breath-taking views. He marks it an 8.8 out of 10! 
Duration & Distance
2 hours 37 minutes – Distance 9.6KM
Parking
There is plenty of parking available in Penarth. I parked near the pier where there is free parking before 10am and for 2 hours after 10am.
What3words - ///dome.shop.sleep
Map of Route
Below is an image of the MapMyRide route from Penarth to Lavernock Point and back.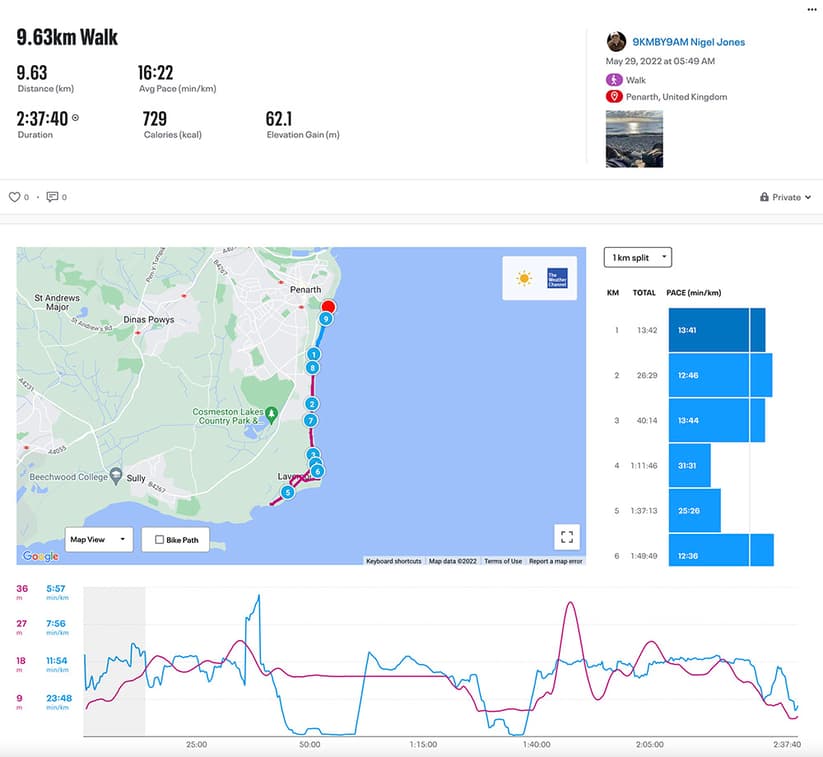 Contributor Nigel Jones @9kmby9am
Nigel is the founder of 9KM BY 9AM and walks 9KM before 9 o'clock every day!
9KM BY 9AM is a health & wellness channel featuring the 9KM BY 9AM CHALLENGE and is available on Facebook, Instagram, TikTok and YouTube.
The channel features daily walks and thoughts and is open to anyone who wants to challenge themselves. Over the first 12 months Nigel walked 3,420kms before breakfast! That's the equivalent of 81 marathons!
Nigel says, 'The walks are a great time to think, plan your day and also meditate. It's not just about walking it's about the ideas, the thoughts, the creativity time. Out walking early in the morning is a great time to learn new things through listening to podcasts and audio books and reflect.'

Want more walks like these? 
Check out Nigel's other walks including the Charring Village 9km here.