Couch to World Rankings!
For many people Stand Up Paddle Boarding (SUP) has opened up many great avenues to explore the world, enjoy nature get fit and to meet like minded people.
The Sport has been recognised as one of the fastest growing in the world with board sale revenues worldwide doubling from 2015 to 2020! Anyone visiting lakes rivers or the coast will have seen more and more people "walking on water".
So how do you get started and here is a challenge:
Take yourself from the couch to a world ranking in 2023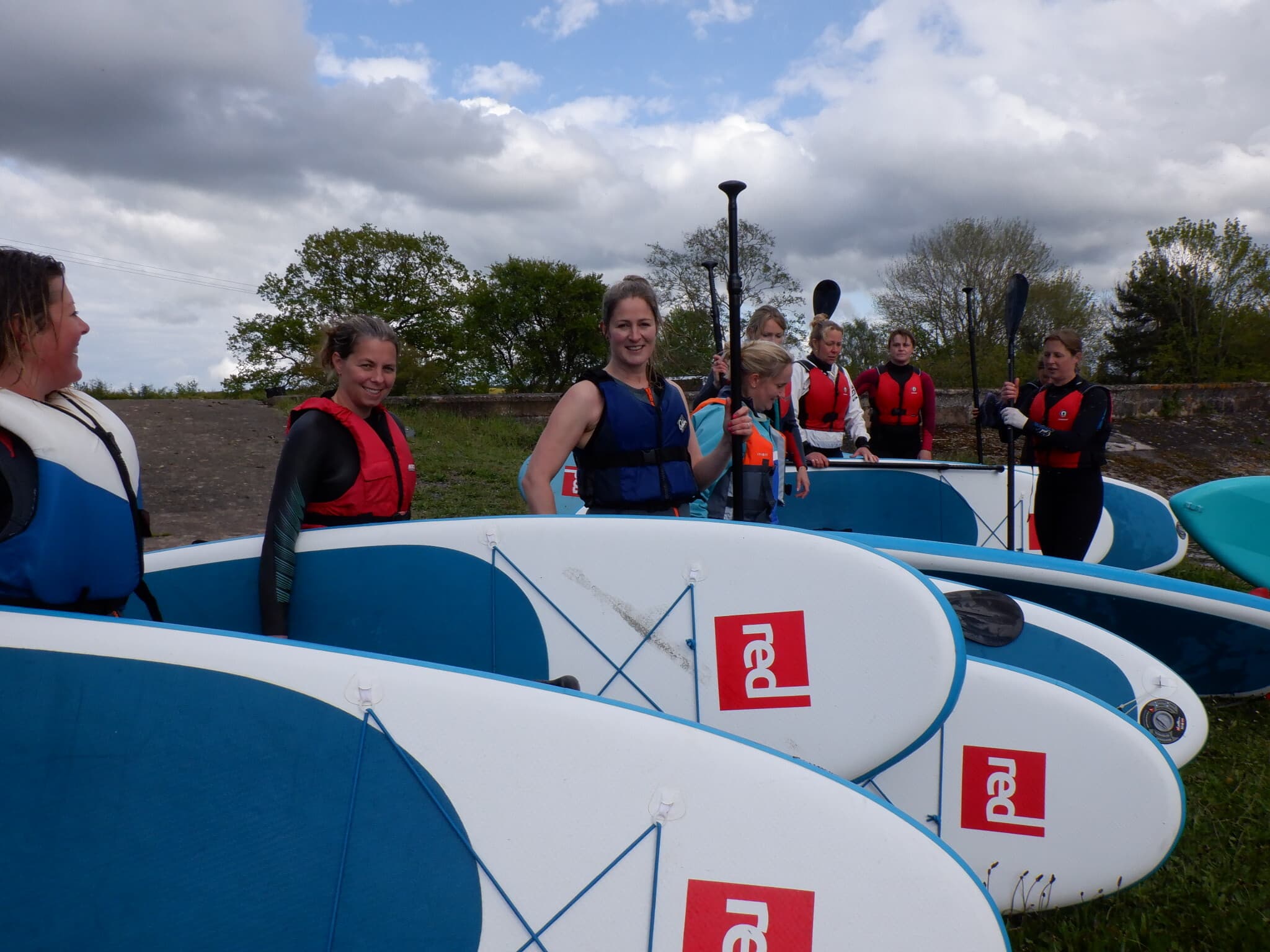 Getting Started

The first steps in many sports are the most important, and I think most people would agree a starter lesson is the very best way to get an insight into Paddleboarding. There are a huge number of clubs and schools offering paddle board lessons, make sure you book a lesson not a board hire! At my local club we run lessons and you can get information here Local lessons like these are available all over the country
For many getting to your feet is the hardest part of paddling and those who have endured self tuition will know how wet and tiring this can be! A good school will spend time with you on land; talking through prone paddling (lying on the board) kneel paddling and top tips for standing up: (Get your feet in the right place, face into the wind and any waves, look straight ahead and commit, not forgetting to take your paddle with you).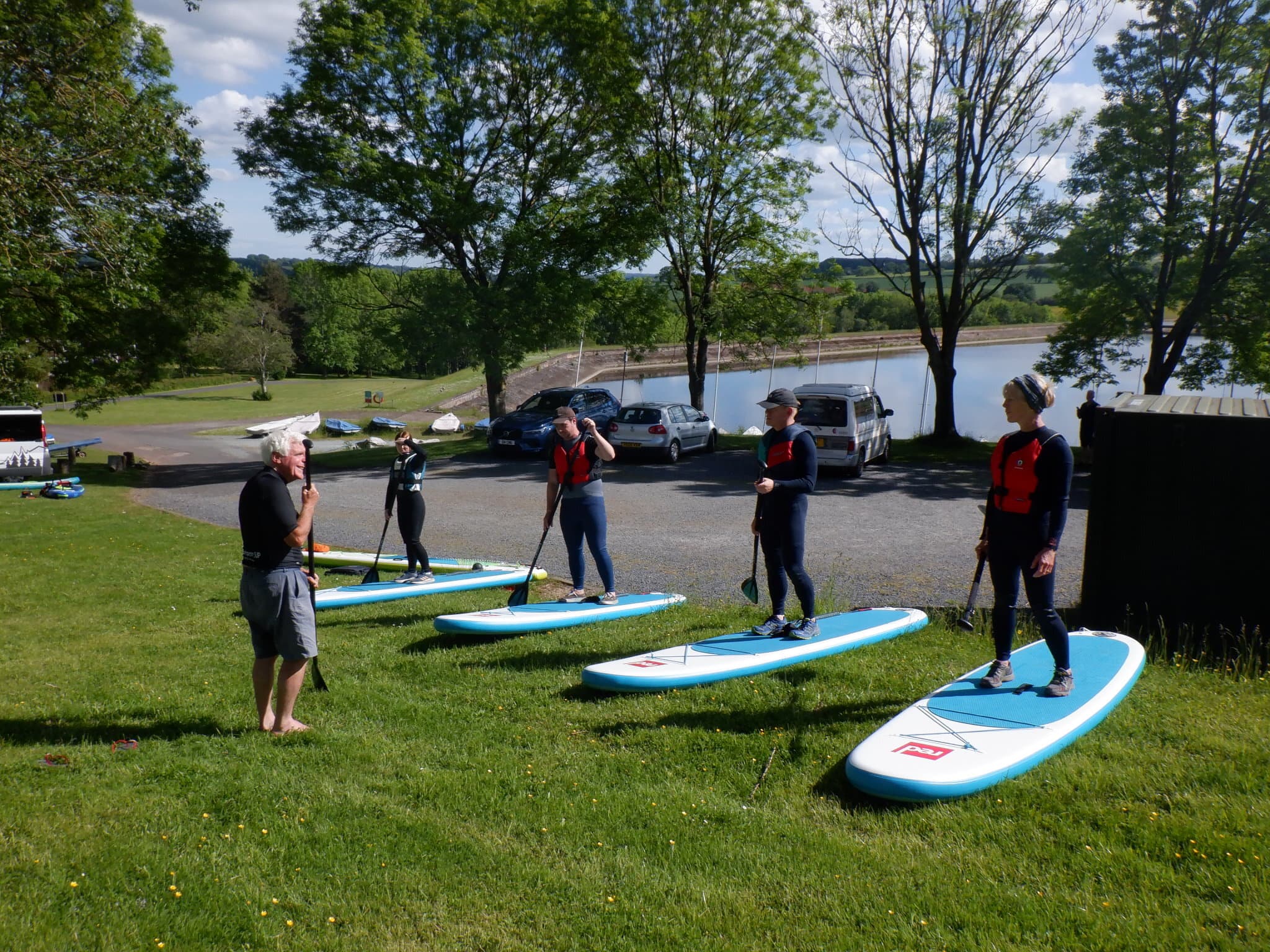 With good tuition there should be far less falling in and so less tiredness, coldness and frustration. Instructors will often be able to stabilise your board to get you confident in standing, and they will make sure all your equipment is well set up, especially ensuring a good fit for buoyancy aids etc! They are also there to keep you safe so take away any concerns about weather the tides or getting rescued.
The first few minutes are about coping with "jelly legs" and gaining confidence then the journey starts, paddle strokes, turns, different positions on the board, getting faster and fitter, learning about tides, weather and the water. It's a great journey that never seems to end!.
In a 2 hour lesson everyone should progress to being able to stand and start working on technique. I am often asked about fitness and whether people can "do it". The answer lies in the many different shapes and sizes who have taken on beginner courses. Personally I recall several fantastic group of ladies from the Womens Institute including one group who had an average age of over 70. Children learn quickly but need to be of a physical size to paddle, you can get smaller boards and paddles but usually around 8 years old.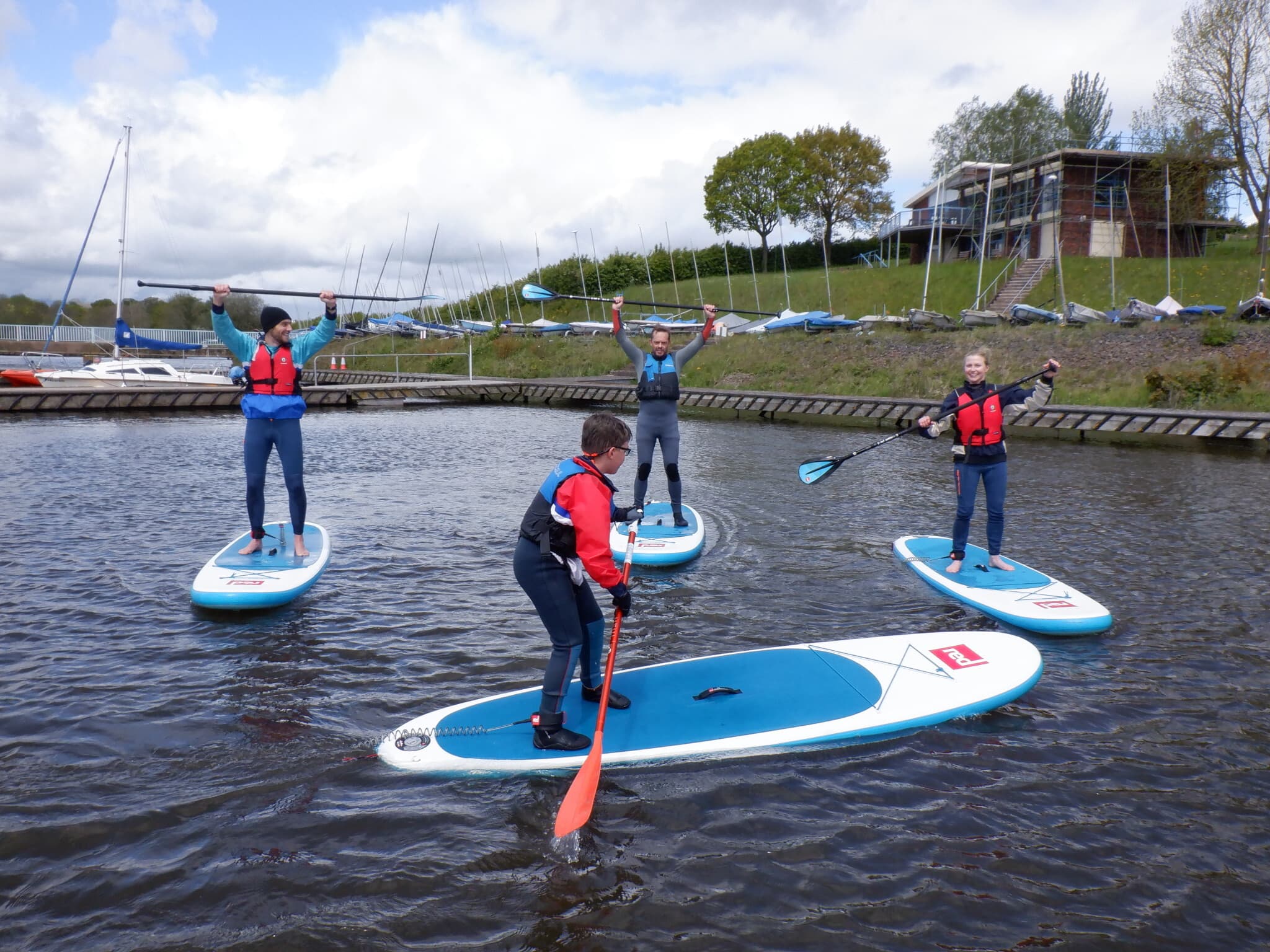 What to Wear?
What to wear is another concern, at our club we can provide wetsuits and these certainly provide confidence and reduce the fear around cold, we also provide buoyancy aids for all. Wetsuits work by being wet, so often a windproof layer can help if its chilly and again we provide spray jackets. Footwear to get into the water and to keep feet warm helps, soft water shoes or even old trainers are fine. Bare feet are fine on the board and do give a "sense of connection" but feet get cold early and late in the year. Again the lesson provider will give great advice and as you progress you may choose slightly different options. There is some specific advice about cold weather and I have discussed this in another article in Outside and Active.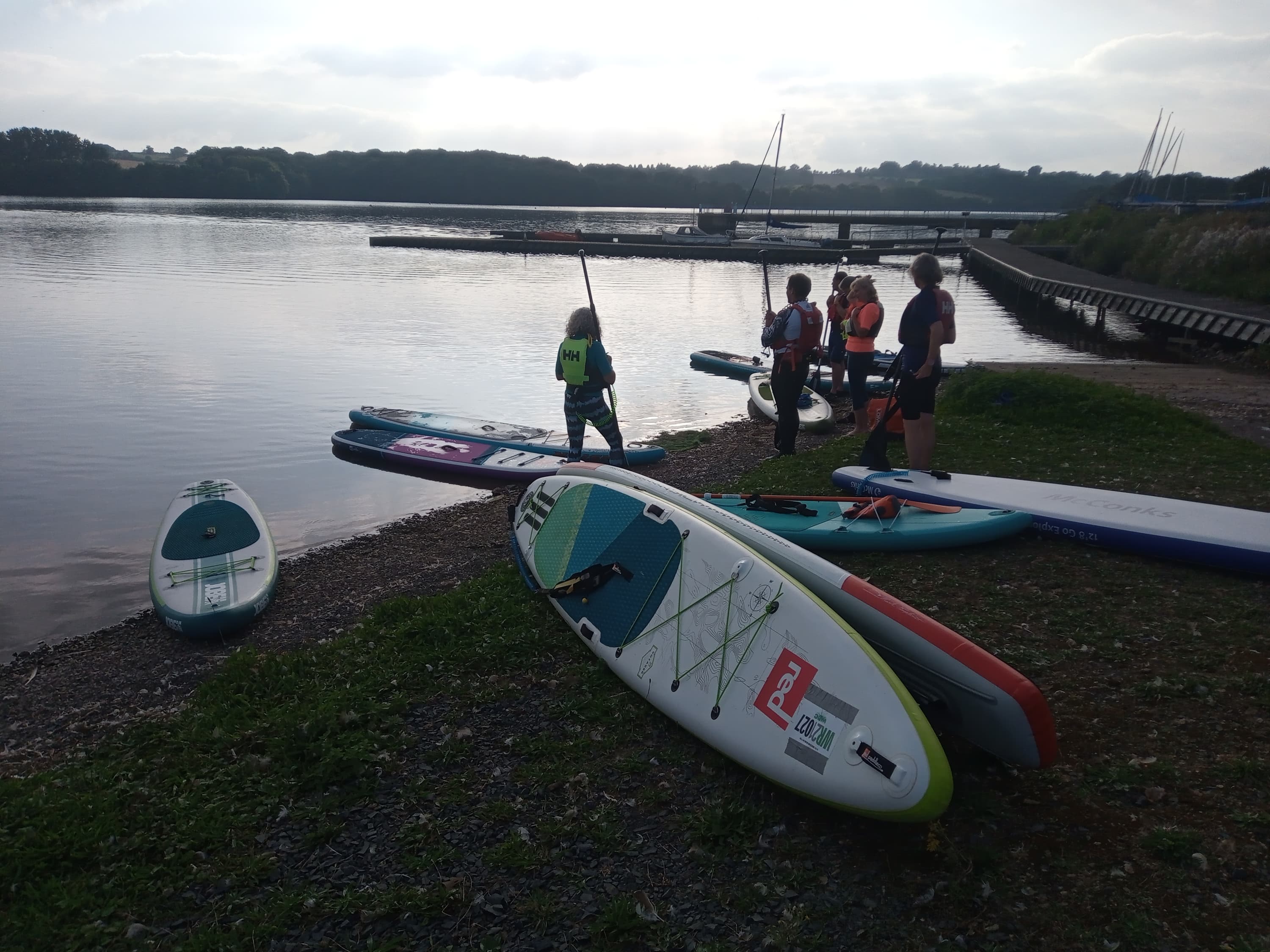 Which Board?
Boards, almost the first question after every lesson is "which board should I buy?" there is no easy answer. As you progress you may want a board more designed for touring, or an all round board or perhaps a race board or one designed to surf. The best advice is try a few, talk around with SUP enthusiasts you will meet and take a little time. Do you want to pack the board(s) into your car to head off to the coast, or fly off on holiday. Are you planning long river adventures, or racing or trips to the sea? I think my best advice is look for quality and durability and remember there is a great second hand market so perhaps get a good all round board to start then see where your interests take you.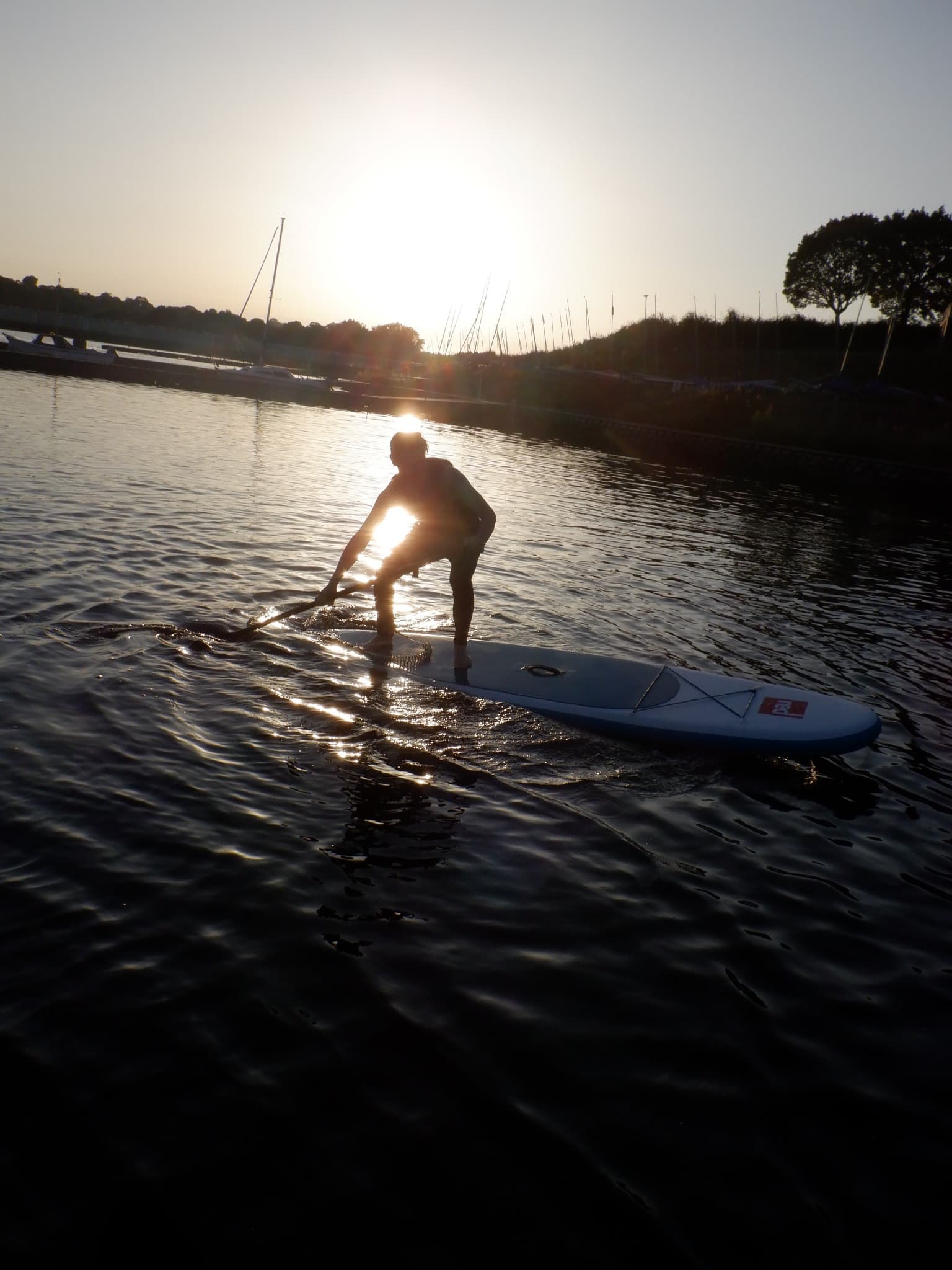 So where is your paddling going to take you?
You have completed a lesson and started to find your feet, already smitten by the experience of walking on water what next? First and foremost practice and practice safely. Hopefully you will have been introduced to a paddling community, there are hundreds of social media groups and loads of active clubs offering group experiences sunset paddles, social paddles, first steps onto rivers or canals or the sea.
There is a ton of information out there but most of all its about meeting like minded people and exploring your passions. Magazines such as SUP Magazine SUP M are great and all the manufacturers have good guides eg Red Paddle or McConks

You will have a few basic rules in mind, paddle with others, always wear a leash, (preferably a quick release waist leash the reasons for which will have been covered in your lesson) and wear a buoyancy aid. Jump onto boards and swap around to try out other equipment, start to build up some clothing and keep learning.
The next steps might be specialist coaching on rivers or even white water, surf instruction or starting to look at racing, or you may just want to start planning longer paddles and adventures.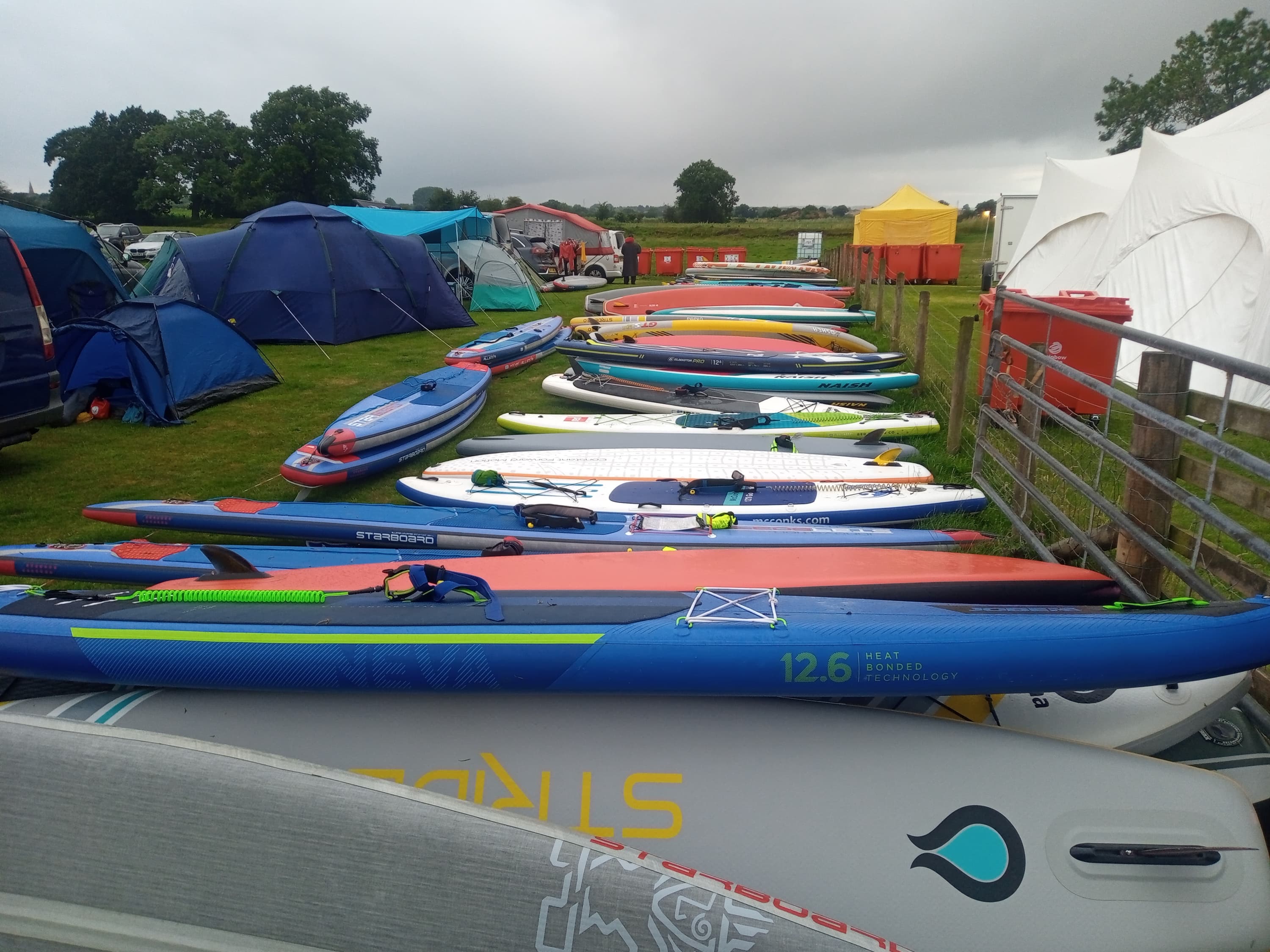 So to the Outdoor and Active Chelmarsh Challenge
My challenge to you all is specific. This year we are hosting a 5km and 10km race at Chelmarsh a picturesque reservoir in the west Midlands as part of our annual SUPFest. The race is timed and has already been entered into the world SUP series so every competitor will get a world ranking place!
We have a novice entry so there is a great route forward for you:
Get a SUP lesson at a local club
Start to build up experience and maybe buy a board
Practice, start timing yourself (strava or similar works well) paddle with others, improve!
Enter the Chelmarsh Challenge (you can use any all round board in the novice entry) and have fun at the great SUPFest and share the stoke with lots of other SUP fanatics.
Share your world ranking position with pride. You have earned your bragging rights and joined a great community of paddlers.
No excuse just do it sign up now!! SIGN UP NOW!!!!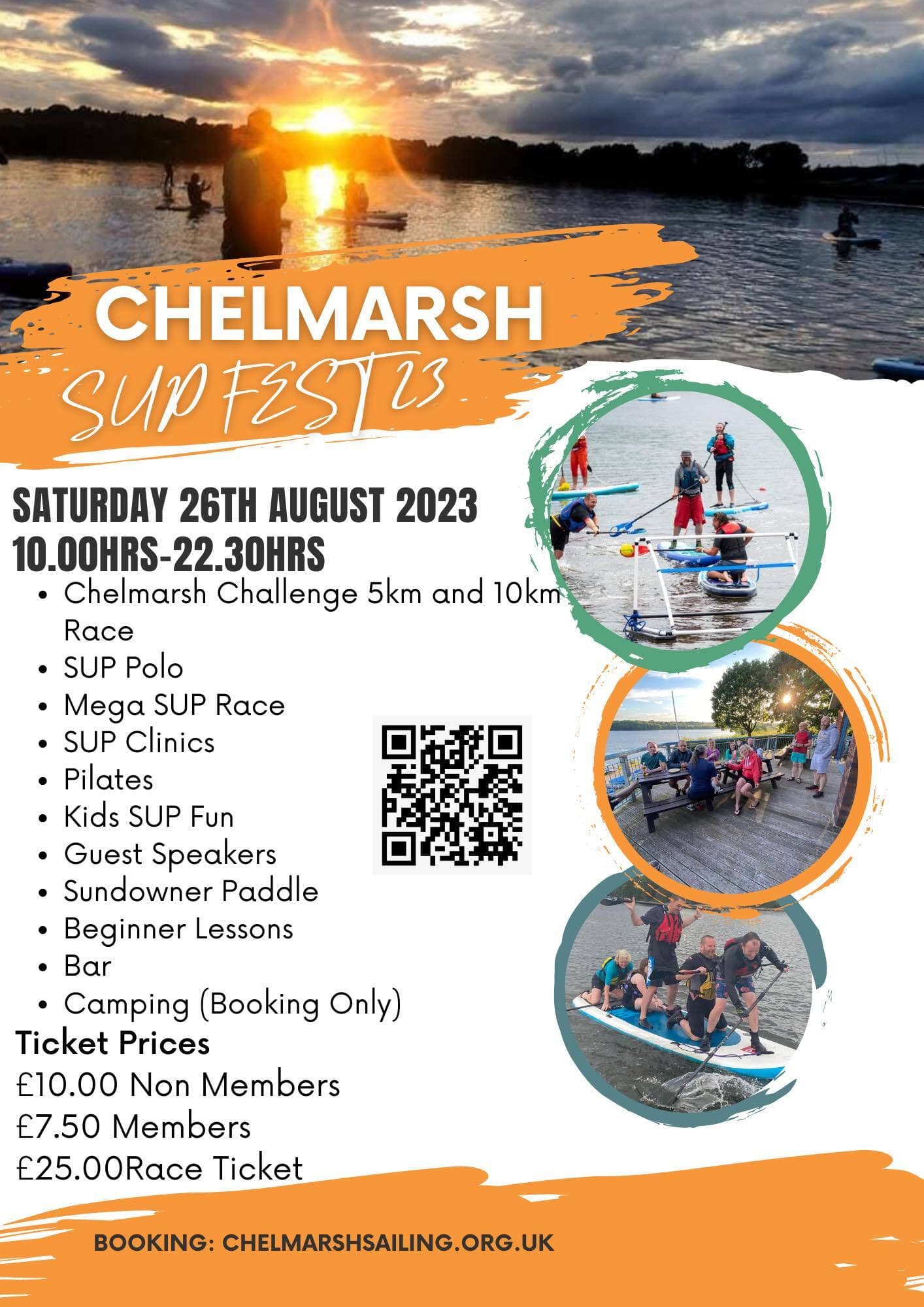 More information on racing can be found at GBSUP who run a series of races: www.gbsup.co.uk
There are some great challenges such as the Trent100 www.trent100.com where we had a 4 team entry last year including a paddler who learnt earlier that year!.
Other long distances UK races include the Great Glen and Norfolk Broads Great Glen,Norfolk Broads Ultra
I know that we will be running improver sessions and race clinics all summer leading up to the Chelmarsh Challenge and as a community SUP will support you all the way from Couch to the World Stage!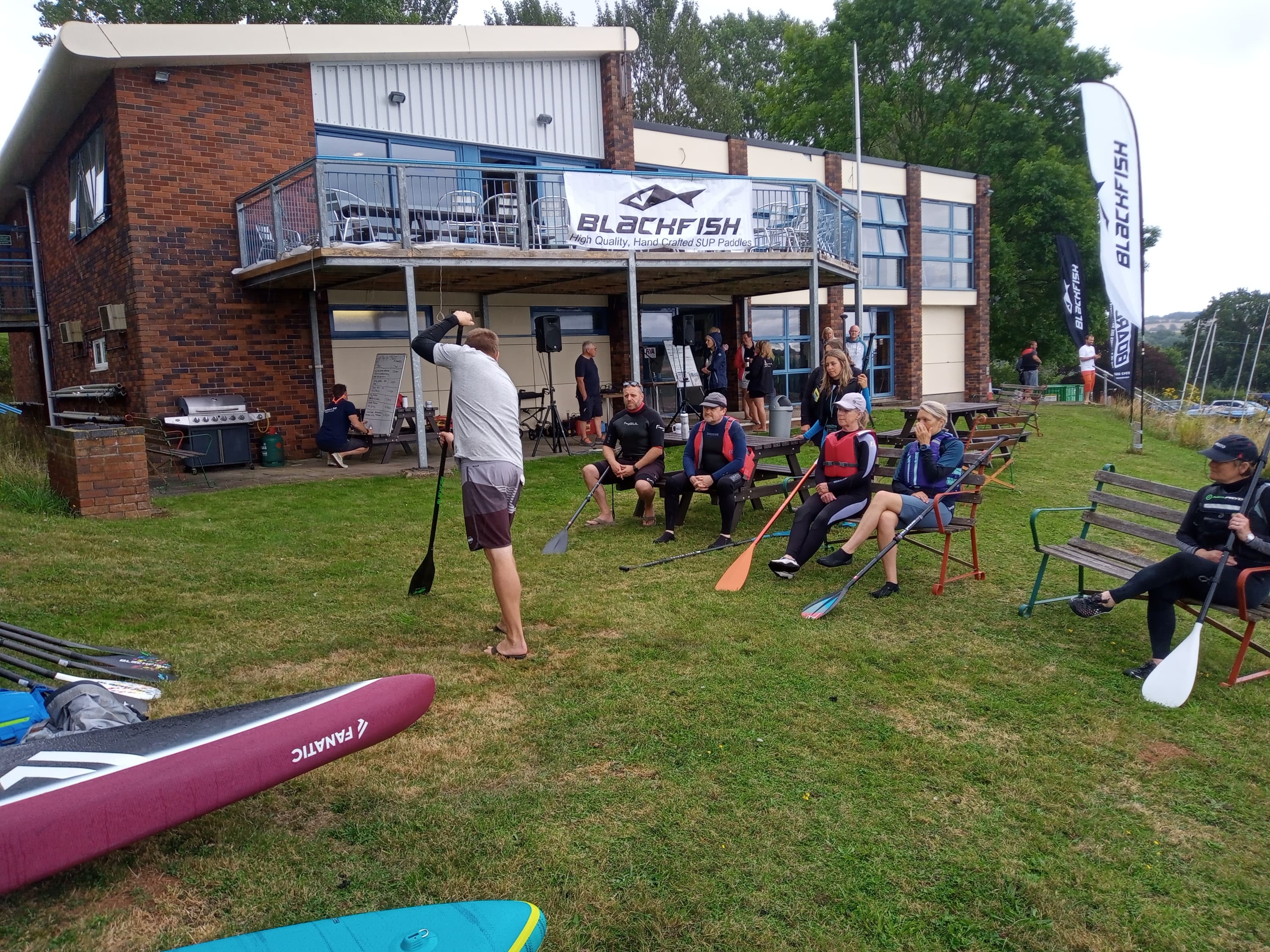 Remember just do it and sign up now!!!!
Get off the couch and really do something different this year!!