The UK, according to the Ordnance Survey, has a coastline of around 11,000miles [17,800 km]. Add in many islands and inland waters (lakes and reservoirs) and it becomes easy to see why we are a sailing nation.
Sir Francis Drake became the first man to sail around the world in 1577.  Names such as Sir Francis Chichester, Sir Robin Knox Johnson, Lord Nelson, Dame Ellen McArthur and Sir Ben Ainslie are familiar. The British Sailing Team are the most successful national Olympic team and have a medal haul of 64 medals (31 gold!). As well as being part of our nations DNA sailing also forms our language; sailing close to the wind, three sheets to the wind, being on the right tack, up the pole, getting shipshape, don't rock the boat, so how how do you get on board?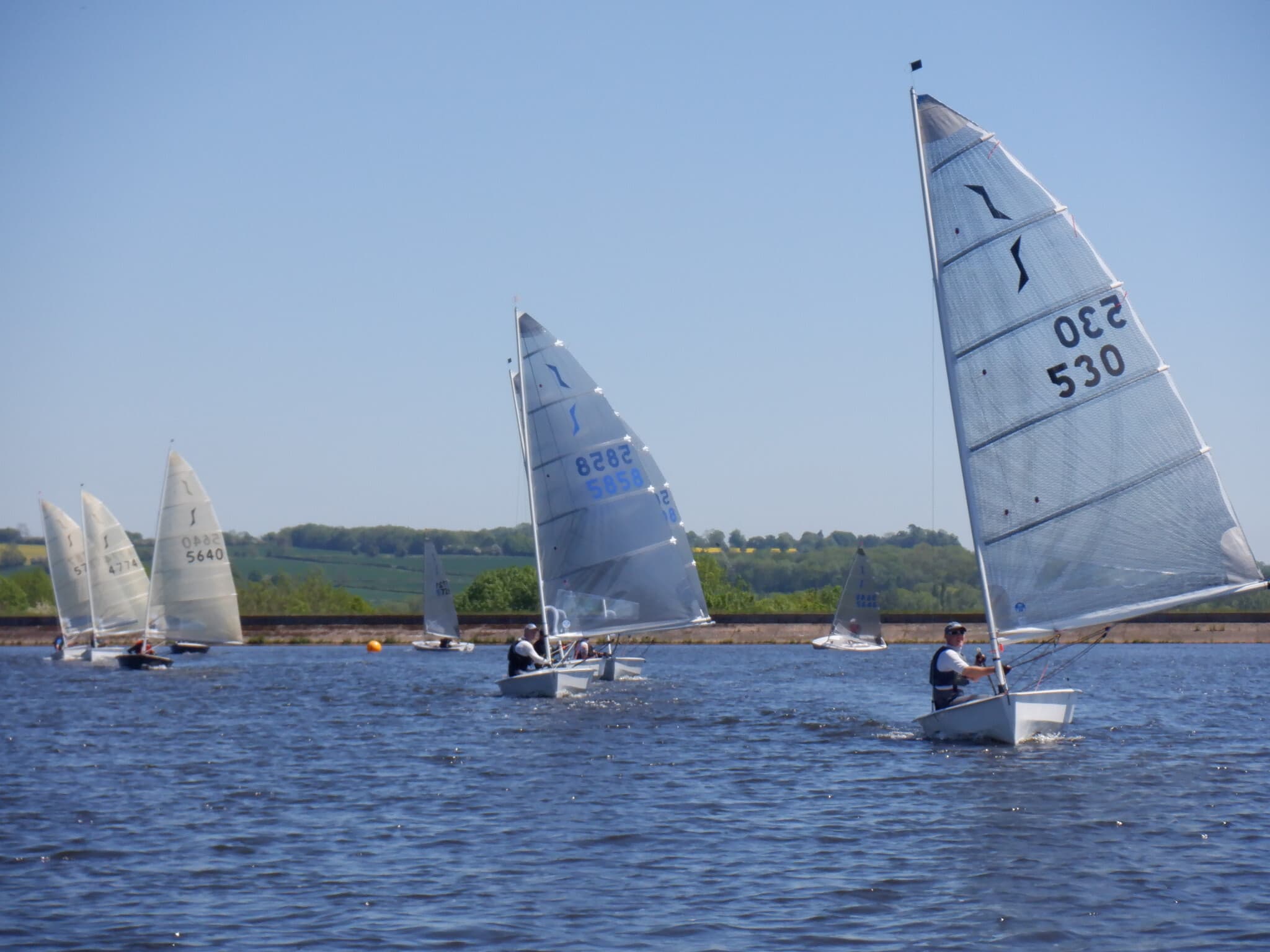 Sailing had a reputation as being somewhat exclusive.  Competitions such as the America's Cup are now run with Formula 1 type campaigns and many of the top car designers have moved to sailing teams. Super yachts are still for the seriously rich, however sailing is very accessible. Both Lord Nelson and Sir Ben Ainslie learnt to sail in small dinghies.  You can pick up a usable sailing dinghy to race at your local club for a few hundred pounds or rent one for a few pounds.
During the sixties many people built their own small sailing dinghies such as the Mirror dinghy.  The following decade the Laser was conceived and over 250,000 of these were built so sailing became accessible and affordable.
Sir Ben Ainslie describes the appeal of sailing "when you're out there on your own, all of a sudden you are in complete control. You are in control of your destiny"
How do you start?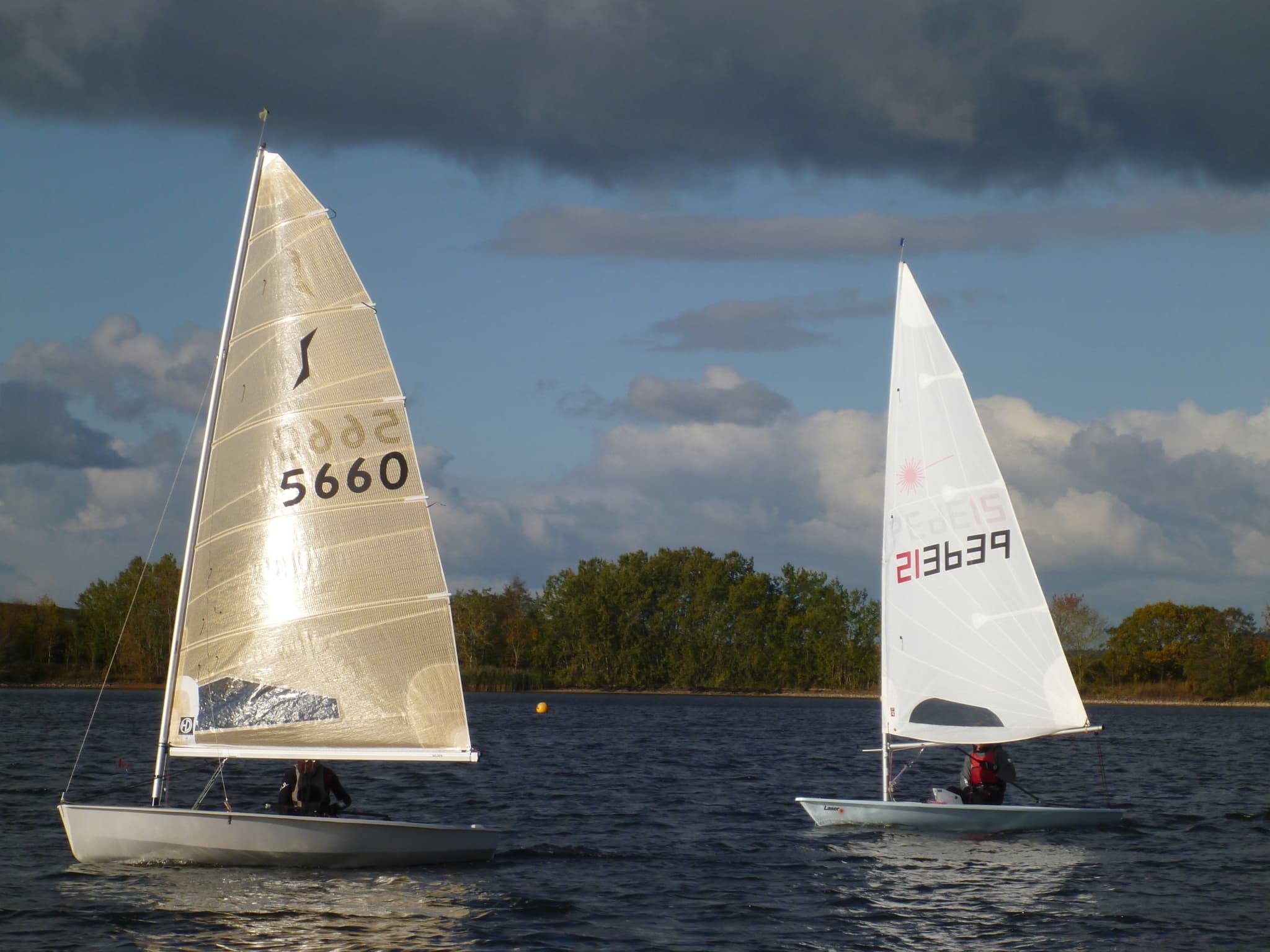 The RYA (Royal Yachting Association) provide a pathway to learn to sail. Our local club Chelmarsh Sailing Club runs Taster sessions,  then RYA level 1, 2 and 3 courses. The great benefit of the RYA is that the modules are the same at every training centre so wherever you learn the next steps and progression can be transferred. We teach people the basics, which they can then use at summer holidays, at their own clubs and as a platform to progress. You can do a Level 1 course with us and then a Level 2 or add modules (such as racing or foiling) at other centres and vice versa.
Be warned sailing can be rather addictive and life changing! Both my children learnt to sail at Chelmarsh; one ended up a windsurfing Instructor in Minorca for a summer vacation job, the other ran a sailing holiday resort in Greece for a couple of years! Many of our students have gone on to national or even world competitions in sailing and many have ended up with several boats!
Sailors coming on courses do so for many reasons, some want to go on a flotilla holiday in the Mediterranean, or find a family activity they can do together, others want to race, join social sailing groups or explore the coastline by sail. Whatever the interest the "basics" are for all sailors and we describe the "5 essentials" that allow people to potter on Windermere, cruise around a lake or race across the Southern Oceans!
The 5 Essentials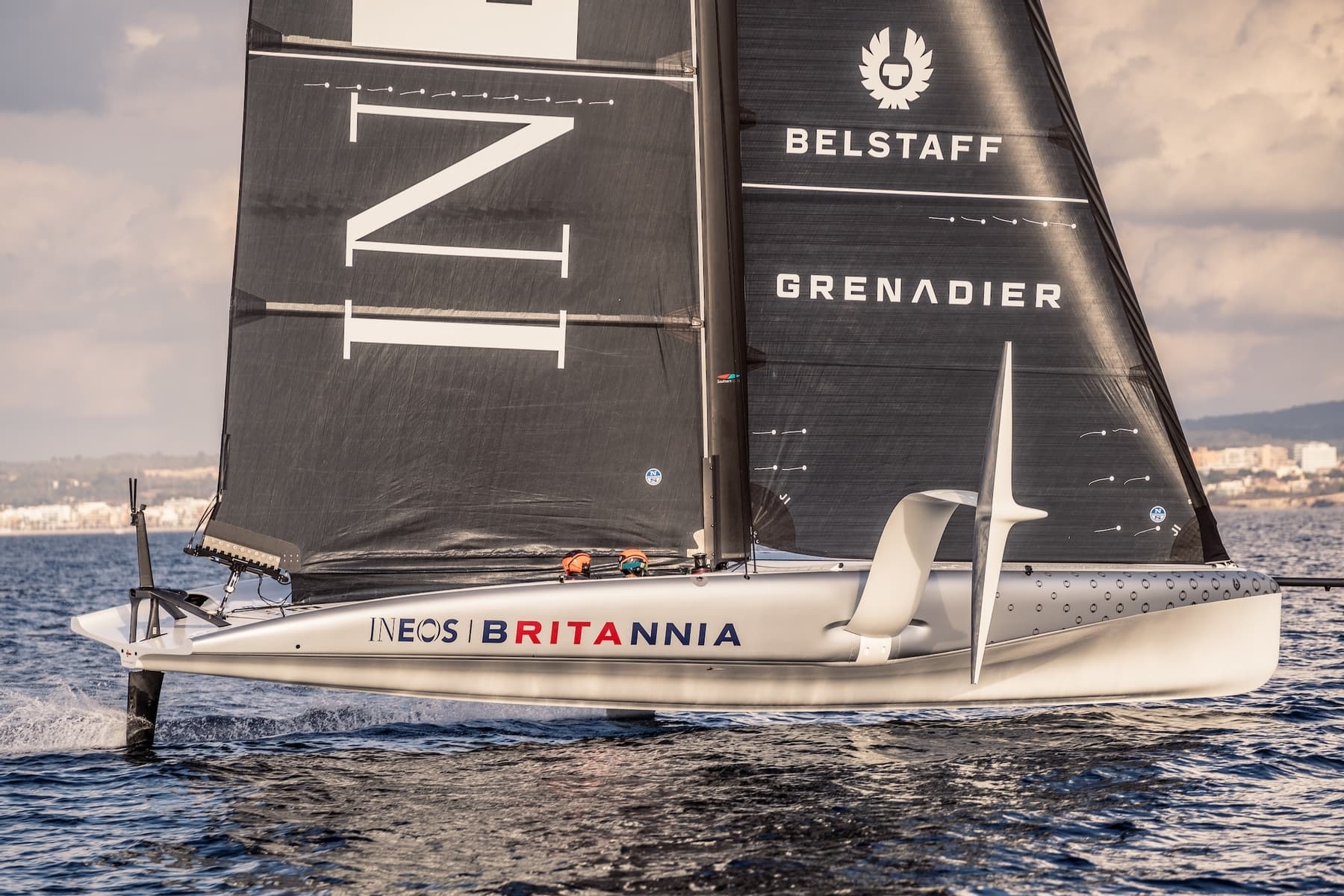 The wind is our driving force and the sails our means to capture the wind. Using the sails we can even drive the boat toward the wind and amazingly even sail faster than the wind is blowing. The America's Cup yachts literally fly, with boat speeds touching 50 knots (nearly 60mph) in winds that average 12 knots in the late summer in Barcelona, where the competition will be held in 2024. Americas Cup Info
It is not surprising therefore that when learning to sail we concentrate on the sails, a flappy sail is an unhappy sail, not providing the power, so we pull it in to go faster or alter our direction.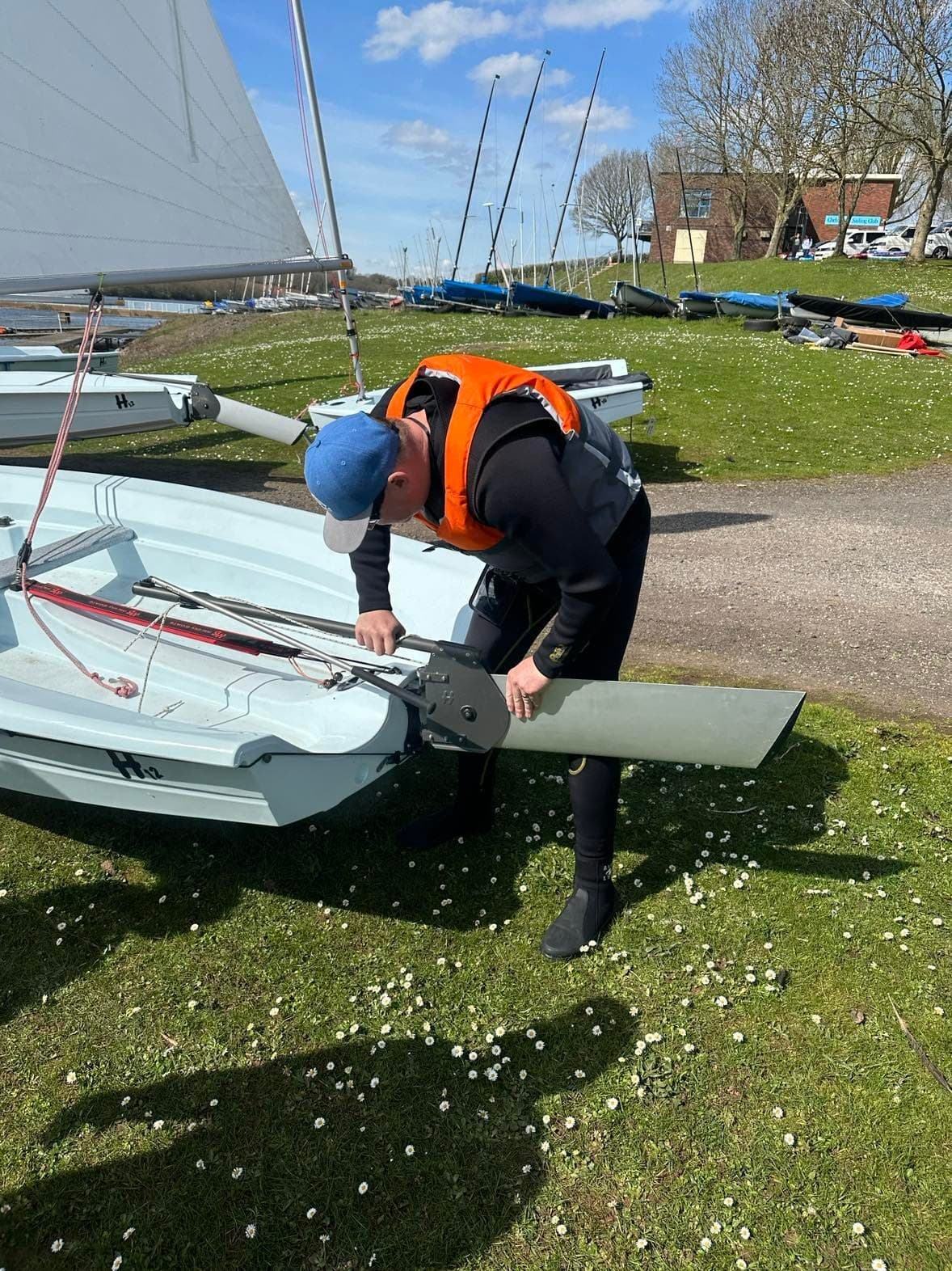 Steering we use a rudder and can sail upwind, tacking from side to side to make way against the wind. You cannot sail directly into the wind so travel at a 45 degree angle creating the best course to progress. Then you can release the sails, turn downwind and race back to your starting place.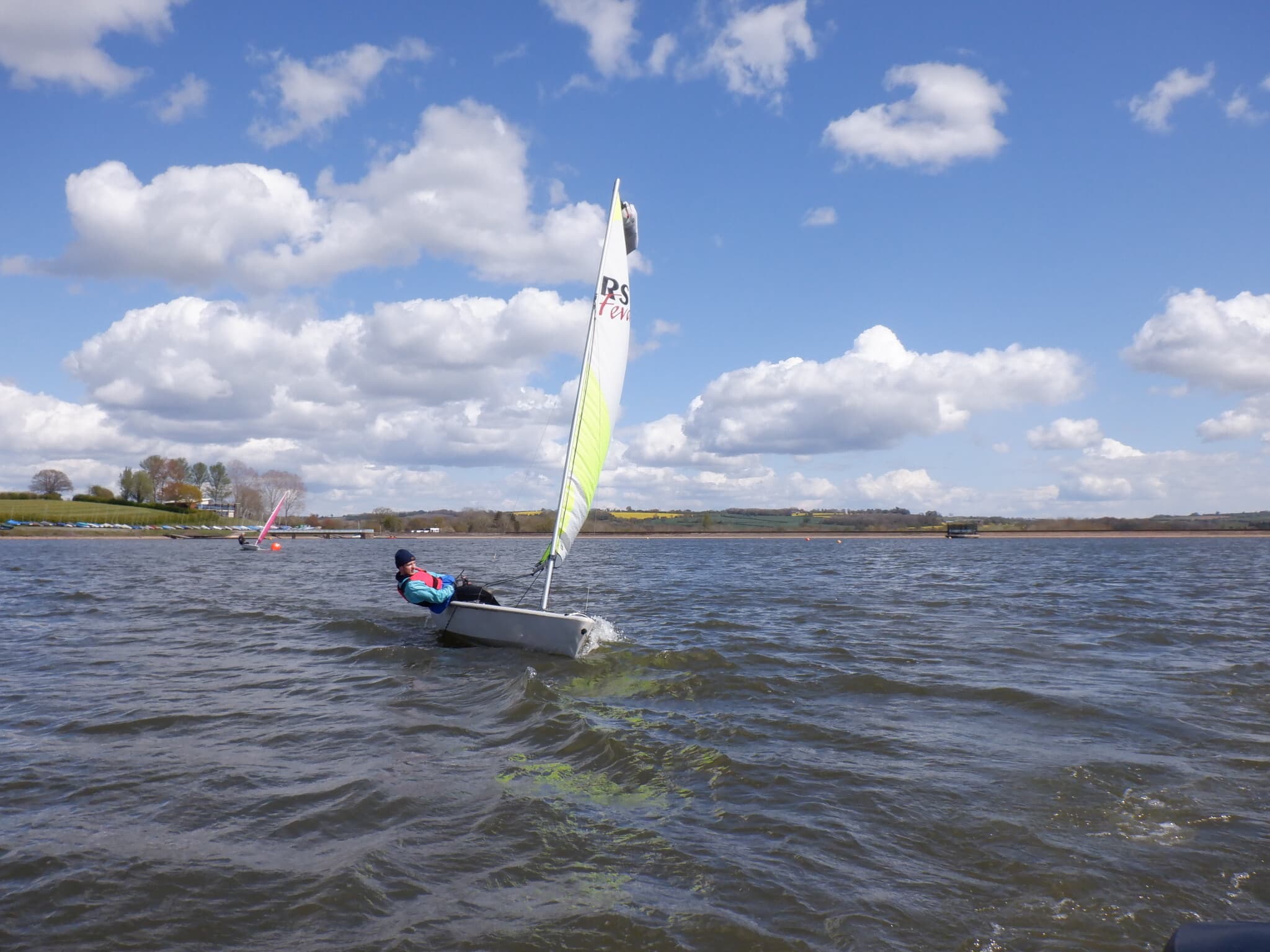 Downwind turns, called gybes, are a little trickier, with the full wind in your sails and the boat travelling faster, we need to practice some drills to get the manoeuvres smoother.
The other 5 essentials (after sail setting and choosing the best course) involve trim and balance to keep the boat flat and using the centreboard to prevent drifting sideways.
The lessons emphasise each part and are key to sailing better and faster, whether this is to race or to sail to a nice picnic spot!. The basics (a sheet to pull the sail in (accelerator) and tiller to turn (steering) make sailing no more difficult than learning to ride a bike or drive a car.
Capsizing in a dinghy is part of the fun, and again a part of the course.  All sailors need to know how to react and "right" their boat, we also learn how to reduce the sails (reef) and to tie reef knots!
What to wear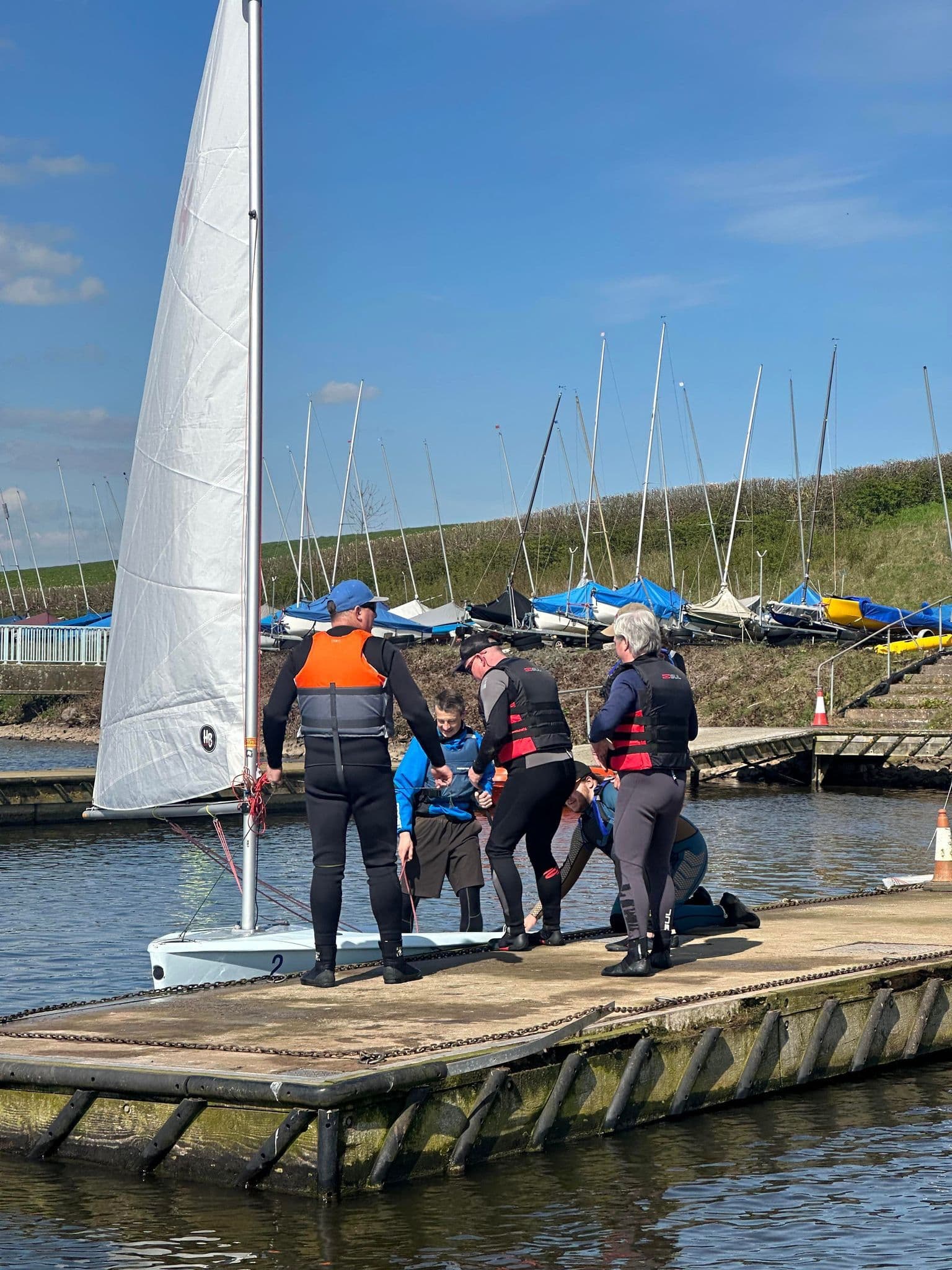 Clothing required in the UK depends on the weather but the sailing school can usually provide wetsuits and will always ensure you have a well fitted buoyancy aid. You need to be prepared to get wet and a windproof top layer keeps the wind chill down. Gloves are also useful. Signing up for a course all the information will be available to you and our club has this all on line: Learn to Sail I
What follows? Once you have the basic RYA qualifications you can usually rent a boat from your local club, most clubs have membership which works out at around £20 per month. Members can race, join social cruises and social sailing. Chelmarsh Sailing Club runs Improver sessions so new sailors can develop and practice their skills, try different boats and meet other sailors. We also have Team racing days where new sailors helm the boats with more established sailors (even national Champions) literally showing them the ropes and setting the race winning strategies. Sailing is very much a social pursuit and most clubs are at the core of their communities.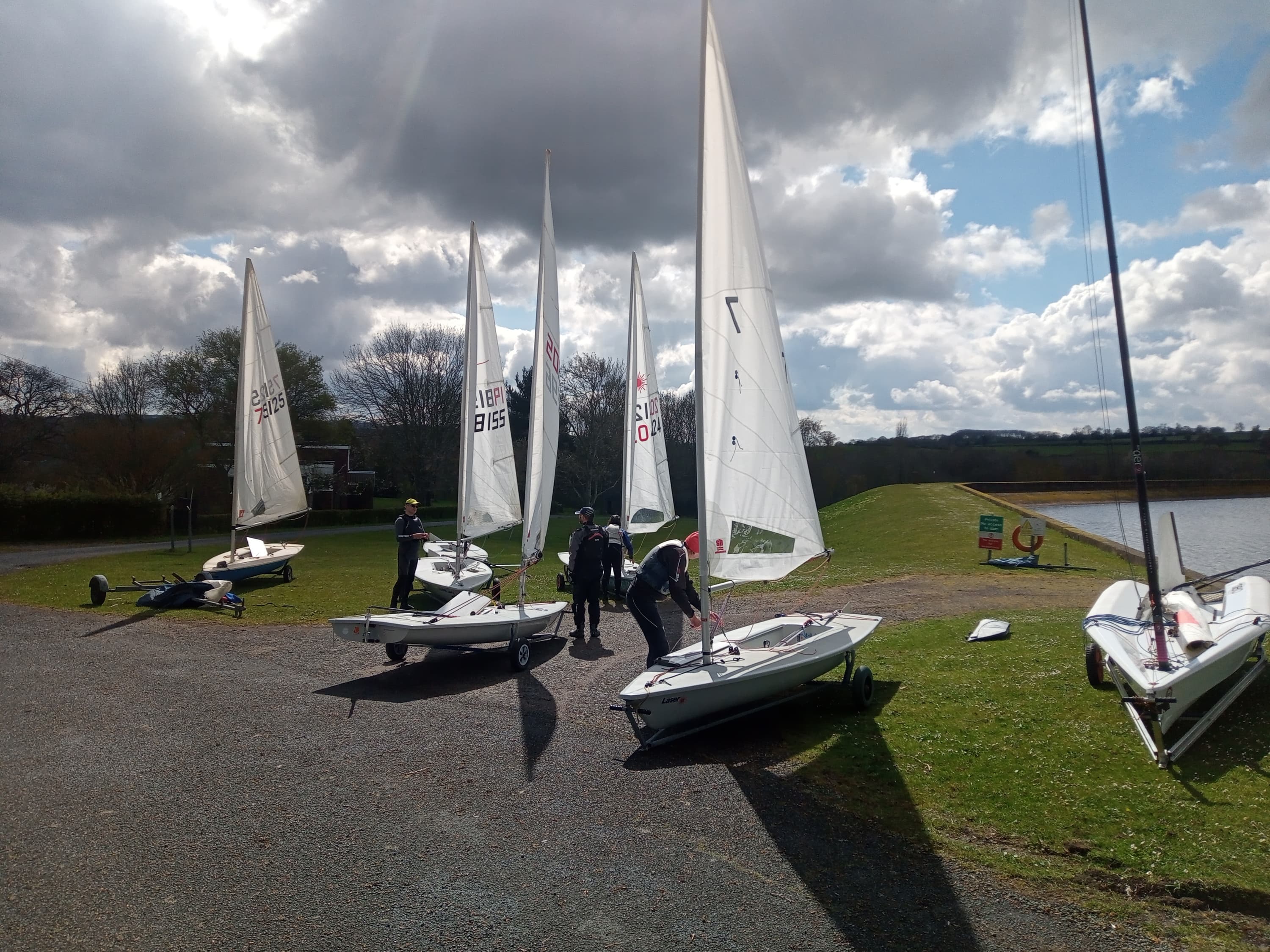 So who is it for?
Sir Ben Ainslie was eight when he first got into a boat at his local sailing club in Cornwall, "It was a bit of a Swallows and Amazons spot, a beautiful coastline, lots of little inlets, rivers. I had friends on the other side of the creek so quite often the only way to meet was sailing or rowing over to one another." 10 years later he was sailing in the Olympics and in 2013 was knighted having won 5 Olympic medals (4 gold, one silver).
You may not be an Olympian but anyone from the age of 8 to 80 can learn to sail. For most the pathway is small, inexpensive sailing dinghies but you can also learn on yachts. There are opportunities to learn at many sailing clubs close to home, on the UK coast, lakes or reservoirs or even RYA courses provided by holiday companies overseas. Sailability www.sailability.org provides a route for those with challenges.
How to find out more?
Look for your local sailing club or on the RYA website for inspiration and further information. Many sailing clubs such as mine are eager to develop new members and welcome you aboard!