With the weather warming up, it's a great time to make use of the waterways around us and have some fun! Read on for some tips of how to get the most out of your day open water swimming.
Fun Days Out Wild Swimming
With the warmer weather finally here, it's time to start thinking about wild swimming and how you can make the most out of your day on and in the water! Wild swimming is a great way to make the most of the summer months - whether you're looking to cool off on a hot day, or just enjoy a dip in nature, there are plenty of great spots for wild swimming around the UK (have a look at how to find a secret spot here), so you're sure to find somewhere close to home. And if you're new to wild swimming, there are some easy tips and tricks to get you started - have a read here. So what are you waiting for? Get out there and enjoy the water!

Five ways to have fun on your next wild swim
Swim with a group. Being with likeminded people can make a swim a much more enjoyable activity. You could go along to one of their events such as a full moon swim or social event. There are lots of swimming groups and communities around, from the Bluetits Chill Swimmers to open water swimming clubs. Visit The Outdoors Swimming Society web page here, to find a group in your area.
Have a BBQ. Make it more of an occasion by staying for food after your swim. If it's a lovely day then a picnic or BBQ with the family or friends is a great way to enjoy the sunshine or cook up a breakfast after your early morning swim. If going with friends take a flask of tea and some yummy cakes to share and relive those magical moments from your swim.
Swim at sunrise/sunset. What better way to start or end the day than to see a glorious sun rise or set over the sea or river. The water glows and the sky turns a different colour and it makes the world look absolutely beautiful.
Do a swim challenge. There are many ways you can push yourself, from swimming a longer distance to fundraising for a preferred charity. You could join up with some friends and form a team to make it fun, with regular practice sessions together building up to your big challenge day.
Visit different swim locations. Variety is the spice of life right? Each location you could visit has something special about it and you can discover some amazing spots. Even better if not many other people have found it! Just always ensure you are not on private property and that you know of any potential hazards in the water and tell someone before you go in. Go exploring!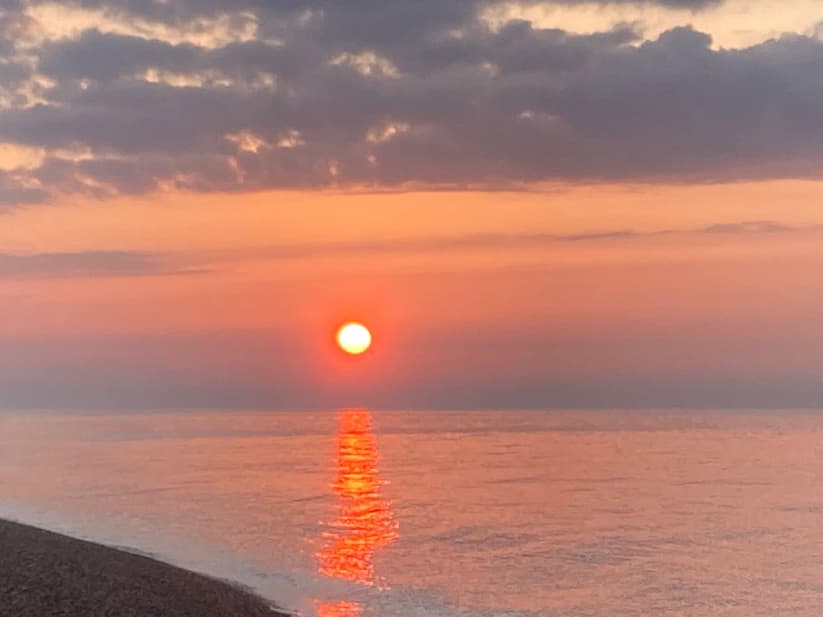 Author Bio

Natasha Sones has an outside adventure travel blog: www.natashasoneseditorial.com/blog. With three children, three dogs and a husband she enjoys days out, travelling, walking, paddleboarding, camping, stargazing and much more! Follow her blog or her Instagram account: @natashastarseeker if you love adventure lifestyle articles. You can see more of Nataha's blogs here.