A good daypack is the heart of your outdoor equipment collection. It's a staple pack that can be used for a range of both sport and lifestyle activities.
With the current level of development and technology, the range of daypacks available is massive. We've therefore put together our picks for the best daypacks to go for from the 2021 range. The packs in this list are primarily built with hiking in mind, however, most are suitable for a range of uses.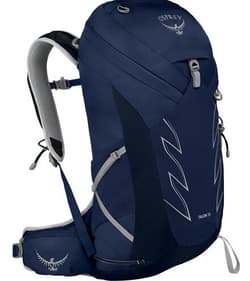 OSPREY TALON 26
Capacity: 26 Litres
Weight: 1.06 kg
Price: £129.99

The Osprey Talon 26 builds on their iconic pack with the arrival of the new Talon series. Standout features include an upgraded back panel and sustainable fabrics that offer fantastic performance with less environmental impact.
The 26 litre capacity offers practical storage for a range of activities. Hiking specific features include external hydration storage, adjustable AirScape back panel, stow-on-the-go walking pole attachment and zipped pockets on the hip belt.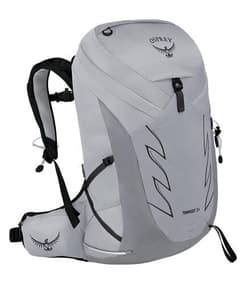 OSPREY TEMPEST 24
Capacity: 24 Litres
Weight: 1.02kg
Price: £129.99

The Women's specific Tempest benefits from the same evolution as the Talon, primarily an upgraded back panel and change to sustainable fabrics. The Tempest is a versatile and useful pack.
The 24-litre storage capacity offers plenty of versatility. The pack has a range of hiking features such as walking pole attachments, external hydration access, and compression straps.
It also has some great lifestyle features; top zipped access, internal key clip and scratch-free electronics pockets.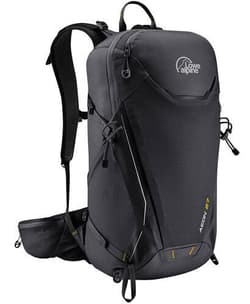 LOWE ALPINE AEON 27
Capacity: 27 Litres
Weight: 0.87kg
Price: £89.99

The Lowe Alpine Aeon 27 is a hugely versatile technical daypack that can seamlessly transition from use whilst hiking to climbing, cycling and more. The pack offers a perfect blend of comfort, versatility, and simplicity in a reliable design
The pack features an Air Contour back system alongside an ultra-thin Flexion harness that contours to your body shape.
With walking pole grippers, ice axe loops and hydration bladder compatibility, the Aeon 27 has you covered for your next adventure.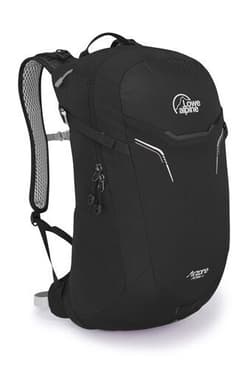 LOWE ALPINE AIRZONE ACTIVE 18
Capacity: 18 Litres
Weight: 0.76kg
Price: £64.99

The unisex AirZone Active 18 has been built to offer excellent comfort and breathability, making it great for warm weather hiking.
The pack achieves this blend of comfort and breathability by using Lowe Alpine's AirZone Lite back system which is highly ventilated and lightweight.
The 18-litre pack offers good storage alongside a hydration bladder sleeve, stretch mesh pocket on the front for quick access, and walking pole attachments.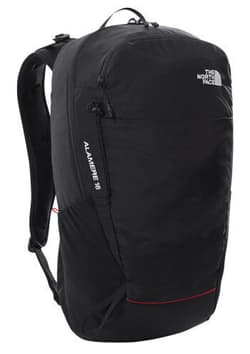 THE NORTH FACE BASIN 18

Capacity: 18 Litres
Weight: 0.6kg
Price: £79.99

The North Face Basin 18 is another great choice for summer hiking.
By using a combination of lightweight nylon ripstop and a rugged polyester base, the pack has a great blend of durability and light weight.
The 18-litre capacity offers plenty of storage, with the pack also featuring a hydration bladder sleeve, external stash pocket and walking pole attachments.
With a raincover included the Basin has you covered for any showers, making it a solid and versatile daypack.