11 February, 2021
Top 10 city walks
Take a walk around your streets or local park - top city walks to inspire you.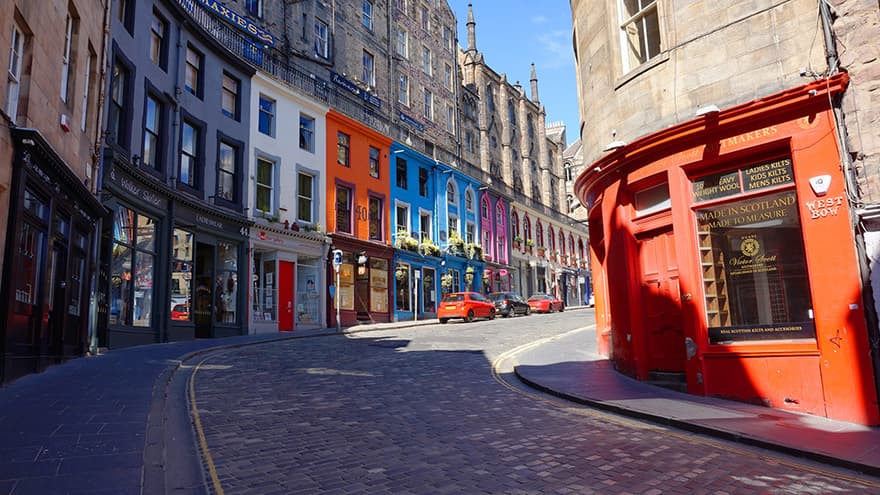 The vast majority of us in Great Britain live in urban areas. Our cities have such an eclectic mix of people, cultures, skylines and history to enjoy. So, take a wander around the streets or your local park, find some new street art, and uncover the hidden histories that make up the cities we call home. Here's our selection of 10 of the best city walks.


1. City walk: Bristol
Location: Clifton Village to Clifton Suspension Bridge
Distance: 5.6 km / Time: 1.5 hours
Difficulty: Leisurely
City walk: Bristol
Walking route in OS Maps for: City walk: Bristol
Clifton Suspension Bridge, Bristol
Bristol is famed for its beautiful architecture, albeit funded by the riches of slavery, it does mean however that you can have a stunning urban walk. Especially in winter, walking late afternoon as the lights switch on makes it even more beautiful.
One of the best places to do this is starting at the bottom of Park Street, take in a couple of Banksy's and walk up to the Wills Building. You can then wiggle through the Georgian mansions to Clifton Village via Birdcage Walk. Here you can wander the small streets through mews and alleyways finishing up with a stunning view of the Clifton Suspension Bridge.

Recommended by OS GetOutside Champion Eli Bishop. Follow Eli on Instagram.
2. City walk: Ipswich
Location: Ipswich city centre and marina
Distance: 4.6 km / Time: 1 hour
Difficulty: Leisurely
City walk: Ipswich
Walking route in OS Maps for: City walk: Ipswich
Street art in Ipswich city centre
Ipswich marina
Take in Ipswich Marina in all its glory, from the quaint cafes to the impressive wall murals there's plenty for the whole family to enjoy.
Beginning at the waterfront you can breath in the sea air as you wander along the docks and marina, the route then takes you through town to Holywells Park. Holywells is a beautiful open space, with stunning trees and ponds, extending over 28 hectares of picturesque grounds, with a history dating back to medieval times. The park boasts a state of the art children's play area so you can keep the kids entertained along the way before heading back through town to the car park.
Start/end point: TM 17031 43935

Recommended by OS GetOutside Champion Charlotte Ditchburn. Follow Charlotte on Instagram.

3. City walk: Manchester
Location: New Islington to Salford Quays. Exploring Old and New Manchester
Distance: 7.2 km / Time: 1.5-2 hours
Difficulty: Leisurely
City walk: Manchester
Walking route in OS Maps for: City Walk: Manchester
Statue of suffragette Emmeline Pankhurst
This route through the two cities of Manchester and Salford takes in the old and new, exploring the exciting developments and the cultural history that makes Greater Manchester the diverse region that it is today.
The walk starts in one of Manchester's newly developed areas - New Islington. Spend time exploring the marina and Cotton Field Park, before heading into the neighbouring quarter of Ancoats. Named by Time Out in recent years as one of the 50 coolest neighbourhoods in the world, Ancoats boasts great restaurants, bars, and cafés, mainly centred around the lively Cutting Room Square.
After exploring Ancoats, cross over into Manchester's famous Northern Quarter, heading down any of Tib Street, Oldham Street or Lever Street to explore the neighbourhood's independents. Make your way to Afflecks and find the range of mosaics along the building that tells the story of some of Manchester's eclectic history. Head down Mosley Street where you'll find Manchester Art Gallery, before admiring the incredible Grade-I listed Manchester Town Hall, demonstrable of the city's power during its cotton boom. In St. Peter's Square behind the Town Hall, you will find the stunning architecture of Manchester's Central Library, as well as the statue of the suffragette Emmeline Pankhurst.
Continue down Lower Mosley Street past the iconic Midland Hotel, until you reach Manchester Central, the city's former central railway station, where you can head past the Bridgewater Hall onto the Rochdale Canal Tow Path. Follow the canal until you reach Castlefield, the Roman heart of the city. Enjoy the peaceful waterfront location, before making your way across into Salford and down Ordsall Lane, where you'll find the outstanding Ordsall Hall, a Tudor manor with a history dating back to the 12th Century. Just a stone's throw away from Ordsall Hall is one of the city's finest urban redevelopment projects, Salford Quays, where you can explore a wealth of leisure and cultural attractions at the end of your walk, ideally located on the waterfront.
Recommended by Ryan Maley. Follow Ryan on his blog or Instagram.

OS paper map for Manchester: 277
4. City walk: London
Location: Portobello Road to Borough Market via the Royal Parks
Distance: 11.1 km / Time: 2-2.5 hours
Difficulty: Moderate
City walk: London
Walking route in OS Maps for: City walk: London
Walking along The Thames, London
Starting off in cosmopolitan Notting Hill, one of London's most vibrant and desirable neighbourhoods, embark on a relaxed market-to-market walk via no less than four of London's Royal Parks. Stroll along colourful Victorian houses of Portobello Road, past its world-famous antique and vintage clothing stores before ambling through Kensington Gardens and Hyde Park - central London's largest green space.
Pass through Green Park and catch a glimpse of the Royals from outside Buckingham Palace's ornate gates. Stroll leafy St. James' Park, spying its resident pelicans, to expansive Horse Guards Parade before checking off Westminster's famous landmarks – Big Ben and Houses of Parliament. Walk along Victoria Embankment and through Whitehall Gardens before catching incredible skyline views from Hungerford and Golden Jubilee Bridges across the Thames. People watch from Royal Festival Hall's terrace and grab a pick-me-up from the eclectic Southbank Centre Food Market just behind.
Continue down South Bank and browse for bargains at the iconic book stalls tucked under Waterloo Bridge. Peruse shop windows and cafes at Gabriel's Wharf and look up to spot the landmark Oxo Tower. Press on until you spy the unmistakeable chimney of Tate Modern. Enjoy views of St. Paul's Cathedral and head past Shakespeare's Globe theatre around the corner.
Resume past the historic Anchor pub and head down Clink Street in search of its namesake medieval prison before stopping to glimpse ruins of 13th century Winchester Palace just ahead. Check out a full-size replica of Sir Francis Drake's Golden Hinde, used in his 16th century circumnavigation of the globe before finally arriving at London's foodie paradise. Borough Market is home to some of the capital's best gastronomic experiences and its intricate web of street food stalls, hip coffee shops and eateries is a perfect way to reward yourself at the end of your London adventure.
Recommended by Alexei Gaynanov. Follow Alexei on his blog or Instagram.

OS paper map for North London: 173 Shop the London map range
5. City walk: Newcastle
Location: Newcastle Town wall walk
Distance: 5 km / Time: 1 hour
Difficulty: Leisurely
City walk: Newcastle
Walking route in OS Maps for: City walk: Newcastle
The Secret Tower, Newcastle Town wall walk
Explore the historic city of Newcastle upon Tyne on this 3 mile town wall walk. The town walls were built in the 13th/14th century to defend the city and its inhabitants from attack, during times of conflict with our Scottish neighbours. Originally around 2 miles long, the wall would've stood at over 7 metres in height and 2 metres in width, with the southern boundary of the defences being the River Tyne.
There are many substantial sections of the wall still standing, and this walk will let you discover these areas as well as the many towers and gates still present across the modern city landscape. Look out for street names which highlight the six gates where you could leave the safety of the walls, for example Newgate Street.
This walk is a real urban adventure which showcases the city's medieval history, and more.
Recommended by OS GetOutside Champion Dave Wilson. Follow Dave on Instagram.

OS paper map for Newcastle: 316
6. City walk: Plymouth
Location: Plymouth city harbour and parkland
Distance: 10.3 km / Time: 2.5 hours
Difficulty: Moderate
City walk: Plymouth
Walking route in OS Maps for: City walk: Plymouth
Plymouth harbour views
They call Plymouth Britain's Ocean City and on this walk it's easy to see why. From the Pilgrim Fathers to the modern Royal Navy, via whole fleets of explorers ancient and modern, you're rarely far from stories of the sea. The city's cracking watery views are much loved by locals. But tucked in among the back streets, away from the shore, lies a history-rich city, packed with features waiting to be found.
This walk meanders beside them - so keep your eyes peeled for interesting architecture, plaques and statues, clues to heritage and pretty pockets of the past. And prepare to enjoy Plymouth's much more apparent assets: broad views of a curving coast framed by cliffs and parkland. Plus a glittering harbour with a pint-sized island, that's alive with warships, kayakers, SUPers, sea-swimmers and fishing boats.
Recommended by OS GetOutside Champion & GetOutside Podcast producer Bel Dixon. Follow Bel on Twitter.
OS paper map for Plymouth: 108
7. City walk: Liverpool
Location: Exploring Iconic Liverpool - Paddy's Wigwam to the Three Graces
Distance: 4.3 km / Time: 50 mins
Difficulty: Leisurely
City walk: Liverpool
Walking route in OS Maps for: City walk: Liverpool
Liverpool city walk in OS Maps
Liverpool is one of the most architecturally stunning cities in the UK, and this walk will take you by some of its revered buildings and sights.
The walk starts at one of the city's two cathedrals - Liverpool Metropolitan Cathedral, affectionately known as Paddy's Wigwam in reference to the large number of Roman Catholics of Irish descent who worshipped there - and from there, you'll head down Mount Pleasant, taking a left, then a right into the Georgian Quarter, with its abundance of cobbled street and red brick townhouses. It won't be long before you're outside the imposing Anglican Cathedral on Hope Street, then it's a long down Upper Parliament Street, past Cains Brewery Village on your left, and out onto the waterfront.
Cross the road and continue on down the A5036, where you'll see the M&S Bank Arena, shortly after which you will arrive at the Royal Albert Dock. The Albert Dock is one of Liverpool's most picturesque locations, and you'll have plenty of opportunity to get some Instagram-worthy snaps as you walk its perimeter.
Once you reach Tate Liverpool, proceed through the gap and on towards the Museum of Liverpool, where you'll find fantastic views out across the River Mersey towards the Wirral Peninsula. The walk ends once you reach Pier Head at the foot of Liverpool icon, the Royal Liver Building, comprising the famous Three Graces along with the Cunard and Port of Liverpool buildings.
Recommended by Tom Woods. More from Tom on his blog.

OS paper map for Liverpool: 275
8. Town & coast walk: Bournemouth
Location: Hengistbury Head, Dorset
Distance: 10.3 miles / Time: 2.5 hours
Difficulty: Moderate
Town & coast walk: Bournemouth
Walking route in OS Maps for: Town & coast walk: Bournemouth
Beach at the foot of Hengistbury head cliffs
This walk combines city with a mixture of both coast and countryside – all within easy reach of Bournemouth town centre. From Bournemouth's famous sandy beach to riverside views and wildlife-rich marshlands, and finally the rugged clifftop at Hengistbury Head.
The route starts and ends in the peaceful suburb of Southbourne, to the east of Bournemouth. Around Southbourne Grove you'll find a lively cluster of brewpubs, cafes, and restaurants – perfect for a drink or snack to finish a long circular walk. But if you want to extend the whole route, you can easily set off from Bournemouth town centre and walk all along the seafront to reach Southbourne and set off to Hengistbury Head.
Walk up through Southbourne as far as Wick Lane, then take the pedestrian path eastwards along the River Stour, taking in the views of picturesque Christchurch across the water. Follow the Stour all the way to its mouth, passing through the marshlands around Wick Meads nature preserve, where you can spot a wide variety of bird species. The path eventually leads to the very tip of Mudeford spit, a thin sandbank that cuts across the mouth of the harbour, pointing towards the quaint fishing village of Mudeford.
Wander along the white sand dunes past a long string of pastel coloured beach huts, pausing for a coffee at the beach café. Then its up the steps to the top of Hengistbury Head for some of the best views around. On clear days you can see look across the sea to see the Ilse of Wight. The iconic limestone stacks, the Needles, are usually visible, as are their easterly brothers Old Harry Rocks. Descend down Hengistbury Head and follow the beach back to Southbourne – or on all the way to Bournemouth town centre.
Recommended by Emily Luxton. Follow Emily on her blog or Instagram.

OS paper map for Bournemouth: OL22 More walks in Dorset
9. City walk: Birmingham
Location: Cole Valley walk, Birmingham
Distance: 5 km / Time: 1 hour
Difficulty: Leisurely
City walk: Birmingham
Walking route in OS Maps for: City walk: Birmingham
John Morris Jones walkway, Birmingham
Mahroof along Cole Valley walk, Birmingham
Sometimes Birmingham will surprise you with what it has in the way of walking routes. The Shire Country Park is one such place. Located in the south-east of the city, it has it's own magical connections. Named after the Shire in Lord of the Rings, it is said that JRR Tolkien wondered these parts as a child as he grew up on the nearby Wake Green Road and inspired his vision of Fangorn forest. Whilst the place is nowhere near as eerie as the forest traipsed by the Fellowship of the Ring, it is a wilderness amongst suburbia that makes you forget entirely that you are in the second largest city.
The walk starts at a from the carpark of Sarehole Mill, one of two watermills still operational in the city. The route follows the river Cole on a well-made path made for walking and cycling. You'll go along the river, through open ground, through forested areas and across a few roads so, whilst you're never really far from civilization, you are quite in your own little world.
The route can be made much longer by continuing along the river or even going as far as the Canal to the south or following the river north towards Ackers Adventure where you can join the Grand Union Canal so there are lots of extra options for exploration including the local nature reserve Moseley Bog.
Recommended by OS GetOutside Champion Mahroof Malik. Follow Mahroof on Instagram.
OS paper map for Birmingham: 220
10. City walk: Edinburgh
Location: Old Town
Distance: 5.7 km / Time: 1.5 hours
Difficulty: Leisurely
City walk: Edinburgh
Walking route in OS Maps for: City walk: Edinburgh
Victoria Street, Edinburgh
One great thing about Edinburgh is just how walkable it is, not to mention how easy it is to get out into nature within the city. From extinct volcanoes to tidal islands, Edinburgh has it all. But if we're going to focus on one area of Edinburgh to explore by foot, it's the Old Town – and the secrets within.
Starting at Waverley Station, make your way up to the famous Royal Mile via the beautiful, winding Cockburn Street. Grab a coffee and head up to Edinburgh Castle, at the top of the Royal Mile. After we've taken in the views over Princes Street, over to Arthur's Seat and across to the Pentlands, we're going to take a detour from the Mile and head down to one of Edinburgh's most picturesque areas via one of its most picturesque streets – Victoria Street.
Grassmarket has a murky history, but today, not only do you get incredible views of the castle from below, there is a plethora of places to check out. On a Saturday, the market is well worth a gander before continuing on our walk. Make your way up Candlemaker Row, or alternatively take a detour through Greyfriars Kirkyard - I highly recommend a walk around this historic cemetery where many famous and notorious Edinburgh names rest. The most famous of all is probably Greyfriars Bobby, the faithful dog who never left his master's grave. Be sure to stop by his statue outside the graveyard.
Head along Chambers Street, past the National Museum Of Scotland (well worth a visit on a rainy day) and get back to the Royal Mile along Southbridge. The Mile is fantastic to explore as there are lots of alleyways and closes off the street which are a joy to discover, as well as buildings with hidden histories. See how many you can find as you wander to the bottom. Our final main stop is the Palace of Holyroodhouse, the Queen's official residence in Scotland, overshadowed by Arthur's Seat. Of course, you could hike up to the seat itself after this walk - it commands spectacular views over all sides of Edinburgh. Alternatively, head back up the Mile to get back to Waverley Station, or take the adjacent street past the striking Parliament building and rejoin the Mile further up.
Recommended by Clarissa Linnitt. Follow Clarissa on her blog or Instagram.

OS paper map for Edinburgh: 350 Shop the Edinburgh map range
---
Jo Tyler
Related Articles
Most recent articles by Jo Tyler
Most recent articles in HIKING
---