This is a beginner's guide to wild camping in a bivvy bag, from one beginner to another from our pals at Go Wild Go West.
Get into wild camping 
We're really getting into wild camping here at Outside & Active so we thought who better to give us some tips than GoWildGoWest who have been doing this with their family for some time. Below is there top tips for how to get into wild camping. Here from Georgie for her top tips. 
I've always been keen to dip my toe in the bivvy-bagging water, but totally clueless about how to; a total beginner! Over Spring/Summer this year I've put in a fair amount of practice, and I would now say I'm 'keen and a-little-less-clueless bivvyer!'
What is a bivvy bag?
A bivvy bag is like a waterproof jacket for your sleeping bag. It keeps you dry but is also breathable so you don't wake up covered in condensation or dew! It saves the faff of carrying and putting up a tent and let's you sleep that much closer to the wild.
Is bivvy bagging for me?
Yes!! Sleeping under the stars is better than I could have imagined. Snuggling up in your sleeping bag with the fresh breeze on your face, looking up at the clear, starry night is a brilliant feeling… whether you're up a mountain, or in your garden.
Here I've tried to cover some of the questions that had stopped me from wild camping in a bivvy bag in the past… Is wild camping in the uk legal? What do I need to take? What if it rains? Where do I go to the loo?
So if you're interested, have a read and then take the plunge into the wonderful world of bivvy bagging!
Is Wild Camping legal in the UK?
The short answer is no (except in Scotland and parts of Dartmoor). The better answer is get creative! You don't need to break the law to wild camp, there are other ways… Check out 'where to wild camp' to find out more.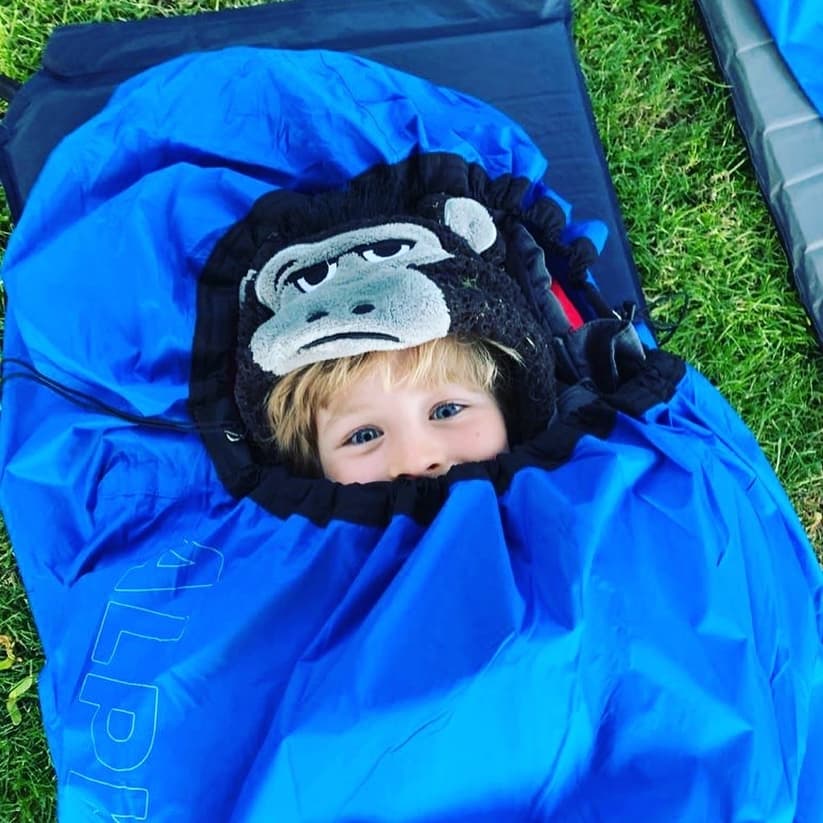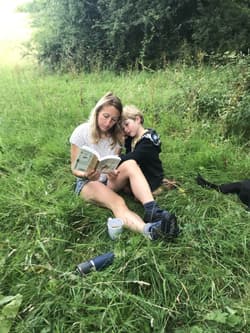 Where to wild camp?
As a wild camping beginner, you may not want to head straight into the wilderness for your first time sleeping out under the stars.
Practice closer to home first.
As a family we all wanted to sleep out together so rather than venture far, we spent our first few 'wild' camping nights sleeping in the garden. During lockdown, we did a fair amount of garden camping under canvas and ditching the tent was a sort of natural progression!
It was great.
A) It's totally legal
B) if you need to 'cheat', you can nip into the house to get anything you've forgotten… and go for a wee whilst you're at it!
If you've forgotten something, there's not far to go to fetch it
If you're too cold, pop in to get more layers
You can cook dinner on your camping stove or use the BBQ
And if it's a total disaster – you can crawl into bed
The more we practiced in the garden, the more authentic/'wild' we got until we didn't need to go into the house at all.
Venture out into your 'local wild'
For our first family bivvy bag/wild camp out of the garden, we still stayed relatively close to home. We chose a spot that we knew well from local walks, by a stream just a 15 minute walk from home. Being close to home, it was easy to find the landowner to ask permission. With landowner permission, wild camping is completely legal.
We packed up all the kit (see below) and ventured out. The kids were beyond excited about their adventure. Although we were close to home, we felt like we could be anywhere in the world! Arriving at our spot, we did a bit of trampling around on the grass to clear any ticks, then set up camp before it got dark. There was a slight chance of rain (in fact, it rained really hard!) so the boys chose to sleep under their Den Kit tarpaulin.
We cooked dinner on the camping stove, cracked open a bottle of wine, and talked for hours. The kids adventured up the stream and found badger trails so, after dark we watched the trails with anticipation and were thrilled to see the badgers scuttling along. At the same time, a barn owl swooped overhead hunting for it's dinner. After snuggling up in my bivvy bag that night, I heard the barn owl screeching (loudly) above our heads and watched shooting stars in the sky. It was genuinely amazing.
Into the wild
For a wilder experience, try taking your bivvy bag for a wild camp in Scotland or Dartmoor or, if you're in need of bedding down elsewhere in the UK use your common sense. Stay well off a path, be respectful to landowners, and leave no trace.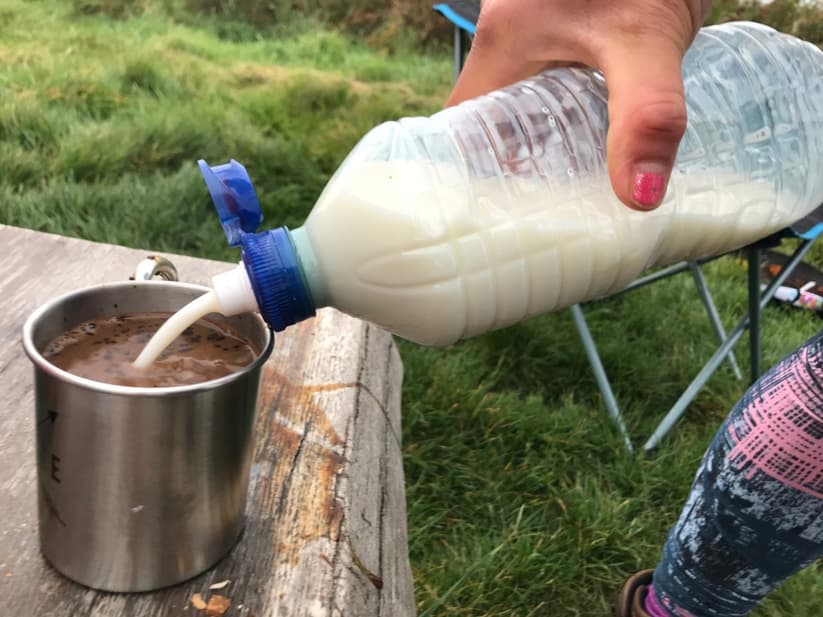 What to pack for wild camping?
I found this hardest to get my head round. We wanted to bivvy bag in the wild as a family, but young children seem to come with a lot of 'stuff' and they seem incapable of carrying that 'stuff' themselves. Actually, it wasn't too bad. They managed to carry their own backpacks, albeit with a few of the lighter items that may not have been essential, like their teddies.
My husband and I both had a 60l Lomo dry bag in which we could carry all the things we needed.
There are a few essentials.
Hardened wild campers may roll their eyes at my essentials list but this is for the wild camping beginners amongst us, those that prefer an element of comfort….
Sleeping Bag
Bivvy Bag (ours are the Hunka bivvy bag from Alpkit)
Food & Water
Wine
Coffee
Roll mat
Tarpaulin if ground is dewy.
Spare clothes
Dry bag to keep spare clothes dry
Hat if cold
Camping stove and kettle
Bowls/plates, cutlery, camping wine glass, mug
Lighter or matches
Toothbrush and toothpaste… I like a clean tooth before bed time.
Check out our camping check list here... might need trimming down for wild camping!
How do I set up my bivvy bag?
If you're sleeping on a tarpaulin, lay that down first. Then roll out your bivvy bag and set your roll mat up inside the bivvy bag (it'll get wet on the outside). I don't fully inflate my roll mat as it can make me feel a little claustrophobic inside the bivvy bag if it's too big. Unpack your sleeping bag and put inside your bivvy bag. I then fold over the top to make sure no creepy-crawlies climb in before I get into bed! Put all sleeping bag or roll-mat bags into the dry bag to stop them getting wet overnight.
When you get into bed, tuck your head into your sleeping bag, and make sure your sleeping bag is tucked fully into your bivvy bag to prevent getting a wet head! You can then also quickly tighten your bivvy bag around you if it rains.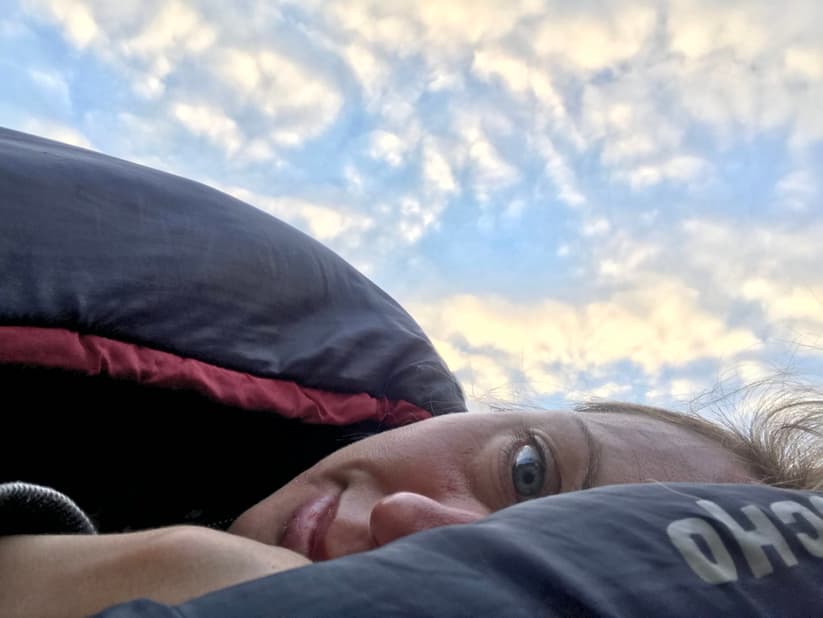 What to eat when wild camping?
We cooked dinner in advance and packed it in some Tupperware. Something simple to heat up on the camping stove, like stew or curry, and warming. Rather than rice or pasta we ate with bread to make sure the kids were well fed. Check out our ideas for outdoor cooking here. We also took breakfast for the morning with milk (in a water bottle to make sure it didn't leak).
Take plenty of bottles of water to drink and to heat up in the morning for coffee.
Who to go with?
Yourself – a lovely bit of space
Family – a real adventure for you and the kids
Friends – we went as a group of 4 girlfriends (all beginner wild campers) and thoroughly enjoyed our adventure. We talked and drank wine under the stars then snuggled up in our bivvy bags, enjoying a rare lie-in until 7am in the morning!
When to go?
Summer may be the obvious answer but this is definitely not an exclusively summer activity! Though summer evenings may be warmer and less likely to rain, there's something really enjoyable about sleeping out on cooler, darker evenings. We camped in Spring and Autumn and look forward to trying it on a cold, crisp winter's night!
What if it rains?
It's ok if it rains. You can tighten your bivvy bag right around your face so only your eyes are exposed (and hopefully they'll be closed!). You could also tie the tarpaulin up in the trees as a cover if needed. If you don't have a tarp or rope, then sleep under a tree for protection.
What if I get cold?
Make sure you have a decent sleeping bag for the season. If you're wild camping in December in a summer sleeping bag, you might get cold.
Your sleeping bag is designed to save your body heat so, strangely, sleeping in fewer layers is better as the sleeping bag will insulate you.
Don't go to bed cold – it's much harder to warm up if you're starting off cold. Instead do star jumps before getting into your sleeping bag to warm you up. Then your sleeping bag will do the rest! Wearing a hat helps too.
Where do I go to the loo!?
Embrace the wild wee. There's nothing wrong with weeing outdoors whether you're wild camping or caught short on a walk. As long as you're discreet and try not to flash anyone, or wee on anyone's private property. Urine is actually very good for plants and trees as it's rich in nitrogen, phosphorous and potassium.
What about a wild poo? Also not a problem. Hide yourself away in a discreet area well away from footpaths or chance encounters with other people. Dig a hole using a trowel if you have one, or a stick. Gather some leaves to use as loo paper and, when you're done, cover the hole and make sure there's no trace of your visit!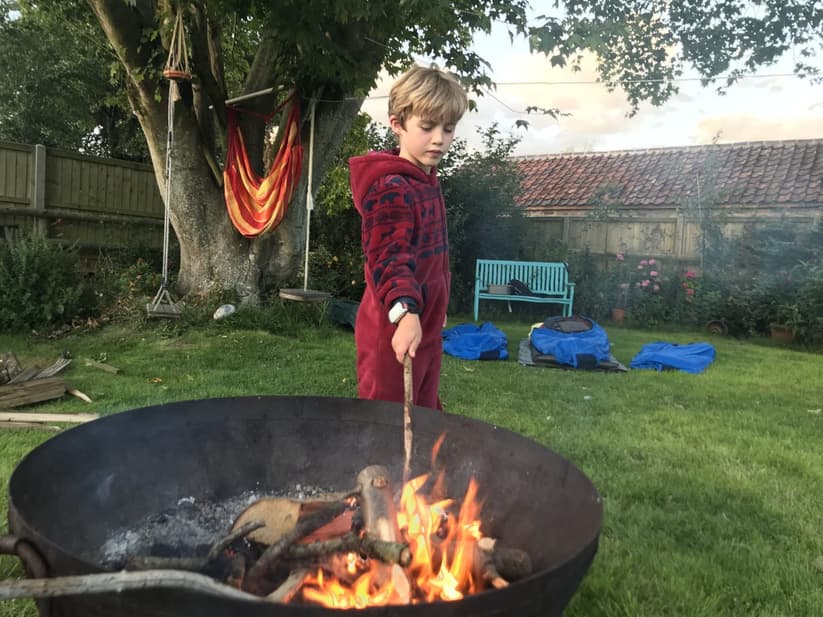 Take the plunge!
The idea of wild camping and bivvy bagging may seem daunting and only for hardened campers. It's definitely not, trust me. It's a real experience, a challenge, and a chance to try something totally new and potentially totally out of your comfort zone.
Not quite ready for wild camping?

About Go Wild Go West
Shut your laptop, turn your phone on to silent, don't even think about starting those chores, they can definitely wait!
Juggling kids, home, work, school, in-laws, dogs and everything else can be, well, a little repetitive and relentless. There's something extremely liberating about just saying 'stuff it, we're off!'
At GoWildGoWest they're intent on bringing adventure to everyday family life. We make sure there's time to get outdoors and have some fun every week, whenever and wherever that may take us.
To find out more about GoWildGoWest visit their website here