The REM song from 1992 does make a great soundtrack to a fantastic evening.
Nightswimming deserves a quiet night
I'm not sure all these people understand
It's not like years ago
The fear of getting caught
Of recklessness and water
They cannot see me naked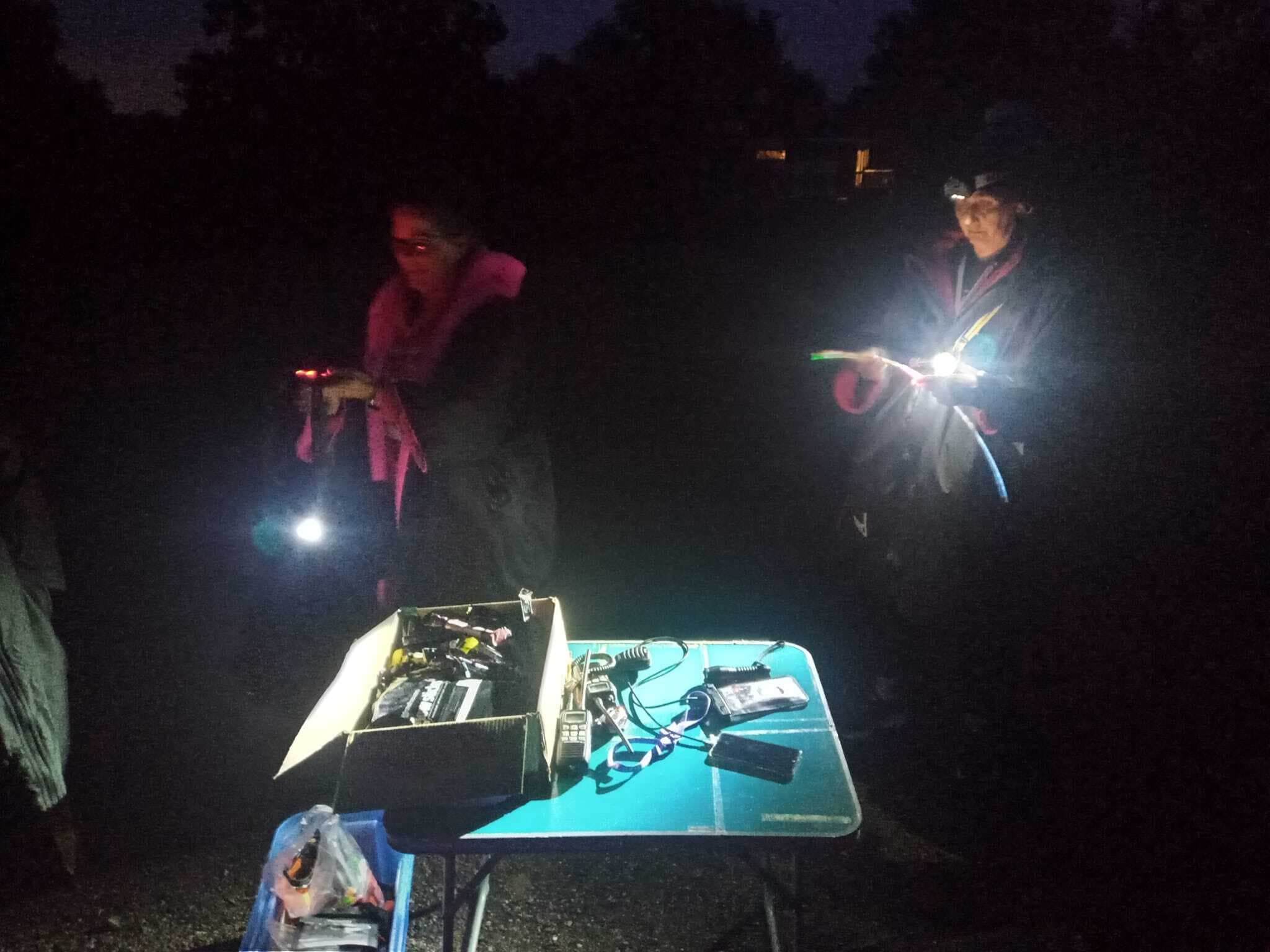 With the rise in interest in swimming and in particular Open Water Swims people are starting to explore new ways to enjoy and celebrate the outdoors. We hosted a night swim and I thought I could share some of our learning.
In the late summer of 2022 I was providing safety cover at our first night swim. Paddling on a star lit night I was able to watch small groups of swimmers really enjoying the experience. It was strange no one seemed to want to make too much noise, the atmosphere was calm even reverential. Suddenly 2 shooting stars flickered across the sky, an owl hooted and some geese flapped away over under the trees. A small voice carried across the water "this is the best thing I have ever done".
We had hosted regular swims at the beautiful reservoir in rural Shropshire. As a NOWCA venue we have a well designed system for checking in swimmers and then checking them out using a simple scanner and wristbands (which identify the swimmer and contain any essential information on medical conditions or allergies). The swim membership had grown exponentially and everyone was keen to try something new.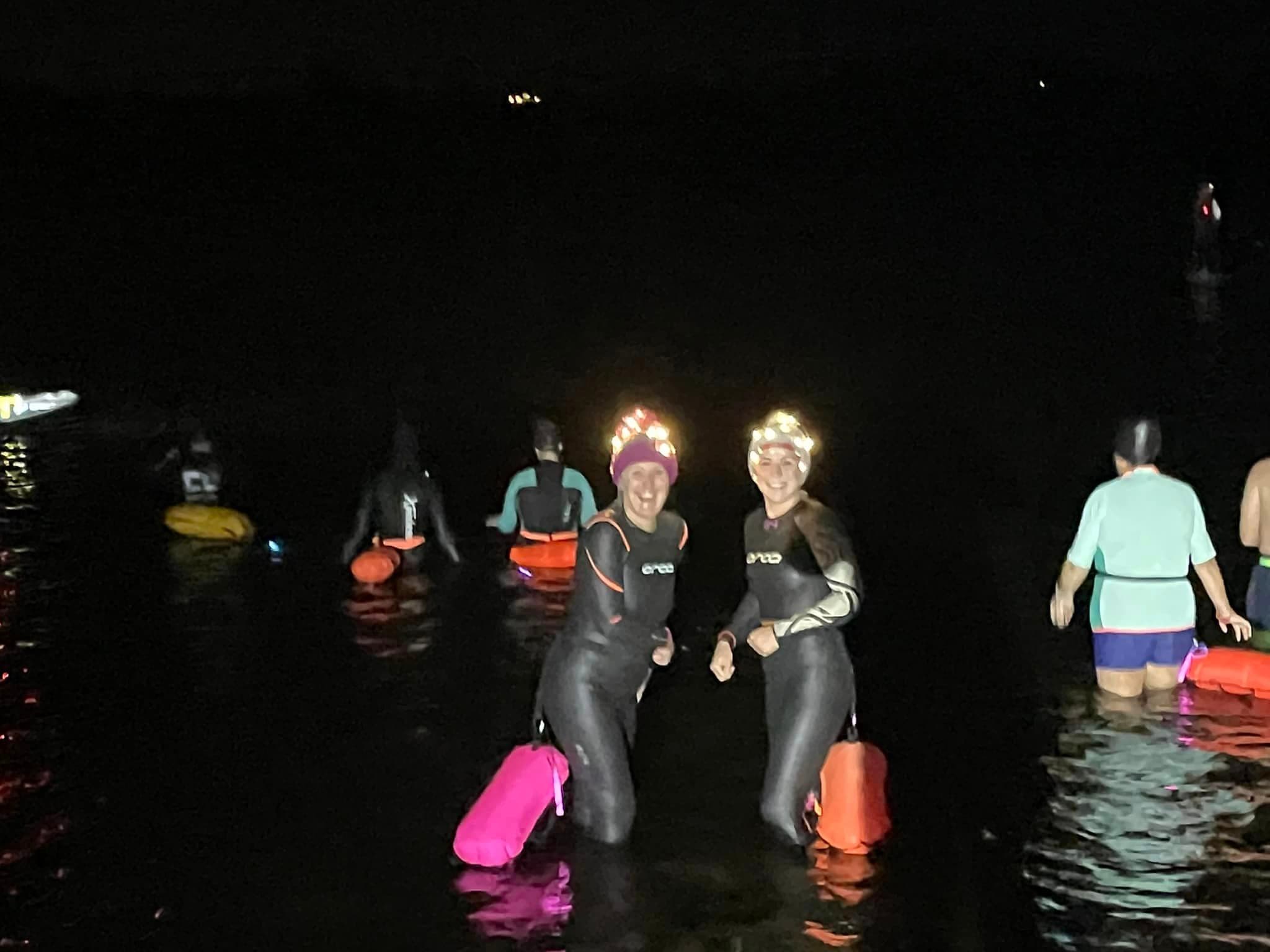 The first step in the planning was to create a Risk Register, Charlotte Hewer our swim lead and I started to think through the steps in a night swim. Visibility of the swimmers so safety cover could operate was key but as we thought through the logistics many more issues became apparent and we hope by sharing these we can help you plan a night swim.
Start with your journey, familiar car parking spots are not so easy to find, you cannot see fence poles or soft verges or other obstructions . Everything also takes a lot longer in the dark. Plan ahead and choose a venue you know.
Getting prepared, its easy to drop swim gloves or goggles. At night the air feels cooler so having your swim kit ready is helpful. We are very safety conscious and use a safety system so we also asked swimmers to bring illumination. Head torches make getting prepared easier and allow you to make your way more safely to the water. We also suggested people popped lights on their swim floats (and provided glow sticks for all).
The banks near water are harder to negotiate at night, we have a stony beach so suggested everyone wore swim shoes or neoprene bootees just to avoid sharp stones hidden in the dark. We also laid out a green carpet of Astroturf. Soft lights showed the exit routes from the water.
Our check in system uses a simple scanner, but we ensured good illumination at the check in and out points. We do "head counts" and ensured an increased provision of SUP support to make everyone comfortable.
From the SUP it was actually easier to spot the swimmers as each one was illuminated. We asked that people used a safety whistle to raise alarm but this wasn't necessary.
For the swimmers the night swim was magical. The reduced light allows you to be more mindful of the water, there are fewer distractions. The darkness closes around you making you feel at one with the waves, starlight reflecting off the ripples. The water feels denser and strangely more supportive.
Soft lights in tow floats work brilliantly as they allow you and your eyes to adjust to the dark. It takes around 20 minutes to fully acclimatise and best not to look at any bright lights whilst you let your eyes adjust.
Wear more than you would in the day, maybe a wetsuit ,and make sure you have warm clothes and towels laid out somewhere easy to find!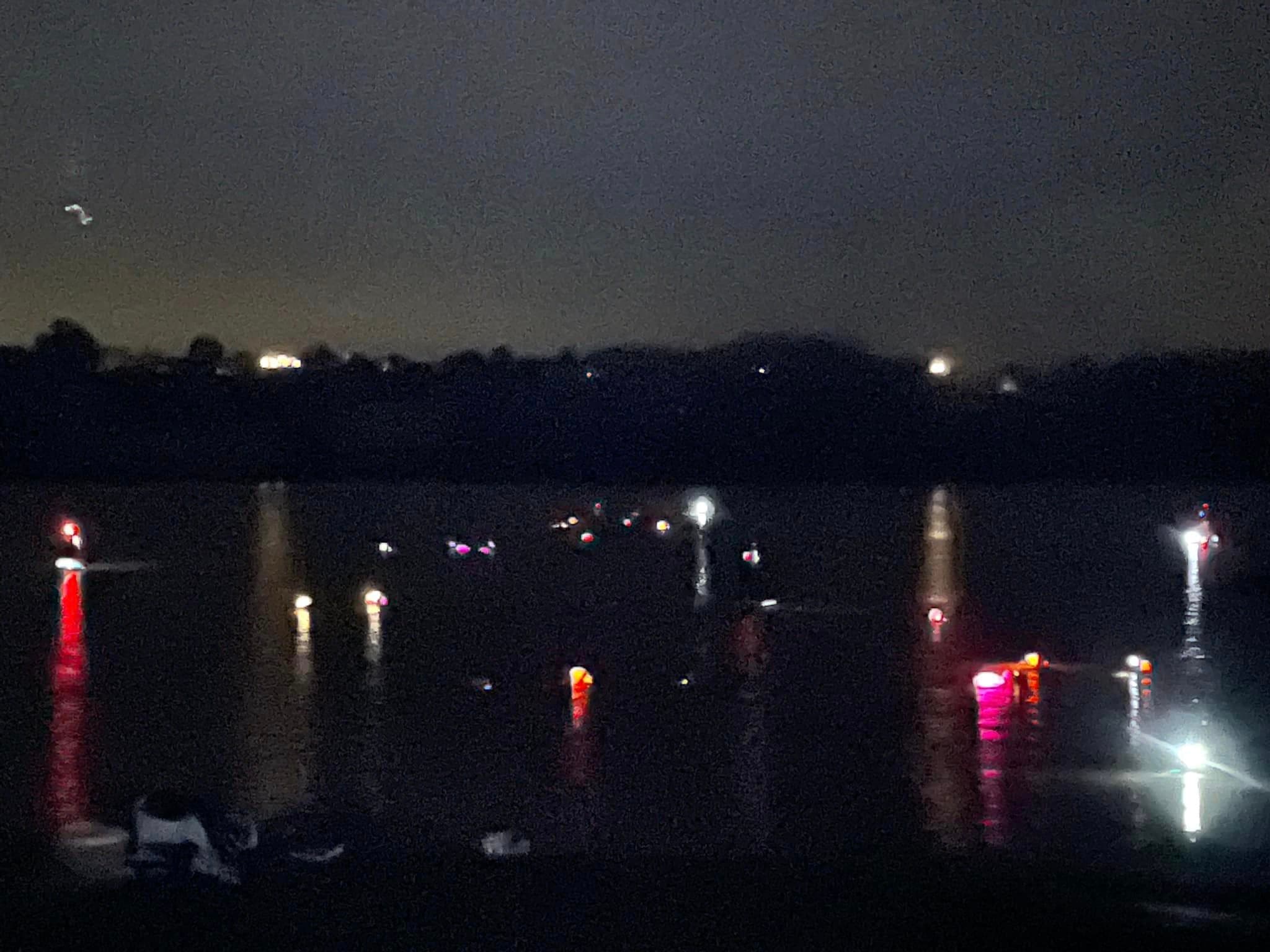 If you are doing a night swim in an unregulated environment go with friends and consider taking a phone in a waterproof pouch. Choose somewhere easy and build experience.
We had yummy hot chocolate and a great social to come together and celebrate the shared experience.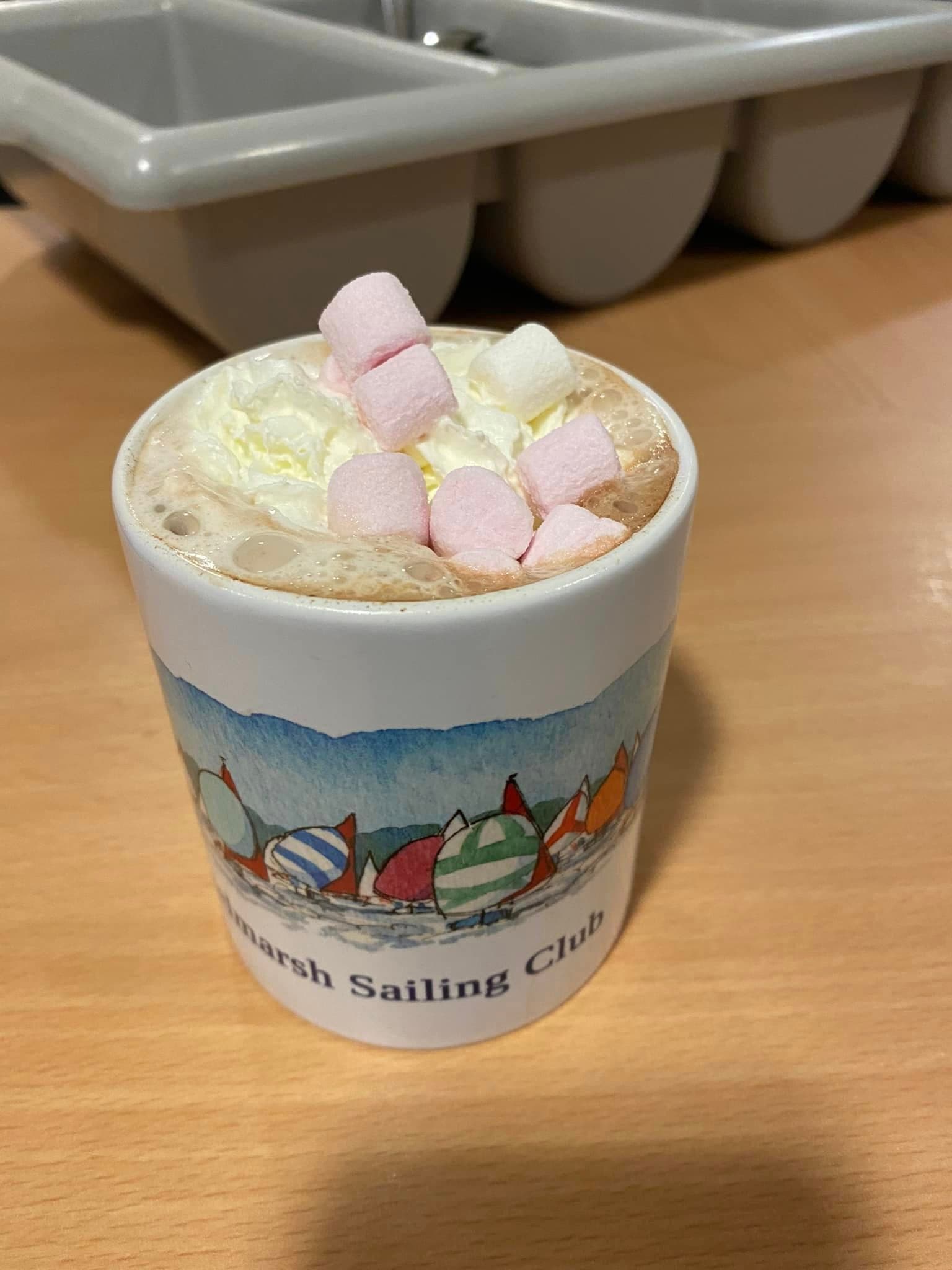 So we had a brilliant first night swim at Chelmarsh and look forward to doing some more in 2023! As a result of the pre preparation maybe we avoided some of the hazards Michael Stipe sang about:
I forgot my shirt at the water's edge
The moon is low tonight
For more information on night swimming: https://www.outdoorswimmingsoc...