11 February, 2021
Look after your Mental Health this Season
9 Top Tips to Help by Eli Bishop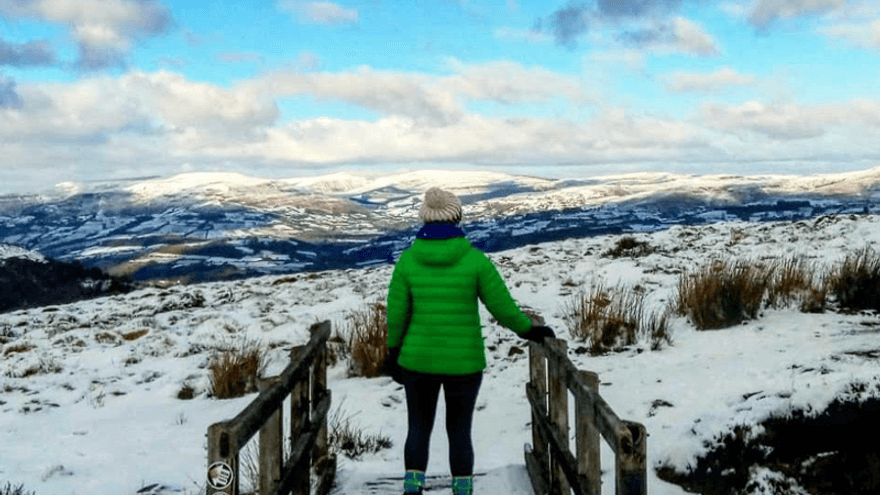 For many, the colder seasons mean crisp mornings, warm drinks and snuggling by the fire. But for others, the shorter days signal a downturn in mood and energy leaving us feeling sad and sluggish.​ Eli Bishop gives us some tips to help.
There are many reasons why a change in seasons can adversely affect a person's thoughts and feelings. Spending more time indoors can trigger physiological changes in the brain, which can have a significant impact on attitude. Also, less sunlight may cause a decrease in serotonin, which can trigger low mood.

Symptoms of seasonal low mood can include:
Negative or guilty thoughts
Mental fogginess
Purposefully avoiding social interaction
Overeating and emotionally eating
Periods of starving and bingeing
Difficulty with concentration and memory
It's not unusual to feel more cheerful and energetic when the sun is shining and the days are longer, or to find that you eat more or sleep longer in the colder months
"For some people the change in day length and lack of sunshine can have a much greater impact on their mood and energy and lead to a form of depression called seasonal affective disorder (SAD)," says Rachel from charity Mind. "Most people who have SAD will be affected when the hours of daylight are shorter between December and February."

It's estimated that two million people in the UK alone are affected by SAD, resulting in symptoms of feeling low in mood and irritable, not enjoying things that would usually make you happy, lethargy and sleep disturbances.
If you find that the colder seasons are affecting your mental health, here are some ways to cope…
1. GetOutside
Physical exercise is perhaps the single most important thing you can do to keep your brain healthy. Exercise increases levels of dopamine and can boost blood flow to deliver oxygen and other positive nutrients to the brain. To maintain an even mood and a sense of mind-body balance, establish a daily exercise routine that works for you and stick to it. And the easiest and most accessible thing to do is get outside. Dr Sara Kayat, GP, often sees an increase in consultations regarding mental health during the winter months, which she suspects is partly due to SAD.
She says, 'To help improve the symptoms of the winter blues I suggest walking for an hour a day, especially at midday and on brighter days. Also sit near windows when possible." And if you just aren't feeling it as far the exercise is concerned, how about having a fire in the garden, roast some marshmallows, make hot chocolate and watch the stars.
2. Breathe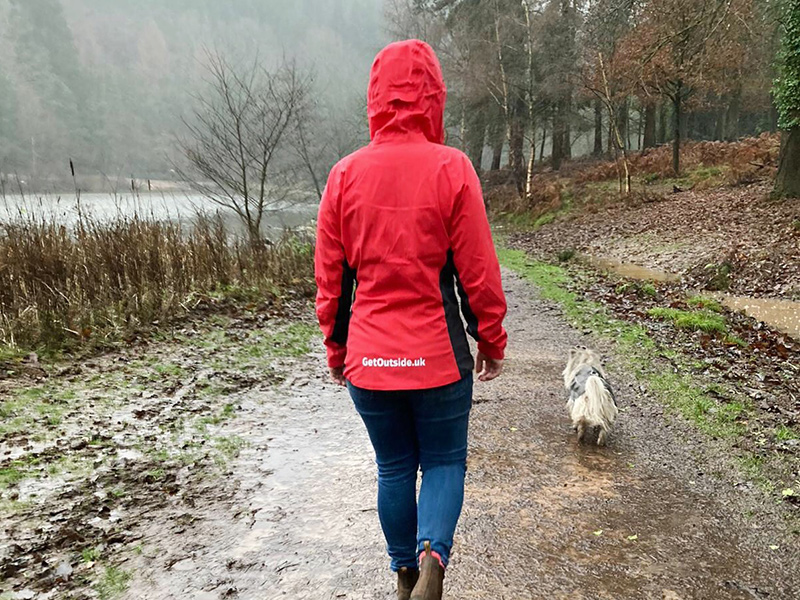 Whenever you feel angry, moody or stressed, take a deep breath, hold it for one or two seconds, then slowly exhale for about five seconds. Do this about 10 times and you will start to feel more relaxed. One of the best times to practice this is when walking outdoors, in the fresh air.

It's easier to balance your mood when you slow down and improve your breathing.
> BREATHING TECHNIQUES TO TRY
3. Connection
Connecting with people is a wonderful way to boost your bliss hormones. This can be via phone or zoom but try to make sure you actually chat, don't be tempted to just text and email, it's the connection you need.

To improve your mental and emotional fitness, focus your energy on people who are positive and engage in healthy habits.
Going out for a walk, one to one, with a close friend, smiling and saying hello to people when you are out and about, it can make such a difference to you, and also to them. After all, you may be the only person that talks to them for days.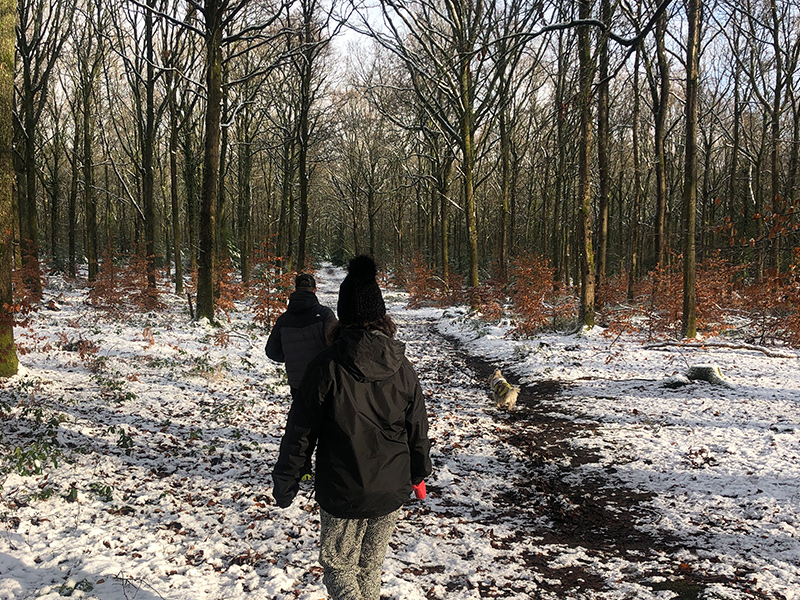 4. Sleep
Lack of sleep often leads to illness, which makes it that much harder to accomplish everything on your to-do list. To ensure that you have the energy you need to aim to get 7-9 hours of sleep each night.
This isn't always easy, but there are a few things which you can do to help...
5. Get your vitamin D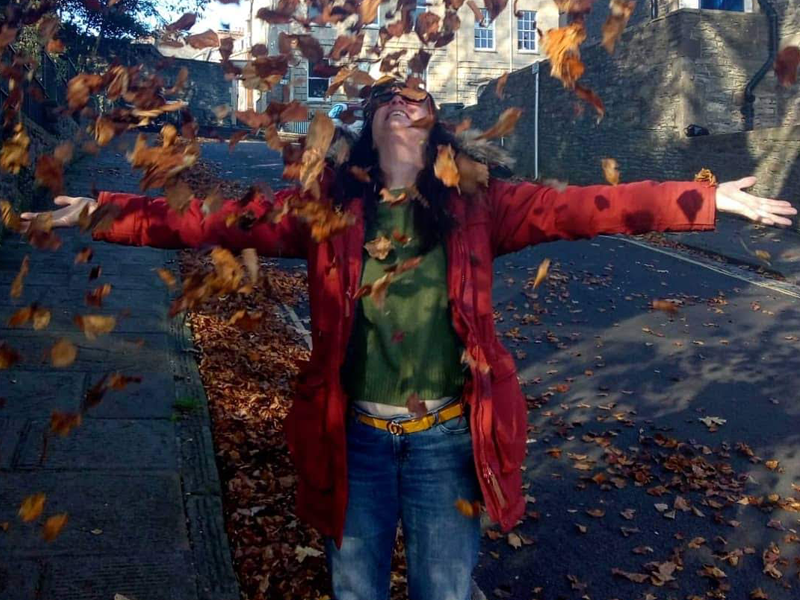 In the summer, we normally get the vitamin D we require from the sun and as little as 15 minutes a day is all we need. However, you may not be getting a sufficient amount of vitamin D during the winter because of decreased exposure to sunlight and the UV levels just aren't strong enough.
Try to extend your time outside to an hour, sit near windows and eat foods rich in Vitamin D such as oily fish, red meat, eggs, fortified cereals or consider taking a supplement (consult your Doctor first if you are on any medication).
6. Get creative
Creative activities, such as painting and photography, can be therapeutic as they can help you switch off from day to day pressures, turn negative thoughts or feelings into something positive.
"If you do enjoy creative activities, Crafternoon is Mind's national fundraiser, and is about getting together and holding an afternoon of creative fun," says Rachel Boyd from mental health charity Mind. This is a great thing to do online with friends, we have a regular group who meet to knit and chat and it's great, I can't even knit!
7. Eat Well
It's a good idea to avoid foods that cause a spike and then drop in blood sugar levels as this can alter your mood. Reducing processed foods like white rice and pasta, foods containing refined sugars, alcohol and caffeine may all help.

Protein and fibre also have a positive effect on balancing blood sugar levels. Ensuring you're not deficient in any minerals or vitamins will help you feel healthy, avoid picking up viruses and give you the energy you need during Winter.
So, take in lots of varied fruits and vegetables and healthy fats like those in oily fish.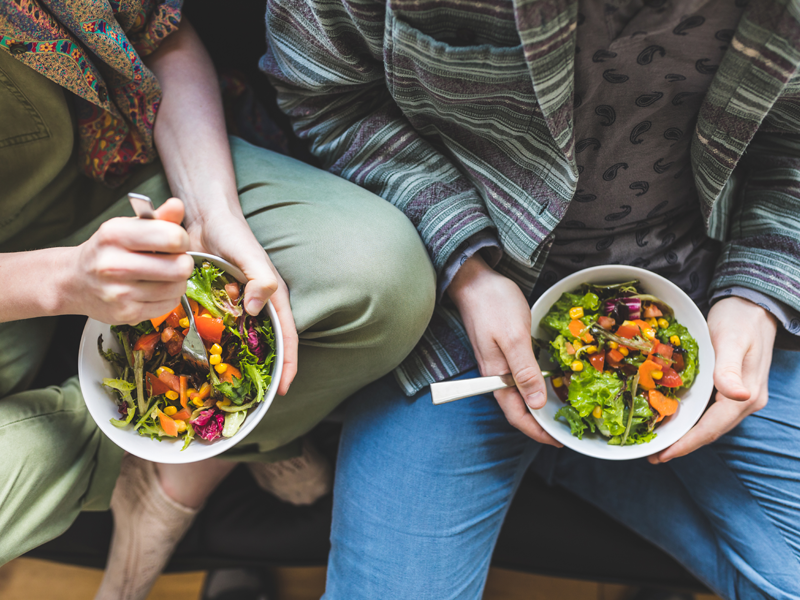 8. Yoga & Meditation
In the colder months it is a fantastic time to try a new form of exercise and one that is proven to help mental well-being is Yoga. Many studies have demonstrated the effectiveness of yoga in reducing stress, anxiety, and depression.
Yoga eases symptoms of anxiety and stress through direct benefits to both the body and mind.
On a physical level, yoga helps induce a relaxation response and reduce heart rate; on a psychological level, mindfulness promotes a focus on the present moment, guiding thoughts away from anxiety or worry about future events.
> GET ZEN
9. Alternate Light Source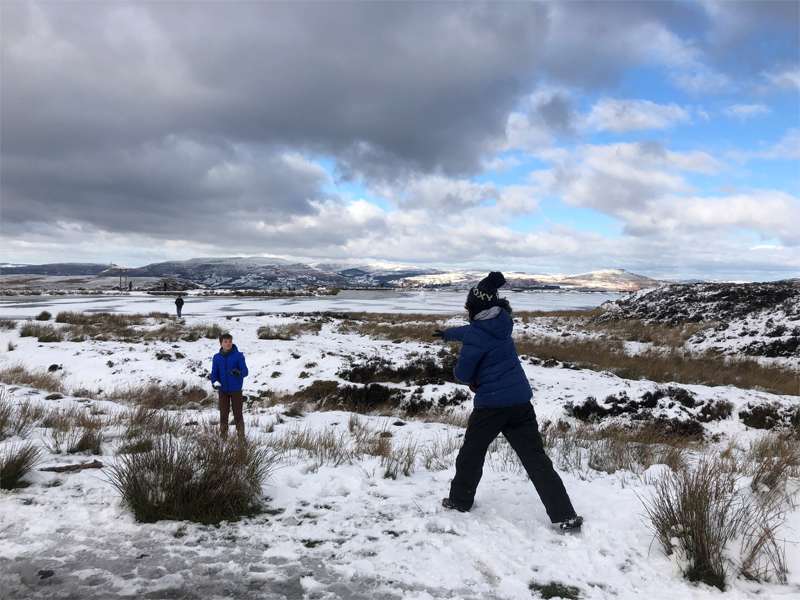 Daily exposure to appropriate levels (even just 10 to 30 minutes a day) of direct sunlight can boost vitamin D3 levels, which can help improve your mood.
If you have a hard time getting enough natural light during the winter, consider buying a vitamin D lamp for your home or work desk. Though many artificial light boxes claim to do the job, make sure to purchase one that's as close as possible to the natural sunlight spectrum and proven to increase vitamin D levels.
> WHAT IS SEASONAL AFFECTIVE DISORDER?
> HOW TO COMBAT IT
---
Jo Tyler
Related Articles
Most recent articles by Jo Tyler
Most recent articles in HIKING
---