This 9KM by 9AM walk features a 3.5 mile stretch of the Stour Valley Walk between Chartham and Canterbury.
The Walk
The walk starts in Chartham. I parked my car near the church in the village centre and headed off towards the Cathedral City of Canterbury.
The Stour Valley Walk is a recreational walking route that follows the River Stour, through the Low Weald and Kent Downs, from its source at Lenham to its estuary at Pegwell Bay.
The walk passes through some of Kent's finest landscapes, most important nature sites and most historic, unspoilt villages. The walk is signed with the logo of a heron, a bird occasionally seen in the area.
The 51.5 miles (82.9 km) route is of interest for its landscape and history, and for its archaeological, historical and architectural features.
The walk passes through a varied landscape of downland, woodland, orchards, hop gardens and farmland; lakes, dykes and marshland; unspoilt villages and hamlets, and historic towns.
The walk between takes you through Thanington Lakes and Hambrook Marshes. There is an abundance of wildlife en route, amazing landscapes and the majestic City of Canterbury.
Total elevation of the walk is 42.9 metres along a gravel path.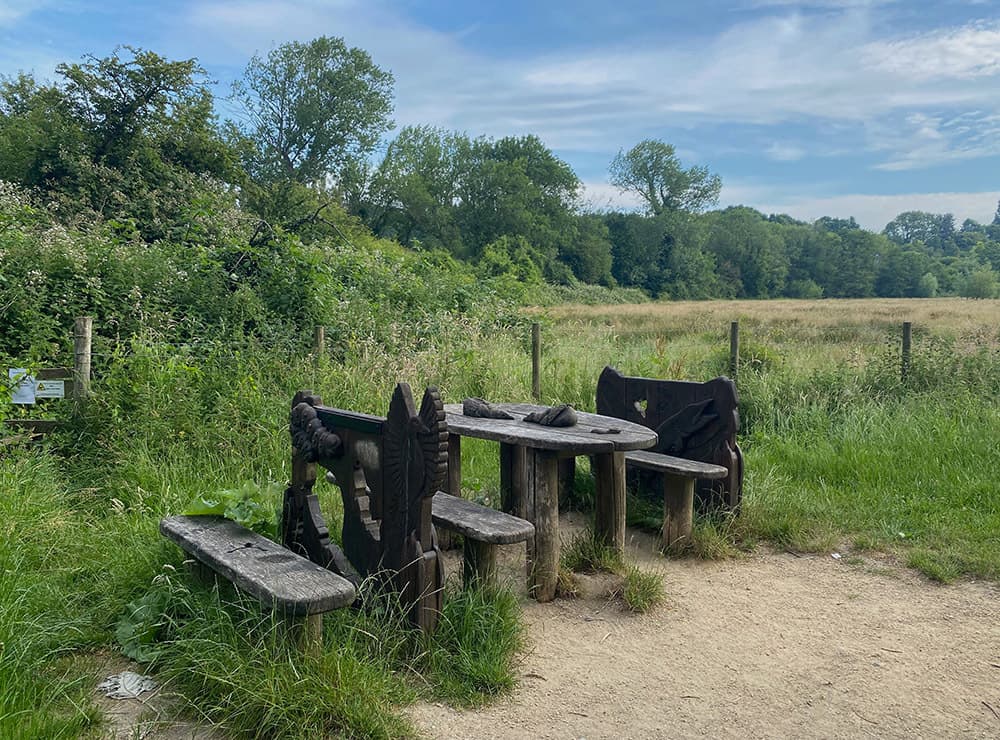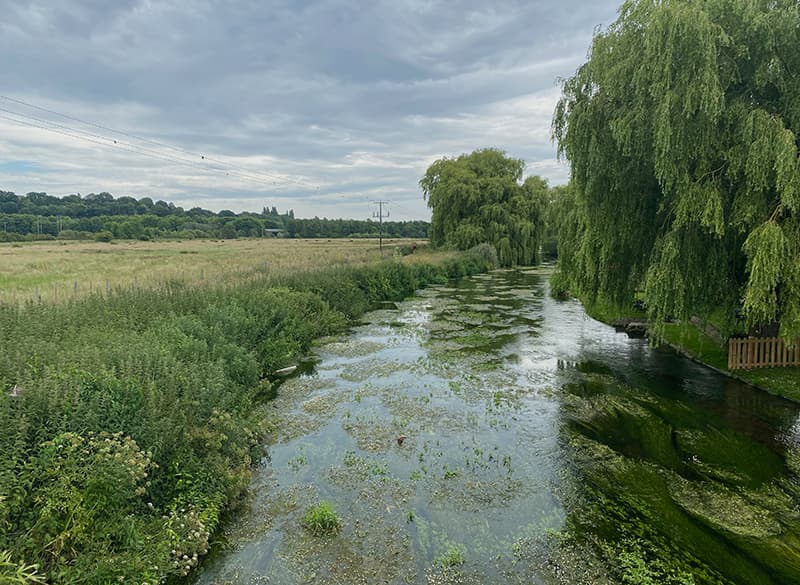 Parking
There is plenty of parking in Charing village
What 3 Words ///perused.fetch.clipboard
Map of Route
Map My Ride Map attached showing route and elevation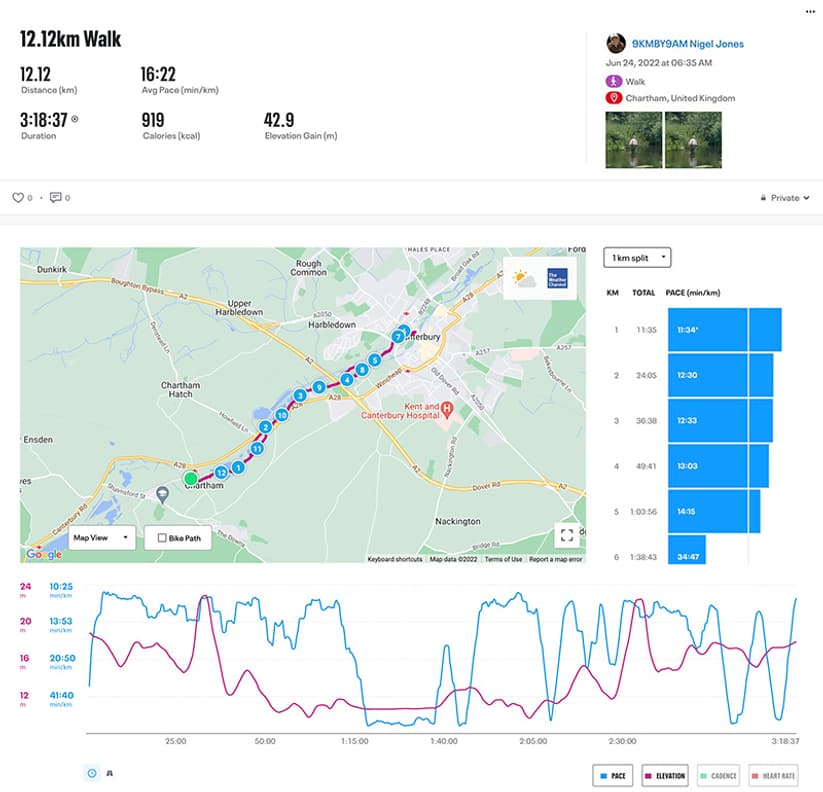 ---

About the Author - Nigel Jones - 9kmby9am
9KM BY 9AM is the alcohol-free living, health & wellness channel founded by author and self development & habit change coach Nigel Jones.
Our mission is to help people change their story, change their life, flourish and find the happiness they seek.
Nigel is the author "WALKING BACK TO HAPPINESS - THE SECRET TO ALCOHOL-FREE LIVING & WELL-BEING", to be published in July 2022.
9KM BY 9AM features the 9KM BY 9AM CHALLENGE and is available on Facebook, Instagram, TikTok and YouTube.
The channel includes daily walks and thoughts and is open to anyone who wants to challenge themselves.
Nigel walks 9KM before 9 o'clock every day and over the first 12 months has walked 3,420kms before breakfast! That's the equivalent of 81 marathons!
COACHING
Nigel offers bespoke sessions developed around your specific needs. Including:
- Walking Back To Happiness – Walking & Forest Bathing (Shinrin Yoku)
- Goal Setting, Value & Belief Identification, Finding Your Purpose, Habit Change
www.9kmby9am.com/coaching


BOOK
www.9kmby9am.com/books


LINKS
Web
https://www.9kmby9am.com
Facebook
https://www.facebook.com/9KMBY...
Instagram
https://www.instagram.com/9kmb...