This 9KM by 9AM walk features the country lanes and footpaths around Lenham and the secluded Stedehill Wood about 3.5km to the north.
The Walk
The walk starts in Lenham, a market village in Kent, situated on the southern edge of the North Downs, 9 miles (14 km) east of Maidstone. The picturesque square in the village has two public houses, a couple of restaurants, and a tea-room.
The village is at the main source of the Great Stour and the Stour Valley Walk starts here, heading to Ashford and on to Canterbury and the English Channel near Sandwich. It is also the source of the River Len, which flows in a westerly direction to join the River Medway at Maidstone.
I walked northwards across the A20 and towards the Pilgrims' Way and Stedehill Wood. The climb to Stedehill is via Flint Lane and offers magnificent views over Lenham.
This is a beautiful part of the Kent countryside, lost in time. I returned via the Pilgrims' Way and the fields to the village centre.
Total elevation of the walk is 100 metres with a mixture of roads and country paths.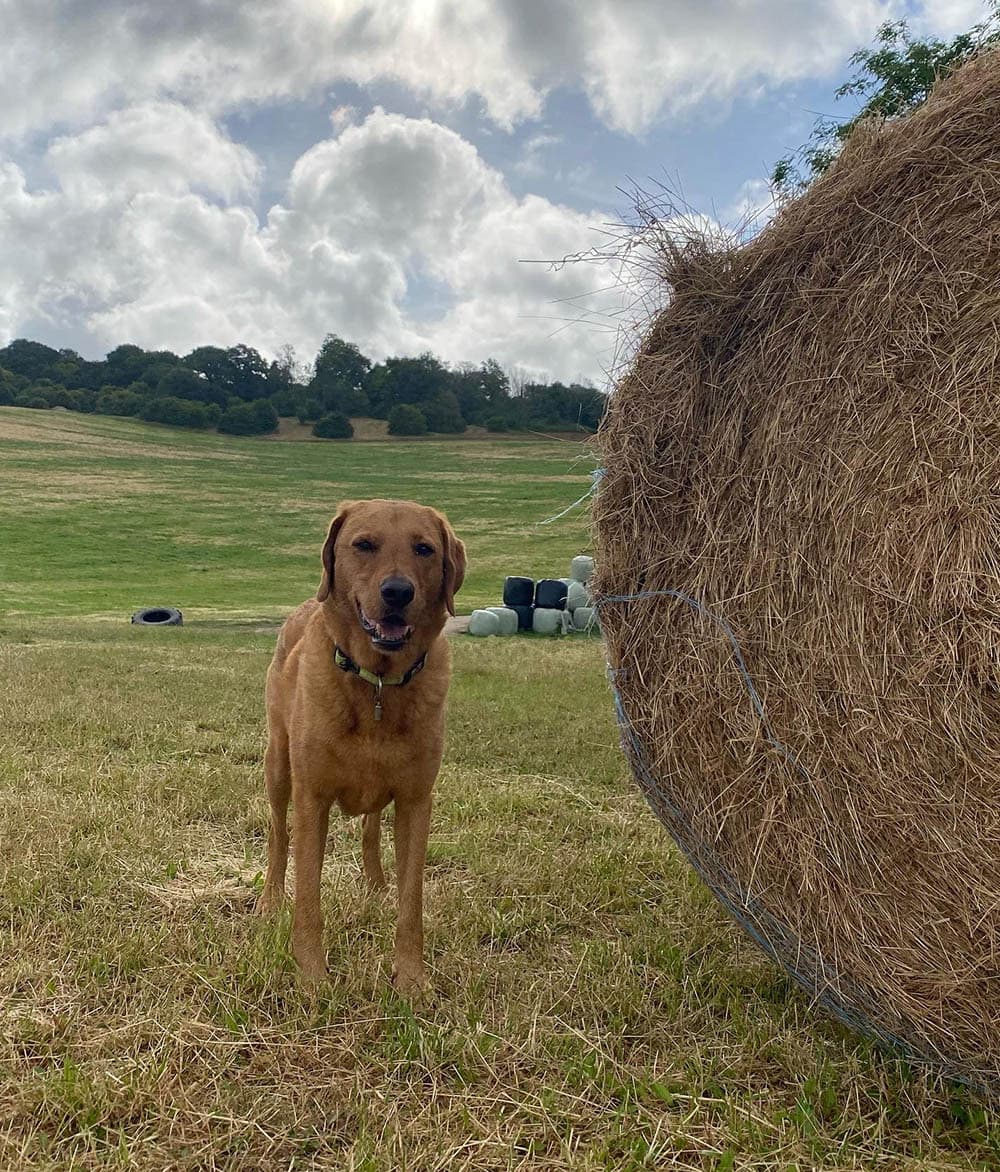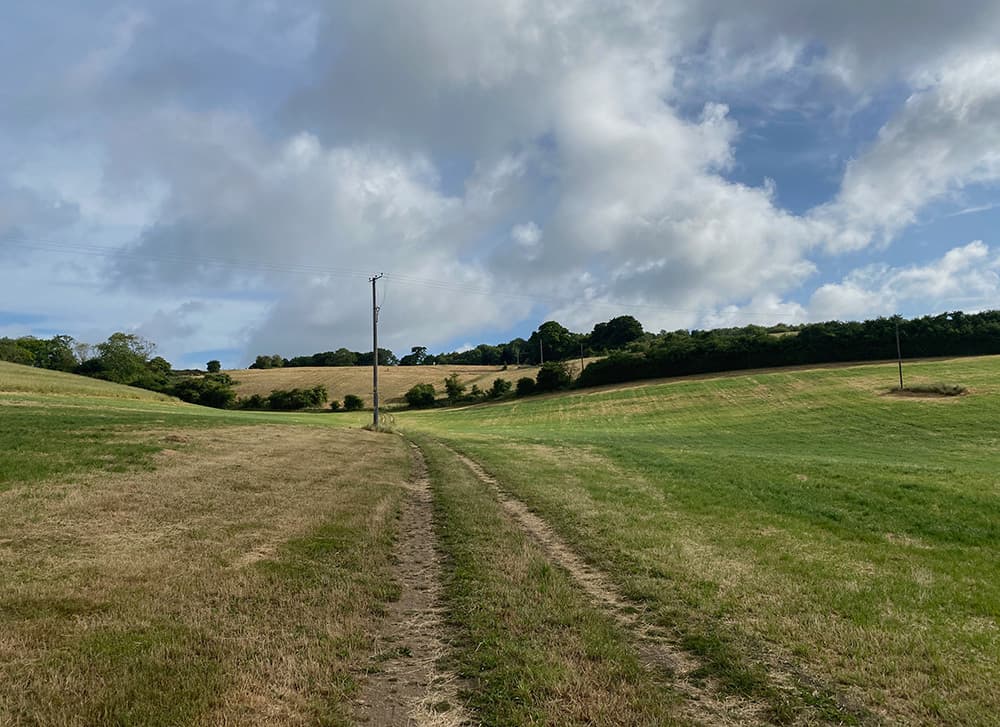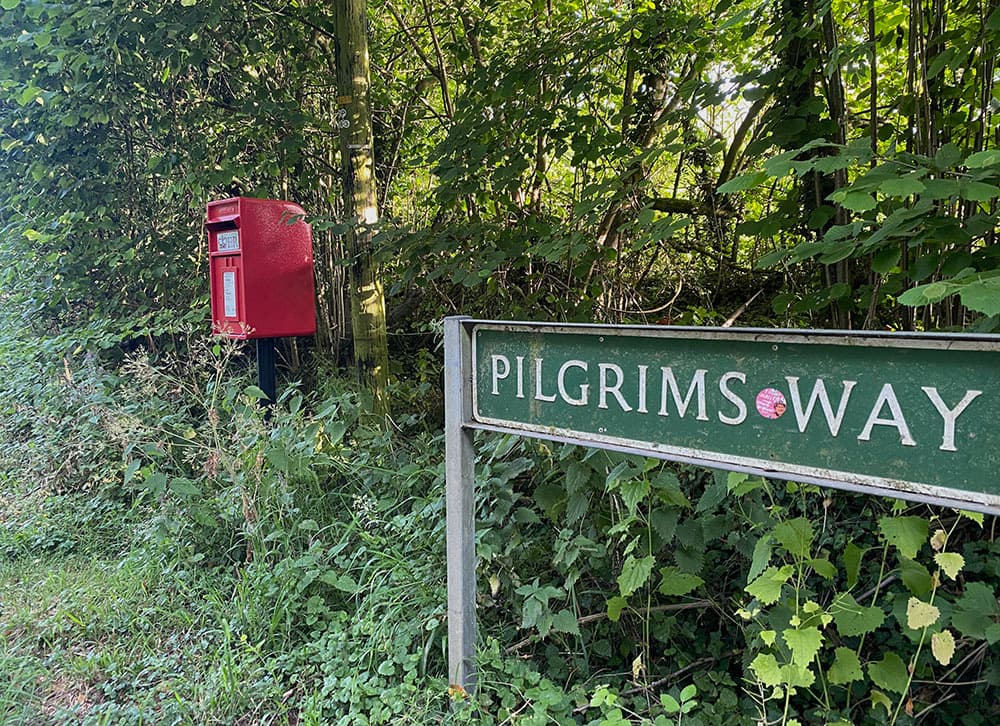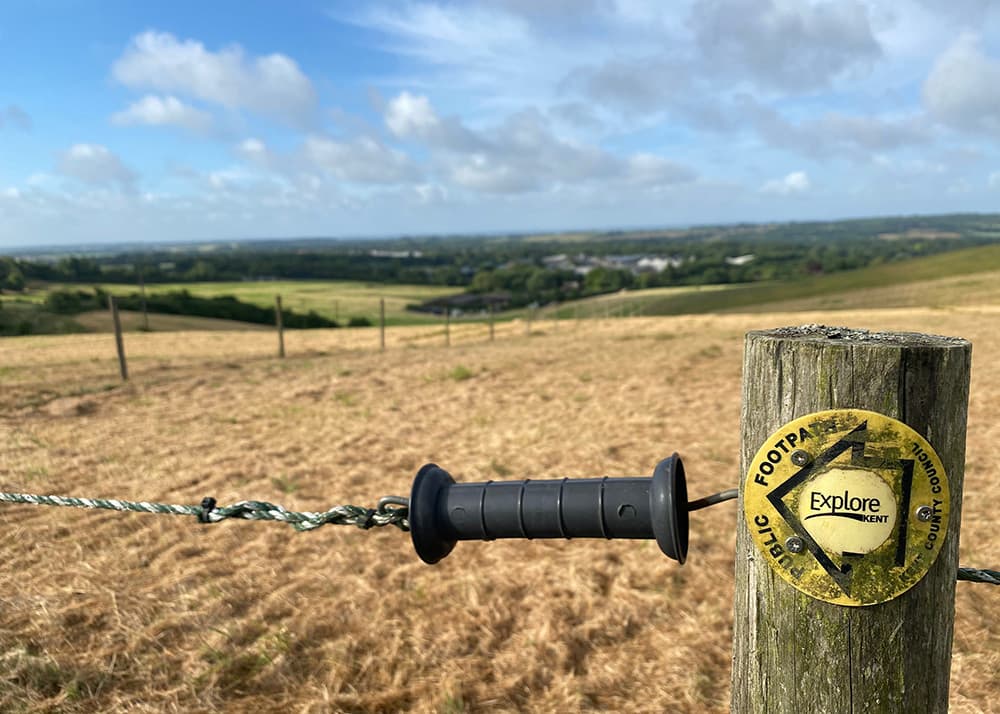 Distance & Duration
The walk is 9.59km and took approximately three hours.
Parking
There is plenty of parking in Lenham village.
What 3 Words for the location ///horns.deny.offering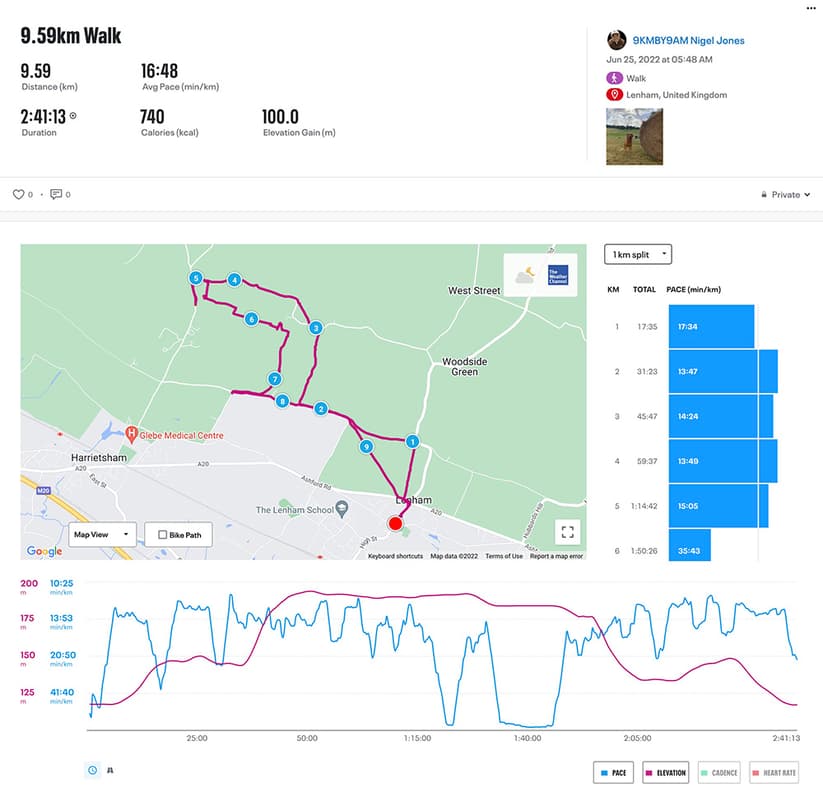 Map of route
MapMyRide of the route is shown below detailing the route and elevation. 
---

About the Author - Nigel Jones - 9kmby9am
9KM BY 9AM is the alcohol-free living, health & wellness channel founded by author and self development & habit change coach Nigel Jones.
Our mission is to help people change their story, change their life, flourish and find the happiness they seek.
Nigel is the author "WALKING BACK TO HAPPINESS - THE SECRET TO ALCOHOL-FREE LIVING & WELL-BEING", to be published in July 2022.
9KM BY 9AM features the 9KM BY 9AM CHALLENGE and is available on Facebook, Instagram, TikTok and YouTube.
The channel includes daily walks and thoughts and is open to anyone who wants to challenge themselves.
Nigel walks 9KM before 9 o'clock every day and over the first 12 months has walked 3,420kms before breakfast! That's the equivalent of 81 marathons!
COACHING
Nigel offers bespoke sessions developed around your specific needs. Including:
- Walking Back To Happiness – Walking & Forest Bathing (Shinrin Yoku)
- Goal Setting, Value & Belief Identification, Finding Your Purpose, Habit Change
www.9kmby9am.com/coaching

BOOK
www.9kmby9am.com/books

LINKS
Web https://www.9kmby9am.com
Facebook https://www.facebook.com/9KMBY...
Instagram https://www.instagram.com/9kmb...