This walk features the quaint Kent village of Harrietsham situated on the North Downs, 7 miles (10 km) east of Maidstone; the Pilgrim's Way; and the Kent countryside.
The Pilgrim's Way, Kent
The Pilgrim's Way is a walking path that runs through the Kent countryside in England. It is believed to be the route that medieval pilgrims took on their way to the shrine of Thomas Becket in Canterbury. Today, the Pilgrim's Way is a popular walking route for both locals and visitors alike. The path meanders through picturesque villages and countryside, offering stunning views along the way. Whether you're looking for a leisurely walk or a challenging hike, the Pilgrim's Way is sure to provide an enjoyable experience. So why not get out and explore this historic walking route for yourself?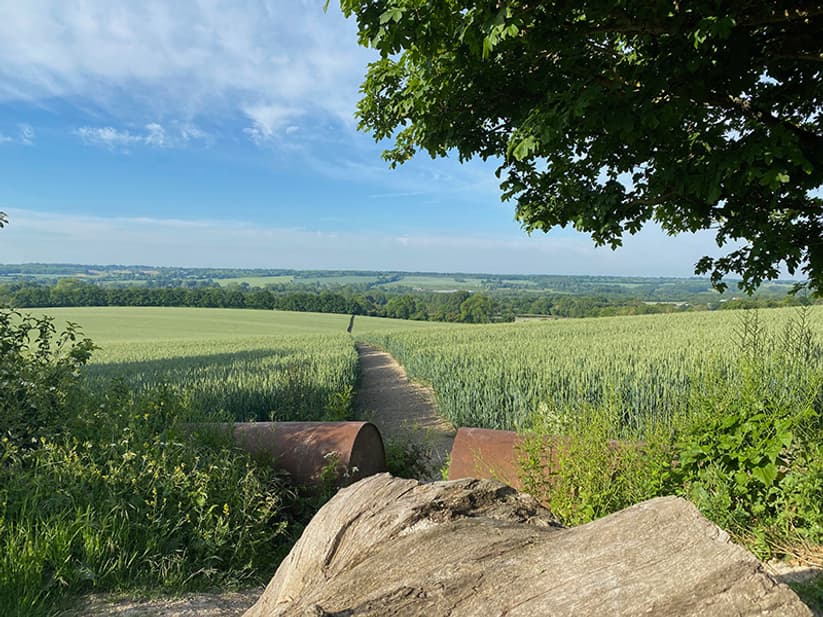 The Walk
Starting in Harrietsham village, near the A20 and village shop, I headed along the footpaths and over fields up to the Pilgrim's Way - and wow was it worth it, with breath-taking views of Kent.
I walked towards Hollingbourne along the Pilgrim's Way and then doubled back, following the footpath back to Harrietsham, which passes through the train station.
The walk offers magnificent views of Kent, with its rolling hills, tree lined landscapes and expansive fields.
The village of Harrietsham contains a number of listed buildings, the most important of which architecturally are The Old House in East Street and the Saxon Church of St John the Baptist, which are both listed Grade I.
Total elevation of the walk is 103 metres with a mixture of roads and country paths.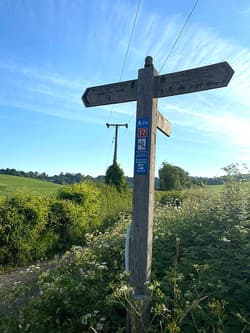 Nigel's Gone Walking Score

Nigel ranks this walk a score 9 out of 10!
Duration & Distance
2 hours 33 minutes - distance 9.45km
Parking
There is plenty of parking in Harrietsham. I parked on West Street, just off the A20.

What3words location we used is - ///youthful.dream.lawfully

Map of Route
Below you'll find a mapmyride image of the route including elevation.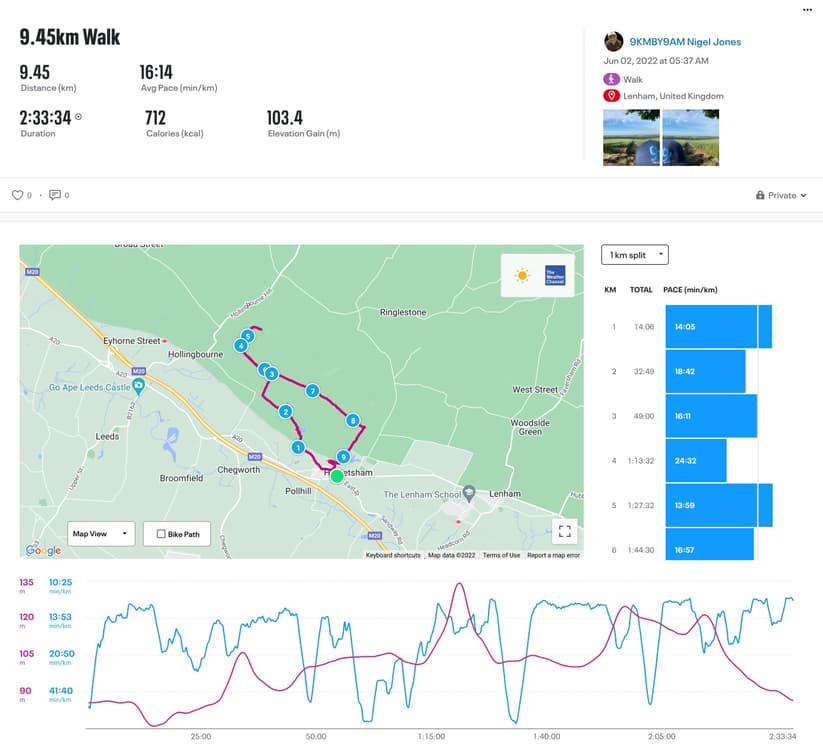 About our contributor Nigel Jones of 9km by 9am
Nigel is the founder of 9KM BY 9AM and walks 9KM before 9 o'clock every day.
9KM BY 9AM is a health & wellness channel featuring the 9KM BY 9AM CHALLENGE and is available on Facebook, Instagram, TikTok and YouTube.
The channel features daily walks and thoughts and is open to anyone who wants to challenge themselves.
Over the first 12 months Nigel walked 3,420kms before breakfast! That's the equivalent of 81 marathons!
Nigel says, 'The walks are a great time to think, plan your day and also meditate. It's not just about walking it's about the ideas, the thoughts, the creativity time. Out walking early in the morning is a great time to learn new things through listening to podcasts and audio books and reflect.'