Camping or being outside and active can be a lot of hard work. To take some weight off your shoulders, we've rounded up our top 5 tips for making outdoor cooking easy and straightforward! Read on to find out more about how you too could have an alfresco meal with ease this summertime.
Choose your campsite carefully

If you're going to be spending some time in the great outdoors, it makes sense to set up your home away from home somewhere that's nice and quiet to enjoy al fresco dining properly. Choose a site where there aren't too many other campers around or isn't right next to a bridleway! The last thing you want is a load of walkers all flocking towards your delicious campfire aromas! If you really want to get away from the crowds, finding a peaceful wild camping spot for your trip, so you can really enjoy all that nature has to offer.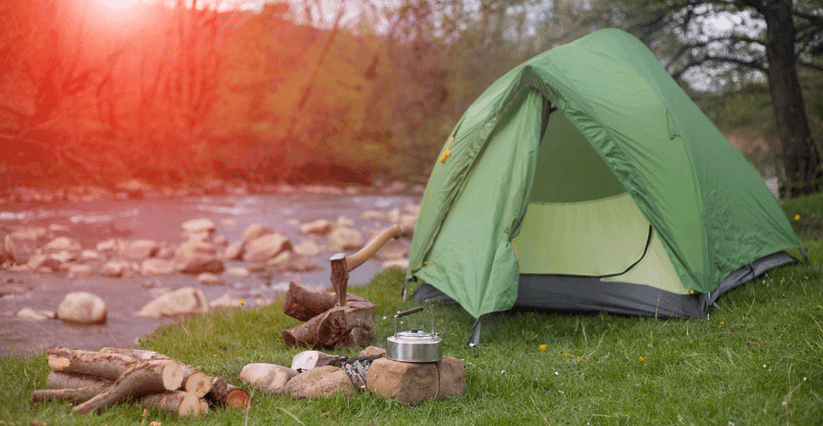 The Right Equipment for Eating Outdoors
The second tip is to use proper equipment for cooking outdoors. This might sound like an obvious one, but there's a big difference between your indoor kitchen and an outdoor one! You'll need to account for the wind, rain, and sun when cooking alfresco, so make sure you have a good camping stove that can be protected from the elements. It's also worth investing in some quality pots and pans that can be used on an open fire or that heat quickly on a small hob. You also know with quality equipment, it will last longer, so if you're planning on eating out more in the great outdoors, buy the best kit that you can offer.
Keep your camping food fresh

Third on the list is all about your food. Maybe you've pre-made something at home and you just need to heat up (a great time saving tip, especially if you have hungry family!). Otherwise, you'll probably be making meals from a cooler box (or quick meals that you need to "just add water" to heat up, so try and pack ingredients in as airtight a container as possible. This can be tricky if you're using lots of different ingredients for your dinner, but try not to leave anything out for too long and use it straight away! It's always a good idea to have some ice or an ice box in your cooler box, especially if you're out in the wild for a few days. Tin foil is always a helpful supply to have in your own kitchen outdoors. 
There's lots of incredible cooler boxes out there now that really do help keep your stores fresh that bit longer. Check out Utoka's range here or read our Utoka Cooler review of the Utoka 45ltr camping cooler here.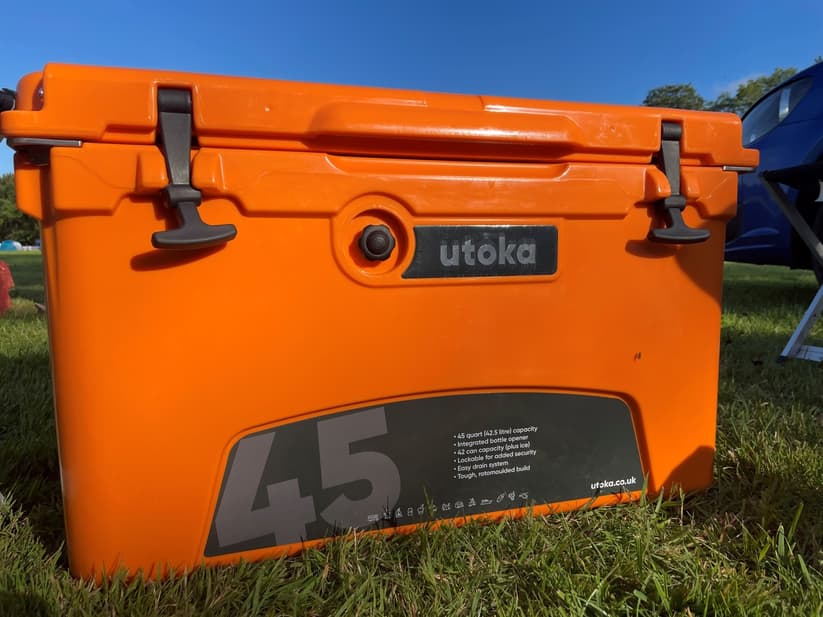 Make sure you have enough fuel for your campfire
It might be a little embarrassing as you're half way through cooking your meal for friends and the gas runs out... Unless you're on a well stocked campsite, it's unlikely you'll be able to get new supplies that night too! So make sure you have the right gas for your camping stove so you can use it on repeat (no thanks to throw away stoves!). Or if you're cooking over an open fire, ensure you've got enough wood ready to keep your post stewing.
Finally, plan ahead to enjoy dining alfresco
One of the main reasons cooking at home is so simple is because you're able to plan your meals, buy all of the ingredients and cook in batches. This can be tricky when camping away from civilisation for a few days, but it's certainly not impossible! Prep some recipes before you go that just require boiling water or heating up , or even better, prepare your food at home to save some time. This is a great idea for any camping trip, especially if you're going on an adventure with kids and you want to make sure they don't get bored! If you're looking for a little treat after your main meal is over... a simple s'mores recipe is a winner every single time.
If you're set on the outdoor life this summertime, be sure to follow these tips for a brilliant alfresco experience!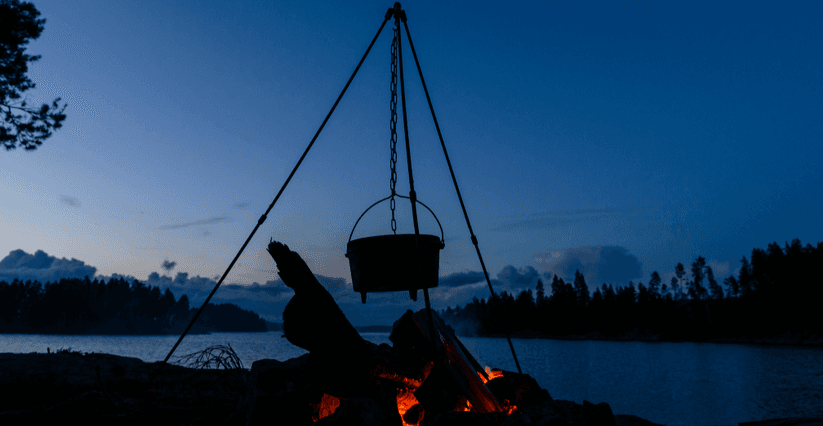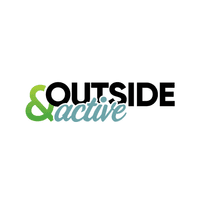 Outside & Active is the home for those who love the outdoors. Our mission is to inspire, inform and educate people about being active outdoors in a fun, safe and sustainable way. We provide inspiration, kit, tech and advice on adventure, camping, climbing, cycling, hiking, running water and winter.