In recent years the ski industry has seen an uptake in innovative ideas, ranging from the pointless to the 'how did I ski without this'. In particular, there has been an active shift towards being more sustainable and also integrating tech to make the snow experience more enjoyable. Sometimes it's hard to weed out the good ones, so we've done it for you.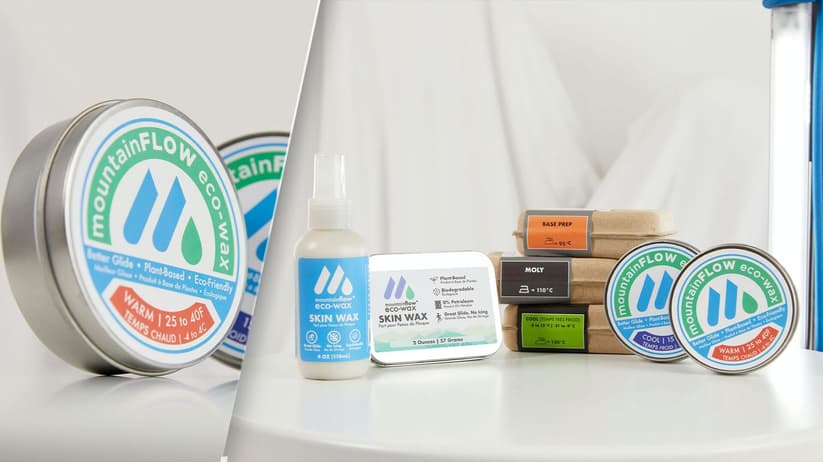 Ski wax has long been a hot topic. There is a complex science behind it all that narrows waxes into two categories: Fluorinated wax and Hydrocarbon wax are both are petroleum based and so are by-products of the oil refining process. Fluorinated wax used at the highest echelons of racing contains 'per and poly-fluoroalkyl substances' (PFAS) which are water repellent chemicals that increase glide by decreasing friction. PFAS are a chemical that breaks down very slowly, so is great for going fast but not great for the environment. Those chemicals get left on the snow and build up over time, when spring arrives those chemicals run into our water sources, becoming a risk to nature, animals and even humans.
Hydrocarbon waxes are used more widely among the general ski community and don't contain PFAS chemicals, making them slower in performance but better (although not perfect) for the environment.
FIS has recently put a ban on Fluorinated waxes, which has been met with relief from many a ski workshop technician, thankful to not be inhaling chemicals anymore. It's a huge step into forcing brands to look for alternative ways to keep people gliding.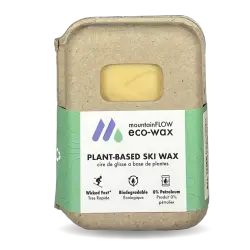 Step forward plant based waxes. There have been many sustainable attempts at waxes over the years, but many were too expensive or just didn't perform well enough. Lately, however, plant based brands have been making waves and in particular, a brand called Mountain Flow who are shaking up the old ski wax 'firm'. Their waxes are made from plant based materials and are a USDA certified bio-based product…which is responsible for displacing 300 million gallons of petroleum per year in the US alone.
There's no greenwashing here either, with the packaging being 100% biodegradable. They back it up with some heavy-hitting pro skiers including one of the world's top slalom racers…….which shows how far this little start-up has come. As a ski tech for the past 14 years, and testing many wax brands, I can safely say that my lungs and snowboard are beyond happy with this product.
---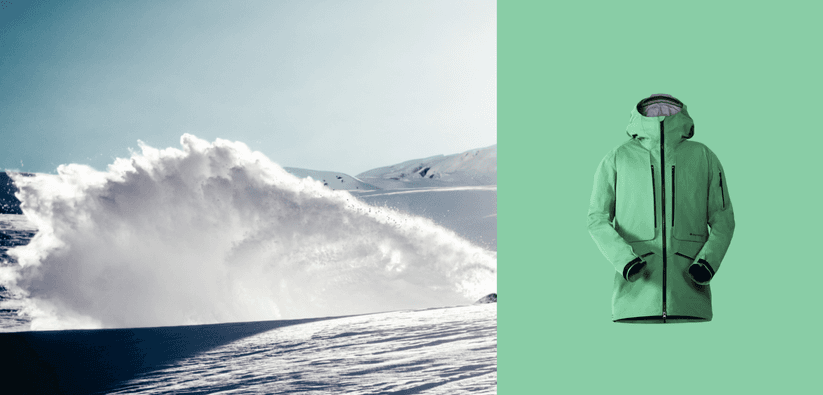 Continuing along the sustainability theme, a major contributor to damaging the environment thanks to low-budget or low-quality product is ski outerwear. Many brands are now making steps towards outerwear that is recycled or manufactured in environmentally conscious ways, but brands need to be clearer on how the things we buy are made in order for us to make conscious choices.
Step up Openwear, a small start up from Holland (famous for its mountains) whose ethos is to be totally 'open' about how their clothing is manufactured. Their mantra is that sustainability is achieved by making clothing that is built to last and stands against fast fashion, which they plan to achieve by not changing their colourways every year and by producing only one line of jackets and pants.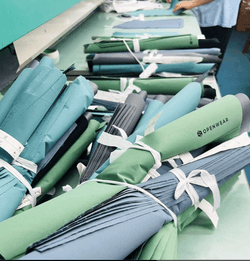 The clothing is made up of 58% Bio- PET and 42% polyester, making the outerwear 100% recyclable and totally solvent-free. They are designed with the free rider in mind with a longer and looser fit that makes for a very stylish and comfortable feel with subtle pastel colourways. Finally, they are a direct to customer brand, so all that tech remains affordable in a time when sustainability comes with a high price tag.
---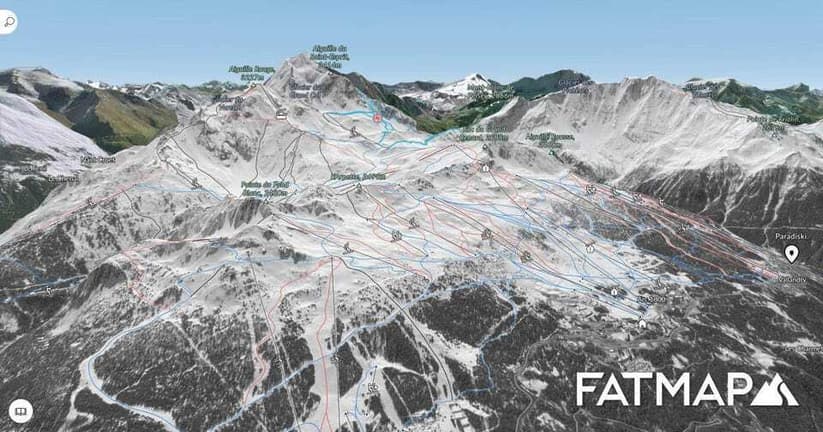 The days of fumbling around with a beer soaked paper piste map are over, here's where tech and skiing combine to solve an issue and make life easier. FATMAP are a 3D mapping service right on your phone or computer. These tech geniuses have spent years documenting ski resorts around the world, mapping pistes, routes, cafes and bars by getting locals to provide insight and knowledge so there's no more accidentally throwing yourself down a mogul run with bumps the size of cars. 
The platform has been rolled out into desktop format too, so those map geeks out there can sit down with a brew and drool over incredibly detailed mountains and plan where you will go the next day.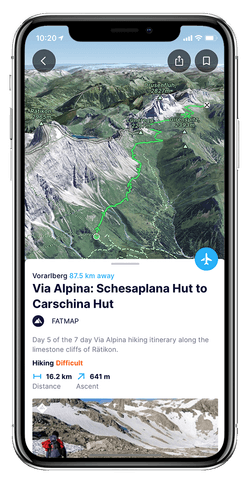 FATMAP comes into its own for those who like to put the skins on and get away from the resort. Off piste routes have been meticulously mapped out to whet the taste buds, with detailed information from locals. Remember that it's only an aid and by no means makes going off piste safe. Always have a beacon, shovel and probe and know how to use them, an avalanche safety course is also a must.
To give it a try, head over to THIS link for a free 14-day trial
---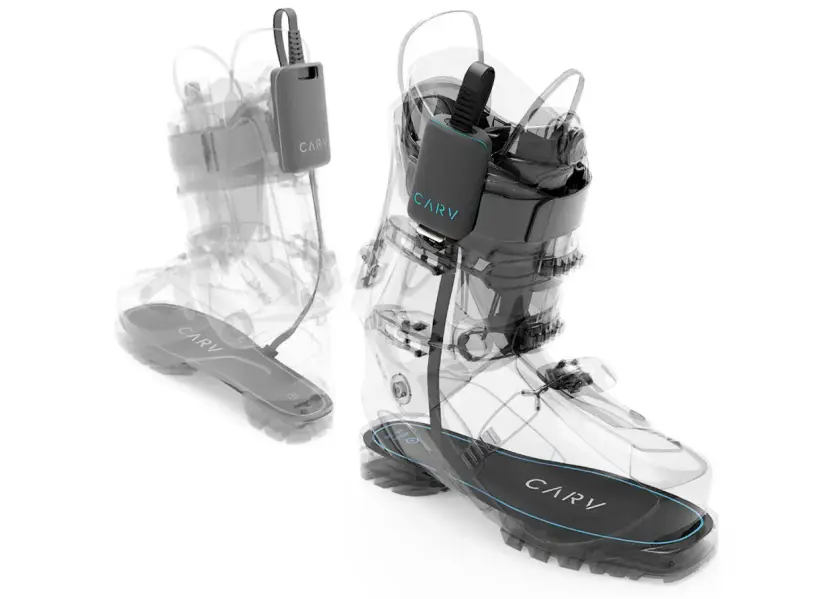 The tech takeover continues with Carv, an incredible piece of kit that can help you with your ski technique, especially those who enjoy getting low to the snow and testing out their edge angle. The best part? Its all done through an insert that you slip under your footbed which has 36 sensors all judging your technique and feeding metrics back to an app. This clever bit of kit will tell you where your balance is over your skis, what angle you're reaching in a turn and where most of the pressure is going.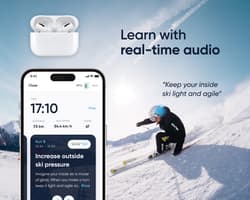 Those who like geeking out on metrics will be drooling at this, but it's also for those who want to improve their skiing technique. Carv has partnered with ski racing legend Ted Ligerty as your own digital coach. So with a fizzed up American shouting in your ear, you'll be lining up at the race gate before you know it.
---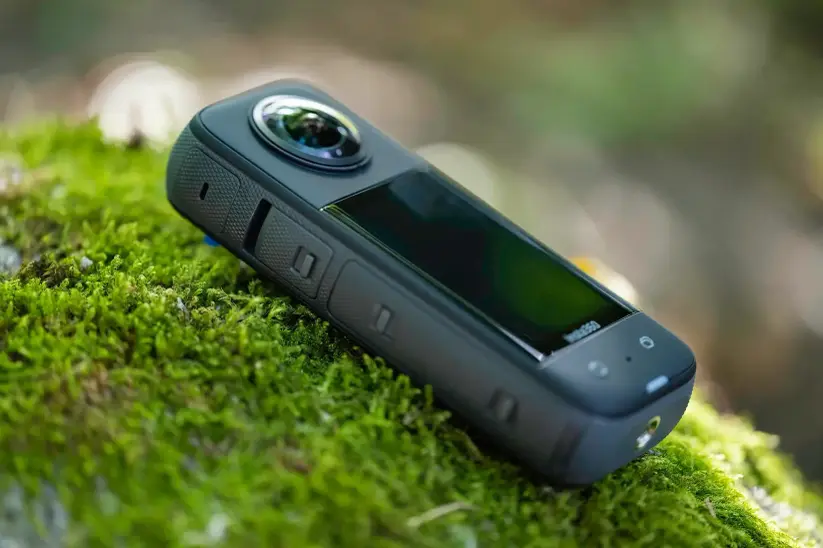 When it comes to recording your trips to the snow, things have moved pretty fast since the inception of the 'action sports digital camera' in 2006. Fast forward to now and there is a huge choice available to adrenaline junkies. From wannabe pro's looking to make that 'sponsor me' video to the family Dad who spends most of the holiday accidentally filming his own face (you know who you are), these small cameras have a massive range of uses.
The Insta360 definitely steals the show thanks to its clear screen, easy user interface, 4k film capabilities and a 1/2 inch sensor pushing out 72mp photos. The beauty of 360 cameras is that your pesky selfie stick won't be shown, and you can really channel your inner Spielberg and get creative with your angles.