Every now and then we just seem to click with certain experiences that consume us, and we then fight tooth and nail to hold onto or stay a part of whatever feeling that situation conjured up.

---
---
For myself, it was a trip to Africa that started a love affair with travel and with mountains, this quickly progressed into 'Mum and Dad, I'm just taking a gap year before university to do a winter season in the Alps'. That was 15 years ago, and although it's been a struggle at times, there's never really been a point where I doubted why I made that decision. As I look back I realise I always felt a little on the outside and found it tough fitting into guidelines or paths that others told me I should be taking, I always felt there was something else out there for me.
It's understandable why people question anything that they are unfamiliar with and being from the UK it's sometimes tough to show people that there are other ways to make a life than the normal 9-5….whatever normal is.
A lot of that is down to situational and locational factors, there's a reason why inner London kids aren't as represented in the mountain communities, they aren't as exposed to it as someone from Kendal or Scotland. For example, the job which allowed me to travel the world is repairing skis, which to someone not exposed to the ski world would be forgiven if they didn't even know that was a real job.
My journey has been made up of many mistakes, trial and error and having an understanding family, but I can now safely say, at 35 years old I'm finally getting somewhere (parents out there, close your eyes)
The UK is blessed with an incredible mountain and adventure culture steeped in a history of global exploration. We might lack the lofty heights of the Alps but we make up for it with a hardy attitude that's been forged by wet weather, howling winds and lacklustre conditions balanced out by a spirit to just 'go anyway'.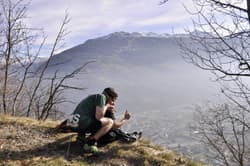 It now takes a little bit more effort for us to immerse into the snow sports culture than other nations purely down to geographical and political stumbling blocks.
Whilst the people that claim to know what's best may have put an end (hopefully temporarily) for young Brits to live amongst different cultures with ease, there are still ways to go and experience the uniqueness that is the mountain community and their weird and wonderful ways.
There's a cliche saying that travel broadens the mind. The annoying thing about cliche sayings is that most of the time they are true, but there's more to this one. Maybe your grandparents spent their holidays climbing in the lake district or exploring the wilds of Scotland, or maybe you enjoyed the apres ski scene on holiday in the Alps and now that office job doesn't feel the same. However it comes, If you have picked up a thirst to explore mountains come rain, wind, snow and sun, then id be bold enough to say your mind is not only going to broaden, it's going to damn near explode by what immersing in mountain communities will do for you.
Anyone in their 20's who has the slightest interest in mountains should go and get every visa that is available to you. New Zealand and Canada have some of natures wildest natural playgrounds and both are a just visa application away. We can either sit and moan at why people thought it was a good idea to take opportunities away from young Brits, or we can stick the proverbial middle finger up at these people and encourage younger generations to experience life in more open cultures further afield where young people can flourish whilst forging a rewarding path into the mountain sports industry.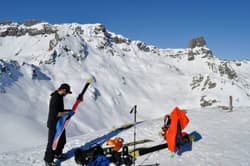 My snow sports journey started washing pots in a hotel in the Alps and has had as many twists and turns as the roads that snake the Alps themselves. Those winter seasons were my introduction to mountain life and were the most fun of my life. Lifelong friends and squeezing the most out of every single day was something I will never forget.  However, it was learning to be a professional ski tuner was the breakthrough and enabled me to work around the world and this was a stepping stone that lead to becoming a sponsored snowboarder, writer, photographer and brand rep amongst other things. All of these roles don't share one particular skill set but they started from the same passion for snowboarding and from that came the desire and purpose to do whatever it takes to live that life.
Ultimately, people want to feel part of a community and share a common interest, it's in our nature. When I look back at my travels and the places I've lived, it's always the people I encountered and the connections formed with them that stick in my mind.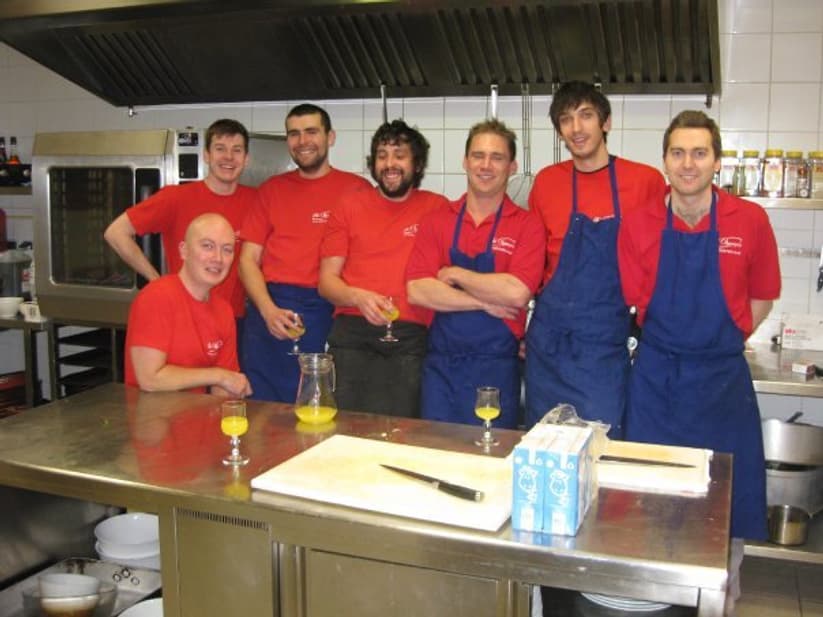 You'll be surprised to know that many 'ski bums' go on to have successful lives, one of which is the UK's own, and self-proclaimed 'average snowboarder' Jonathan Weaver. Jonathan was part of the snowboarding boom in the UK that bred the likes of Jono Verity, Tim Warwood and Ed Leigh. He's the epitome of using snow sports as a platform for life, going from sponsored snowboarder with Forum to working for the brand and eventually on to marketing manager for Nike Football in the US and now an integral part of the Db brand. His book 'The Anti-blueprint' is all about this exact subject, those of us who took the path less travelled and made life work on our own terms.
I caught up with Jon to get his take on how he feels about snow sports shaping his life.
"I was reflecting on my career path recently whilst talking with my son and one of the things that he was most intrigued by was the countries in which I've lived. The UK, France, Finland, Norway, Austria, US, and Portugal. Along the way, I married a German girl and speak French, German and currently trying to learn Portuguese. None of these languages would get me a GCSE in terms of their quality but they all have gained me good relationships around the world"
Jon shares a similar attitude as many who have gone down a different path.
"Travel can do so much for you, I would say possibly more than any education can do. It encourages empathy for other people and where they might be coming from, it encourages understanding and best of all curiosity. Unfortunately, the world in which we now live has seen more walls and barriers built in the last 10 years than we tore down in the previous 40 or 50. But this shouldn't be a closed door for youngsters who aren't sure what to do with life, get out and experience as much of it as you can"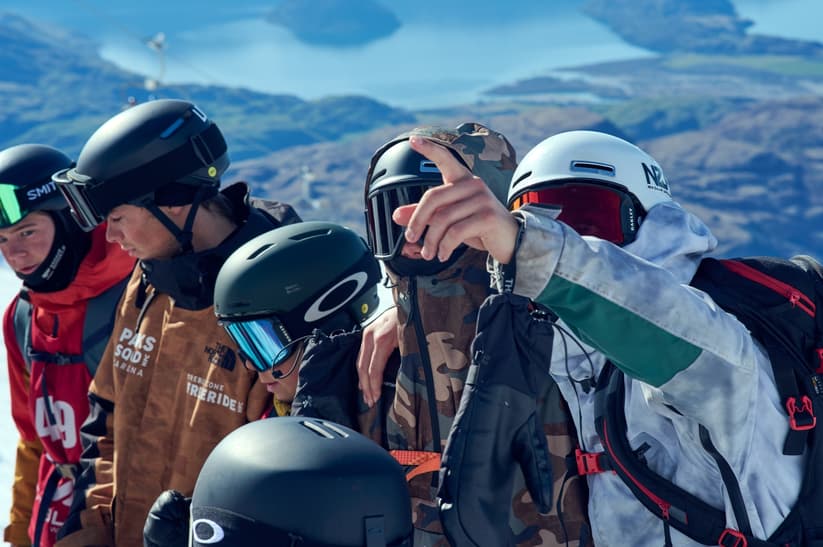 Jonathan is a classic example of someone show been there and made the t-shirt and is just one of an endless line of people who have bucked the norm and taken a less formulaic path. Yeah, we may have just winged it or just been in the right place but by having that attitude and riding the ebbs and flows that come with it, it's opened the door to so much good. 
I think one of the main reasons any outdoorsy person has a mindset that sets them up for a good life is because they are physically out there doing things. Not just learning from a classroom, a book or the internet but with hands in the dirt and encountering real-life problems face to face and working through solutions.
Lessons learned in the mountains teach so much about real life mainly because the consequences are so high. You learn to be adaptable, to be accountable for your actions, and to be in the moment, but you also learn to help others, to plan, to realise that you don't grow out of having dreams and to above all else enjoy what you're doing. These are all things that create a fantastic foundation for a person to grow. 
Ed Leigh is a modern-day storyteller of the highest calibre.  To me, he sums up what a life of experiences can do for a person. The mountain community provided Ed with a purpose and a feeling of community....two things which are grossly underestimated today in how they provide a platform for people to succeed.
"I cannot understate the effect the mountains have had on my life" Ed says. " They have given me passion, community, a career and even a wife! There are very few environments you can travel to that will link everyone who visits together with a shared interest, but that is exactly what the mountains do. No matter your political, religious or social opinions you can find common ground in your passion. That is a powerful force that brings people together and in my life, it has given me a sense of belonging and community that I will be eternally grateful for."
So go out and join your local snow sports club, book onto that backcountry course, get a job in Canada, network with the people you look up to and create your own adventurous life. At the end of the day, it's the memories, the stories and the people you meet that matter. So next time you see that brand CEO with a gnarly scar on his knee, or that photographer whose body audibly creeks every time they get up, or maybe that full-time mum who's still getting after it in the mountains every chance she gets, stop for a moment and ask them how they are doing…..you might get some wild stories and some inspiration out of it.
Feel free to reach out to me if anyone is looking for advice on this topic.