The White Cliffs of Dover
The White Cliffs of Dover are an iconic landmark, the white chalk face a symbol of Britain's history and according to the National Trust they have so much to offer.
This walk starts from the National Trust cafe and follows the path along the cliff top to the South Foreland Lighthouse and back. It's approx 3.2KM there and the same back. I took a few detours including a walk down to the sea front via the Langdon stairs, which is well worth it but make sure the tide is out!
You will not be disappointed as it delivers in spades on all fronts - stunning views, wildlife, the ambience of history and the National Trust cafe.

I did the walk on a glorious Sunny Saturday with a calm sea and clear breath taking views of France across the English Channel and the numerous ferries peppering the waters below.
I parked in the Trust's car park around mid-morning. It was starting to get busy, but there is plenty of space.

It's pretty flat and follows a well trodden path. 
DATE OF WALK: 10.30 – 12.45, 8TH OCTOBER 2022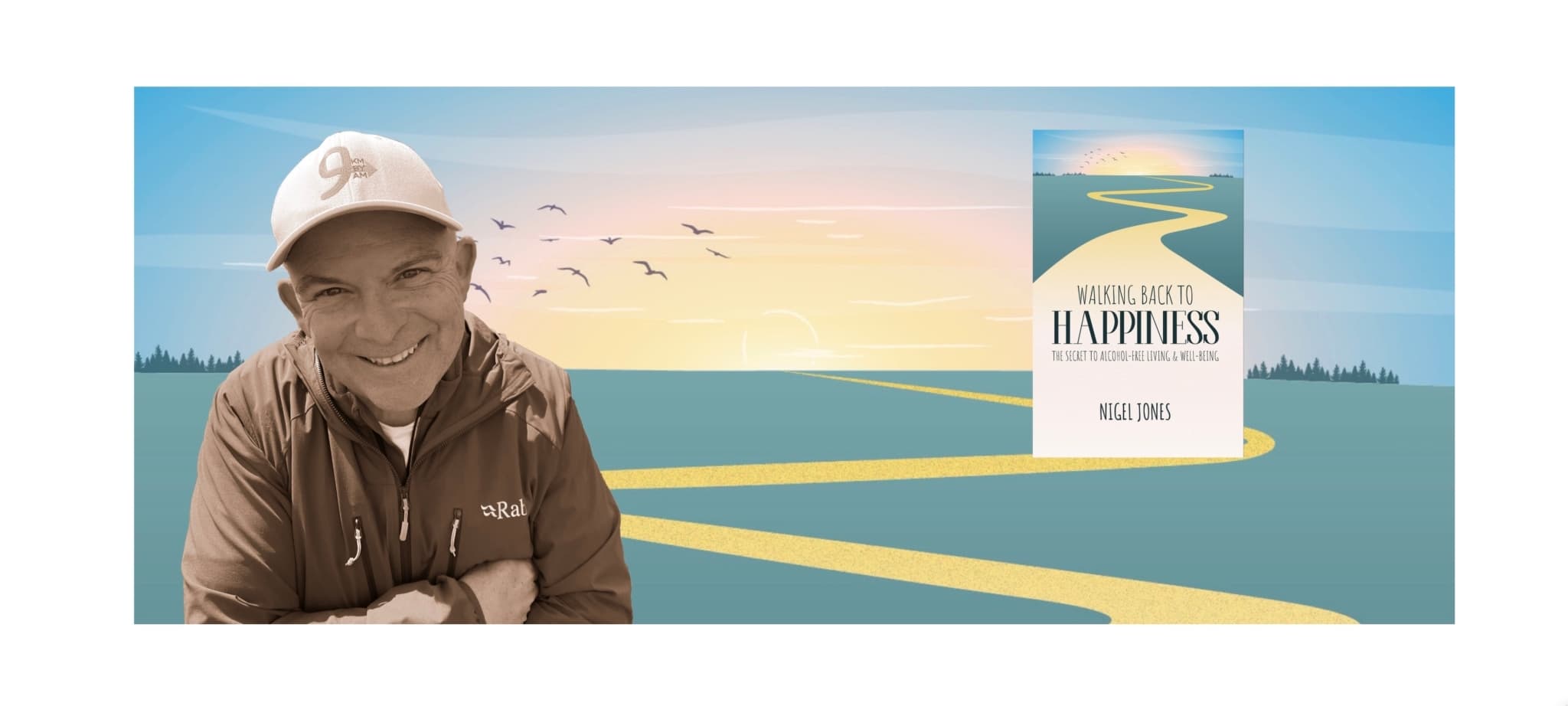 9KM BY 9AM is the health & wellness channel founded by author and self-development & habit change coach Nigel Jones.
Our mission is to help people change their story, change their life, flourish and find the happiness they seek.
Nigel is the author "WALKING BACK TO HAPPINESS - THE SECRET TO ALCOHOL-FREE LIVING & WELL-BEING", available on Amazon https://www.amazon.co.uk/Nigel-Jones/e/B0B7RP6LH6/
9KM BY 9AM features the 9KM BY 9AM CHALLENGE and is available on Facebook, Instagram, TikTok and YouTube.
The channel includes daily walks and thoughts and is open to anyone who wants to challenge themselves.
Nigel walks 9KM before 9 o'clock every day and over the first 15 months has walked 4,500 before breakfast! That's the equivalent of 100+ marathons!
Nigel offers bespoke coaching sessions developed around your specific needs. Including…
- Walking Back To Happiness – Walking & Forest Bathing (Shinrin Yoku)
- Sober Toolbox - for those interested in taking a break from alcohol
- Life Coaching - Goal Setting, Value & Belief Identification, Finding Your Purpose, Habit Change
https://www.facebook.com/9KMBY9AM
https://www.facebook.com/walkingbacktohappiness
https://www.instagram.com/9kmby9am/