If you enjoy heading out on adventures, no matter what the size, then this is the article for you. I have compiled Outside & Active's most viewed articles into a one-stop-shop collection of inspiration and information.
Top tips for cold water swimming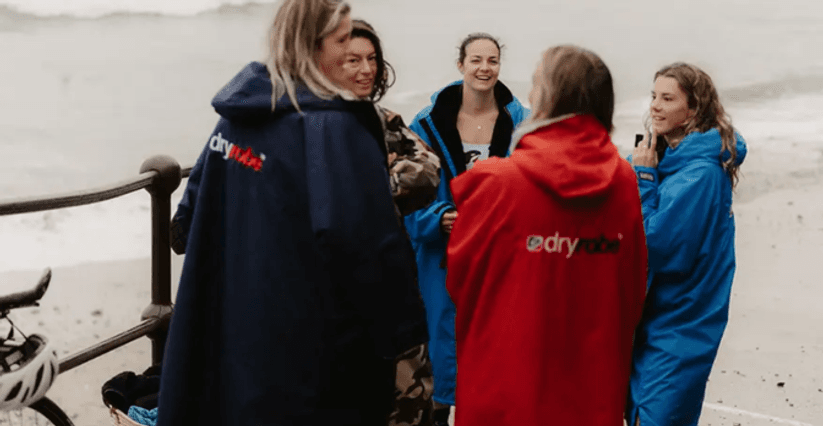 Cold water swimming, also known as wild swimming, has become increasingly popular over recent years for a number of different reasons. Two of the strongest benefits being the positive impact that cold water swimming can have on your mental and physical health. This increase in popularity parallels the common practice and awareness of ice baths and cold showers which have also shown to have benefits on mental and physical health and wellness. 
Those of you who have been cold water swimming before will know the refreshing impact it can have, especially early in the morning to kick off your day in the right way. Some of you might never have taken on this chilly challenge but could be persuaded. In this article, Olympic open water swimmer and dryrobe® Ambassador Keri-Anne Payne shares her expert advice on cold water swimming.
Click to read - Top tips for cold water swimming
---
Top tips for your camper van adventure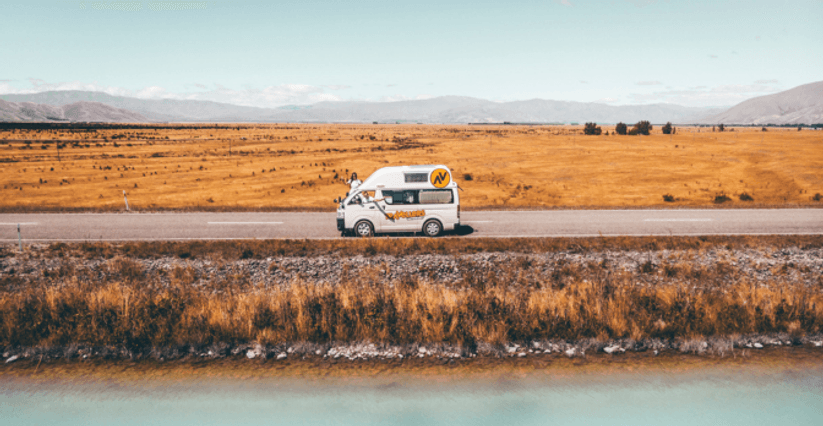 Imagine waking up in a different location every day, hitting the road with good company and even better scenery… Embracing your spontaneous side and travelling with no limits as you explore the beauty of the world like never before… Going off the beaten track, discovering hidden gems and watching the sunset amidst a new landscape every night…
What is so different about a camper van adventure compared to a regular adventure? With a camper van, you have the freedom to travel wherever you want, whenever you want, without being tied down to a fixed itinerary or schedule. You can take your time and explore at your own pace, stopping wherever and whenever you please. Camper vans are also designed to provide a comfortable and cozy living space while you're on the road. You have all the basic amenities you need, such as a bed, a kitchen, and a bathroom, all within easy reach.
In conclusion, adventuring in a camper van offers a unique and immersive way to travel, allowing you to venture to brand new places and experience the world in a more authentic and meaningful way.
Click to read - Top tips for your camper van adventure
---
Fell running for beginners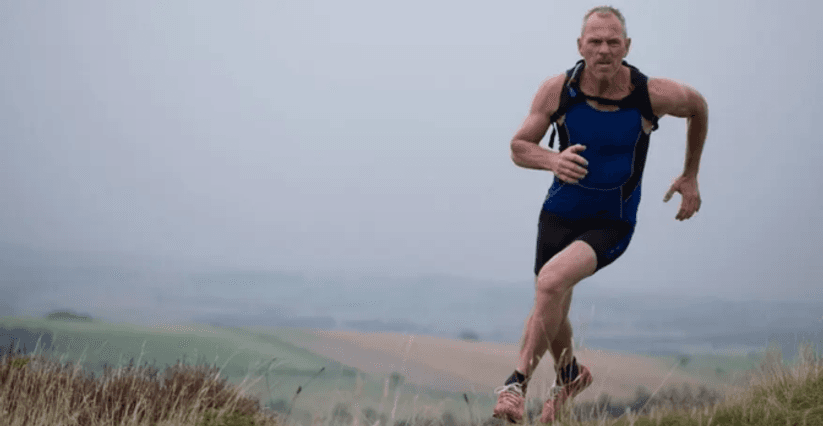 If you are a standard road runner, then let me open your eyes to a brand new world of running adventure. Fell running is a form of running that takes place in mountainous or hilly terrain, often on trails or rough paths.
This type of running is often considered more challenging than other types of running due to the steep inclines and technical terrain. It requires a combination of strength, agility, endurance, and navigation skills.
So who would enjoy Fell running? People who enjoy the challenge and adventure of running in wild and rugged terrain. It offers a unique and exciting way to experience the great outdoors and push oneself to the limit. From personal experience, Fell running encouraged me to stop thinking about the time and distance, instead I was far more in-touch with my surroundings and the people I had decided to run with. However, it does require a bit more concentration as the trails can often provides some tricky and slippy terrain compared to the roads!
Click to read - Fell running for beginners 
---
Running my first ultra marathon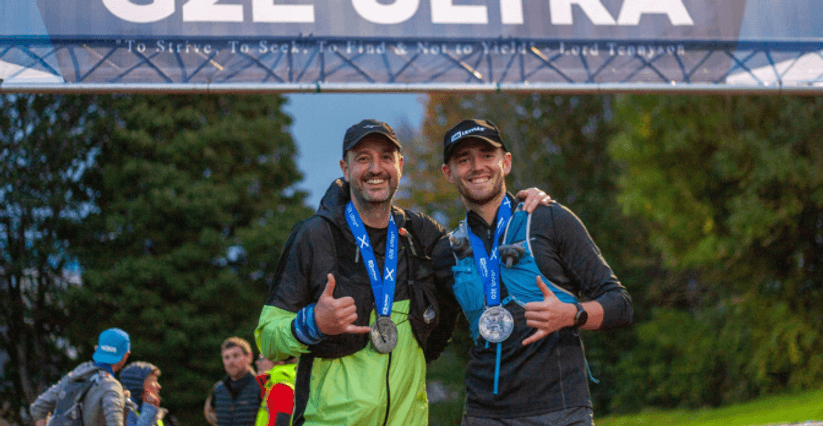 2 years ago I was the person who forced myself to go on the odd 5km run because I felt like I had to. I stressed about my time, the distance I went, and hated almost every second of it. Fast forward two years and I have now completed a 57 mile ultra marathon race. What changed? Two things spring to mind, mindset and inspiration. Instead of worrying about my running times, and how often I was running, my mindset completely changed when I realised that I should be running for me, and because I enjoy it. I stopped caring about Strava times and started basking in the benefits of heading out on a run. I have also been fortunate enough to be ingrained in a running community which has inspired me to take on new challenges and push myself further than I ever thought I could. 
I am including my ultra marathon experience in this article as I think you might find some inspiration from my experience. It was by far the hardest thing I have ever done physically and mentally, but it is also absolutely the best adventure I have ever been on. Your adventure aspiration might be much bigger than mine in the form of a 100 mile race or a 6 month trip around South America. It might be on a smaller scale, something like tackling your first couch to 5km, or heading to a gym for the first time. Whatever your adventure, know that you are physically and mentally capable of much more than you think you are.
Click to read - Running my first ultra marathon
---
How to read your hiking map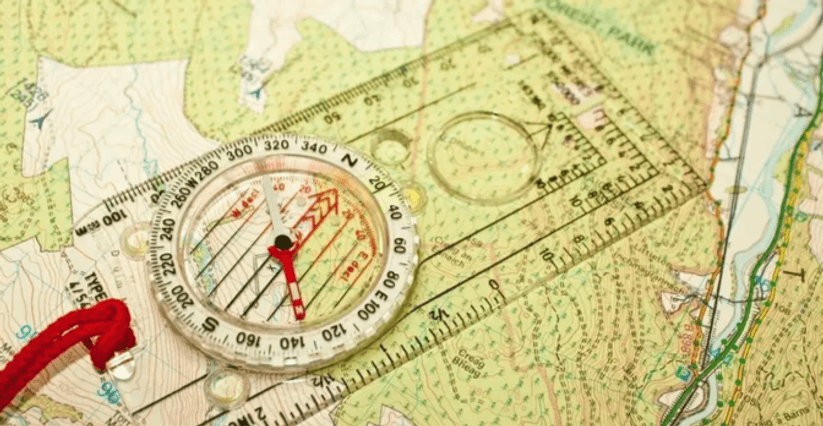 In a world where we have technology at our fingertips and a digital map of the world in our pockets, the necessity to learnt the skill of map reading could easily pass us by. I was fortunate enough to be part of the Duke of Edinburgh programme which taught me this skill. I would be lying if I said I have used a tangible map frequently in the time since completing DofE, but I am absolutely glad that I learnt how to read a map and am sure that it is a skill I will utilise multiple times in the future. 
According to research by a recent article in the Guardian that three quarters of UK adults cannot read a map - this article will help offer advice on how to read a map and ensure you get the most out of your next hike. It may even save you time finding your quickest route to the nearest pub lunch!
Click to read - How to read your hiking map