What a glorious scene to see, 40 women ploughing through the sea, swimming along the Brighton coastline. The tide is with us, the sun is shining and the sea temperature is 18 degrees.

Every year my Friday Dippers group swims 5km. It's the highlight of the year when all the Dippers gather to swim, raise money and unite in their love of the sea. The event is organised by Candice Davies backed by a team of volunteers, Lifeguards, a team from Blue Response Medical Cover, cheerleaders, family and friends.
---
Fundraising was led by June Swindell and Emily Hindle, money raised went to two charities, Sussex Cancer Fund: £2800 and for Brighton and Hove Speak Out: £1440.
The 5km swim starts at Rockwater Beach, Hove, East Sussex and we swim east hugging the coastline with a quick break half way to refuel at The West Pier with our now infamous ginger shots, cups of tea and chocolate bars. Then it is back into the water as we head towards the beautiful Brighton Pier, we swim under it, say hello to the 1000's of starlings and start to swim our last 1000 meters on the home straight towards Sea Lanes and the sparkly finish line.

To keep us motivated in training and safe during the swim we are divided in pods (groups of swimmers) each with their own-coloured hats and lifeguards. Thank you to my Pod: Joanna, Arielle, Jane, Jo, Natalie for all our training sessions, hugs at the end, cinnamon buns and hot chocolate.
At the finish line we are greeted with medals and flower garlands, we create a colourful, noisy spectacle on the beach. It's an impressive sight as you appreciate the pure collective energy, to propel 40 women through 5,000 metres!
We are not a group of racers, athletes, pro swimmers or professional sportswomen but we are committed year-round sea swimmers and with some extra-long swims, the power of pod training and lots of encouragement, it is surprising what can be achieved.
We all get asked, Why do you do it?



After a coffee with my pod here are a few reasons why we think we love it!
Physical Endurance: 5km swimming is a long-distance event that requires significant physical endurance. It's a doable distance with training, the right attitude coupled with patience and resilience on the day. The longest training swims are about 2 hours (if you follow a training plan) Most events have a competitive section (wave) and experience wave – you don't have to race!
There is always a physical cost to a long sea swim, you are often windswept, sometimes bedraggled and slightly chilled accompanied by aching arms, a salty tongue, wrinkly hands, soggy feet, goggle and swim hat marks, serious wetsuit chaffing all topped off with a raging thirst.
BUT on the flip side we are always happy, very proud and ready for a sit down!
Mental Toughness: Spending over 2 hours in the sea will definitely test your mental resilience. You have to stay focused, motivated, and mentally strong to overcome fatigue, stay on track, and keep an eye on your pod. It is common to swallow lots of water, feel sea sick and experience wetsuit rubbing no matter how much lube you apply. The training and physical focus can help sooth a battered soul, a way to cope with difficult times or a place to help heal physically or mentally.
Community: Swimming with like-minded people creates a sense of camaraderie and solidarity to complete your mission. It's an opportunity to bond with others and make new connections. Not to mention the chance to hug and laugh in your coloured hats and wet suit gloves. We would never have had the confidence to swim that distance on our own but with 40 other swimmers when you are on the start line you become part of an event that is much bigger than you.
Strategy and Tactics: Each of us enjoys and employs our own strategy to get us over the finish line. Counting strokes, talking to yourself, setting markers on land or in the sea or stuffing jelly babies down your wetsuit. I have since discovered that I am very good at cheering myself on and can give myself a good talking when I am starting to flag.

Personal Achievement: Completing a 5km swim is a significant accomplishment. I am often proud of my kids and my husband but to feel proud of me is a rarer feeling. You can stash the achievement in your memory box and pull it out when you are having a wobble.
I am always a little shaky at the finish and as my adrenaline drains away, I start to crash. I need to refuel, warm up and sit still for an hour. It is only then as my body begins to re balance that I feel a surge of power and pride. Our favourite part of any event is always the post glow of what we have achieved.
As a very random achievement and piece of luck, a £10 note floated past my eyes, so I grabbed it and handed it to our lifeguard, I did look around for more notes but there was no more treasure to be seen.
Challenge: Wild swimming can take you to new places with new people. You can swim in beautiful locations across the UK in rivers, secret bays, beaches, waterfalls and lakes. Swimming in the wild and cold is not for the faint hearted but the rewards are always worth it. As you become more confident you can challenge to set yourself new swim goals and try new events. Being part of a bigger swimming event gives you a thrill, makes your feels scared as the nerves and excitement kick in but you can experience your very own adrenaline high. Follow @Gill stoma and @Sophie Ethridge they have recently completed huge swimming challenges across The Channel
As the wild swimming craze continues to grow so do the many events across the world that feed the swimmers need for retreats, discovery, adventure and personal challenge.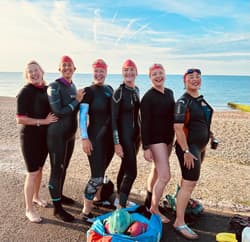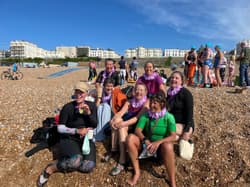 Photo Left: The Red Cold Chilli Peppers Pod at the start line


Photo Right: My pod at the end celebrating with Fizz and Cinnamon Buns with Marianne our Lifeguard.
Here are a few swimming events to get your salty taste buds going!

Get involved with October Dip A Day: Fundraising for Surfers Against Sewage
Celebrate International Women's Day in Brighton, Brighton Sat 11th March 2024: the event is looking for 500 mermaids to be part of the celebration swim.

Swim from Europe to Asia: The Hellespont and Dardanelles crossing is an open water swim of 4½ km between Europe and Asia. It's challenging!!

 RNLI Castle to Castle: 1 mile Swim in Falmouth: Next Years Event details are not up yet
Bantham Swoosh: Devon 6km - Swim with a fast tide. Date for 2024 TBC

Scilly Islands Swim Challenge 2023: 15km Staged Swim challenge between the Islands 6 swims, 6 walks over 1 or 2 days.

A special BIG SPARKLY WELL DONE goes out to all the swimmers that took part in the 5km swim last weekend.

Lots of Love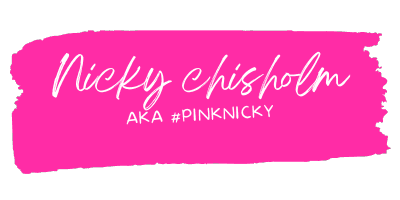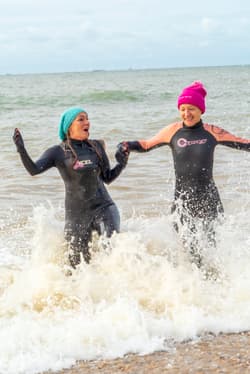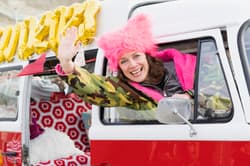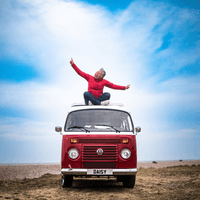 My very first adventure was on a Tall Ship called The Sir Winston Churchill when I had just turned 18.

I have loved adventures ever since. Although I still get seasick 30 years on!
I would describe myself as an everyday adventurer. I try and squeeze adventure into my every day from walks, swims and runs to film, podcasts and books. I am always on the look out for communities to connect with and adventures to be found.
I have just hit 50 and my adventure journey has changed so many times over the years, from a 20-year-old canoeing and sailing instructor, to a Mum with young children teaching them to embrace the outdoors through camping, building dens and cooking on open fires, to a mum of young teens when we surfed, coast steered, climbed Ben Nevis and swam in the North Sea!
My boys are in their late teens now and are slowly flying the nest, it is here I find myself now, ready to embrace the next stage of my adventure journey.
Embracing my new found freedom and loving being outside, I am ready to do some exploring!
My adventure journey has included Moonwalks, marathon walks along Hadrians Wall and the South Coast, firewalks, abseiling down castles, coast steering, a cross country ski marathon in the Arctic Circle, a wing walk and training in an Environmental Cold Chamber at the University of Sussex at minus 20!

I have just come back from running a 1/2 marathon in Greenland - the biggest and most extreme event I have ever taken part in. This Arctic adventure has definitely left me with a fire in soul for more adventures.
This year I am off trekking in Peru, visiting the Amazon Rainforest, hiking around the Isle of Wight and organising a mega sea swim for over 500 "mermaids" to celebrate International Women's Day.


When I am not on an adventure I am working with my beautiful VW Camper Van called Daisy on photo shoots - if you want you or your business to stand out from the crowd then its time to book a branding shoot with Daisy.

See what DaisyVW has been up to
Photo Shoot Dates: Private shoots also available on request
Check out The Big Mermaid Dip for International Women's Day in Brighton - March 11th - Watch out for March 2024 Dates

Happy Adventuring

Nicky Chisholm aka #PinkNicky