1. GROW STUFF!
Spring is the season for growing and this is the perfect idea to enjoy a Spring day outdoors! Whether you have no garden or 1 million acres you can always grown stuff.
Take a few tubs (eg recycled yoghurt pots, or even a bread bag from the supermarket), poke some holes through the base, and fill with soil. You can get seeds from a garden centre, supermarket, or online, OR just pick some seeds out of a tomato, pepper or apple and see what happens! Place the seeds in the soil, water, and wait…. You can keep these on a windowsill.
Herbs are great for indoors, or you could plant cherry tomatoes in a hanging basket.
If you have a garden but no vegetable patch, why not dig a small area with the kids and get them involved? They can choose what they want to grow!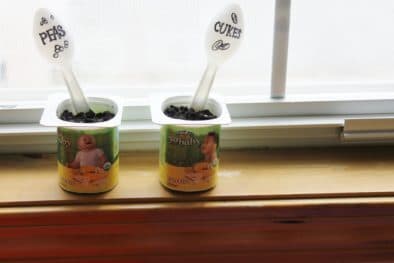 2. HAVE A NIGHTIME ADVENTURE

Of all the family-friendly outdoor activities, this is my favourite. Whilst the early evenings are still dark, and the kids don't need to be up early for school, why not take them out for a bit of outdoor learning?
Take some binoculars on a clear night and look at the moon and the stars
Watch bats flying above
Listen out for owls and other night time creatures
Watch out for badgers and hedgehogs
In a space you're familiar with, whether a garden or local park, look at what's different between day time and night time. The kids don't often get to experience these places in the dark, imagine how cool it is for a first timer!
Take out some hot chocolate with you to make it a real exciting adventure

3. POND LIFE
Ponds are a hive of activity are and this is a prefect time of year to do some exploring.
Take a bucket a net down to a local pond or stream and explore what critters are living there. You'll find all sorts of weird and wonderful things… outdoor learning at its best!
Wrap up warm and head out at dusk. Using a torch, stand still for a while to let your eyes adjust to small movements in the dark. Before long, you may start to notice that the water is alive with activity – newts, frogs and toads are all active at this time of year.
Ok, it's not a pond creature BUT set up a snail race. We love finding snails in the garden (the kid's choose the best racers) and set up a race track on a damp bit of path… hours of fun!

4. GET MESSY
I'm not a natural crafter I admit, but using natural materials makes it a lot of fun.
Make mud cakes… after wet winters there's an abundance of squelchy, sticky mud. Throw all reservations about cleanliness aside and get stuck in (literally!) You can make cakes, shape little animals, or just roll around in it…
Magic potions – this is one of my kids' favourite things to do. They get a bucket full of water and fill it with all kinds of goodies from around them – grass, mud, leaves, sticks… sadly the occasional flower, though I tell them not to! They can then get a big mixing stick and stir it around like a witch's potion. Or try making 'perfumes' .. not always a nice fragrance but don't tell that to the kids!
5. FORAGE/COOK OUTDOORS
Much like a crafter, I'm also not a natural cook but there's something really rewarding about picking your own ingredients and cooking them up.. especially if you can cook outdoors.
Wild garlic season has begun. Find a local spot where wild garlic is growing (use your nose as it's really potent, or failing that use google to find a spot…!) Pick the leaves, wash them and then use them in stir-fries, soups, or as an amazing pesto. Our favourite is nettle and wild garlic soup. Find our foraging tips and recipe here.
If you're able to build a small, safe fire or have a camping stove do some cooking outdoors even if it's just in the garden. I find it so refreshing to cook and eat outdoors and it's a lovely time to sit and chat with the family. Cook up a stew (you can always pre-cook indoors and just heat up) and then throw in your wild garlic leaves.
Check out our Outdoor Cooking Mini-Adventure here

6. GET BIRDING
I'm an unapologetic bird lover and this time of year is just perfect for getting to know your local residents.
Whilst you have the time, use it to sit and watch the birds. See how many you can identify or try and learn and spot a new one each day.
Head out to a local wood an hour before sunrise and listen to the dawn chorus. It's a truly amazing experience. Find more information here
If you have the tools, why not build a bird house (or bug house) and put it up in a local tree?
Or make some homemade bird feeders which you can hang up in the garden, or just outside your window. and then get to know who comes to visit over the next couple of weeks. There are plenty of instructions online.

7. EXPLORE
Explore a new wild place. It doesn't matter where, or what – a river, a hill, a wood – adventure to a new place. Search online for local areas, check out an OS map, or search google maps.
We like to stop and follow a footpath sign that we might have walked or driven past a hundred times but never been down… now you have the time, why not check it out?
Build a den. Find some fallen sticks and build a wild den up against a tree
The National Trust has said they're closing their houses, cafes and gift shops but largely leaving their gardens and grounds open and free of charge to visit.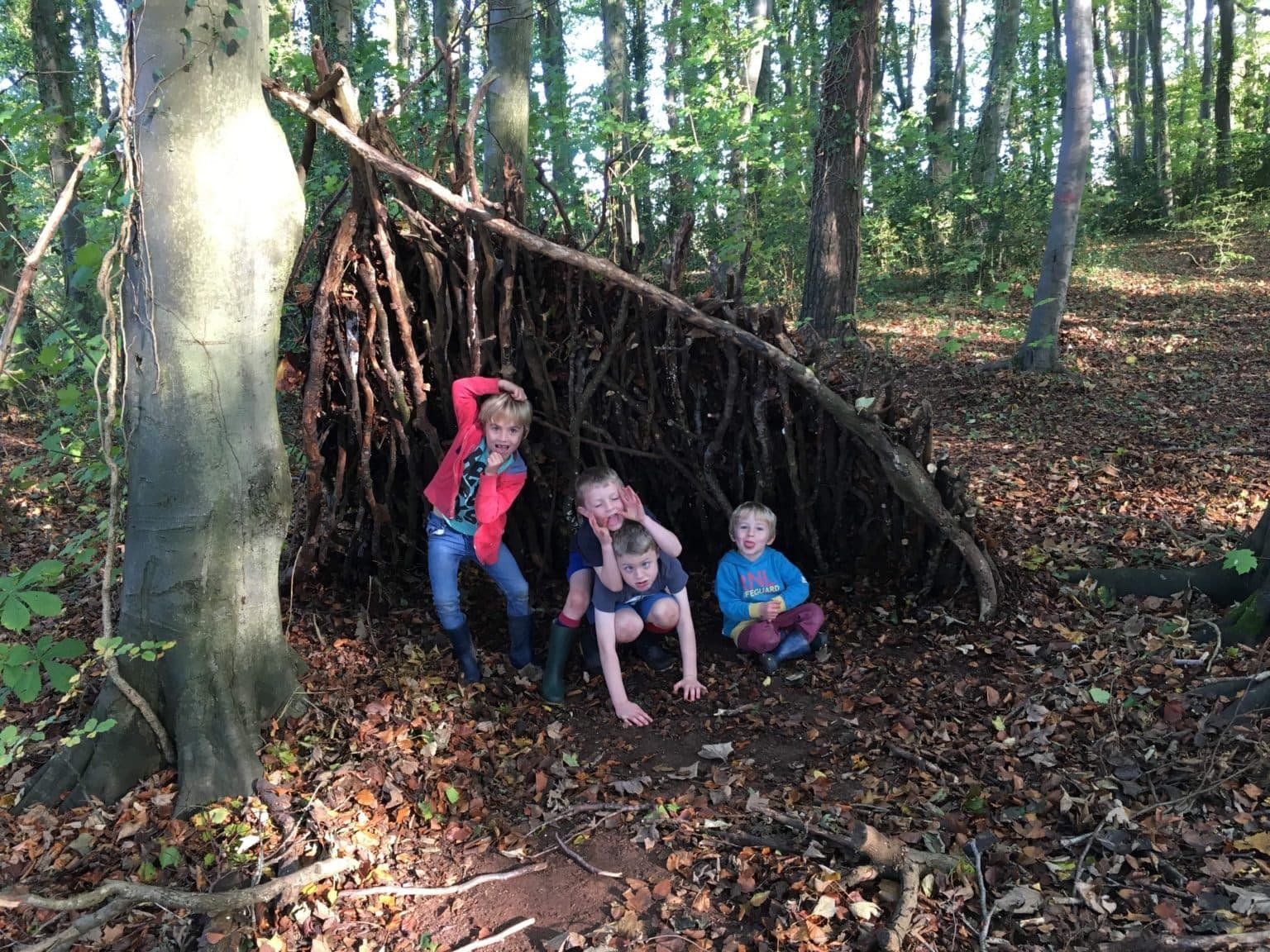 Alternatively, if you're bed bound or house bound because you feel rotten, why not listen to our episode of Ramblings with Clare Balding from last year… It's an amusing and slightly embarrassing listen! https://www.bbc.co.uk/programm...