The latest 9km by 9am walk takes us to the North Downs Way, which stretches from Farnham in Surrey to Canterbury and the White Cliffs of Dover in Kent.
The Trail passes through two Areas of Outstanding Natural Beauty: the Surrey Hills and the Kent Downs. Take a look at Nigel's experience on this trail near Canterbury and add it to your list of walks to complete in 2022 / 2023!
FIRST VIEW OF CANTERBURY FROM NORTH DOWNS WAY! 
This 10.5KM walk starts and finishes at the King's Wood Car Park near the village of Challock in Kent.
Managed by the Forestry Commisson, King's Wood is a 1500-acre historic royal hunting forest, which still boast a large herd of fallow deer that run free there.
King's Wood lies within the heart of the Kent Downs Area of Outstanding Beauty and offers a mixed conifer and broadleaf woodland for you to enjoy.
Some of the wood's highlights include the sweet chestnut coppice and beech woodland with stunning displays of bluebells in the spring.
The walk took me through the wood and onto the North Downs Way, with a view of Canterbury an its cathedral - albeit some 8 or so miles away in the distance.

Canterbury Cathedral is one of the oldest and most famous Christian structures in England and forms part of a World Heritage Site.

The Cathedral's history goes back to 597AD when St Augustine, sent by Pope Gregory the Great as a missionary, established his seat (or 'Cathedra') in Canterbury. In 1170 Archbishop Thomas Becket was murdered in the Cathedral and ever since, the Cathedral has attracted thousands of pilgrims, as told famously in Geoffrey Chaucer's Canterbury Tales.
PARKING: For over 100 cars at King's Wood main car park.

WALK ELEVATION: 130 Metres
DATE OF WALK: 06.23 – 09.08, 5 November 2022
VIEW OF CANTERBURY CATHEDRAL FROM NORTH DOWNS WAY!
---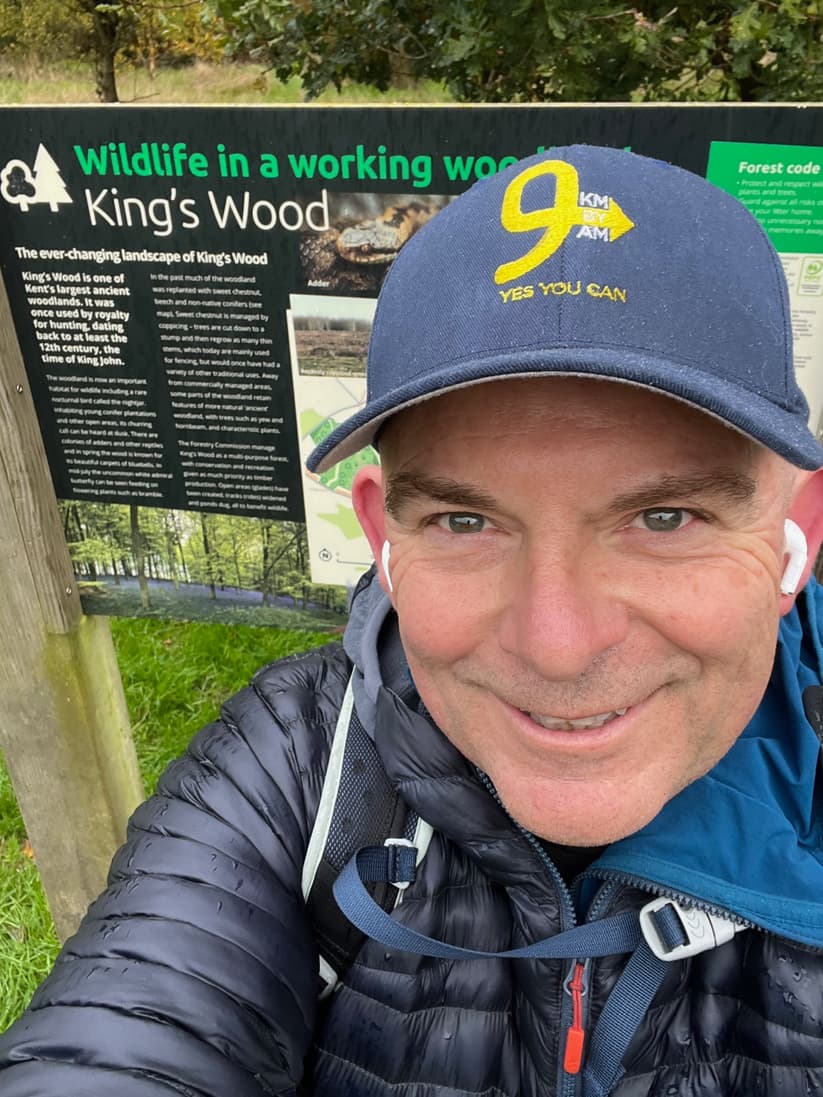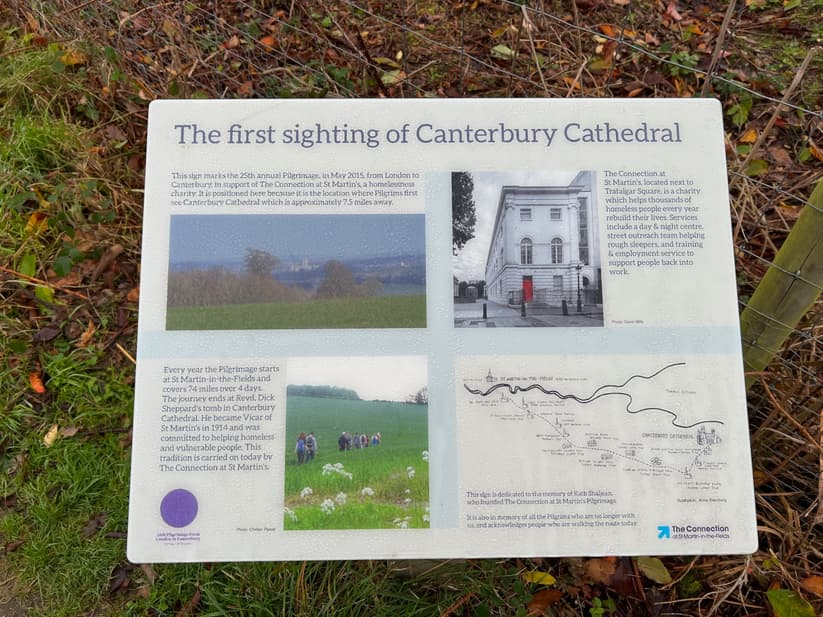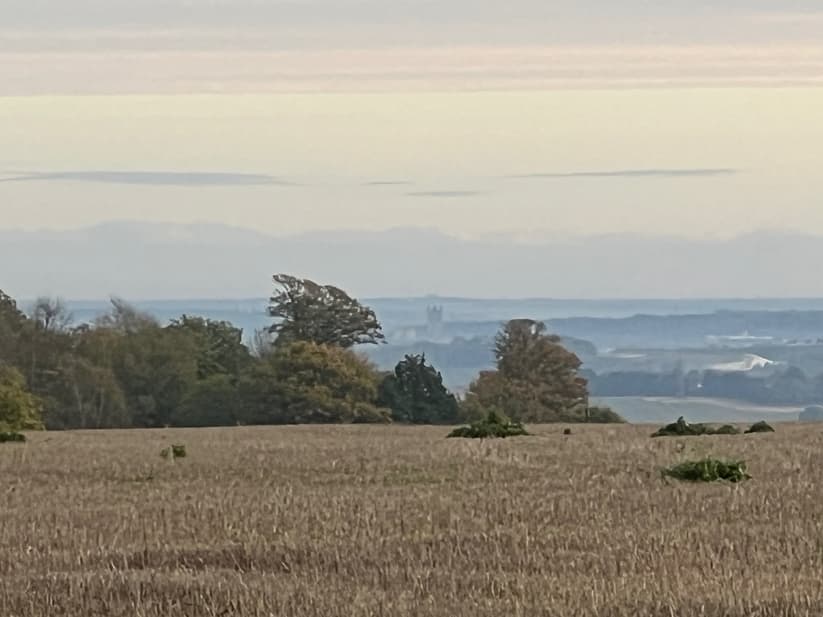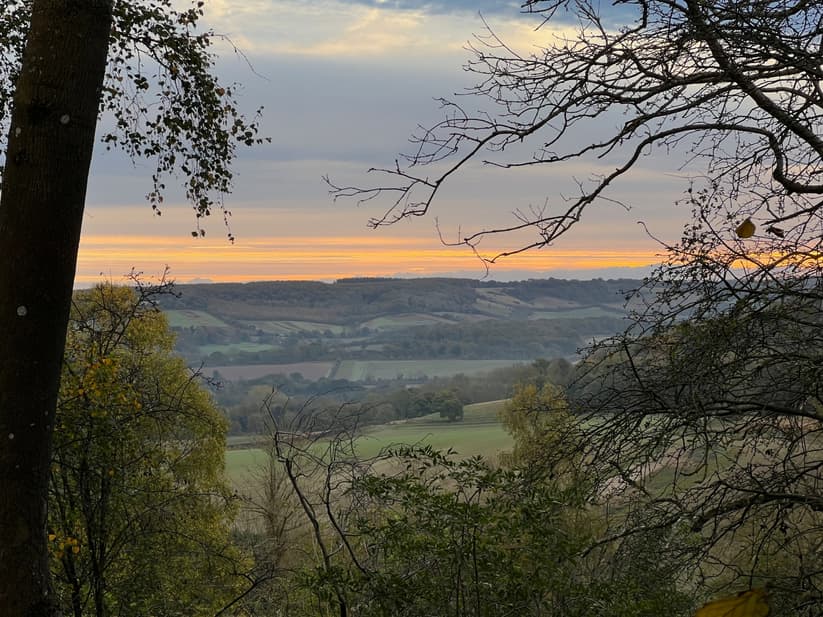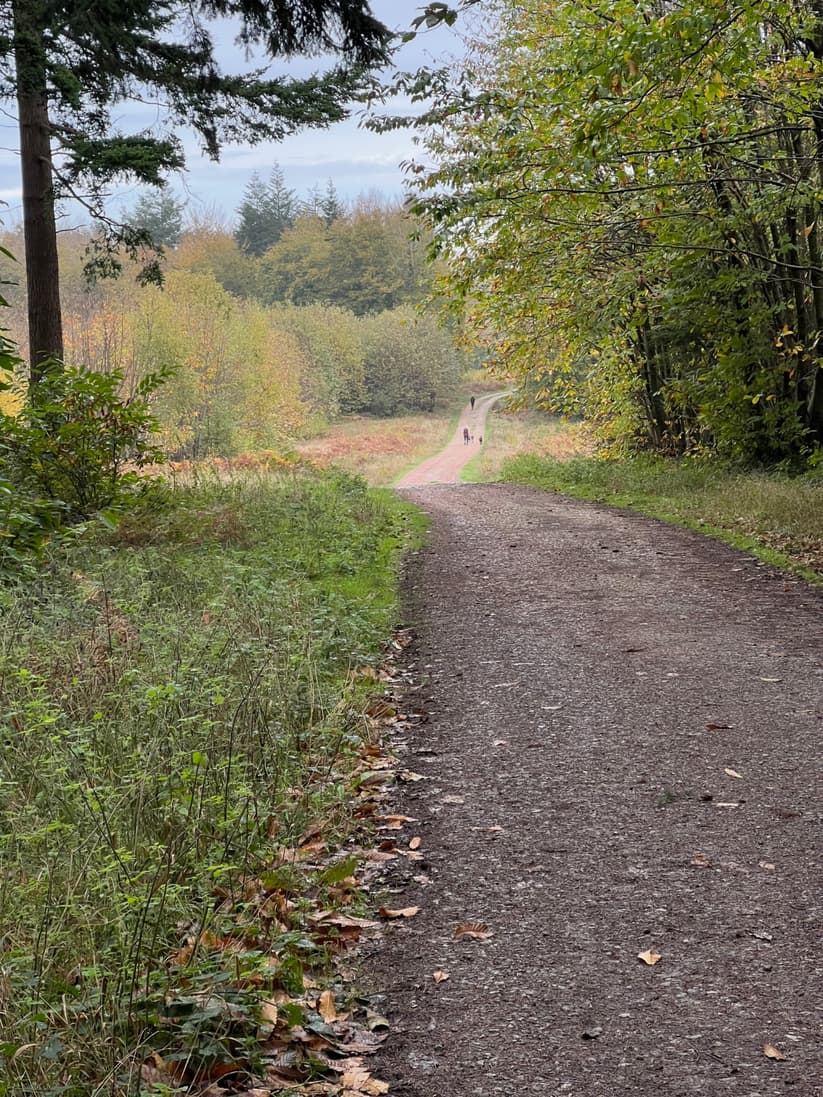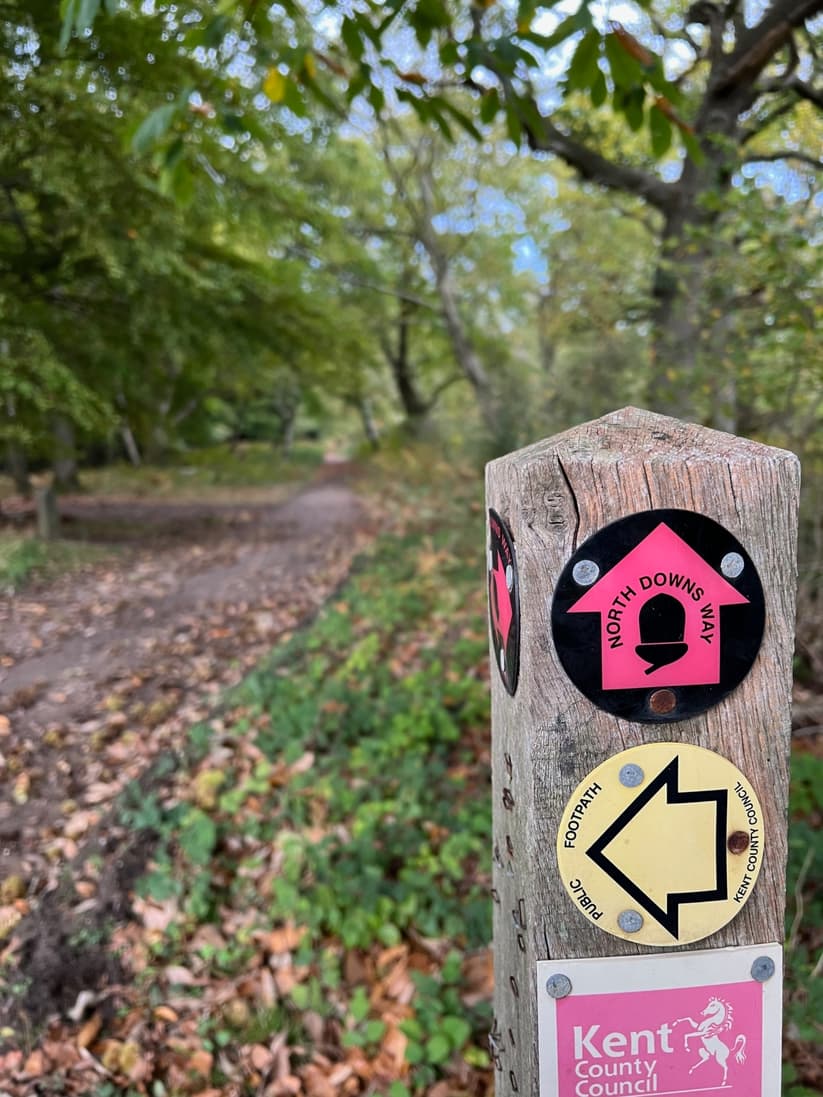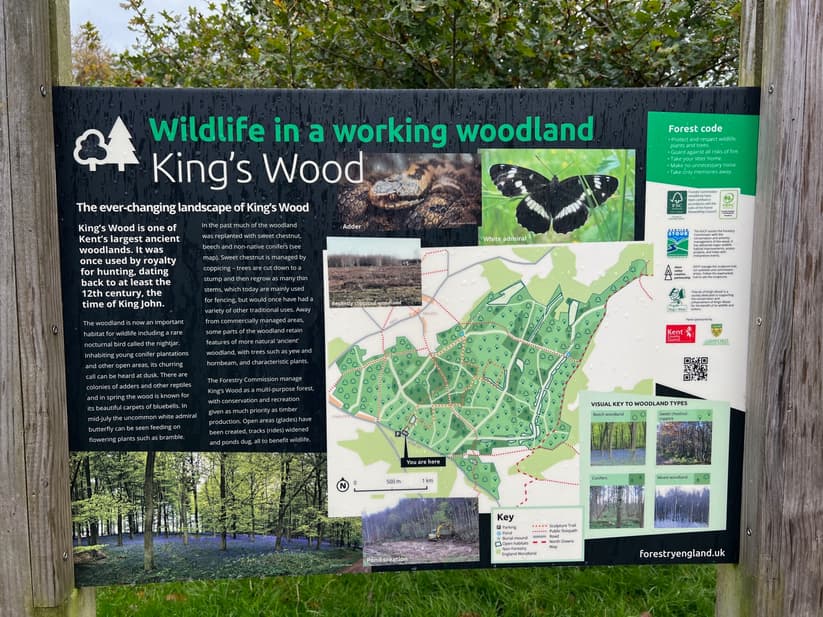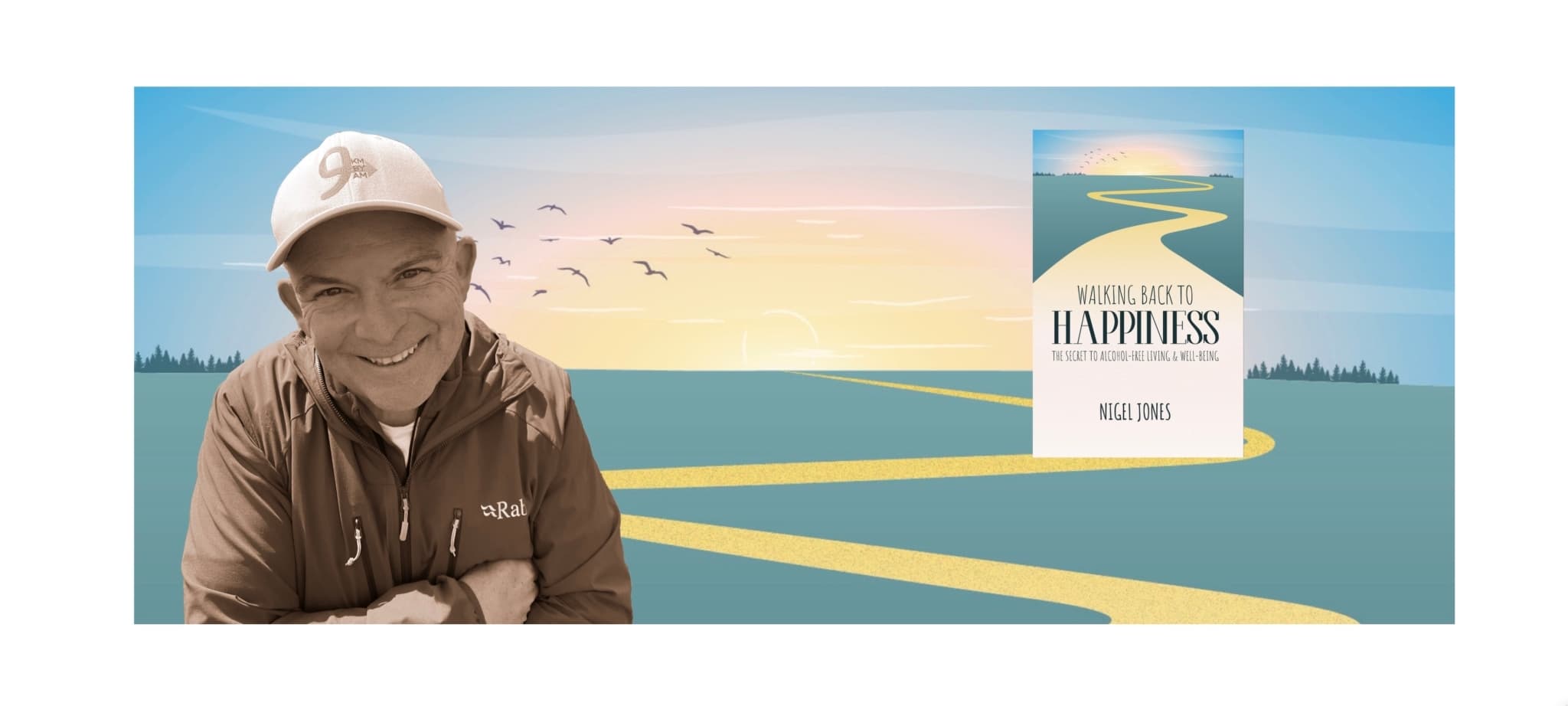 9KM BY 9AM is the health & wellness channel founded by author and self-development & habit change coach Nigel Jones.
Our mission is to help people change their story, change their life, flourish and find the happiness they seek.
Nigel is the author "WALKING BACK TO HAPPINESS - THE SECRET TO ALCOHOL-FREE LIVING & WELL-BEING", available on Amazon https://www.amazon.co.uk/Nigel-Jones/e/B0B7RP6LH6/
9KM BY 9AM features the 9KM BY 9AM CHALLENGE and is available on Facebook, Instagram, TikTok and YouTube.
The channel includes daily walks and thoughts and is open to anyone who wants to challenge themselves.
Nigel walks 9KM before 9 o'clock every day and over the first 15 months has walked 4,500 before breakfast! That's the equivalent of 100+ marathons!
Nigel offers bespoke coaching sessions developed around your specific needs. Including…
- Walking Back To Happiness – Walking & Forest Bathing (Shinrin Yoku)
- Sober Toolbox - for those interested in taking a break from alcohol
- Life Coaching - Goal Setting, Value & Belief Identification, Finding Your Purpose, Habit Change
Book A Coaching Chemistry Call
https://www.facebook.com/9KMBY9AM
https://www.facebook.com/walkingbacktohappiness
https://www.instagram.com/9kmby9am/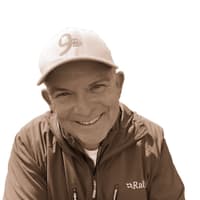 Founder of the health and wellness channel 9KM BY 9AM.
Author of Walking Back To Happiness" The Secret To Alcohol-free Living & Well-being.

Certified Positive Psychology & NLP Coach - with the internationally recognised, double accredited, International Coaching Federation and Association for Coaching, AreteWay Coaching Course.
Founder of REROOT YOURSELF™ - a detailed look at the science behind nature and wellness. Helping busy people with limited time tap into the art of forest bathing and the healing power of nature. A group masterclass / workshop – designed for organisations and businesses to help improve the mental health and wealth of employees.

Nigel holds a Diploma (Distinction) in Shinrin Yoku (Forest Bathing). Is trained in the Power Of Awareness, University of California, Berkeley's Greater Good Science Center and the Awareness Training Institute.
Nigel shares with us is Lived Experience of over 700 walks in nature - walking 9 kilometres before 9 o'clock every day since May 2021. Highlights include:

The power of being present at every sunrise for the past 21 months
Insights into his meditation processes and techniques
What he saw and learned on over 6,000 kilometres (equivalent of 150 marathons) of walks in the forest, mountains and coastal areas of the UK
How you can benefit from these insights
Subscribe to our Newsletter: https://www.9kmby9am.com/lates...