Have you ever heard about The Adventure Travel Film Festival? Luckily contibutor, Jenny-Anne, visited the festival this year and gives you the low-down on her thoughts and experience. If you love films and the great outdoors, this could be perfect for you!
The Adventure Travel Film Festival is my kind of festival. It's compact, laid-back, well-organised and there's a man serving iced coffee. And thank goodness he's here, because it's topping 33c on the thermometer every day.
For three sweltering days in a stunning rural Cotswolds location, short films on all manner of travel and adventure are being eagerly enjoyed by a select bunch of intrepid travellers.
It's more than just adventure
Through the carefully curated films on offer, I've experienced the ardour of a cycle across the peaks of Tajikistan, urbex in the wastelands of Chernobyl, the lives of extraordinary Rio residents and a not-so potted history of the Airstream. Screenings take place throughout the afternoon and evening but there's so much more besides these wonderful films to inspire and excite.
Guests can choose to bring their own supplies or take advantage of the excellent catering on offer. The on-site menu takes you on a world of taste adventures and after dark there's live music and a movie on the lawn, from which tired legs tramp back to their respective beds and bivvies. In the morning there's a gentle yoga session on the lawn to ease you into your day, if you so desire.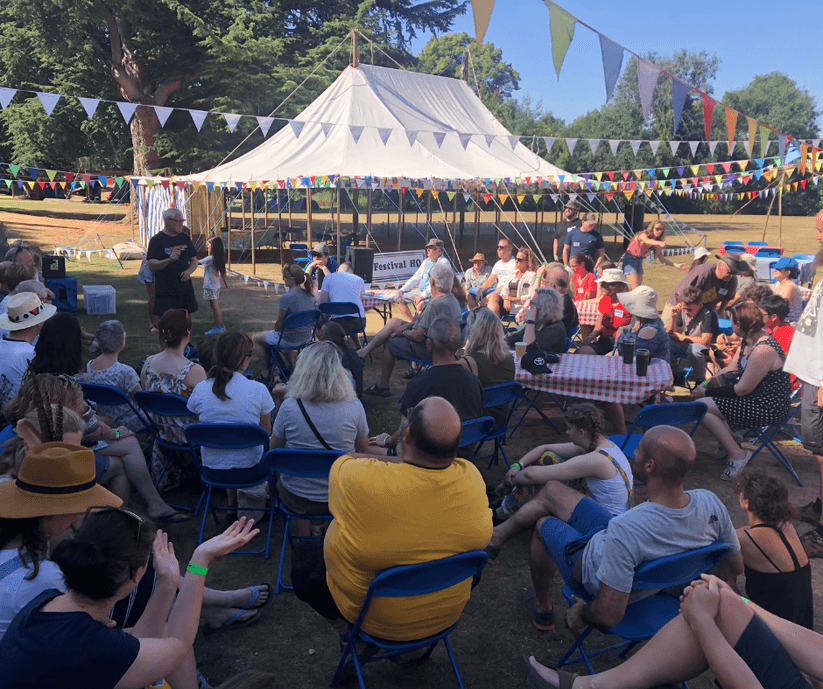 You make it happen
This festival can't happen without a formidable team of volunteers, who provide the bedrock of this ten-year-old annual adventure-fest. In return for around 12 hours of your best friendly face, you'll be fed, watered and free to explore all the three days have to offer, but be warned, if the food runs out, you'll need to have a stash of your own as it's a very remote location. 
The first day begins at a reasonable 10.30am for a series of intense briefings on the lawn. It's a case of information overload at times, but there are so many experienced volunteers on hand that it never feels overwhelming.
This year our volunteer team ranges in age from 14 to 75 years old, the vast majority of which (unlike me) are previous punters, volunteers or both. In fact, at least half the crowd have come to at least five festivals. That's some retention rate.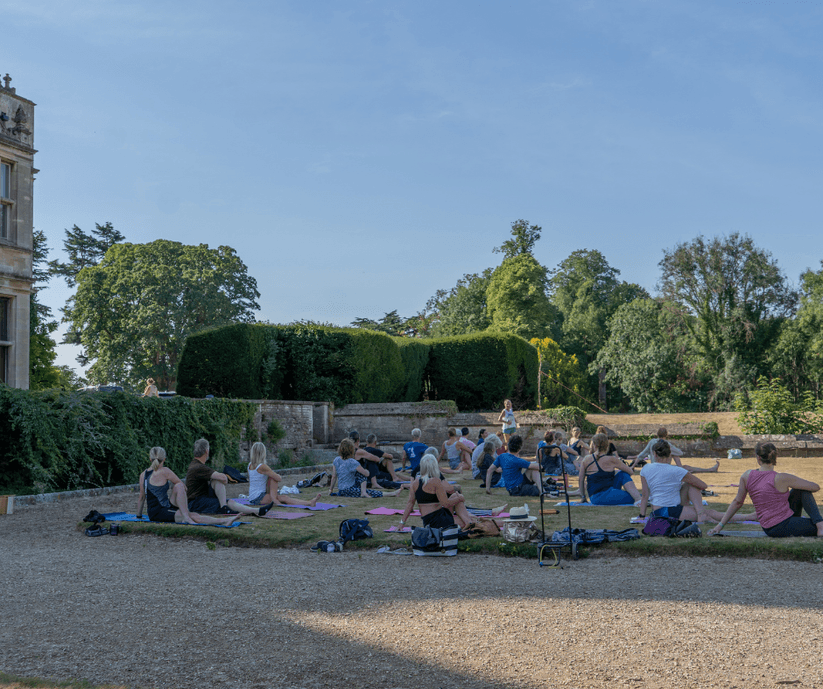 Sleep where, and how, you wish
Tents, camper vans, hammocks and bivvies are all welcome, with plenty of space to build or park your preferred weekend home. Due to popular demand, this year there's even a special area for bike tourers. With only around 500 attendees in total, it's not hard to find your way back to your tent and never a long walk to the facilities.
Being an inexperienced outdoor sleeper and also a frustratingly indecisive person, it took until after the sun had gone down on that first night for me to adopt the tree house, at the very centre of the festival hub, as the place for me to roll out my mattress. It served as the unofficial royal box from which to watch the evening screenings on the lawn. I never imagined I could fall asleep while a motorcycle movie played to an audience of hundreds directly beneath me, but miraculously I woke at 6am and the show was well and truly over.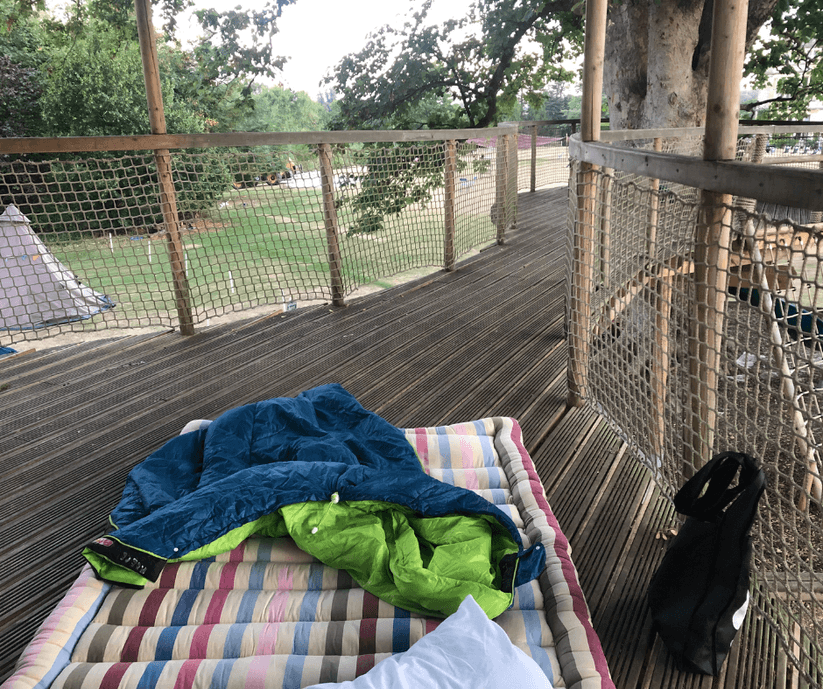 All are welcome, no experience necessary 
Chatting to attendees throughout the weekend, I'm reassured that there's no requirement for me to have circumnavigated the globe astride a vehicle of my own creation to be part of the adventure scene. True, many ATFF stalwarts have undertaken some truly awe-inspiring journeys but there's a distinct lack of ego here and captivating conversations are easily come by.
I myself have a lowly handful of wild camps and a solo European bike tour to my name, but lunch buddies were eager to hear about them, rather than impress me with their own tales of far-flung expeditions, some of which had me dropping my jaw into my salad.
Every minute of the Adventure Travel Film Festival had me tuning into remarkable human experiences but the very best thing was that, driving home to my soft bed on the Sunday afternoon, I wasn't tired at all. My brain was alive with ideas but the festival hadn't taken away my energies, rather it restored them and left me desperate for the next adventure of my own. Armed with a lengthy reading list and a few names to Google, I might even submit my own adventure film one day.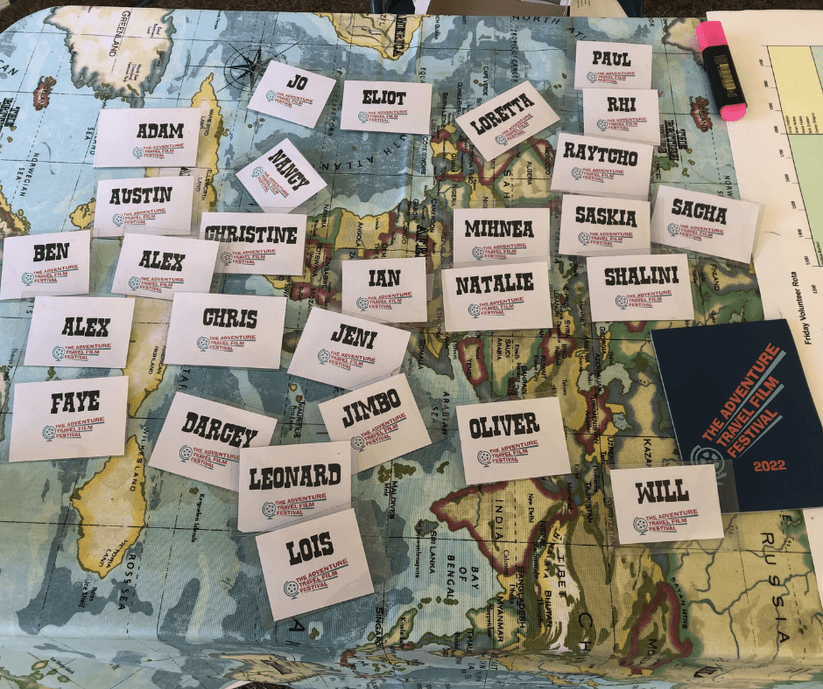 Find your own adventure inspiration
The Adventure Travel Film Festival 2023 will return to Hatherop in the Cotswolds from 11-13 August next year, and if you're south of the equator, a sister event takes place in the wonderfully named Bright, in Australia in February.
If your appetite for adventure needs some urgent stimulation, the festival season isn't quite over. The Armchair Adventure Festival is a three-day event in Cornwall that encompasses screenings, workshops, live music and talks. It takes place 22-25 September and you can still find tickets here.

And, of course, our very own National Outdoor Expo is happening in Birmingham on 18-19 March. Tickets will be on sale in September but sign up for updates now to be the first to hear about the fantastic speakers and exhibitors we're signing up.
---
About the Author
Jenny-Anne Dexter is a full-time life enthusiast, who likes to say yes to the abstract, the sublime and the ridiculous. A bog snorkeller, trail runner, year-round dipper and sometime cage fighter, she's currently deciding on which will be her next challenge... You can see Jenny-Anne and all of our other contributors here.

Read more of Jenny-Anne's articles here:
Wild Camping for the first time