With crowds getting longer and winter weather becoming increasingly variable, maybe it's time to get creative with the resorts we spend our hard-earned money on. That could be finding little gems of a resort that represent true value for money or splurging the cash for a once-in-a-lifetime trip that you tell the grandkids about. Either way, we've put together our five choices for resorts that you might not immediately think of, but should.
Why? 
Japan was once home to the most ski areas per capita and has a thriving snow culture ontop of its world famous powder and cuisine. Niseko and Hakuba are common place for Westerners (Australians) and so now is a good time to look at smaller resorts such as Nozawa Onsen to escape the English vernacular, but with over ski 500 areas across the two islands, there's plenty to choose from. Myoko Kogen is home to some of the country's deepest snow, and manages to still retain some of that Japanese culture, from the food to the architecture to the local hospitality. There's also the mere 13 metres of average snowfall that is typically Japanese too.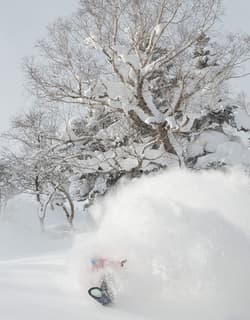 When?
Late January and into February is when Japan is at the peak of its snowfall, pack that snorkel.
Where? 
A 3.5-hour drive from Tokyo, Myoko Kogen comprises of nine little villages all interconnected by busses, however, the one with the most going on is Akakura Onsen. Expect to find traditional 'hole in the wall' style places to eat and a few fancy cocktail bars to wash it down with.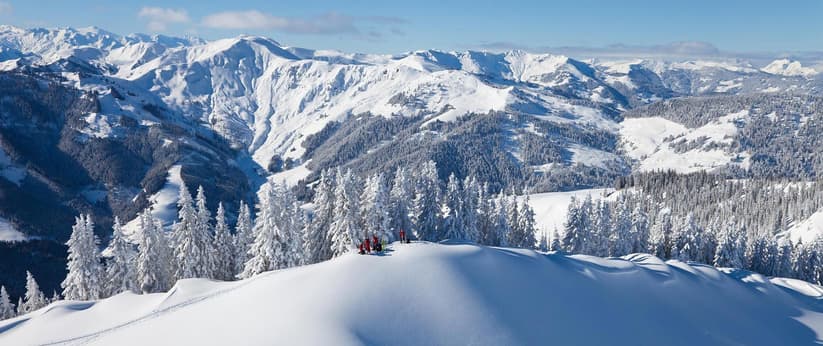 Why?
Austria is home to some fairly famous resorts that cover everything from the glitz and glamour of Kiztbuhl to the little Britain that is Mayrhofen. But what often gets over looked are the smaller ski towns and resorts that litter the valley floor. Don't be surprised to see a random gondola rising out of a tiny village car park, but do expect it to take you to some incredible terrain.
Austria has a ski culture that runs deep through the veins of the proud locals and exploring these lesser know towns are where you'll find authentic experiences away from the crowds. What better way to end your day on the slopes than with a locally made apple strudel washed down with a beer.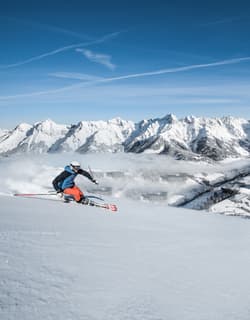 When? January and early February are the times to go to score fresh snow. The resort isn't blessed with the heights of some super resorts, so spring can leave things a little dry. However, the spectacular Hochkönig mountain holds plenty of snow for those looking to get into the backcountry where there are some incredible huts if you are so inclined.
Where?
There are three towns that make up the Hochkönig range, but Maria Alm has the most going on by far. The ski-in/ski-out town is only 1.5 hour's drive from Salzburg Airport and has plenty of bars and restaurants where local hospitality can be enjoyed in true Austrian fashion…..Make sure to stop in at one of the many on-snow restaurants for a cheeky schnapps and a boogie.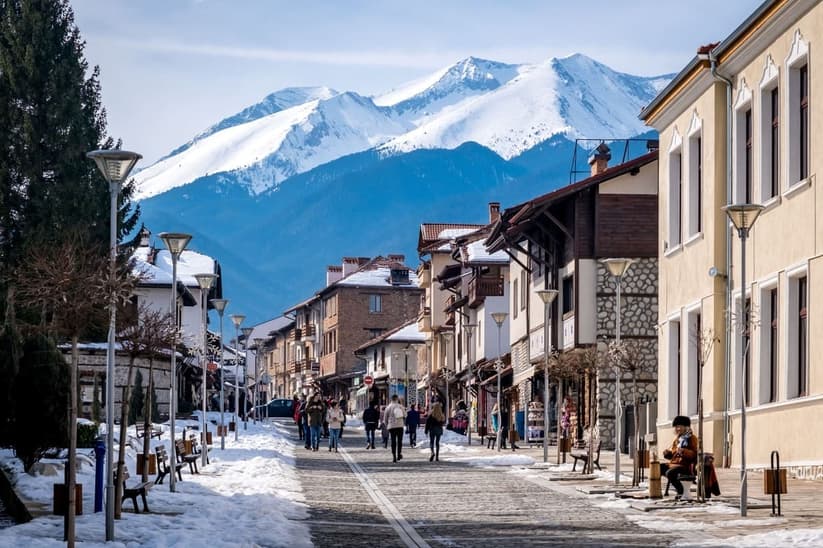 Why?
Bulgaria is one of the oldest countries in the world, with an incredible, and sometimes turbulent, history but skiing isn't the first thing that springs to mind when thinking of this small but mighty country.
Bansko is the little resort that could and is quickly gaining a reputation for punching well above its weight. It's easy to get caught in the European super resort bubbles but you miss out on places that have an eclectic culture where you can experience more than just skiing. The days of people walking the slopes in Bulgaria trying to sell cowbells to passing skiers are gone as Bankso looks to build on its incredible terrain and attract more people to drink in the beautiful views over the Pirin Mountains. 75km of runs up to an altitude of 2600m means there's plenty of snow to keep you busy. Nightlife is everything you'd expect from Bulgaria, especially at the hectic, and dubiously named Happy End bar.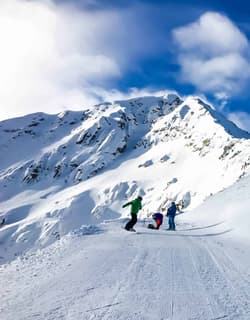 When?
Bankso tends to have a later flurry of snow, with the start of March being the snowiest. Ideal for those lucky enough to get away for a second ski trip of winter.
Where?
Sofia is the nearest airport to Bankso and is a 2.5 hour transfer. There are usually shuttles that can be booked in advance, unless you feel like braving the roads yourself.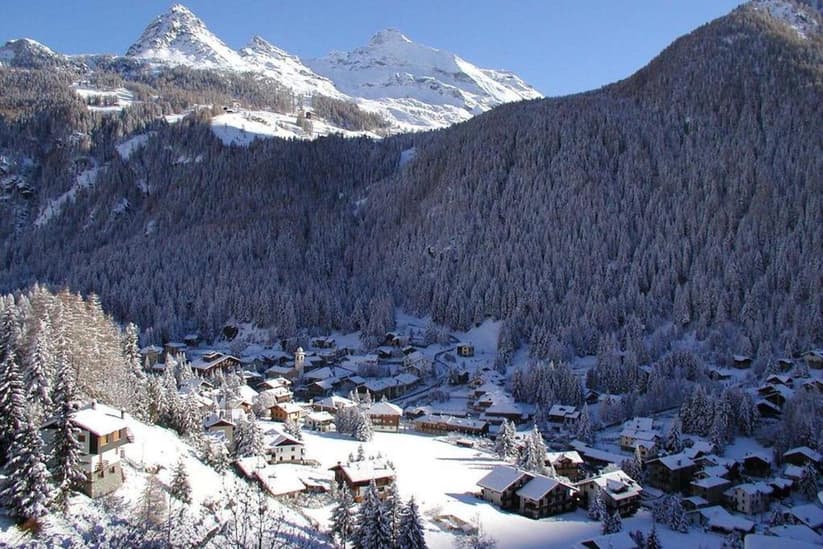 Why?

Tiramasu, Pizza and coffee should be enough to sway a trip to any Italian resort but Champoluc is one that stands out from most. It's the largest ski area in the Monterosa range but remains under the radar to international snow fiends. It's a place that suits intermediates and experts and rivals some of the best mountains in the world for off-piste with endless glacier terrain up to a dizzy height of 4600 metres. Compared to other Euro towns, Champoluc is relatively quiet but this authentic alpine town has enough bars and restaurants where you can slam back a Negroni or two.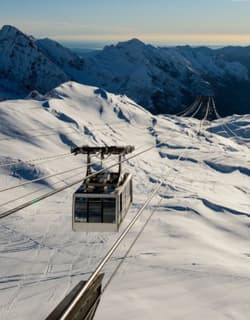 When?
The Monterosa area is fairly snow sure thanks to its height, but peak season in January and February when the temperature is cold and precipitation is high. March is ideal for those long sunny spring days cruising the pistes.
Where?
Milan is 2 hours away, and Turin is only 1.5 making it easy for short getaways. Weekends can get a little busy with city folk, but nothing on the scale of more well-known places.

Why?

Feel like a summer ski trip? Including a New Zealand ski area on this list is a little extravagant, but there's a reason that this 'ski pilgrimage' should be on everyone's bucket list. New Zealand is home to the 'club fields'. These areas are privately run areas that don't have chair lifts but instead use a tow rope with a 'nutcracker' and for the most part, don't have pistes and involve a lot of hiking. They are about as wild and raw as skiing can get, and the atmosphere reflects this. There are no points for fashion here, it's about experiencing the mountains in their purest form. There are many of these club fields dotted around and each has its own cult-like followings, but Mt Olympus is one of the truly special ones thanks to its endless backcountry terrain and loose reputation. There are steep faces, Alaskan-style spines and a wild ski culture that harks back to the heydays of skiing. Don't be expecting any kind of luxuries here, but the chance to stay in the on-mountain lodge, with its kiwi hospitality, is a very special experience.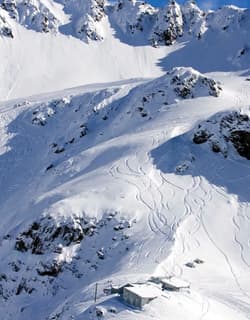 When?
The club field season can be a little unreliable, and due to having no snow making facilities they rely heavily on natural snow….something New Zealand isn't exactly famous for. August and September are the best chances to get the goods, but it's a great idea to stay flexible and follow the snow around the other club fields. 
Where?
It's a 2 hour drive from Christchurch airport, and an hour to the nearest large town of Methven. To make the most of the trip its worth spending a few days staying on the mountain rather than driving up from Methven, the mountain road isn't for the faint-hearted although it does add to the experience.