Now be honest. If someone you trusted casually said the words 'running holiday' in a sentence, what would be your response? Because even if you call yourself a runner, you are still likely to have stopped them mid-flow with a 'Hold on, what??!'
Running on holiday
And truthfully, when you hear those words together for the first time, it simply sounds wrong. However, for runners of all abilities, a running holiday can be one of the best experiences there is.
Although to be perfectly clear, I am not referring to the kind of running holiday where you sign up for an organised training camp to work on improving your running and smashing your PBs. Sure there are plenty of luxurious resorts out there catering to all this that offer some serious coaching among an unlimited buffet of sport, exercise and wellness. But what I am talking about is slightly more adventurous and completely stripped down to the bare basics of running. Imagine a holiday where you spend several days running from one destination to the next along a beautifully scenic route so that by the end of your holiday you have travelled an epic length…
Not convinced? Well that's because like most people, you are probably still wondering why anyone in their right mind would actually choose to do this. It's hard to see where the 'holiday' part comes in when there's no buffet, no complementary yoga classes and all you are doing is running some crazy distances every day. But oddly enough, this is actually one of the best things about it. Yes, you may be spending the whole day running from one stage to the next but it is entirely up to you how you do it. In other words, you alone decide exactly how long you run for and how often you stop for a break, a snack or to take another photo. Fundamentally it is not a race and it is in fact, the polar opposite. There is no one there to time you and nobody is the least bit interested in what your pace is. Which means there is absolutely no pressure. There are no prizes or even bragging rights for doing it in the quickest time. In fact, the longer you take, the more you will get out of each day.
All you need to do at some point every day is to reach your new accommodation. Which means that you can spend the entire holiday enjoying yourself running while soaking up your new surroundings. And what better way is there of reminding yourself why you are a runner other than just doing it because you want to and basing it on however you are feeling that day rather than keeping to some target pace?
Hopefully you are now slightly more persuaded to give a running holiday a go so here's a list of top tips to help you get the most out of it.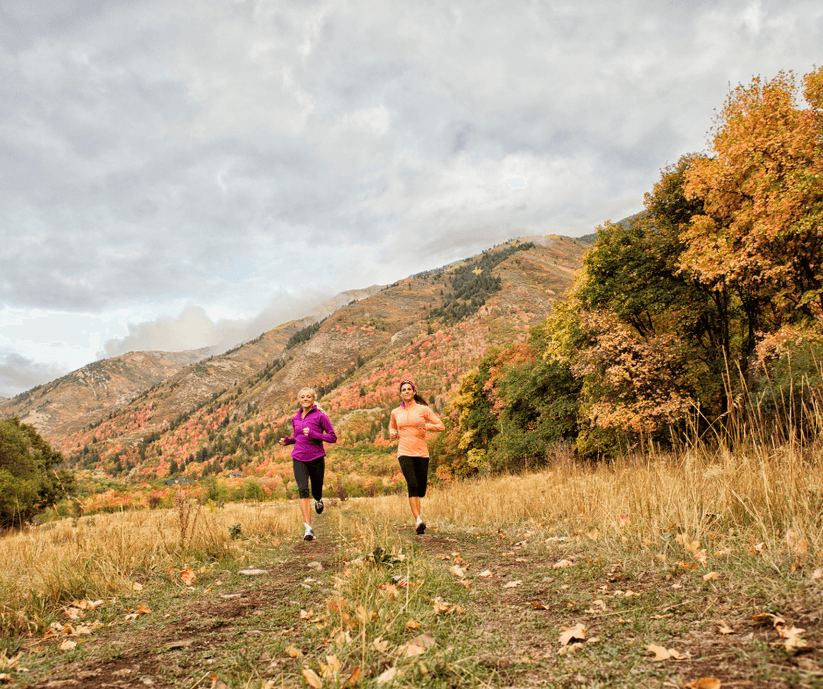 Tips for running on your holiday
Tip 1 – Follow the road more travelled

Although it can be tempting to try to explore a new area on a running holiday by travelling on an uncharted path, there are many benefits to following an already established route used by walkers. First and foremost, there are many more choices of accommodation and opportunities to buy food and drink because perhaps unsurprisingly, many establishments are strategically located along more well-travelled routes. Second, there are so many established trails and routes already used by walkers you will be spoiled for choice. You can easily find some possible routes suitable for running through the National Trails, Visit Scotland, All Trails and National Trust websites among others. Although many of the trails are signposted you will still need a good map as there are always areas that are more remote. It also pays to download your chosen route onto the Ordnance Survey or similar app to help prevent you from going too far off-piste. But you don't forget to check it from time to time…As a runner, if you get it wrong and miss a turn the number of kms you will have to backtrack on can quickly clock up!
Tip 2 – Don't be a donkey

Once you have chosen which route you want to run on a running holiday, the question on most runner's minds is how can you possibly run if you are carrying all of your stuff?! Unless you have decided to combine your running holiday with a bit of wild camping the simple answer is that you don't. Or at least you certainly don't have to. There are plenty of baggage transport companies that you can book in advance which will taxi your larger bags to your new accommodation each day. Which means that you only need to run carrying a small daypack filled with some essential provisions, spare clothes and a map. Every day you can run knowing that your larger bag of dry, clean clothes will be there safely waiting for you to pounce on when you arrive.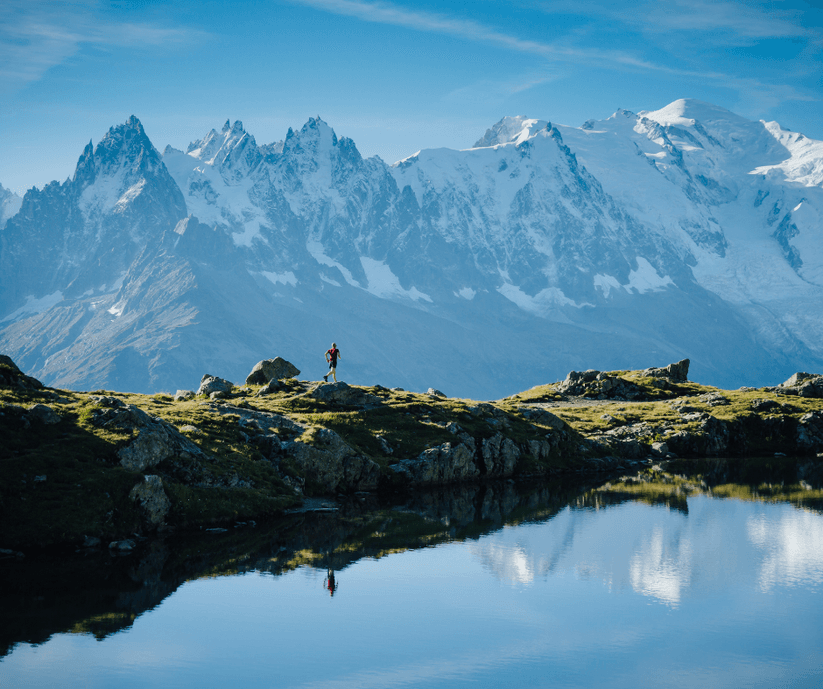 Tip 3 – Don't reinvent the wheel

Of course, another burning question that comes up when you are considering a running holiday is how do you know where to stop and stay? There are some great travel companies mostly aimed at walkers that offer several holiday options on popular routes that differ by the number of days you want stay and the distances of the possible stages. If you have chosen to run the same route you might as well use all of this information that has already been worked out. In other words, decide how far on average you want to run each day to determine which stages you want to stop in.
In terms of accommodation, many people prefer to use these travel companies to arrange everything for them even including their luggage transport. And there is definitely something to be said for the peace of mind gained by paying someone else to do it. However, if want to save costs or if you prefer to organise your own accommodation, it is also relatively straightforward to do. You will find that most established routes naturally pass a broad range of B&Bs, hotels and campsites that are based at each stage and it's just a matter of contacting them. However, bear in mind that many of travel companies secure their holiday bookings far in advance. So it pays to contact places very early on especially for the stages in areas that are more remote and where there may not be quite as many options.
Tip 4 – Plan for the worst but hope for the best

Always do your research on the area you will be running in and find out what facilitates are available and what the likely weather is for that time of year. I cannot stress enough that when it comes to your planned pit stops, try to get the latest information available because there is nothing worse than discovering that it is closed. Most cafes and restaurants will have a social media presence somewhere that lists the days and hours of operation. But even if you are very confident that you will be able to buy enough snacks or lunch en route you should always pack plenty of non-perishable foods and drinks. I cannot adequately describe the disappointment of arriving somewhere starving hungry only to find out that the kitchen doesn't actually open for hours and you will have to make do with cold snacks. Do not forget that subsistence is of the utmost importance if you are going to run the distance every day and you never know when you are going to need some more fuel.
In terms of the weather, you'll be more than familiar with the saying that there is no such thing as bad weather, only unsuitable clothing. Now it's time to put it into practice. It may sound pessimistic but start each day by assuming the weather will be the worst of the forecast given and always pack a waterproof and an extra pair of socks. Don't forget to consider how the terrain of the stage will also affect the conditions. If you know you will be gaining some considerable elevation during the day then pack for colder and windier weather. Remember that it is easy to strip off some layers if you are starting to get too warm but if you haven't packed enough clothing and you let your body temperature get too low, then you can quickly find yourself in trouble. It's always better to carry an extra layer that you don't use than packing too light and finding you should have brought one.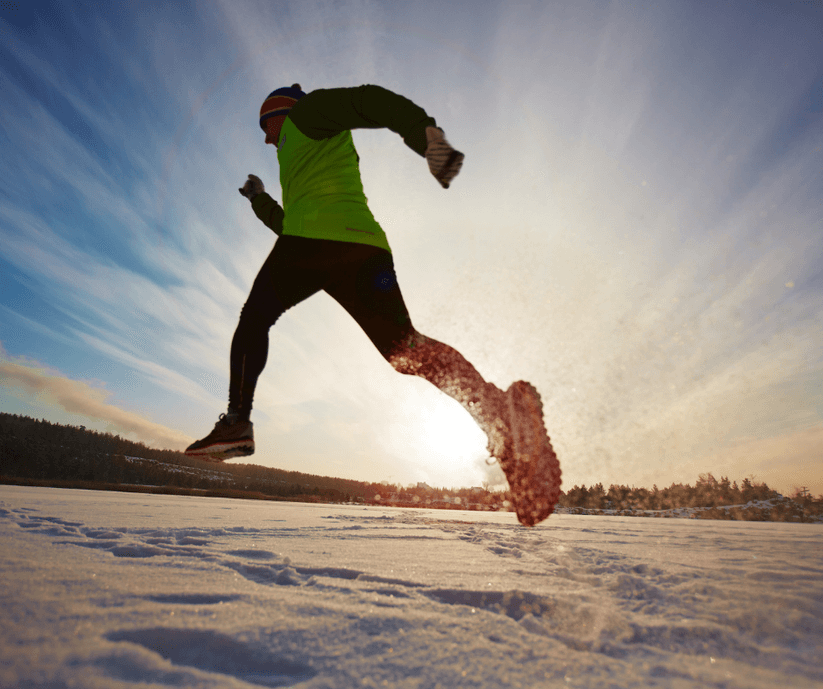 Embrace the environment
Lastly, it is always wise to speak to the locals at your accommodation and the walkers you meet about the conditions ahead. More importantly, believe what they say. If they warn you about swampy trails and swarms of midges coming then you would be a fool to think that you can outrun them. Ignore local advice at your peril because you'll find that running while trying to swat away midges is really difficult.
Once you've gone on one running holiday adventure don't be surprised if you become slightly hooked on the prospect of doing many more. Although speaking from my experience of running the Great Glen Way and the West Highland Way in the Scottish Highlands this is no bad thing. One of the most enjoyable parts of these running holidays is of course, the chance to try out some local dishes. Last summer while out running the WHW at a particularly difficult part of a stage I stopped for lunch at the St Mocha coffee shop in Balmaha, Loch Lomond. After devouring a large bowl of hearty soup and bread I quickly recovered, almost like magic, and carried on running the rest of the day like a superhero. It was a bowl of Carrot and lentil soup and I hope my version has done it justice.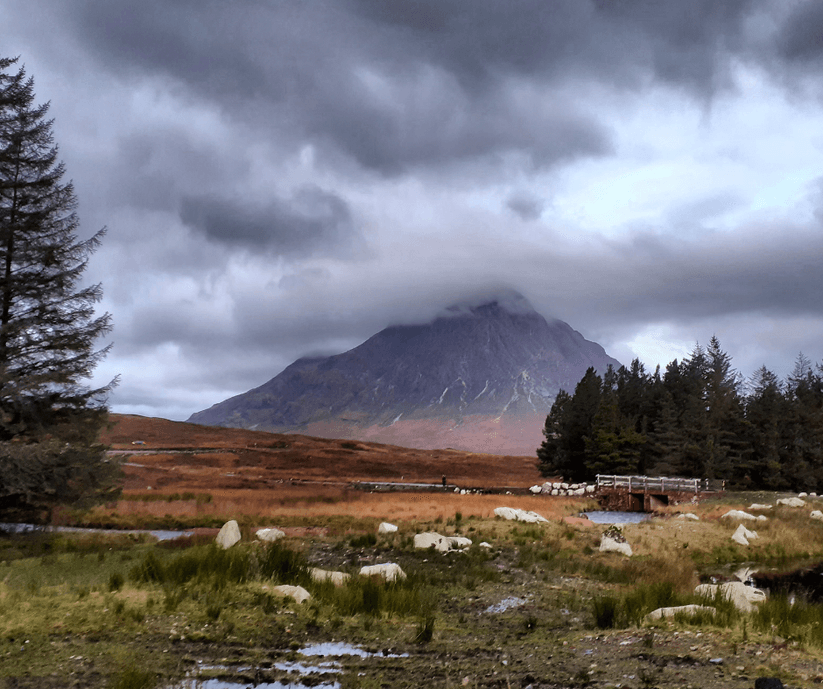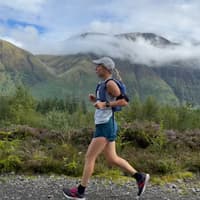 I am originally from Canada but I settled in the UK after studying at university. Sports have always been a part of my life and I have participated and competed in several throughout my childhood. But today I would describe myself as mostly a runner, a mother of 3 grown-ups and a keen cook. As a teenager I was a sprinter and a slightly reluctant cross-country runner but while my children grew up I started to run further and further distances. I never thought that I could ever run anything longer than a half marathon but when my runner husband decided to do a marathon for his 50th in 2019 I found that I had a serious case of FOMO. My children encouraged me to sign up for my first marathon and I ran it just to see if I could finish. Somehow my time was good enough to qualify for the Boston 2020 Marathon. However, due to Covid it was postponed several times.
Like many other runners, I spent much of my time in the Covid lockdown keeping up my fitness by participating in virtual races while waiting for the real events to start up again. As time went on I found myself becoming fully immersed in the world of endurance running and ran the Threshold Trail Series ultra, Race to the Stones. Unfortunately, by the time the Boston Marathon was finally held in late 2021, I could not go because US travel restrictions were still in place. Although I missed my chance to run it and will now have to requalify again at least my time spent keeping in good shape wasn't wasted. These days I participate in everything from half marathons up to ultras and have also run the Great Glen Way and West Highland Way in the Scottish Highlands.
I also work as a Registered Nutritionist with children and families and founded the consultancy Just add water® in 2019. I write a blog at https://justaddwaterblog.com/ to give free information and advice about nutrition and running whilst also sharing some of my favourite healthy recipes. The website is mainly aimed at busy families who want to make easy to prepare meals that are both healthy and really tasty, and for active families who want to know what they should be eating before, during and after playing sport.
I have always enjoyed cooking and previously cooked as a profession and I like to share my passion for good food. I have been involved in teaching cookery in schools, children's centres and for the NHS. I also enjoy entering the odd competition to push myself out of my comfort zone. I was awarded Highly Commended at the Teflon™ Diamond Standard Awards 2020 national culinary competition in the category of Keen Home Cook and was a National Finalist in 2022 & 2019. I have also had my recipes published in The Guardian's supplement, Cook; and featured in the 2012 Waitrose LOVE life calendar (July); and selected for inclusion in the 2020 #AnyWhichWayaBix Weetabix recipe book.