20 March, 2021
The Outdoor Guide - Rutland Wheel Friendly Walk
This linear walk is great for all types of wheels, from bikes, to pushchairs, electric scooters to manual wheelchairs.
Rutland Water is one of the largest artificial lakes in Europe and provides water to East Anglia, one of the driest and most densely populated areas of the UK.
---
Outside & Active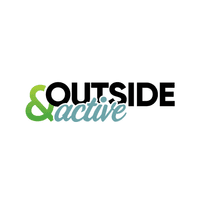 Outside & Active is the home for those who love the outdoors. Our mission is to inspire, inform and educate people about being active outdoors in a fun, safe and sustainable way. We provide inspiration, kit, tech and advice on adventure, camping, climbing, cycling, hiking, running water and winter.
Related Articles
Most recent articles by Outside & Active
Most recent articles in HIKING
---
The Outdoor Guide
Gina Bradbury Fox, serial entrepreneur, and co-founder of The Outdoor Guide (TOG), a free website curating and connecting everything relevant to the great outdoors, including AccessTOG and The Outdoor Guide Foundation, making the outdoors inclusive for all.