This time last month, we introduced you to two of the Raccoon Events team that will be taking part in the TCS London Marathon on the 2nd October. They are running to raise money for Birmingham Children's Hospital. Check in on their progress at the two-month-out mark
Two months to go!
The two-month countdown has begun until thousands of runners take to the starting line at one of the worlds most prestigious marathons, the TCS London Marathon 2022. Last month we introduced you to Nathalie, Mike and Rachel, three keen runners who will each be running the Marathon for Birmingham Children's Hospital.
Each of these runners are experienced in their craft, but each are taking very different approaches to training for the big day. We are checking in on their progress to see how they have spent the last month preparing, you might be able to empathise and sympathise with one of their journeys, especially if you are also training for the marathon itself!
If you haven't read our first article, then make sure to check it our first by clicking here.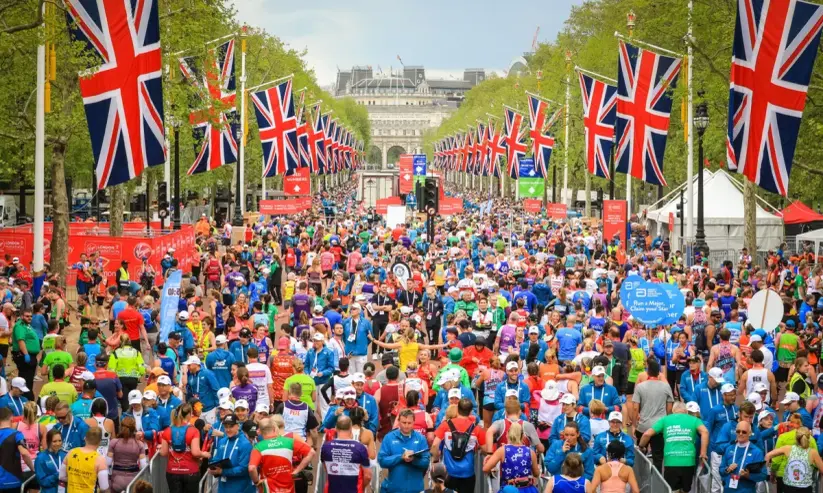 More marathon support
Alongside catching up on Nathalie, Mike, and Rachel's journey, you might also want to check out some of the other articles that we have put together that might help you on your marathon journey.
If you are worried about your nutrition, before, during, and after the big day, then Anita Bean will be able to come to your rescue. Check out a recent Outside & Active podcast we recorded with Anita, where she talks about the different stages of training, specifically around nutrition and diet leading up to the major event.
You may also be worried about running the perfect race, leading to your mind being consumed on race day – ultimately leading to a race which you aren't happy about. If you want help preventing or avoiding Perfection Paralysis, then check out the full article here.
So… let's check in with our three runners and see how they have been spending the past month in training, and how their mindset is two months out from the London Marathon.
Nathalie
So far, my training is going to plan, I'm managing two or three short runs and one longer run each week. I've been increasing my longer run by 1-2 miles each week so I'm up to 20-25 miles per week in total.
The school summer holidays have started which means finding time for runs is going to be harder as I have some holidays coming up and the kids aren't at school so I'm in charge of more childcare. This means my training plan may go a bit out the window some weeks but I'm going to do my best to stick to it where I can.
I generally have been doing easy paced runs on flat terrain, but I have a few holidays in the mountains (French Alps and Wales) coming up so I'll be doing hill training. I absolutely hate running up hills, while I know it's great for my training, I can honestly say I won't enjoy it!
Mostly I'm enjoying the training and enjoying the feeling of getting fitter but do find I'm tired and hungry all the time, which isn't as fun. Excited that the marathon is only 9 weeks away, we've made a great start on the donations for Birmingham Children's Hospital but plan to give it a big push over the coming weeks.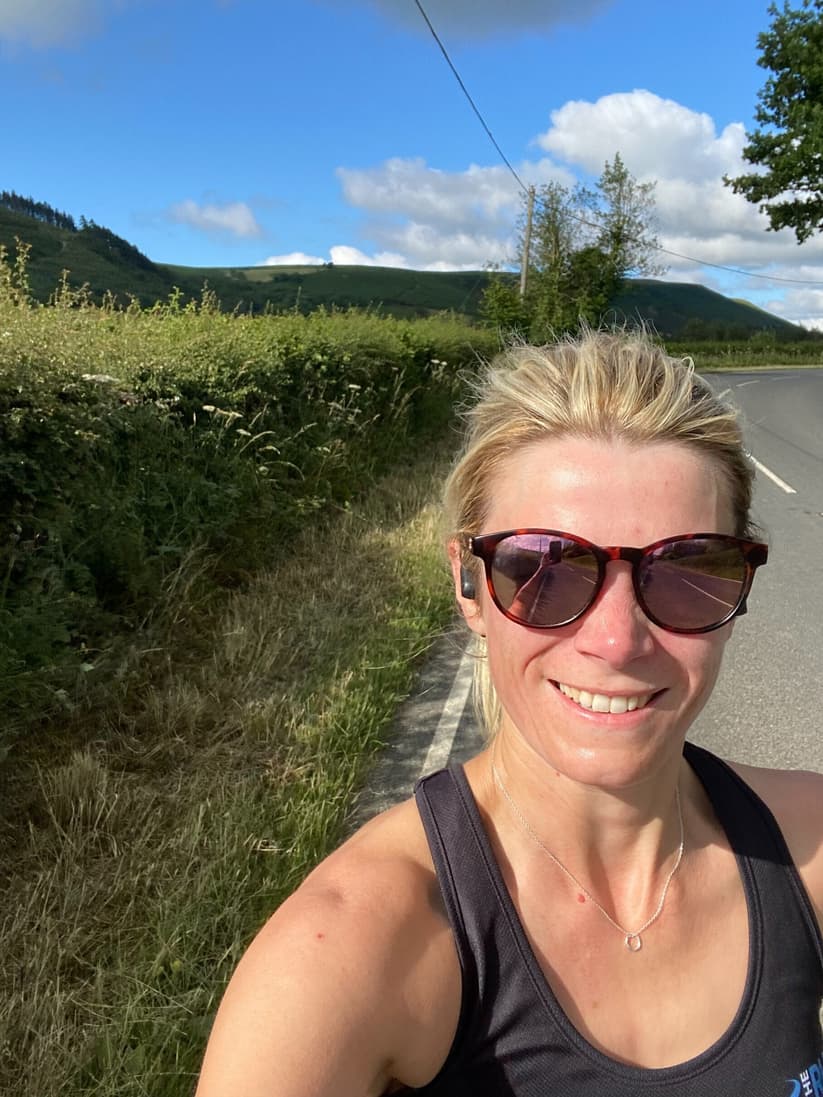 Mike
The last few months my training has been massively disrupted. I planned to try to run the West Highland Way with a friend but we both got covid so had to postpone until October (after the marathon.) What was really annoying was that I had tapered down my running for two weeks and then I was unable to run for 10 days with covid, so I essentially took a month off! I guess this is where not having a rigid training plan helps - at least I haven't fallen behind on anything!
I tried to keep fit during the isolation by using the peloton app and doing HIIT and strength classes, but I have definitely lost some running strength and speed. It comes back quickly though so I'm not too worried and I did manage about 28 miles over the last 7 days, so I'm starting to get it back. I definitely need to do more longer runs, but I have done a few hill sessions and some shorter faster runs to build a solid base (it's really important not to just run easy pace and flat all the time)!
I'm up in Scotland for a week on holiday and I'm planning to spend a bit of time on the trails here which should really help. After that my plan is to run commute at least twice a week in the lead up to the marathon - it's really hard to fit in the long runs with a busy job, so mixing it with a commute does help free up some time in the day (also gets a car off the road which helps the environment too 😊).
I'd really like to be up to 30 miles a week in September and I definitely want to get one 20+ miler in before the marathon itself. Can't believe it's just over two months to go - exciting!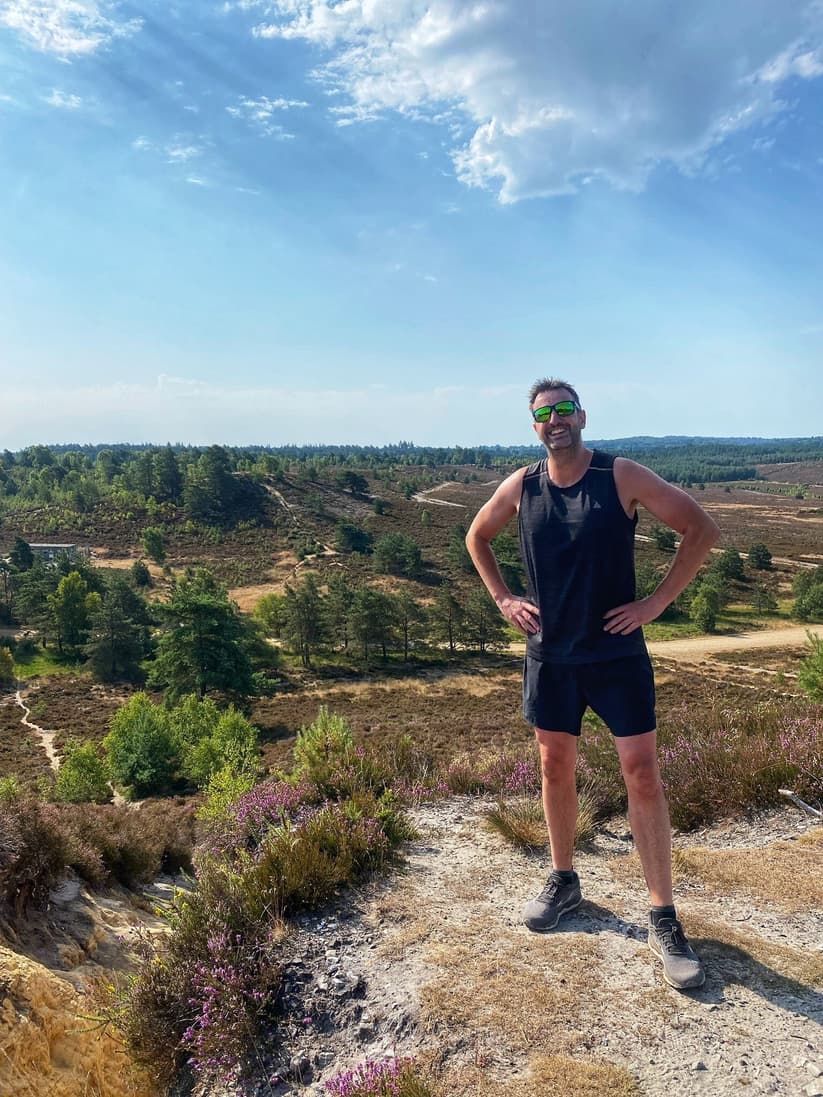 Rachel
My Marathon training has taken a back seat while I was in training for my Triathlon. Which didn't go well, I have never had cramp before and 45 miles into my cycle, my legs were cramping up and I couldn't move. I was really upset at the time. I never not finished a race / event – so to have a DNF for an event in which I trained for really did hurt my confidence. I have found training quite hard over the past month or so – with multiple injuries - I fell off a 6ft ladder and hurt my back, I then fell over on my run and busted up my knee.
I'm finding running in the sun hard and not enjoyable. I'm much more of a 5am winter runner. I have a few half marathons booked in over the next 2 months, so I'm sure I will pick up my training. Now I don't have any distractions in my way, my focus is building on my distance. I definitely need to be running more and often, I'm quite comfortable with running a 5K but I know it need to ramp this up. I ideally need to be up 25 miles a week. What I find hard about working in the fitness industry is the fact that everyone assumes you are an amazing runner. This can add a lot of pressure and it's something I do let hold me back.
I'm looking forward to going on holiday and running somewhere new, I get in a habit of running the same roads and it can get rather boring.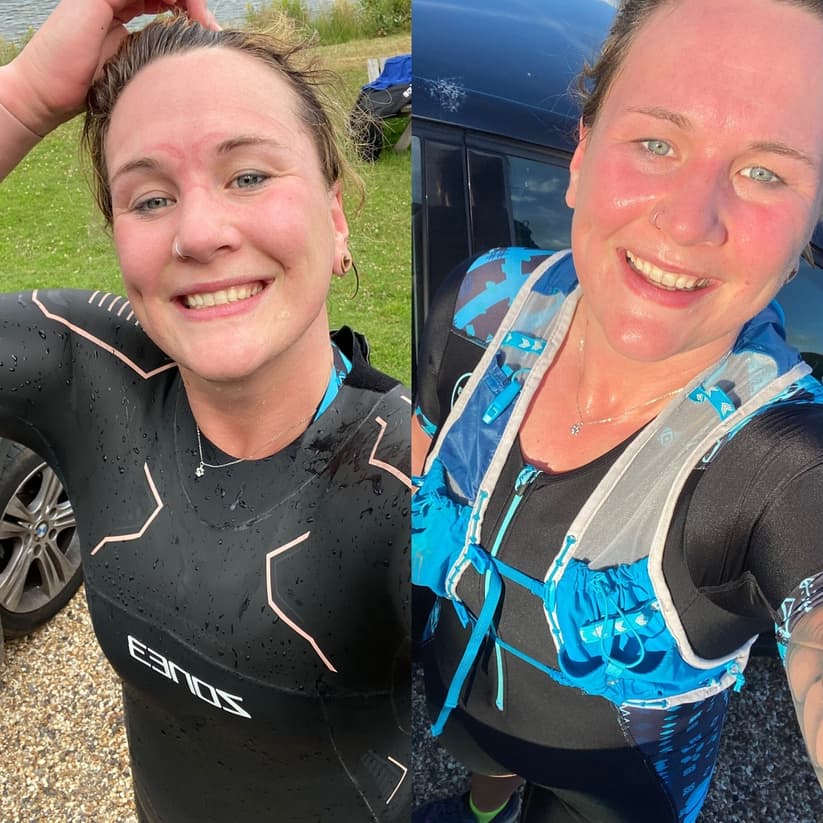 How can you support?