23 March, 2021
Nikwax - Tent & Gear Solar Wash and Solar Proof
Tent and Gear SolarWash and Solar Proof are an easy to use high performance cleaner and water proofer with UV protection for synthetic tents, awnings marquees, rucksacks, paniers and camera bags.​
Solar Wash is also appropriate for use on cotton and canvas. Tent and Gear SolarWash cleans effectively and SolarProof adds Durable Water Repellency. Both products protect against UV deterioration an extend the life of outdoor fabrics. One application can double the effective life of fabrics.

---
Outside & Active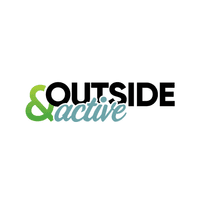 Outside & Active is the home for those who love the outdoors. Our mission is to inspire, inform and educate people about being active outdoors in a fun, safe and sustainable way. We provide inspiration, kit, tech and advice on adventure, camping, climbing, cycling, hiking, running water and winter.
Related Articles
Most recent articles by Outside & Active
Most recent articles in CAMPING
---
Nikwax
Nikwax are the world leaders in innovative, environmentally friendly aftercare for clothing and gear, creating outstanding products for outdoor explorers.
Nikwax offers a range of cleaning, conditioning and waterproofing products which easy to use and will keep your gear performing as it should and extend its usable life.