Here we take a look at some of the latest tech items that can monitor your training, aid recovery and maybe even encourage and make training a little more fun.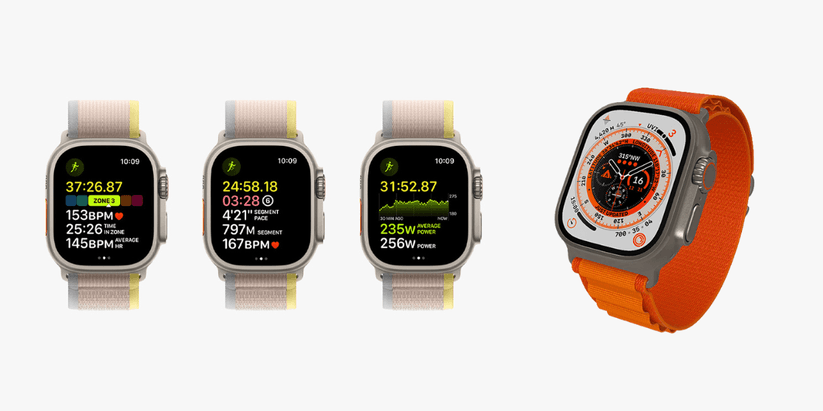 Taking the Apple Watch to a new level, this version, the Ultra sees great advances in both the physical watch and its operating software.
The new watch features an aerospace-grade titanium case making it light, durable and corrosion resistant as well as a large sapphire crystal display that's super bright and easy to read in any conditions and while on the move.
Battery life has increased significantly and now offers up to 60 hours of use. In real life, using the watch throughout the day as well as a daily 10-mile run and sleep tracking I've found that simply charging the watch whilst I'm in the shower gives it more than enough power to meet my demands without concern. An update due soon will increase battery life further, making the watch capable of catering for Ultra-distance events.
New dual-frequency GPS tracking means fantastic route measurement which is made even better by the use of built-in sensors in the watch that mean even in the city, going through underpasses or in dense forest, distance and route tracking remain highly accurate.
Runners are catered for very well by the latest updates to the operating system. The watch can display up to 6 lines of data as well as the ability to scroll through different screens during a training session. As well as the usual speed, time and distance, you can now display heart rate and zones, elevation, running metrics such as stride length and vertical oscillation and now running power. The ability to create custom workouts is a great addition to the software meaning you can pre-program a warm-up, intervals and recovery based on time, distance or heart rate with the watch prompting you and recording each stage of the session.
When venturing off the beaten track the watch can record way points along your route, great for ultra-distance athletes or should the need arise for you to back-track.
There are updates too to the health features of the watch, with temperature sensing working with heart rate, respiratory rate, blood oxygen and sleep monitoring all helping to create a complete picture of your health on a round-the-clock basis.
Overall the Apple Watch Ultra is now a highly advanced athletes tool that provides a complete picture of your daily activities and health that's built to go the distance.
---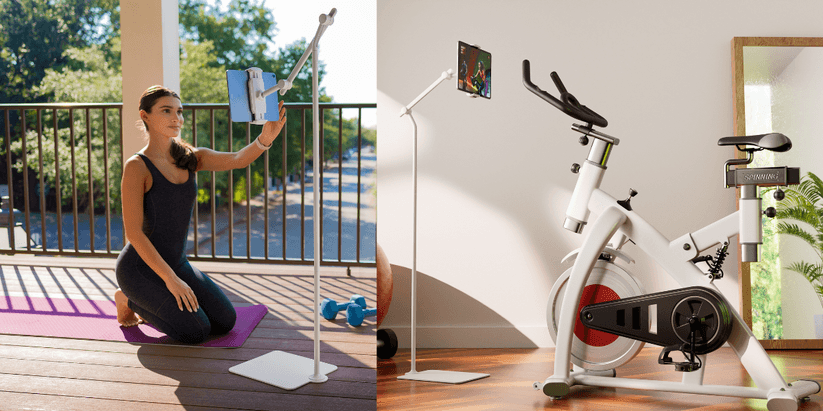 When training from home many fitness routines now require the use of a smartphone or app. The HoverBar Tower now solves the issue of how to prop up your phone or tablet to enable it to keep in sight while you train.
No more balancing your phone on household items, the tower keeps your device at eye level throughout your workout.
It's highly adjustable and keeps your device securely in place without any movement. Once set at your perfect viewing angle it stays there.
I've found it perfect for use when running on the treadmill, cycling on my Wattbike and also for doing floor-based exercises. It's even proved very useful enabling me to use my iPad as a second screen when working on my laptop!
---
The music keeps on playing with these smart active noise-cancelling earbuds. A wireless or USB charging case ensures up to 70 hours of playback time while the sweatproof means you can train as hard as you like. Users can customise the amount of noise cancelling depending on their training environment to either block external noise or allow the sound of traffic etc in the 'Be Aware' mode to keep you safe while on the roads.
The over-the-ear clip is a feature we like as it ensures the buds stay securely in place with no danger of losing one regardless of your activity level.
---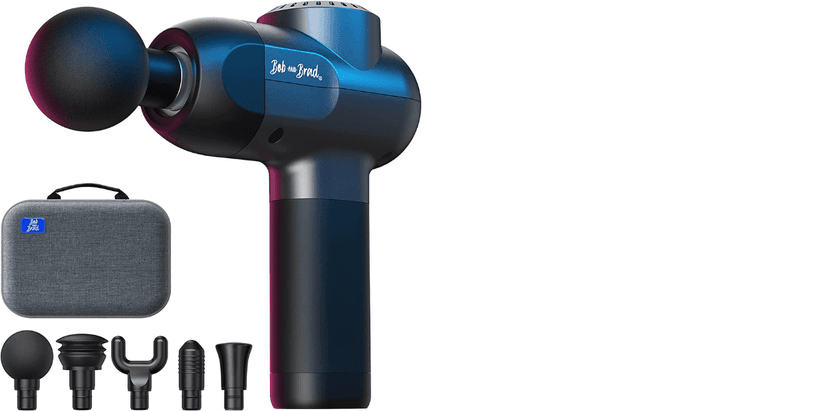 Despite its lightweight design this massage gun manages to deliver a high-torque 3200rpm. The deep percussion action with 5 speeds and 5 different massage heads can target any body part with a tailored massage to help increase circulation, reduce muscle soreness and improve recovery. It's quick and easy to charge via USB, has a long battery life and is super-quiet when in use.
---
Gym Pro Luxe is an all-in-one portable gym that promotes a full-body workout in just 20 minutes a day! Gym Pro Luxe is made using high-end, premium materials, including "layered latex" bands that won't wear down and become weak.
Allowing you to train from home without the need for full-scale body workout machines with this kit that takes up the minimum amount of space. Lightweight and portable, the kit is also great for use when travelling and is the lightest of its type on the market.
Able to recreate over 100 exercises from deadlifts to bench presses, the kit can provide up to 90kg of resistance.
The kit is easy to use as well as tailor the resistance and a wide range of videos are available to follow to give you the complete body workout.
---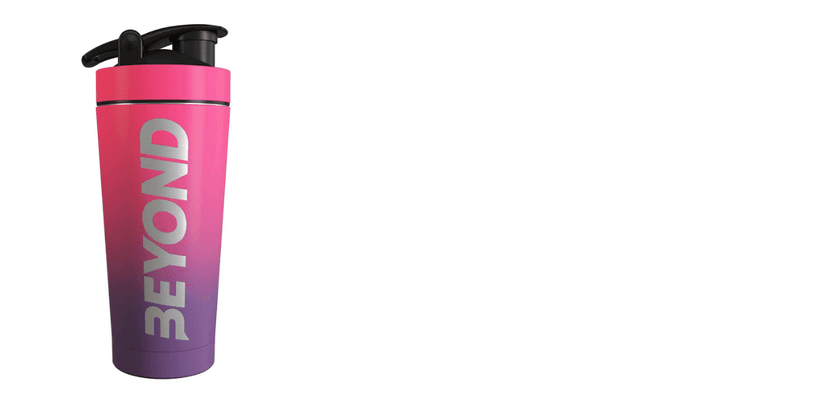 This premium shaker takes things to the next level with double-walled insulation to keep the contents hot or cold. A large 735ml capacity is large enough for most people's nutritional needs and the vacuum insulation ensures long-lasting temperate control. The food-grade stainless steel is easy to clean and there's internal volume marking for easy mixing. The leak-proof cap and drinking spout make it as practical as it is stylish.
---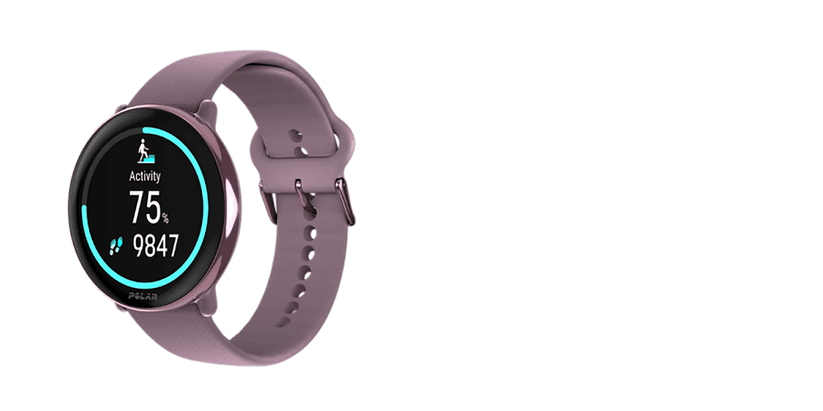 Aimed at those wanting a round-the-clock picture of their training and recovery, this new model from Polar gives insights into everything from your sleep to your training and can even offer suggestions for your next workout.
At just 35g and with a sleek, slim-line design you hardly notice you are wearing the watch but with a bright AMOLED display all the information you'll need to crystal clear and easy to read even during training.
The touch screen and single button operation make it easy to use and when used with Bluetooth headphones and your watch it can provide voice guidance on things such as split times and distance covered.
Various options for the day's training are suggested by the watch as well as options to aid recoveries such as core or stretching workouts. These have on-screen guides to take you through each session.
Your nightly recharge and sleep are monitored via a new 'sleep-wise' feature which shows the effect of your sleep on your state of recovery. This will also make suggestions for the following night's sleep to maximise recovery.
The now usual features such as GPS tracking and heart rate monitoring are of course built-in as are options to record over 100 different sports and activities.
The brand's Polarflow app, as well as the website, provide even more in-depth analysis making this a great option for those wanting an all-around view of their training and recovery.
---
Athletics runs in the Freary family. Paul's father, Mike held the British 10,000m record in 1969 and Paul himself has been running for over 45 years.
As an athlete Paul has won Northern and Inter-County golds at 5000m as well as British half-marathon and trail running titles.
His claim to fame is beating Steve Cram over the classic mile distance on the road in Bermuda, a distance where Paul's personal best in 3minutes 56seconds!
Having worked in the running industry for over 25 years he's worked for Puma, Fila, Nike and adidas as well as now owning his own running store. An expert in video gait analysis, Paul is ideally placed to write authoritative reviews of running footwear, gadgets and gear.
For 2023 Paul has his targets set on improving his 2:39 marathon from Berlin in 2022.