With the Coronation bank holiday weekend, we are all looking at ways to make the most of the extended time off. Instead of suggesting some ideas myself, I decided to turn to the powers that be at ChatGPT to see what it thinks we should be doing.
Chat GPT picks what we should be doing this bank holiday weekend
To honour King Charles III coronation, the UK will have its second bank holiday weekend in as many weeks. Of course, we all want to make the most of this time, but what are the options available to us. Yes, we can head out on our standard run or walk, but why not think a bit more outside of the box and plan something with a friend, family member, colleague, or even a solo bank holiday adventure. 
I began writing this article by suggesting 5 things to do this weekend, but that quickly inspired the thought to see what the growingly popular Open AI, Chat GPT, might have to say and suggest about this. 
With all AI software at the moment, we have to take what they say with a pinch of salt. After all, they are scouring the internet for what they think is the best response to my question in a sort of formulaic method. But actually, if you see Chat GPT's suggestions as a building block and a point of inspiration rather than a definitive answer then I think it can be a very useful platform. 
Part of the inspiration for this article from reading Mike's article where he was testing the Chat GPT waters and asking it about running shoes. You can read that article by clicking here. 
The question I asked Chat GPT was 'What are some cool things to do this bank holiday weekend'? The answers are from the programme but I have added a bit more information and some suggestions under each point to help inspire you this bank holiday weekend.
---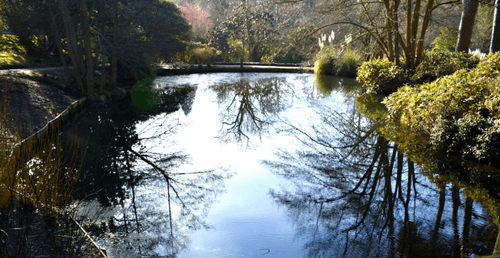 1) Visit a National Trust Property
What Chat GPT says:
The National Trust is a charity that protects and preserves some of the UK's most beautiful historic buildings, gardens, and natural landscapes. They have many properties that are open to the public, and visiting one of these properties can be a great way to learn about history and enjoy some beautiful scenery.
What Dom says:
National Trust locations are often some of the most incredible places to visit up and down the UK. Historic buildings, well maintained grounds, and fantastic places to head for a hike before circling back round to the cafe for a coffee and cake. With over 500 historic houses, castles, ancient monuments, gardens, parks and nature reserves, there is likely to be a National Trust not far from you. In fact, there is a handy search tool on the National Trust website which searches by location. 
However, here are a few ideas for some cool National Trusts locations to check out if you fancy a journey.
Clandon Park, Surrey- This is actually my local National Trust park, what stands out about this location is that the historic building actually burnt down in 2015, damaging all of the building aside from one room. Everyone was evacuated safely but much of the memorabilia was lost in the fire and the framework of the building still stands today as restorative works gradually take place. 

But do not fret as you are still able to take guided tours inside the building and Clandon Park's garden is also free of charge to visit from March until October - perfect timing.

St Agnes Head, Cornwall - It's one of Cornwall's most Instagrammed spots, a spectacular reminder of the county's industrial history. This is a walk like no other, where the South West Coast Path zigzags through heathland and past clifftop mines with the echoing rumble of the sea below, and over to a secret, cove-covered beach.

If you don't mind the bank holiday traffic down to the South-East then St Agnes Head could prove to be a worthwhile adventure (and an opportunity for your latest Instagram post).

Culzean Castle and Country Park, Scotland - Heading up to the complete other side of the UK. This turreted beauty that looks as if it has been ripped out of a children's book. Once the playground of David Kennedy, 10th Earl of Cassillis, Culzean was built in 1777 to impress all who visited, with an emphasis on opulent with a mighty big O. From the magnificent round drawing room to one of the world's largest collections of swords and pistols in the armoury, there's plenty to snoop out.

Blickling Estate, Norfolk - Over on the east side of the UK we take a look at a National Trust location I have been to and can vouch for myself. There's a distinct fairytale feel to Blickling Hall, a breathtaking Jacobean mansion flanked by ancient yew hedges and encircled by its historic park.

If you want to take a bike with you and cycle around this location then I would highly recommend. 
---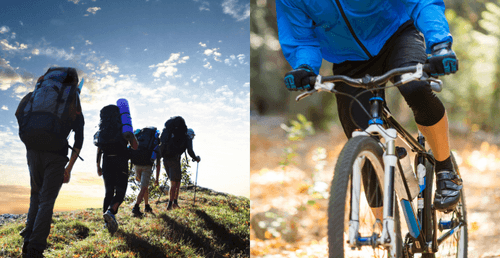 2) Go on a hike or bike ride
What Chat GPT says:

There are many great trails and cycling routes throughout the UK, ranging from easy walks through scenic countryside to challenging mountain hikes.
What Dom says:
On the surface this suggestion can seem quite low-key and simple. But i refer back to what I said at the top of the article - about using these suggestions as a prompt to inspire you on your own adventure. Yes you could head out around your local village, town, city, or countryside but why not be inspired to head further afield. 
Luckily I do not need to write stuff here as we have two articles on the website that can inspire you whether you want to hike, cycle, or both!.
---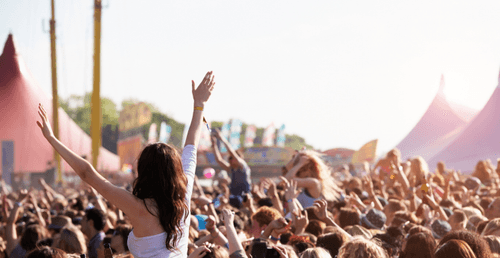 3) Attend a music or arts festival
What Chat GPT says:

There are many music and arts festivals taking place over the bank holiday weekend, offering a chance to enjoy live music, dance, theater, and other performances.
What Dom says:
As with all things outdoors, your motivation to head to a festival will be largely weather dependent. And, the weather isn't looking fantastic! Nonetheless, lets take a look at some of the events taking place over this bank holiday weekend.
Focus Wales 2023 - FOCUS Wales is an international multi-venue showcase festival taking place in Wrexham, North Wales, which places the music industry spotlight firmly on the emerging talent that Wales has to offer the world, alongside a selection of the best new acts from across the globe.

Acts like Billy Nomates, Squid, and The Coral are just some of the emerging Welsh talent that you could check out this weekend.


Open Art Market & FREE Creative Workshops, London - If you are in to your art and can head to Portobello Road in London then this could be the perfect free opportunity for you. This open market offers affordable art, FREE creative workshops and opportunities to meet, connect & create.

Stalls are open from 10:00am - 4:30pm this Saturday 6th May and workshops are available throughout the day for all ages and abilities. 


The Golden Festival of Food & Music- This year's Food & Music Festival will be taking place on Sunday 7th & Monday 8th May to tie in with the King's Coronation weekend and the 50th Anniversary of South Hill Park Arts Centre, Bracknell which will feature over 30 stalls and two music stages plus lots more and will run from 12 noon until 6pm on both days.

Live music on the Sunday (7th May) includes a Tribute to Madness from fabulous 7 piece band Skamungas, a Tribute to Little Mix performed by Lil Mix , a Tribute to Beyonce performed by Lauren G who has travelled the UK and Worldwide for many years performing as Beyonce and a Tribute to Elvis (The King) by Bracknell's very own TC.
---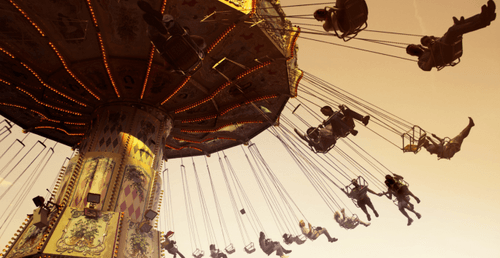 4) Visit a theme park of water park 
What Chat GPT says:

There are several theme parks and water parks throughout the UK that offer a fun and thrilling day out for people of all ages.
What Dom says:
I mean Chat GPT isn't wrong with this one, there are a whole host of theme parks and water parks up and down the UK that are now back and booming following the winter shut-downs. Again, the issue of the weather is there but if you don't mind the chance of rain and want a fun day out - then this is definitely a great suggestion for families. The only important thing missing from Chat GPT's reply is a list of examples. So I took the initiative... and asked GPT for the best theme parks in the UK... here they are:
---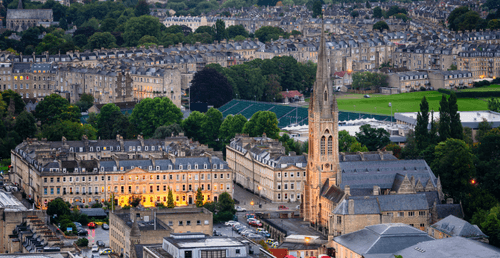 5) Take a city break
What Chat GPT says:

If you're looking for a city break, there are many cities throughout the UK that offer plenty of cultural and historical attractions, such as museums, art galleries, and historic buildings.
What Dom says:
Facing a similar issue to the point above, Chat GPT didn't actually suggest some places to go. So guess what? I asked it! Exploring a city you have not visited before with a loved one, friend or family can actually be a heart warming and fun experience. Not to mention the steps you will get in exploring the place. I asked Chat GPT what cool cities I should explore this weekend, and this is what it came up with. Have you been to any of these before? If not, maybe you should check one of them out.
Edinburgh: Edinburgh is the capital city of Scotland and offers a wealth of history and culture, from its stunning medieval architecture to its world-famous Edinburgh Castle. You can also explore the city's many museums, art galleries, and shops, or take a stroll through its beautiful parks and gardens.

Liverpool: Liverpool is a vibrant city in northwest England that is known for its rich musical heritage, including the Beatles. You can visit the Beatles Museum or explore the city's many music venues and festivals. Liverpool also offers a range of cultural attractions, such as the Tate Liverpool art gallery and the Liverpool Cathedral.

Bristol: Bristol is a hip and artistic city in southwest England that offers a range of cultural attractions, including street art, music festivals, and museums. You can also explore the city's beautiful harborside area, which features a range of shops, restaurants, and galleries.

York: York is a historic city in northern England that offers a wealth of medieval history and architecture, including its famous city walls and Gothic cathedral. You can also explore the city's many museums, art galleries, and shops, or take a stroll along the River Ouse.

Bath: Bath is a beautiful city in southwest England that is known for its stunning Georgian architecture and Roman baths. You can take a dip in the famous thermal waters or explore the city's many museums, art galleries, and shops.
---
So there we have it, here are 5 ways that you can make the most of your bank holiday weekend. You can go out, explore somewhere or something different - or you can quite simply use the weekend for some restoration and save these adventures for another time. But don't forget, use and see Chat GPT as a starting point and inspiration.
Enjoy your bank holiday weekend!