Osprey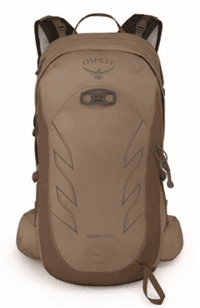 Osprey's Talon Earth features bluesign® approved recycled fabrics inside and out, top to bottom. Everything from binding tape to sewing thread is recycled and roughly half of the plastic hardware is also bluesign® approved and made from certified-renewable natural gas. Even the zippers and woven labels are recycled.

SRP: £160
AKU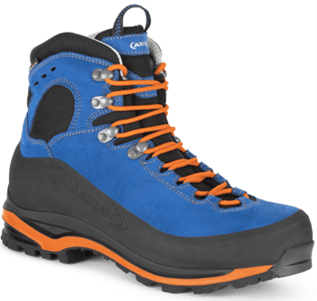 Back in 2018 AKU was the first and only company in the footwear sector to have calculated and certified the environmental impact on the Bellamont Plus walking shoe and pioneered the use of Zero Impact leather (chrome and heavy metal free) on other models in the AKU range. The brand's new animal-leather free Superalp V-Light GTX boot reaffirms AKU's 'reACT Responsibly', less waste, less consumption, less impact ethos.

SRP: £274.99
Nikwax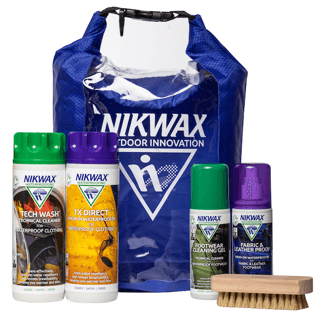 Global leader in innovative, environmentally safe aftercare and waterproofing solutions, extends its commitment to human and environmental safety with the implementation of a Chemical Management System (CMS) further demonstrating the sustainable qualities of Nikwax products. The Nikwax CMS goes above and beyond legal requirements to eliminate hazardous chemistry from the entire manufacturing process - from sourcing to bottling. It allows the brand to add chemicals of concern to its unique Manufacturing Restricted Substances List (MRSL), ensuring they react quickly to emerging safety evidence so that nothing dangerous comes in, or gets out into people's homes and the environment. Nikwax's Outdoor Complete Care Kit contains everything you need to clean and reproof safely clothing and footwear.

SRP: £21.25
Páramo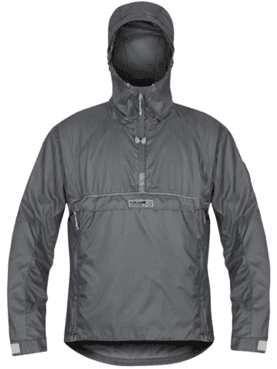 Páramo waterproofs last longer than conventional waterproofs – offering renewable waterproofing and repairability. Páramo waterproofs use fabrics designed NOT to become obsolete. The unique PFC-free Nikwax Analogy fabric system provides fantastic ultra-breathable and Directional performance, keeping the weather out without recourse to laminates, membranes or taped seams. As a result, there is no element to break down or fail over time. Instead, the waterproofing is renewable indefinitely with water-based Nikwax aftercare products. The lightweight, waterproof and versatile Velez Adventure Smock offers great protection and ventilation.

SRP: £250
Darn Tough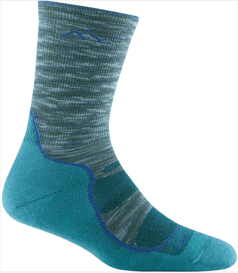 Durability is one of Darn Tough's primary design principles. By designing for durability, Darn Tough ensures their products perform better, last longer, and hold up to their Unconditional Lifetime Guarantee. Darn Tough's Light Hiker Micro Crew Hike Sock was updated with this in mind. New, reinforced cushioning extending over the Achilles offers increased durability and comfort in one of the top wear zones. Committed to supporting the Responsible Wool Standard (RSW), Darn Tough is working towards shifting 100% of their wool supply to RSW-certified Merino Wool.
RRP: £24
VAUDE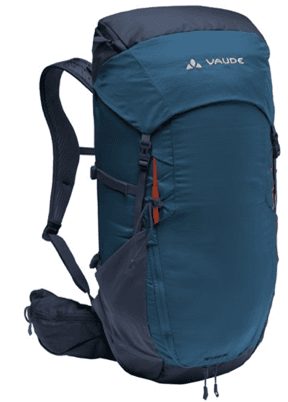 VAUDE'S new spacious and versatile hiking backpack, Neyland 30, is climate neutral and has been made from primarily recycled materials. VAUDE believe that sustainability and product longevity go hand in hand, their products are characterised by a timeless design, robust materials and simple repairability. The Neyland 30 has all of the features you'd expect from a VAUDE pack, integrated EMP back panel (ergonomic movement panel), ErgoShape shoulder straps, multiple compartments to keep your gear in order, hydration system compatibility, side stretch pockets, trekking pole attachments, side compression straps and more!
VAUDE's HQ has been climate neutral since 2012, and all of the brand's products have been climate neutral since 2022.
RRP: £140
LifeStraw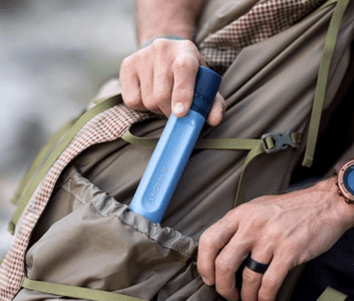 LifeStraw's Peak Series Straw is the most popular outdoor water filtration device on the market reimagined. Drink directly from lakes, rivers, and streams, or fill a container and to use your straw filter on the go with protection against bacteria, parasites, microplastics, silt, sand, and cloudiness. Certified Climate Neutral and B-Corp, LifeStraw gives back with every purchase made through its Give Back programme – for every product you buy, a child in need receives access to safe drinking water for a year.
SRP: £34.95
NEMO Forte™ Endless Promise™

NEMO's #1 selling synthetic sleeping bag, Forte™, is packed full of features such as Classic Spoon™ shape adding room at elbows and knees, Thermo Gills™ for fine-tuned heat regulation, and it's NEMO's first Endless Promise™ product. The Endless Promise philosophy is all about keeping products out of landfill. From taking on the challenge of creating mono-polymer products that can be recycled at the end of their life, to partnering with Unifi to ensure there's a place for these products to go when customers are done adventuring them.
SRP: from £179.99
Hydro Flask 32 oz Wide Mouth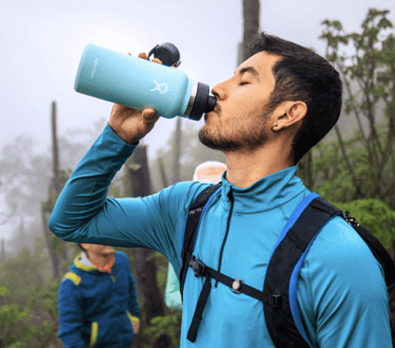 Take your refreshment with you with Hydro Flask's wide mouth bottle, which guards the temperature of your drink keeping it cold for up to 24 hours, or hot for up to 12. With a range of colours to choose from and interchangeable lids available, it's your summer go-to to help cut down on single-use plastic beverage cups. Hydro Flask's Parks For All programme sees charitable donations given to non-profits who help protect, develop, maintain, restore, and provide equitable access to parks across the planet.
SRP: £41.95