The stories come from the top of the world down to Antarctica, across oceans and up mountains. From total isolation to the visiting the Sami community in Sweden. Along the way they include the power of friendship and unexpected acts of kindness around the world.
They feature hermits, castaways, counts, adventurers, criminals and explorers, plus no book list is ever complete without a dusting of passion, unrequited love, revenge and the desire to change your path in life.
Here are our 8 book recommendations to kickstart your summer reading:
---

I have read all the books and my favourite is Shackleton. I am always drawn to the cold and epic tales from early explorers. Last year I saw Ranulph on his book tour and managed to get my hands on a signed copy of Shackleton and now it is a true treasure on my book shelf. Ranulph is quirky, captivating and has a never-ending pool of stories. If you get a chance go and see him live. Here are his upcoming tour dates

Happy Reading
1 Classic: The Count of Monte Cristo by Alexandre Dumas
Kindle and Paperback: 1312 pages
Listening Length: 50 hrs
The epic tale of wrongful imprisonment, adventure and revenge, you can also watch the film!

Edmond Dantes is thrown in prison for a crime he did not commit and is confined to an isolated fortress. Here he learns of treasure hidden on the Isle of Monte Cristo and he plans his escape and uses the treasure to plot the destruction of the men responsible for his time in prison. Dumas' tale of suffering and retribution is inspired by a real-life case of wrongful imprisonment. The book was published in 1844 and is considered one of the great thrillers of all time.
If you like this you may like one of his other famous books, The Three Musketeers.

2 This book is being made into a film for Netflix: Stolen by Ann-Helén Laestadius
Kindle and Paperback: 416 pages
Listening Length: 12 hrs Approx
A moving and haunting book that has become an international sensation, it is the tale of a Sami girls coming of age and a powerful story about community, family and justice. The Sami, Scandinavia's indigenous people have suffered decades of injustice and this is their story.

This book took a while to get into but slowly you become immersed in their lives and want to know what happens next.

3 New on the shelves: Hermit by Jade Angeles Fitton
Kindle and Paperback: 304 pages
Listening Length: 8 hrs Approx
This is the story of Jade: it starts with her describing a destructive relationship and then her journey via peace and solitude back to a safe space. This is an inspirational story of recovery, finding sanctuary and of celebrating solitude in the natural world. Through conversations with other hermits across the world, Jade begins to understand the many ways of how you can live alone. As we all live in a more constant and increasingly busy and noisy world, this gives you an insight into the how and why more and more people are seeking solitude and immersing themselves in nature.
It's tough, brutally honest but a beautiful read.

4 Niche: How to Live in a Van and Travel by Mike Hudson
Kindle and Paperback: 286 pages
All about van life and making your choices on how you want to live.
It is entertaining, lively and full of practical advice on how to live your best van life.
I am the proud owner of a camper van – so I loved this book and consumed it over one weekend.
Makes you think about what you can change?
5 Greatest Living Explorer: Shackleton by Sir Ranulph Fiennes.
Kindle and Paperback: 416 pages
Listening Length: 12 hrs Approx
"To write about Hell, it helps if you have been there" you know it is going to be an epic book with a description like that!
This is a biography of Ernest Shackleton written by the world's greatest living explorer, Sir Ranulph Fiennes. In 1915, Sir Ernest Shackleton's attempt to cross the Antarctic was abandoned when his ship, Endurance, became trapped in ice. The disaster left Shackleton and his men isolated in the South Pole, fighting for their lives. Their survival and escape is the most famous adventure in history.

6 What were you doing at 22? The Girl That Climbed Everest by Bonita Norris

Kindle and Paperback: 272 pages
From Everest to K2, The Girl Who Climbed Everest is the story of Bonita Norris' journey undertaking the world's toughest and most dangerous mountains. It shows what an average person with no climbing background or experience can go on to achieve with laser focus and true self-belief.
This is honest, easy to read and I read it the night before I hiked to Machu Picchu, it was perfect timing!

7 Step into the Wild: Ben Fogle Inspire: Life Lessons from the Wilderness
Kindle and Paperback: 288 pages
Listening Length: 8 hrs Approx
"What can rowing across the Atlantic teach us about boredom and about patience? Can coming down from Everest take more resilience than climbing up in the first place? How can the isolation of the South Pole highlight what's most important?"
Ben's books are always full of adventure and what it can teach us about living well and living wild. He has a gentle style and thoughtful perspective on how we engage with nature and what it can teach us along the way.

8 An Early Female Adventurer: A Woman in the Polar Night by Christiane Ritter
Kindle and Paperback: 224 pages
This book was written in 1934 after Christiane returned from her year in Spitsbergen and it has remained a classic ever since and has never gone out of print.
In 1934, the Austrian painter Christiane Ritter travelled to the Arctic Island of Spitsbergen to spend a year with her husband, an explorer. They lived in a small remote hut, hundreds of miles from the nearest settlement. After a harsh and bleak start, she falls in love with the Arctic world and embraces its beauty and finds the magic in her surroundings.

This book is quick to read, full of beauty and rich description to carry you into her icy world.
It leaves you with the question would you have the courage to live in such isolation?


Enjoy your Summer Reading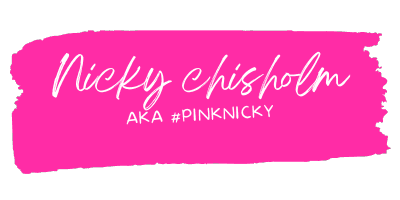 Here is your bonus book – it's not an adventure book but a book full of short stories packed with genius and dark storytelling. "The Great Automatic Grammatizator" I think it's the very early days of Chat GPT – Roald Dahl had the idea long before us all!
Ps if you have any books you would like to recommend pls comment under the post or email me [email protected] and we can include them in the next book list.