Summer is officially here! It's time to make the most of the summer holidays and explore the coasts, countrysides and hidden treasures across the UK.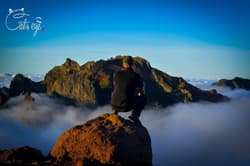 The Summer Outdoor Challenge gives you 10 ideas to explore and inspire you to: visit somewhere new, set off on a day trip, plan an overnighter or go bigger and embark on a mini adventure by combining a few of the challenges.
As long as you are prepared for all weathers the challenge can begin.........
All photos in this challenge have been supplied by Cat's Eye Photography

Summer Challenge 1
Climb to the top of a mountain, hill or sightseeing point. It may be hard work but always worth it. Try it at sunset to make it extra special.
How about these places to get you thinking:

Mount Snowdon, Wales

Westonbirt Arbortum, Gloucestershire
An Sgurr, Inner Hebrides
Box Hill, Surrey
Salisbury Catherdral, Wiltshire
-----------------------------------------------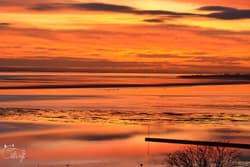 Summer Challenge 2
Watch the sunrise and have a picnic breakfast as you welcome in a new day. I do this every year with a friend and we love it - you will be surprised at how many people are up at that time!

View here to see sunrise times near you or use a weather app on your phone

Places to watch the sunrise:

Morte Point, Devon
Sandwood Bay, Scotland
Perranporth Bay, Cornwall
Blenclathra, Lake District
Macclesfield Forest, Cheshire
----------------------------------------------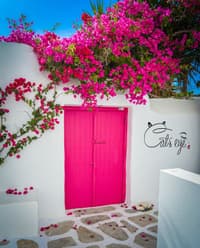 Summer Challenge 3
Add some colour into your day and visit a National Trust property. The aim is to spot as many pink blossom and flowers as you can - watch out for the Hydrangeas and Rhododendrons - they are in full bloom!
Visit the National Trust website to view their properties all over the UK

Great places to spot your pink blooms:
Anglesey Abbey, Gardens and Lode Mill, Cambridgeshire: Make sure you visit the watermill and the rose Garden
Sissinghurst Castle Garden, Kent: Check out the library and the tower
Benthall Hall, Shropshire: Visit the church and crocus garden
Beningbrough Hall, Gallery and Gardens, Yorkshire: Find the walled garden full of fruit blossom, historic trees and pergola
Powis Castle and Garden, Wales: Look out for the exhibitions, famous tapestry and apple trees
-------------------------------------------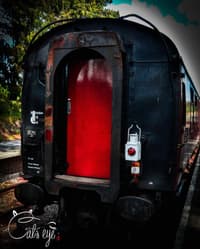 Summer Challenge 4
Take the stress out of your day out and leave the car at home, book your train tickets and open up new places to visit.

Plan your journey here with Trainline
Inspiration: The Trainline website lists loads of great days out. Here are a few to get you thinking:
Edinburgh Castle: is a short walk (up a steep hill) from Edinburgh Waverley Station.
Chester Zoo: nearest station is Chester Station and then you catch the Zoo Bus
Windsor Castle: nearest station is Windsor and Eaton Riverside, its a 10 minute walk to the castle
Lake Windermere: nearest station is Windmere. It is a 30 minute walk or catch the bus
Loch Lomond & the Trossachs National Park: nearest station is Balloch with bus connections to the Trossachs. The West Highland Line travels through the park heading for Fort William, with stops at Arrochar & Tarbet for the Argyll Forest and Upper Tyndrum for the Breadalbane area
---------------------------------------------------------------------------------------------------------------------------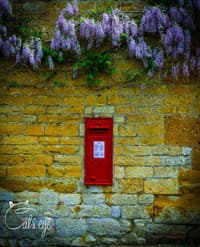 Summer Challenge 5 

Time to get creative and send your holiday news to family and friends. Get clicking with your camera and capture your day, then send a postcard with a holiday message.

Upload your holiday photo and send via Moonpig
                                                  Upload and design your own postcard on Canva

Visit Land's End and send a postcard from the UK'S most Southerley postbox
Visit John O'Groat and send a postcard from the UK'S most Northerly postbox
Or surprise a friend and send a postcard from Timbuktu- ps for this one you don't actually have to go to Timbuktu!
-----------------------------------------------------------------------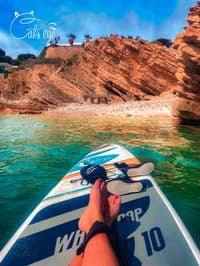 Summer Challenge 6
The Summer Holidays are the perfect time to try out a new watersport: how about giving Stand Up Paddleboardingor (SUP for short) a go.

Be prepared to laugh, wobble, fall in and get very wet. Test your balancing skills and paddle mastery with fun days and taster sessions or go the next step and sign up for Courses and Training Sessions
Click here to find the Courses and places to try Paddleboarding near you

Read up about safety, what to wear, learning about the environment and always check the weather and tides with British StandUp Paddleboard Association
---------------------------------------------------------------------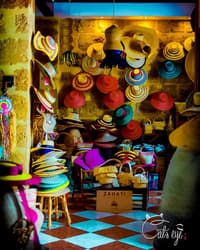 Summer Challenge 7 
Time to explore local markets to discover artisan goodies, tap into the regional vibes and support the small business community. You will undercover foodie delights and homemade foods of every shape and form.

Market Inspiration:

Borough Market, London - Best for: artisanal produce and street food
Stockbridge Market, Edinburgh - Best for: sweet treats
St Nicholas Market, Bristol - Best for: antiques and vintage
St George's Market, Belfast - Best for: meats and cheeses
Hay-On-Wye Thursday market, Wales - Best for: books and coffee

Columbia Road Flower Market, London- -Best for: Fresh Flowers of every kind
--------------------------------------------------------------------------------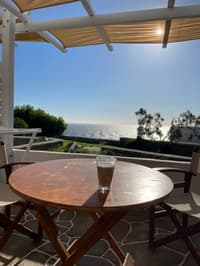 Summer Challenge 8
The UK has 100's of amazing pubs - here are 5 to wet your appetite. You can't beat a beer in the sunshine with friends.

1 The Magic Garden, Battersea, London - quirky, hippy vibe

2 The Old Neptune, Whitstable, Kent - right on the beach with beautiful sunsets

3 The Watering Hole, Perranporth, Cornwall - stunning beach bar
4 White Swan, Twickenham, Surrey - suntrapped riverside terrace
5 The Bell at Skenfrith, Abergavenny, Wales - historic pub with riverside garden
-----------------------------------------------------------------------------------------------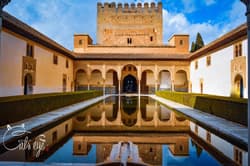 Summer Challenge 9
The key to this challenge is to arrive early to avoid the crowds or be prepared to walk, ramble, get off the beaten track and bring a picnic as you never know where you could end up

Marine Conservation Zone: This idea is for those that are ready to explore our beautiful coastline. In England, nationally important habitats are protected through Marine Conservation Zones (MCZs). Be ready to ramble as not all are easy to get to.

Castles: Visit the English Heritage site to see their top 10 castle to visit - Look out for the Castles special events over the Summer holidays. This Summer I am taking my family to visit Tintagel Castle

Nature Reserves: The UK has 2174 nature reserves for you to choose from. Handy Tip - use the map button to find the ones nearest you

Coastal Walks: The National Trust website has listed the Best UK Coastal Walks. Handy Tip - use the filter function when searching
National Parks: Choose from our 10 National Parks spread across the UK, they include 1,386 miles of routes designated as suitable for people with access challenges. The parks include Cairngorms, Yorkshire Dales, Snowdonia, Norfolk Broads and New Forest.------------------------------------------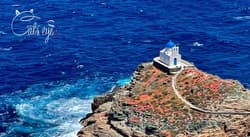 Summer Challenge 10
The summer holidays would not be complete without a trip to the seaside. Pack your bucket and spade and always watch out for the swooping seagulls.
This year Blue Flag and Seaside Awards have awarded over 200 beaches in recognition of their beaches and seaside facilties. Pick the one nearest you and start to plan you beach trip
Good Luck with your Summer Challenge
We hope we have given you lots of ideas to begin your challenge!
We are so lucky in the UK to be surrounded by so many amazing places to visit, it is now up to you to get creative.
We are kicking off our Summer Challenge by watching the sunrise this weekend with friends and planning a visit to Wisely National Trust Gardens with Grandma.

Happy Holidays
Please post your Summer Challenge photos under the Blog or email to [email protected]
All photos in this challenge have been supplied by Cat's Eye Photography.

Cat's Eye Photography specialises in landscape photography and Hotel/Interior photography.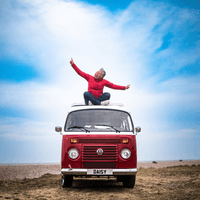 My very first adventure was on a Tall Ship called The Sir Winston Churchill when I had just turned 18.

I have loved adventures ever since. Although I still get seasick 30 years on!
I would describe myself as an everyday adventurer. I try and squeeze adventure into my every day from walks, swims and runs to film, podcasts and books. I am always on the look out for communities to connect with and adventures to be found.
I have just hit 50 and my adventure journey has changed so many times over the years, from a 20-year-old canoeing and sailing instructor, to a Mum with young children teaching them to embrace the outdoors through camping, building dens and cooking on open fires, to a mum of young teens when we surfed, coast steered, climbed Ben Nevis and swam in the North Sea!
My boys are in their late teens now and are slowly flying the nest, it is here I find myself now, ready to embrace the next stage of my adventure journey.
Embracing my new found freedom and loving being outside, I am ready to do some exploring!
My adventure journey has included Moonwalks, marathon walks along Hadrians Wall and the South Coast, firewalks, abseiling down castles, coast steering, a cross country ski marathon in the Arctic Circle, a wing walk and training in an Environmental Cold Chamber at the University of Sussex at minus 20!

I have just come back from running a 1/2 marathon in Greenland - the biggest and most extreme event I have ever taken part in. This Arctic adventure has definitely left me with a fire in soul for more adventures.
This year I am off trekking in Peru, visiting the Amazon Rainforest, hiking around the Isle of Wight and organising a mega sea swim for over 500 "mermaids" to celebrate International Women's Day.


When I am not on an adventure I am working with my beautiful VW Camper Van called Daisy on photo shoots - if you want you or your business to stand out from the crowd then its time to book a branding shoot with Daisy.

See what DaisyVW has been up to
Photo Shoot Dates: Private shoots also available on request
Check out The Big Mermaid Dip for International Women's Day in Brighton - March 11th - Watch out for March 2024 Dates

Happy Adventuring

Nicky Chisholm aka #PinkNicky