There are lots of options to choose from if you're planning on camping and hiking in the peak district this summer. We've narrowed down the choices and found three of our favourite by readers.
There are plenty of reasons to visit the Peak District - it's one of the most beautiful parts of England, and there's plenty to do. For those who love the outdoors, there are few better places to go camping and walking than the Peak District.
Campsite 1 - Bakewell Campsite
The first campsite is the Camping & Caravanning Club site located in the village of Bakewell. This is a great spot for camping as it's close to all the amenities you need, but is still surrounded by beautiful countryside. You'll enjoy peace and quiet at this site as well as loads of access to bike or hiking trails to explore.
Check out the campsite for more details here

Hike 1 - Bakewell to Monsal Head
There is a great hike from Bakewell to Monsal Head offering stunning views of the Monsal Dale. This is an easy to follow route that takes you past some of the most iconic landmarks in the Peak District. The Monsal Head Hotel is a great place to stop for a pint before completing the rest of the hike if you can incorporate that to your hiking route.
Click here for more details on this beautiful hike.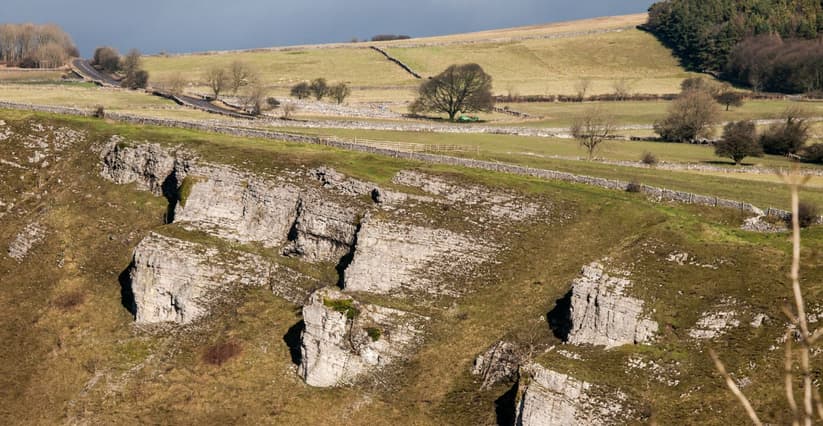 Campsite 2 - Packhorse Farm Campsite - Matlock
Situated on the edge of the Peak district, the packhorse farm campsite is the perfect place to explore all that this area has to offer. A family friendly site with stunning views across the countryside you can enjoy your own tent set up or hire one of their pods to make life a little easier or if you need to convince someone else int he family that camping is the way forward.
Check out the campsite here.
Hike 2 - Lovers walk loop from Matlock Bath - High Tor

With easily accessible paths and suitable for most members of the family this is a fantastic loop walk from Matlock bath. You'll start the hike by taking in some of the stunning views from High Tor before descending into Matlock Dale. This is a great opportunity to explore some of the local wildlife and if you're lucky you might even spot a deer or two!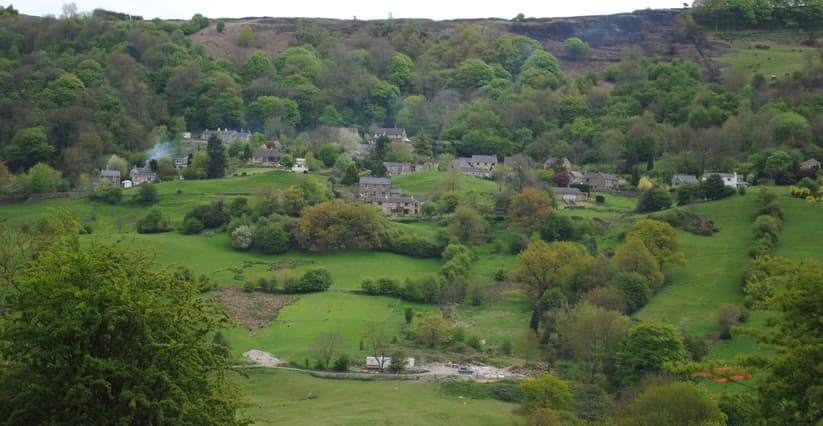 Stay 3 - YHA Castleton - Losehill Hall
With camping, cabins and private or shared bedrooms, there's lots of options on offer at the Losehill Hall YHA. Situated in the Hope Valley this is a great place to explore some of the most picturesque parts of the Peak District. With walks to Mam Tor and Peveril Castle on the doorstep you won't be stuck for things to do!
You can check out the YHA website for more information here

Hike 3 - Mam Tor Circular from Castleton
This circular hike takes you to the top of Mam Tor, one of the most popular peaks in the area . From the top you'll be rewarded with stunning views of the surrounding countryside as well as Edale Valley. This is a moderate hike with some steeper sections, but it's definitely worth it for the views!
Get all the details for this hike on AllTrails here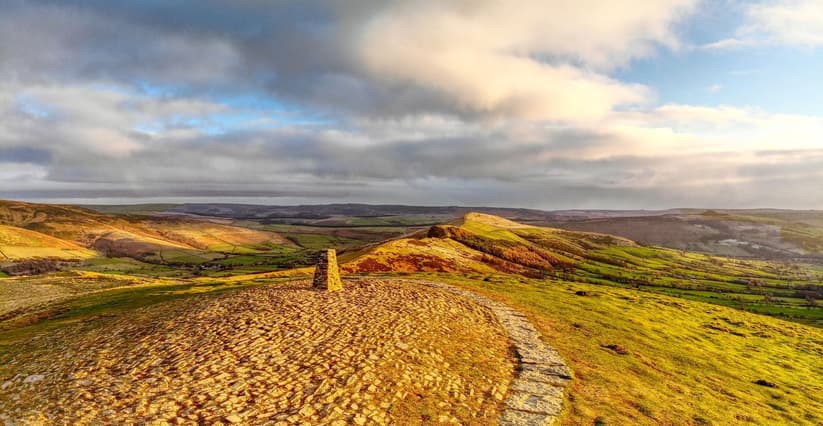 So there you have it, three of our favourite campsites and walks in the Peak District. We hope you enjoy them as much as we do!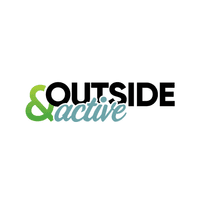 Outside & Active is the home for those who love the outdoors. Our mission is to inspire, inform and educate people about being active outdoors in a fun, safe and sustainable way. We provide inspiration, kit, tech and advice on adventure, camping, climbing, cycling, hiking, running water and winter.