Have you ever wanted to go camping in a beautiful place, surrounded by stunning scenery? If so, Loch Lomond and the Trossachs National Park is exactly where you need to be.
Begin your next adventure at Loch Lomond
Camping is a great way to get up close and personal with nature and if you're looking for an outdoor adventure, camping in Loch Lomond and the Trossachs National Park is definitely the way to go. With its rugged hills and pristine lochs, this area offers plenty of opportunities for hiking, fishing and simply taking in the stunning scenery. If you get the right site for your tent , you're going to enjoy some of the most most breath-taking panoramic views of the Scottish Highlands or if it's a one night stay, you'll enjoy a rest in the wild from walking the West Highland Way.
There are a number of different camping options available in Loch Lomond and the Trossachs National Park, from basic tent sites to fully-equipped campsites with all the amenities and all offering their own spectacular views. No matter what your camping style is, you're sure to find a spot that's perfect for you.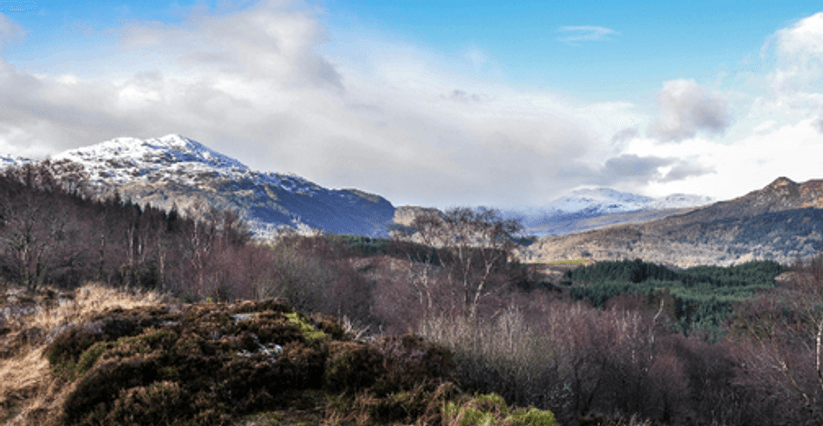 Where is Loch Lomond and the Trossachs National Park?
Located in central Scotland, about an hour's drive from Glasgow the area is fairly easily accessible by car, train, or bus and walkers love traversing the land here too. It depends of course on exactly where you plan to visit as you could enjoy the beauty of Loch Earn in the north (close to Ben Vorlich a prominent Munro), or venture a little further south the more remote and rugged scenery of the Argyll Forest Park in the south.
When is best to visit the loch and its lush surrounds?
May through September are the busiest months for visitors of course, but if you can stomach winters under canvas (or the luxury of your campervan or motorhome) the loch is beautiful year-round. Spring and Summer bring the best weather, but you should be prepared for rain at any time of year! You'll see more animal life through the summer months too as the park is home to red deer, roe deer, otters, badgers, and several hundred bird species.
What to expect weather-wise?
The Scottish Highlands are notoriously changeable, so come prepared for all eventualities. In summer, you can expect average temperatures of around 15°C (59°F), but it's not unusual for the mercury to creep up into the high 20s (85 °F). However, evenings can be cool, so pack a jumper or light jacket. So make sure you pack your layers to keep you exploring for longer!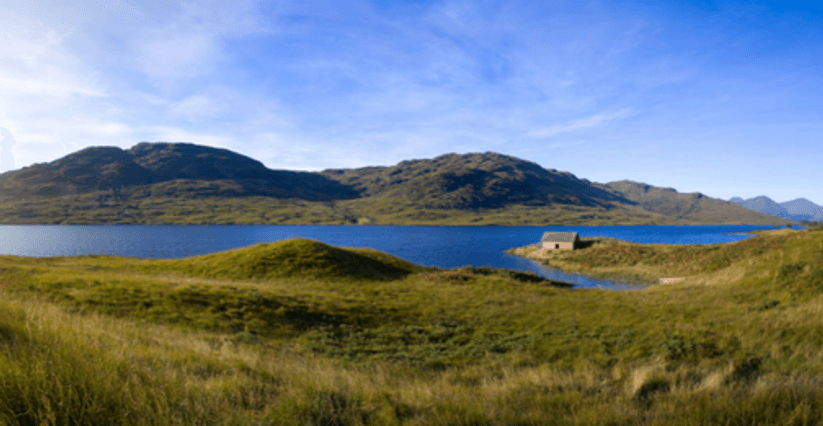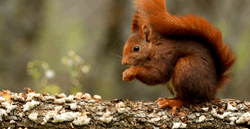 What wildlife might I see?
The park is home to a number of different species of animals, including red deer, roe deer, badgers, otters, and red squirrels. You might also see some more unusual creatures such as the wildcat, pine marten, and you may be lucky enough to spot one of the red squirrels. Birds are also in abundance with golden eagles, ospreys, Buzzards and peregrine falcons all calling the park home and you could pay a visit to the Loch Lomond Bird of Prey Centre to experience these majestic animals up close. https://llbopc.co.uk/
What about insects?
The Scottish Highlands are home to a variety of different insects, from the humble midge to the more pesky deer fly, so come prepared with insect repellent and be mindful of where you pitch your tent. Midges are most active at dawn and dusk, so if you can avoid these times you'll have a better chance of avoiding them altogether. Please be aware that ticks (which can carry Lyme disease) are present in the National Park, especially during the Spring and Summer months. Read up on tick safety and precautions before your visit.
What's the best way to get around?
The best way to explore Loch Lomond and the Trossachs National Park is on foot, by bike, or by boat. There are a number of different walking and cycling trails to suit all abilities, and you can hire boats from a number of different companies if you want to explore the lochs and their beautiful waters up close. If you're planning on doing any serious hiking, it's worth investing in a map of the area as there are a number of different routes to choose from and brush up on your map reading skills. You can read our top tips on map reading here.
Five Loch Lomond Campsites
Ok, you're sold on your next adventure to the national park, but what about the campsites?
Loch Chon campsite, which is located on the shores of Loch Chon and has stunning views of the Trossachs hills. You should come prepared with everything you need at this stunning campsite. Click here to view the campsite.
Ardlui holiday park, which is situated on the banks of Loch Lomond offers everything from camping and tourers spaces and if those of you not so keen on sleeping under canvas, they also have a hotel or self catering lodges. Click here to view the campsite.
Inveruglas campsite, is located on the shores of Loch Lomond and has stunning views across the loch of Ben Lomond. Click here to view the campsite.
Loch Achray, is a small but stunning loch-side campsite which is located in the Trossachs and has views of Ben Venue. Click here to view the campsite.
Beinglas Farm Campsite, which is located on the banks of Loch Lomond sitting below Ben Glas, you'll enjoy spectacular views from all parts of this campsite. click here to view the campsite.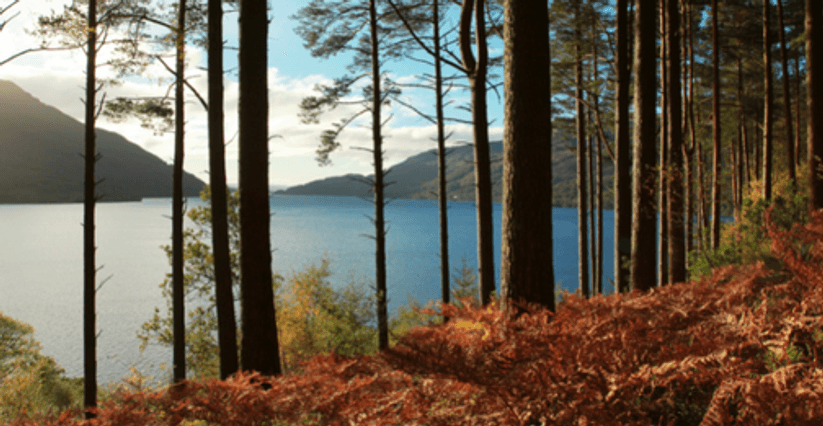 Thinking of Wild Camping on the shores of Loch Lomond?
There are plenty of places to wild camp around Loch Lomond, but you need to be aware of the Scottish Outdoor Access Code before you pitch your tent. The code gives everyone the right to enjoy the outdoors, but with that comes the responsibility to respect other people and the environment. Make sure you camp away from roads, buildings, and farm animals, and leave no trace of your stay behind when you leave. Through the months of March to September, there are byelaws which come into effect in some parts of the park with the Camping Management Zones. To camp in one of these zones, you must have a permit or stay on a registered campsite. Permits can be applied for here

Let us know where you go
When it comes to finding the perfect camping spot, Loch Lomond and the Trossachs National Park has something for everyone. Whether you're looking for breath-taking views, wildlife spotting opportunities, or simply a peaceful place to relax in lush surroundings, you're sure to find it here.
Loch Lomond and the Trossachs National Park is a stunning part of the world and there are so many different things to see and do, we hope this has inspired you to start planning your next adventure.
Want a different adventure in Scotland? Check out this video from kitesurfing around Tiree here