You don't realise what you have until you don't have it anymore. Our latest podcast with guest Ben Fogle is live!
Podcast with Ben Fogle
"You don't realise what you have until you don't have it anymore." 
It took being locked indoors for lots of us to realise the value of grass, trees, forests, rivers and lakes! The outdoors has been such an important part of Ben's life and personal development. The outdoors is part of him.
Isn't it weird that we have to differentiate between being "indoors" vs "outdoors"? Ben talks about the outdoors being the niche or the unusual. Maybe we're seeing a shift as more people realise that the outdoors is an amazing place. It's not just for long beards, expensive walking shoes and goretex jackets.
New Lives in the Wild
We talk about many things in our podcast about the great outdoors including some of Ben's experiences with the inspiring people he's met whilst filming New Lives in the Wild (catch up on demand here) with people figuring out how to lead a life that suits them. It's not longer about trying to smash a square peg into a round hole and measurements of "success" are changing from high paid, high-flying jobs to, well simply happiness. Through some of the "stars" of the show, we also talk about diversity in the outdoors and opening the opportunities to a wider circle of outdoor enthusiasts, something Ben is incredibly passionate about.
Are you conforming to expectations to society or are you moving to your own beat? It's very easy to become the sheep, but if you're brave enough, a common thread through New Lives in the Wild series, you can achieve what you set out to do.




We also talk to Ben about:
Rowing the Atlantic
Cold water emersion and swimming to Alcatraz
That moment when he ran shirtless in the snow
Embracing the cold with cold water swimming, swimming to Alcatraz, that moment when he ran shirtless in the snow (bareskin running) as well as a little about the Wim Hoff method
Being Patron of the Wilderness for the United Nations.
How to adapt your adventures with children
We loved chatting to Ben.
What did you think of the episode? What was your favourite bit?
Tell us on Facebook or Instagram on @beoutsidebeactive or sign up to our newsletter for each weekly episode at outsideandactive.com/signup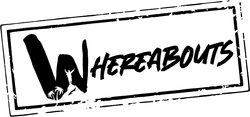 About our friends at Whereabouts
Thank you to our season partners Whereabouts for helping to support the Outside & Active podcast. Whereabouts are a newly re-launched travel agent sending people on their bucket list adventure holidays every year from epic explorations, boundless backpackers to camper cruisers, you will really dig their tours… visit Whereaboutsholidays.com now – whereabouts are YOU going?
About Ben Fogle
Ben Fogle is an award winning Broadcaster and adventurer. He has written 9 Sunday Times Best selling books and is the United Nations Patron of the Wilderness.

Ben has climbed Mount Everest, Rowed across the Atlantic, Raced across Antarctica to the South Pole and crossed the deserts of the Empty Quarter in the Middle East.

He has presented numerous programmes for the BBC, ITV, C5 and Discovery including the hit series New Lives in the Wild

A fellow of the Royal Geographic Society. He is ambassador to WWF, Tusk and Hearing Dogs for the Deaf and Patron of The Red Cross and United Nations.

Ben has presented numerous programmes including Animal Park, Countryfile, Wild in Africa, Wild on the West Coast, Crufts, One Man and His Dog, Country Tracks, Extreme Dreams, A Year of Adventures, Storm City, Harbour Lives, Countrywise and Fisherman's Lives, New Lives in the Wild.

Ben has made documentaries on Prince William in Africa, disease in Ethiopia, Captain Scott in Antarctica and Crocodiles in Botswana.

Ben has travelled extensively in South and Central America and has toured the world for various broadcasting assignments to more than 200 places including Tristan da Cunha, Pitcairn, St Helena, East Timor, Nepal, Namibia, Kenya, the Arctic Circle, Zambia, Papua New Guinea, Uganda, Libya, Sri Lanka, Fiji, Tahiti, Maldives, Tanzania and Morocco.

Ben has worked as a special correspondent for NBC News and has published nine bestselling books, The Teatime Islands, Outposts, The Crossing, Race to the Pole, The Accidental Adventurer, The Accidental Naturalist, Labrador, Land Rover, English

A keen sailor, Ben has run the Marathon Des Sables, swam from Alcatraz to San Francisco and is also a Marathon runner, boxer and cyclist.

Ben married Marina in 2006 after meeting her in the park while the couple were walking their dogs, Inca and Maggi. They have a young son, Ludo and a daughter Iona and a black Labrador, Storm.
Like what you're listening to? 
Tune in to all episodes of our podcast including guests such as Julia Bradbury, Sir Ranulph Fiennes, Sean Conway, Anna McNuff and more! 
Listen to the podcast for the outdoors here.