Some may baulk at the idea of wild swimming in cold water, but this fun activity has more health benefits than you can shake a stick at. Swimming in colder water can help alleviate symptoms of depression and stress, potentially slow the effects of dementia, boost your immune system, improve cardiovascular fitness and more.
It's easy to assume the only place and time to wild swim in the Lake District is in the tourist traps during the summer, but we're going to bust that myth wide open. With expert advice from Pure Leisure, which offers Lake District lodges for sale, we'll explore some idyllic and lesser-known wild swimming spots from beaches to lakes.
Key findings:
Haverigg Beach is a great walking beach, best enjoyed at low tide when bringing pets along for the journey.
Silecroft Beach is a pretty and long beach with excellent water quality, recommended by the Marine Conservation Society.
Lake Windemere is the largest body of water in England with a huge following by local wild swimming groups.
Blea Tarn offers a tranquil and accessible swimming spot that's recently been used as a high-profile filming location.
Coniston Water is a popular lake with multiple entry points for swimming, a small stretch of shoreline and popular nearby walking routes.
St Bees Beach is a stunning sand and pebble beach with a Victorian promenade, breathtaking cliff face and England's only cliff-nesting seabird colony.
1. Haverigg Beach
Haverigg Beach is an incredibly long beach that stretches for miles along the Irish Sea, providing spectacular views and plenty of opportunity for beachside activities. Great for dog walking, this beach is best enjoyed at a low tide so you and your family (human and dog!) can make the most of the available space.
As Haverigg is a fairly small village of 1,000 residents, the beach isn't particularly busy in the colder months. This makes Haverigg Beach an ideal location for a spot of wild swimming. Privacy means more space for practising your lengths and acclimatising to the temperature at your own pace; and at six miles long, it makes for a lengthy uninterrupted swim session. Additionally, Haverigg Beach is considered to be one of the UK's cleanest, meaning you can swim with that peace of mind.
2. Silecroft Beach
Silecroft Beach sleeps at the edge of the Lake District National Park – it's a long shingle beach, perfect for plenty of activities depending on the tide. At low tide, expect horse riders, kiting, dog walkers and more. At higher tides, you'll see swimmers and sea anglers.
This beach has excellent water quality and is Marine Conservation Society-recommended – and it's easy to see why. As well as being brilliantly looked after, the beach has accessible toilets, ample parking, a local café and plenty of nearby pubs to warm up in after a dip in the water.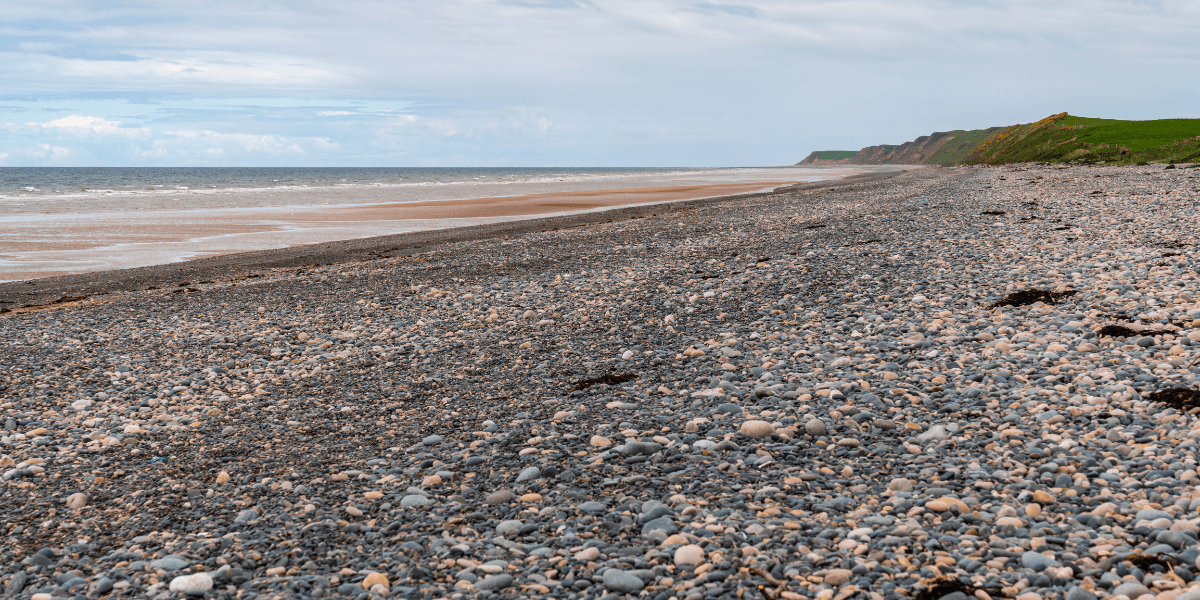 3. Lake Windemere
It wouldn't be a recommendations list without mentioning the crown jewel of the Lake District's bodies of water, Lake Windemere. Most with an interest in visiting the lakes know about Windemere; it's the largest body of water in England, a tourist darling and frequented by many wild swimming groups.
We don't see enough people singing Windemere's praises in the colder months, though. Windemere holds a special kind of beauty when it's frost-kissed – 360° views of neighbouring mountains and foothills present an idyllic setting to swim.
As a favourite with tourists, Windemere is often busy with swimmers and day-trippers. This is handy if you're unsure which part of this huge lake you want to swim in. Tag along with a group or check out the well-documented swim routes covering different sections of the lake. We would recommend swimming along the shoreline to avoid motorboats and similar crafts.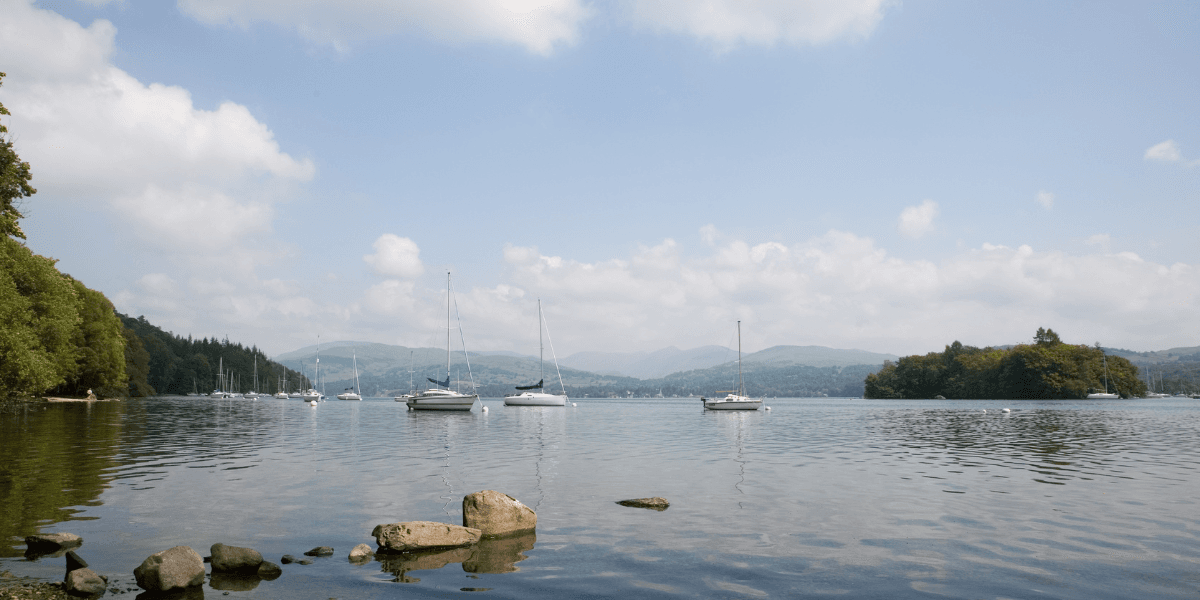 4. Blea Tarn
A tranquil and secluded swimming s
pot, Blea Tarn is ideal for beginners or those who want a quiet swim that's easily accessible. Blea Tarn is one of the easiest lakes to visit, with a car park on the Little Langdale to Great Langdale Road.
Blea Tarn is the perfect destination for a combination swim-to-walk activity day, entering from the south side of the water and continuing after your swim down one of the many Langdale Valley walking routes (the Great and Little Langdale circular walk is a fan favourite).
Blea Tarn is scenically stunning, especially in the colder months. Its otherworldly feel is best seen to be believed – it was even a filming destination for Netflix's hit fantasy epic, The Witcher.
5. Coniston Water
There are many swimming spots at Coniston Water, perfect for multiple visits. This five-mile body of water is a popular cold water swimming spot thanks to its multiple entry points and accessibility – there are parking and toilet facilities nearby, as well as shallower sections for less experienced swimmers.
This lake also captures the beach swim feel thanks to its small stretch of sandy beach beside Monk Coniston car park. This section is perfect for a wintery swim, as you'll be close to the shore for rest and far enough away from boats that may otherwise get in the way of your swimming path.
After your swim, there are also lots of walking trails accessible from here, so get changed into some warm gear and continue to explore the beautiful surroundings.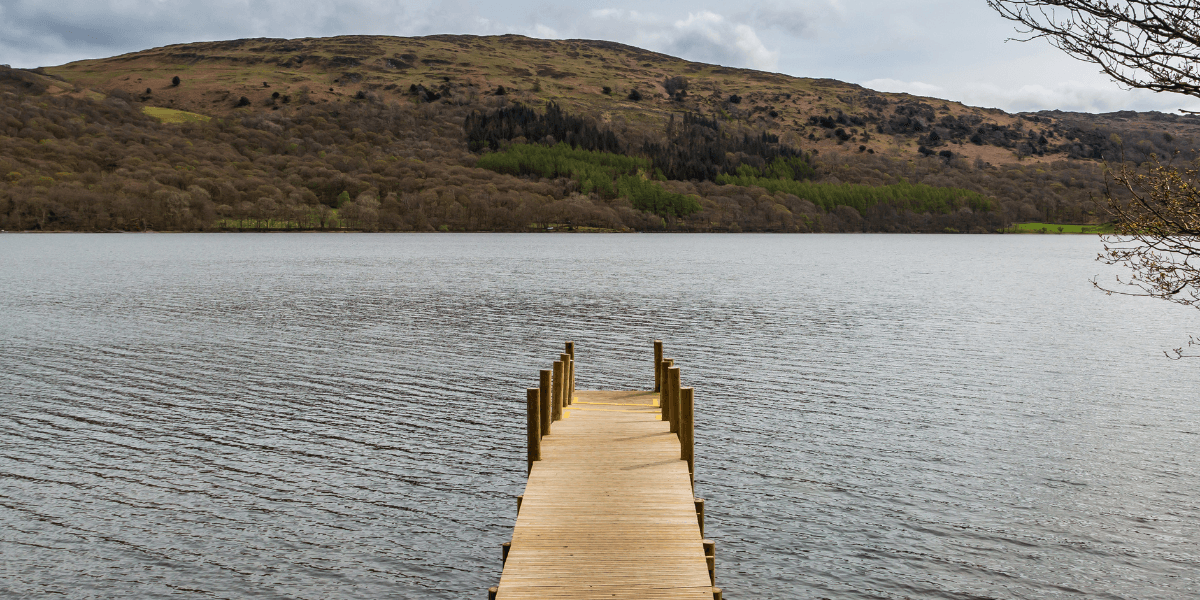 6. St Bees Beach
This mile-long sand and pebble beach is a hidden gem when it comes to gorgeous Lake District views. St Bees Beach has two car parks available, plenty of cafés and restaurants, a wonderful Victorian promenade and even a golf course! Dogs are also allowed here year-round, so it's perfect for a family trip.
The impressive cliff face at the end of the beach makes for a brilliant view to swim towards and a sight you won't soon forget. St Bees is also home to an RSPB nature reserve, where kittiwakes, razorbills fulmars and guillemots rest – it's England's only cliff-nesting seabird colony!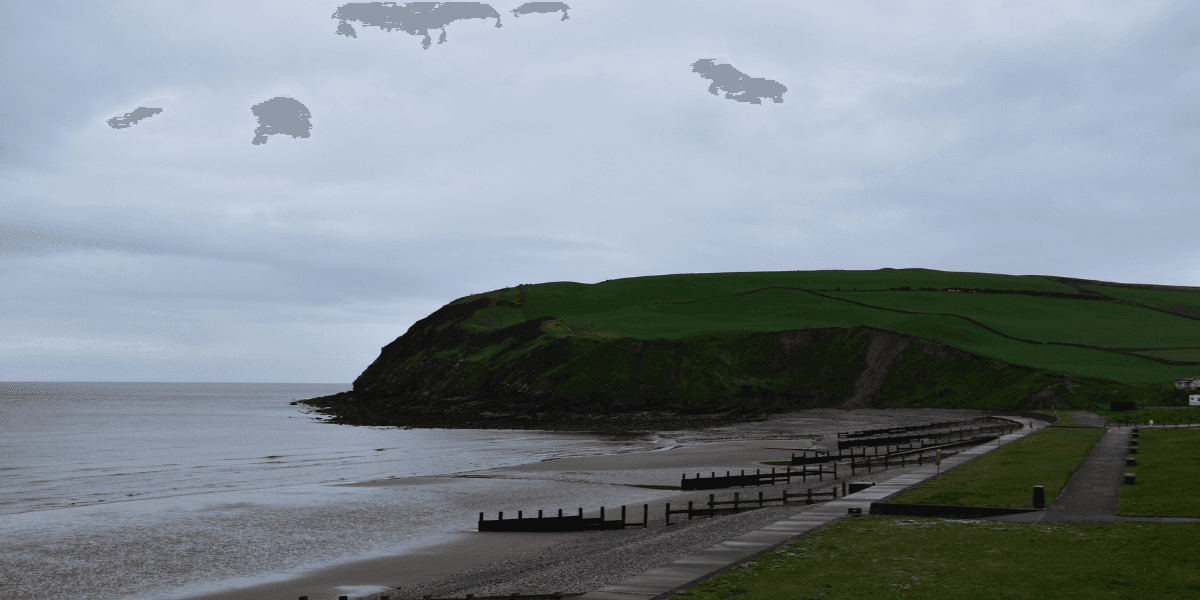 Keeping safe
Swimming in colder water is incredible fun and has a wealth of health benefits, but it's paramount that inexperienced cold-water swimmers always swim with a guide or an experienced swimmer (ideally in a group) and are fully prepared. You can book these guided wild swimming lessons at Lake Bassenthwaite with an instructor who can take you on a directed session in the lake. Once you're confident, you can explore further afield!
Additionally, check tidal and weather information before swimming at a beach location, especially if the forecast is not tranquil.
Make sure to invest in the proper clothing – neoprene gloves and socks, a proper wetsuit, a swim safety float for visibility and a changing robe for quick switching into warm clothes post-swim.
For more information, check out this comprehensive guide.
The Lake District is one of the most beautiful regions of the UK in any season, but the combination of stunning autumn/winter scenery with brisk walks and even brisker swims makes the colder months a uniquely wonderful time to visit.
We'll see you there!
Credit to Pure Leisure for this article. Check out more at: https://www.pure-leisure.co.uk/