You know that feeling you get on a cold winters morning when you wake up wrapped up in your duvet and just don't want to let it go?

Yep, that's Yamatune socks right there. Like miniature duvets for each of your toes.
On opening the package, I was immediately drawn to the bright colours of the "spider arch" tough & grip socks, however if amazing bright colours isn't your thing, you could opt for the more mellow blue and white or black and navy in fact there's plenty of colour options to tickle your fancy. We also tried the Track and Field socks in a much more laid back black and white, so plenty of colours to choose from depending how concerned you are with matching your running outfit of course.
I've never worn any five toed socks or shoes like the Vibram FiveFingers before, so these were new to me. Even in my cold winter surfing booties, I could never get to grips with the toe separators, it felt very unnatural. It was safe to say I was skeptical before heading out in these on a run.
After tucking my toes into each toe blanket, I looked down at my feet and thought it looked a little weird, seeing my toes separated in socks isn't something I've been used to and I thought it may take some getting used to. I decided to wear them in around the house for another day of zoom calls, before heading out on the trails later that afternoon. After my second hour on Zoom, I very quickly forgot I had them on.
Shoes laced up, we headed out to run around the South Downs for a trailrun.
With the Spider Arch Compression short socks, they've got little non-slip dots underfoot which wearing around the house seemed odd, but they came into their own on the trails. Taking them out in some of this glorious sunshine we've been having lately, my feet normally start to sweat and therefore slip (even if only a very small amount) inside the shoe – and this seemed to reduce to zero with the Yamatunes and my feel felt nice and dry post run, due to the moisture wicking fabric.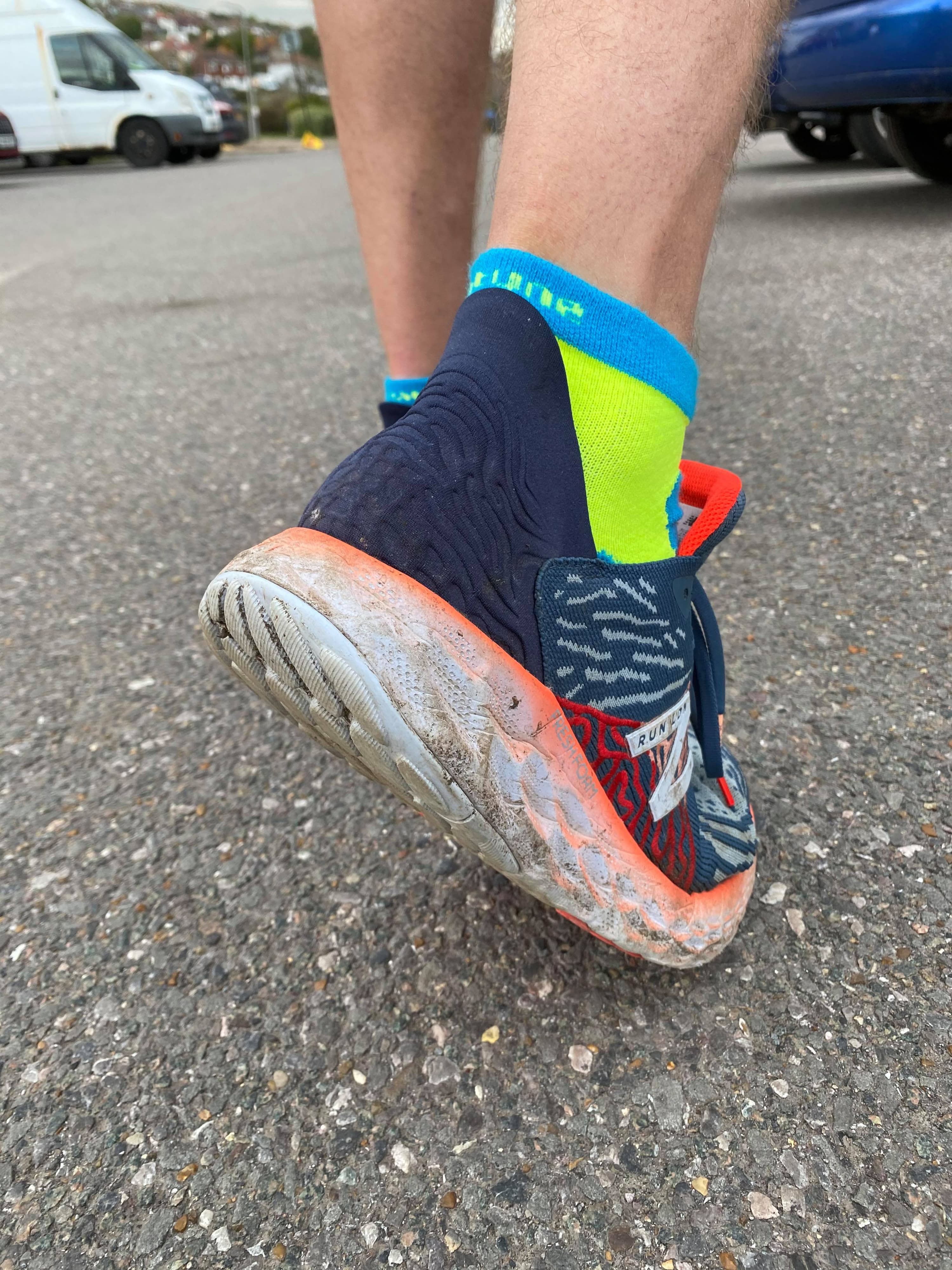 Then came the spread toes. The idea of the split toes is that it enables you to spread your toes more naturally, providing better stability and support and I'm not sure if it was a pseudo feeling or not, but I felt I noticed it more as I ran downhill and my toes more able to spread over each rut and rock that got in my way. There was no slippage and after a short while, I forgot I even had a new pair of socks on.
If I could dance like Mumble from Happy Feet, I would. My feet would be dancing their way right into my Yamatunes ready to get laced up and out running again.
If you want to check out the range, click here.
Note - images from subsequent road run - all the same benefits to running on the trails!