A celebration of all things books, promoting the importance of reading to fuel imaginations and maybe, just maybe, your next adventure. Plus get a discount on any book in our book store!
World book day is Thursday the 3rd of March 2022.
Get a 15% discount on any of the books on the Outside & Active Shop this world book day with the code WORLDBOOKDAY at checkout or click here for the discount to automatically apply at checkout. 
What is world book day?
World book day is a celebration of all things books. The mission of the day is to promote reading for pleasure offering every child and young person the opportunity to have a book of their own and promote reading as a pleasure activity.
Created by UNESCO on the 23rd of April 1995 it is a worldwide celebration of books and reading and is now officially marked in over 100 countries around the globe.
Adventure Books
There are a plethora of great adventure books out there to inspire you or your children to get stuck into and inspire you or your little ones for their next great adventure.
We have a number of books in our book store suitable for both young people and the inner child inside you to fuel your next adventure. Whether your kids enjoy a good bed-time story, reading on their own when back from school or under the stars on your next camping trip, books fuel imagination. They inspire children to think more on their own and it brings a creative freedom for them to expand their mind.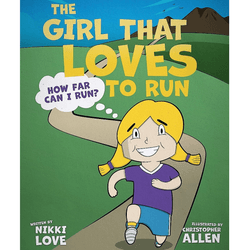 The Girl That Loves to Run
This is a great book for children. Nikki Love had an amazingly adventurous dream to run 63 marathons in 63 days throughout the UK. Could it be done? Some thought no, but she believed she could. With her amazing helpers including Rufus the super-dog, Sharif the coffee-fairy and old Stan the Van, Nikki set off on her extraordinary running adventure to see how far she could run.
This is fantastic book to inspire your children to find their true super powers.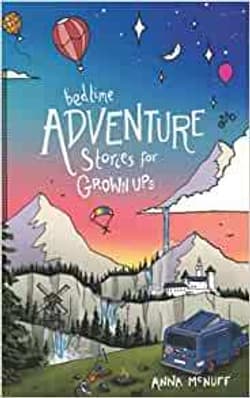 Bedtime Stories for Grown Ups
This book is great to help you find the inner child within. To inspire you on your next adventure.
Have you ever wanted to kaya down a gorge in New Zealand or how about rollerblading 100 miles around Amsterdam? Pour yourself a cup of cocoa, dig out your favourite pyjamas and prepare to escape into a world of adventure with this collection of life-affirming short stories from award-winning adventurer Anna McNuff.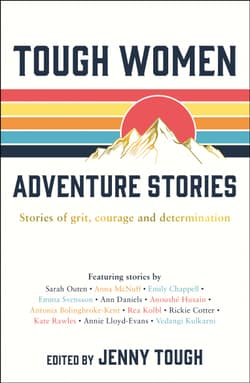 Tough Women Adventure Stories
A book curated by adventurer Jenny Tough, this collection of stories from fearless, intelligent, compassionate women, curious about the world shares stories of grit, courage, determination, triumph and heartbreak that may inspire you for your next adventure – however close or far from home that might be!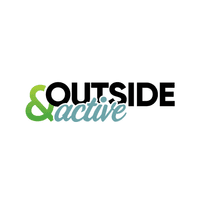 Outside & Active is the home for those who love the outdoors. Our mission is to inspire, inform and educate people about being active outdoors in a fun, safe and sustainable way. We provide inspiration, kit, tech and advice on adventure, camping, climbing, cycling, hiking, running water and winter.