In the latest episode of the podcast, we talk to Clare Rafferty and Emma Kirk-Odunubi about, well, everything running.
Strength & Conditioning for Runners 
Welcome to episode ten in season two of the Outside & Active podcast. 
This episode Ashely Cox talks to Emma Kirk-Odunubi and Clare Rafferty from Bulletproof Athletic about, well running! Stretching, strength and conditioning, well-being and even how to select your next running shoe Ashley talks to Emma and Clare about investing in yourself for running. Whether it's a coach, one2one plans or simply making the time to train – we hope you enjoy the conversation.
To find out more about Emma and Clare, you can follow their progress over on Bulletproof Athletic here.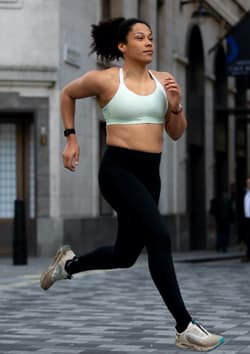 About Emma Kirk-Odunubi
Emma has been working with footwear and helping runners find the perfect running shoe for 15 years. With a background in Sports Science after University she continued to work in gait analysis as she build her brand as a leading London Run Coach and Trainer.
She now advises clients online and in person on everything from footwear, to injury rehab, running and strength coaching.
She is passionate about helping every one - no matter their stage of their running journey - feel valid, feel seen and feel encouraged to get fitter and stronger.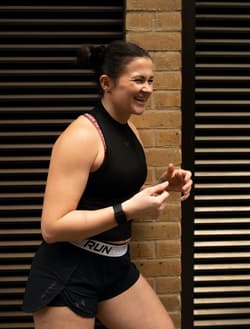 About Clare Rafferty
Clare has been working in the training and fitness industry for 8 years. She has been a group exercises coach throughout that time as well as working with 1-1 clients run an online transformation business. After her Masters Clare continued on her own business and has never looked back.
She loves coaching too, she specialises in helping clients break through their mental barrier and build their self belief.
Her skills are best behind the scenes in this duo as she helps to build and grow the Bulletproof Community Online and In Person.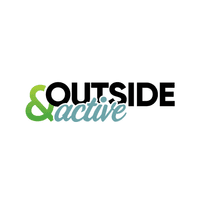 Outside & Active is the home for those who love the outdoors. Our mission is to inspire, inform and educate people about being active outdoors in a fun, safe and sustainable way. We provide inspiration, kit, tech and advice on adventure, camping, climbing, cycling, hiking, running water and winter.