After 2021's monumental effort and raising over £168,000 for charity, Brian Wood MC, former Colour Sergeant, Princess of Wales's Royal Regiment, is once again running a marathon a day for those fallen in conflict. Brian will be running to raise money to support leading military charity, Walking With The Wounded
The Ultimate Sacrifice 
After 2021's monumental effort and raising over £168,000 for charity, Brian Wood MC, former Colour Sergeant, Princess of Wales's Royal Regiment, is once again running a marathon a day for those fallen in conflict. Brian will be running to raise money to support leading military charity, Walking With The Wounded (WWTW).
Starting on 2nd October 2022, with the London Marathon, Brian will run a total of 35 marathons, over 35 days, to commemorate the increasing number of lives lost in conflict. Brian will be running a total of 917 miles for the British lives lost in the Falklands, Iraq and Afghanistan conflicts. He will be running with 26 new names on his shirt each day - each mile representing a life lost. The additional 0.2 miles
over 35 days is dedicated to the late HM Queen Elizabeth II as a thank you for her service to our great nation.
Most of Brian's runs will be around the Hampshire area and he will be concentrating the final week of his runs around his home. Brian is planning one or two public runs from Portsmouth and Aldershot when the public will be invited to join him. Dates of the public runs will be revealed five days beforehand.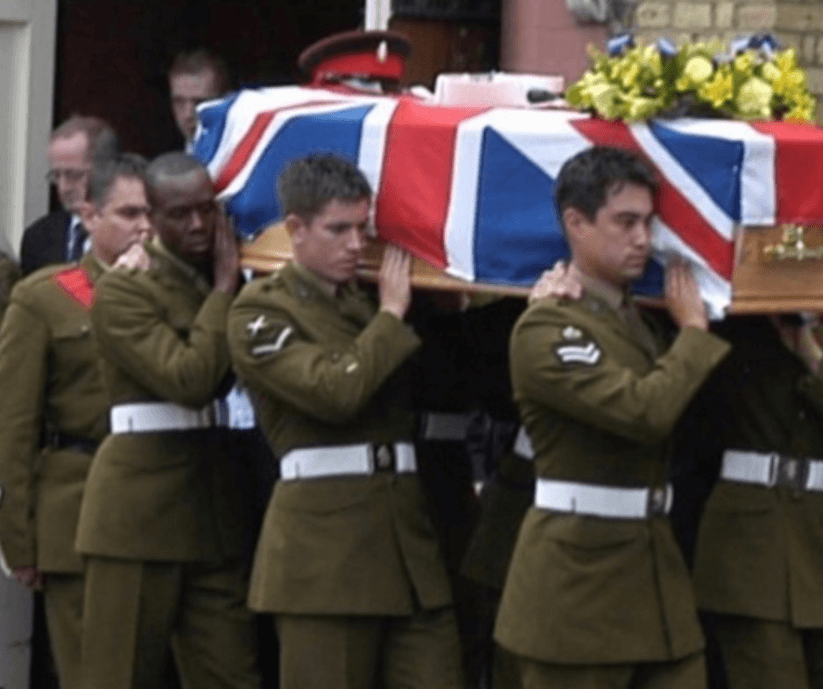 Representing the fallen
Commenting on the challenge, Brian said, "After watching the 40th anniversary of the Falklands war on TV I could relate to the soldiers' emotional accounts of war. It inspired me to run The Ultimate Sacrifice Challenge again but this time remembering those who never made it home from the Falklands, Iraq and Afghanistan. Anyone wishing to support me in this epic challenge is welcome to join me in running as much or as little as they can or by donating to Walking With The Wounded (@supportthewalk), for which I'm hoping to raise a total of £250,000.
"I have supported Walking With The Wounded for years and I know they continue to support so many people who need it."
Brian was awarded the Military Cross for gallantry in combat for courageous leadership in Iraq but was later summoned for unfound war crimes which eventually led to full vindication. His story is now the subject of a BBC2 film, Danny Boy, and he has been open about his struggles with PTSD and anxiety while also supporting Walking With The Wounded's mental health programmes to help others.
Fergus Williams, CEO of Walking With The Wounded, commented, "This challenge is a phenomenal way to pay tribute to our servicemen and women who paid the ultimate sacrifice during the Iraq, Afghanistan and Falklands wars. WWTW is incredibly grateful to Brian and all our fundraisers who support the charity and those who served. We wish you the best of luck for the challenge ahead."
Support Brian by making a donation on his page or if you would like to take on your own Ultimate Sacrifice challenge you can set up a fundraising page here https://givepenny.com/campaign/the-ultimate-sacrifice
Follow Brian's progress on Instagram @brianwoodmc
---
About Walking With The Wounded
Walking With The Wounded 'WWTW' is a leading military charity which recognises that those who served, deserve.
Whether mentally wounded, socially wounded or physically wounded, they deserve the care, support and means they and their families need to function in society, serving in the communities in which they live, reigniting their sense of purpose and making a positive contribution again.
Walking With The Wounded gets those who've served – and their families - back on their feet.
We do four things: employment, mental health, care coordination and volunteering which are saving jobs, homes, relationships and lives for the veterans who are struggling since leaving the military.
Our innovative partnerships with the NHS, supporting mental health teams across the UK; the creation of Project Nova with the RFEA to intercept veterans in police custody and reduce reoffending; our own mental health capabilities enabling 121 therapy within days; and our award-winning volunteering initiative OP REGEN, are delivering significant, positive, social impacts across the UK.
Whether you served or wish to support, find out more: https://walkingwiththewounded....
For more information, contact [email protected] or call 07741 570 130.