I've been adventuring in the outdoors for a long time now but like so many people, over the last few years, I've become more aware of the impact my travelling and outdoor lifestyle have on the planet.
In 2019 transport produced 27% of the UK's total emissions.
Which is why, at the start of 2022, I decided to find out how possible it was to enjoy outdoor adventures by train. We have a great rail network in the UK. It can't get you everywhere but with a bit of imagination, and the help of a good Ordnance Survey map, I've discovered it's possible to find rewarding outdoor experiences in all kinds of unexpected places.
And without any traffic queues or parking costs.

My train adventures
It's been a lot of fun. I've walked across the Severn Bridge into Wales (that one didn't go quite to plan), gone sea swimming along the South Devon coast (wonderful in the heatwave) and taken my puppy for his first train ride (to the beach of course).
I even walked 'home' along the Birmingham and Worcester Canal from last year's National Outdoor Expo.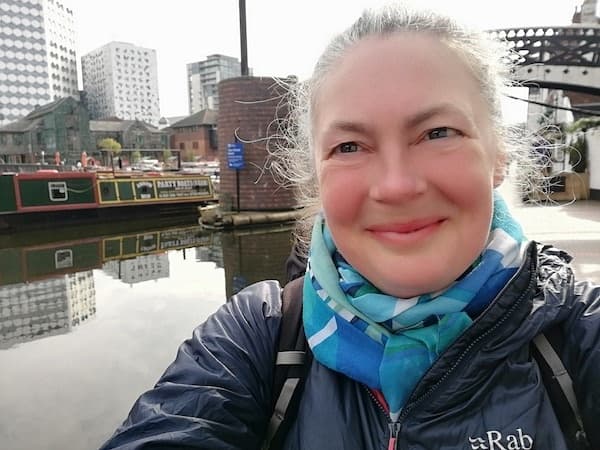 My favourite train adventure so far has been wild camping on Dartmoor. Our National Parks aren't always easily accessible by public transport but Dartmoor now has two excellent stations that can take you straight up onto the moor. I chose to explore from Ivybridge, and enjoyed the challenge of rethinking my packing (less weight), planning my expedition (train timetables) and selecting my route (mostly uphill).
Despite forgetting my torch, I had a great time.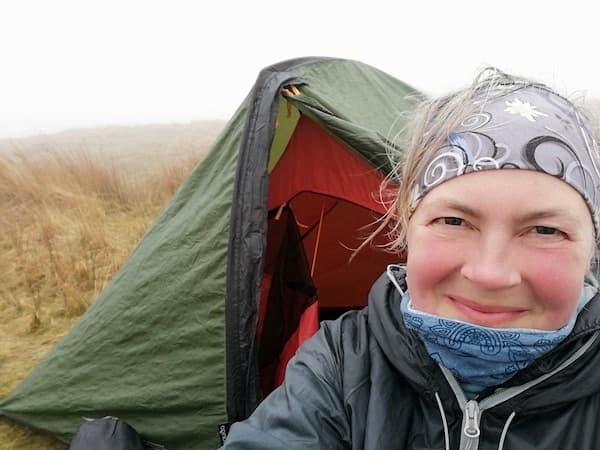 We want to look after the outdoors
Most of us who love the outdoors also want to look after it. And choosing train adventures for at least some of our outdoor activities is a great way of doing just that. Car travel is convenient and can get us to all kinds of places but with the volume of traffic on our roads, it really is a lot less fun than it used to be.

It's also more expensive.
I love getting off the beaten track and discovering lonely places as much as the next outdoorist but my adventures this year have shown me it's just as possible to do that by train as it is by car (or in my case campervan).
Exploring town and country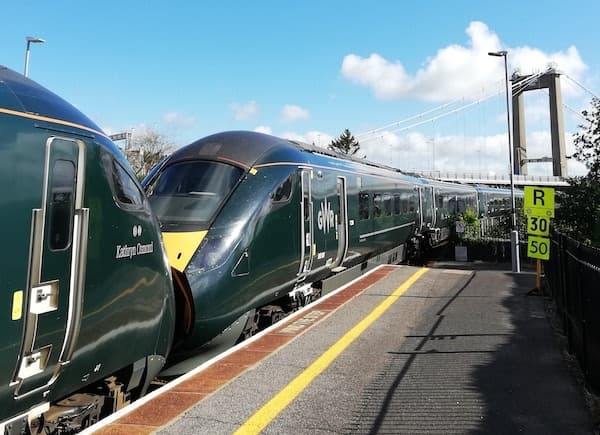 In the UK we have some wonderfully remote stations.
And most of them have almost immediate access to our public footpath network. Some of them, for example the Heart of Wales Line, even have their own dedicated walking trail. Once you've found a public footpath, you can climb unknown hills, find lonely spots to put your bivvy bag and picnic on hidden beaches.

But city adventures can be just as satisfying.
I have a whole list of city adventures I can't wait to try. City walls, city skylines, river walks and even city to city walking and cycling routes. With a bit of imagination, you can find adventure anywhere (as my Birmingham canal walk proved).
Top tips for train adventures.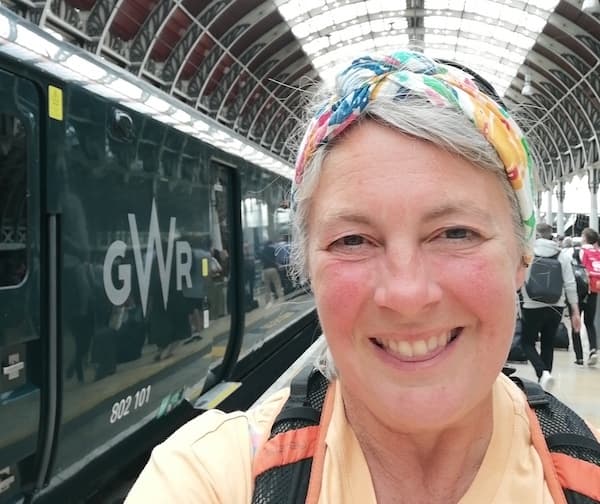 I'm still learning but I've already written lots of advice about planning your own adventure by train. I've listed my five top tips below.
Start off near to home. Local train adventures are a lot cheaper than long-distance ones.
Travel light. Heaving big rucksacks on and off trains is no fun at all.
Always pack emergency rations. Stations are much more fun with a drink and snack.
Remember that not all stations have loos. But they can all be a bit chilly.
Make plans but be prepared to veer from them. It's all part of the adventure.
I've got plenty more ideas for train adventures over on my website but you'll have much more fun if you plan your own adventure by train.
Don't forget to tell me how you get on!