Summer season is on the horizon, and this year more Brits will be making day trips and excursions within the UK than ever before.
Airbnb recently released its list of most-searched for UK destinations, which ranked Saint Clears in Wales at number 1. Many of these destinations, alongside other favourites, will see beaches so packed with tourists that you can't even swing a parasol.
Instead, why not head to a secluded bay, with wide stretches of sand and enough surf to bodyboard on where you will only glimpse a handful of other sunseekers scattered on the sand.
We have selected 6 of the best deserted stretches of sand in the UK on which you can unwind on a day's excursion. Some of them may take a little more effort to get there (usually a car and the energy to climb one or two steps), and most don't offer much in the way of facilities, but we think that's exactly what makes them unmissable.
1. The one for budding bodyboarders
Porthor, Pen Llyn Peninsula, Wales

The very definition of a hidden gem, this remote bay on north Wales' spectacularly scenic Llyn Peninsula is accessible by car, but remains generally quiet, even on the hottest days.
It's renowned for its 'whistling sand' – the grains squeak when you walk on them due to the rare size of the sand particles. There's also sheltered surf on offer, which makes it especially good for bodyboarding with younger children, and if you're lucky you might even spot a dolphin or seal leaping in greeting nearby.
2. The one for wildlife lovers
Dunwich Beach, Suffolk
Dunwich Beach along the Suffolk coast is the location of a former port that's now an attractive stretch of shingle beach. Its main attraction is that is significantly quieter than the nearby popular towns of Southwold or Aldeburgh.
The other plus point to this quiet beach is that it sits on the edge of RSPB Minsmere Nature Reserve, where you can spot an all kinds of rare birds, including avocets and bitterns.
3. The best for foodies
Steephill Cove, Isle of Wight
This tiny bay south of Ventnor, which can only be accessed by foot, offers a small expanse of sand, meaning you can easily while away a day here, hidden from the outside world.
What elevates this tiny bay above others is the incredible food on offer from a few small eateries. Wheeler's Crab Shed is renowned for its crab pasties, and the Cove Coffee Shop serves up a wide selection of homemade cakes and local ice cream to see you through a perfect day of sun and scran.
4. The best for views
Ross Back Sands, Northumberland
No crowds, no cafes, no litter, no noise: the golden expanse of Ross Back Sands is a mile walk from the nearest car park, which means many holidaygoers don't make the effort to literally go the extra mile to reach it.
And they are missing out – not only does the beach offer the aforementioned golden sands and dunes to help shelter the wind, but the views are nothing short of spectacular, with Lindisfarne Castle to the north and Bamburgh Castle to the south. Just be warned: this section of beach also attracts the odd naturist or two.
5. The one for those who truly want peace
Sandwood Bay Beach, Scotland
This is the true definition of remote. The nearest car park at Blairmore in northwest Scotland is about five miles from the beach, so be prepared to work up a sweat before you even reach the sand.
The hike to the beach takes you past dunes and the crystal-clear Sandwood loch, and the beach itself is 1.5 miles of uninterrupted pink sand where you can find peace surrounded by rocky outcrops and the rolling Atlantic Ocean.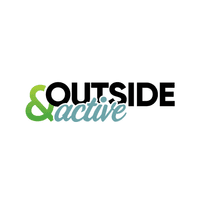 Outside & Active is the home for those who love the outdoors. Our mission is to inspire, inform and educate people about being active outdoors in a fun, safe and sustainable way. We provide inspiration, kit, tech and advice on adventure, camping, climbing, cycling, hiking, running water and winter.