23 March, 2021
Unplug and Reconnect at The Wave
The first of its kind, The Wave is an inland-surfing destination where anyone and everyone can surf and bodyboard on safe waves, all year round.
It brings surfing and its many health benefits to people of all ages, backgrounds and abilities.
After a surf session, there is nothing we love more than getting together to refuel and relive our session in the water. Our café has some of the best seats in the house, with views out over the lake, and is the perfect place for breakfast, lunch or dinner.

From May 2021 you can also stay just metres from the most consistent surf break in the country. The Camp at The Wave is set in a private field close to the waves, perfectly placed for dawn patrols of sunset patrols, and is great for families and groups of friends. It's a space that celebrates the simple things in life, a place to escape, connect, sleep and reset and spend quality time with those close to you.
Our tents pay homage to the surfing spirit of adventure and are kitted out with comfortable beds, a kitchenette, private toilet, wood burner and large balconies.

---
Outside & Active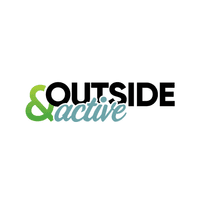 Outside & Active is the home for those who love the outdoors. Our mission is to inspire, inform and educate people about being active outdoors in a fun, safe and sustainable way. We provide inspiration, kit, tech and advice on adventure, camping, climbing, cycling, hiking, running water and winter.
Related Articles
Most recent articles by Outside & Active
Most recent articles in ADVENTURE
---
The Wave
The Wave is the vision of Founder, Nick Hounsfield, who wanted to bring the joy of surfing and its many health benefits to people of all ages, backgrounds and abilities. We're about getting back to nature, improving health and wellbeing, helping people feel like the best version of themselves and having a load of fun in the process!