7 December, 2021
The Ellie Soutter Foundation
Following the tragic death of Team GB athlete Ellie Soutter on her 18th Birthday, her family has committed to continue fundraising in her memory. The foundation supports promising ski and snowboarder athletes, both financially and mentally, to help them fufil their potential and achieve their dreams. Click here to find out more about the foundation.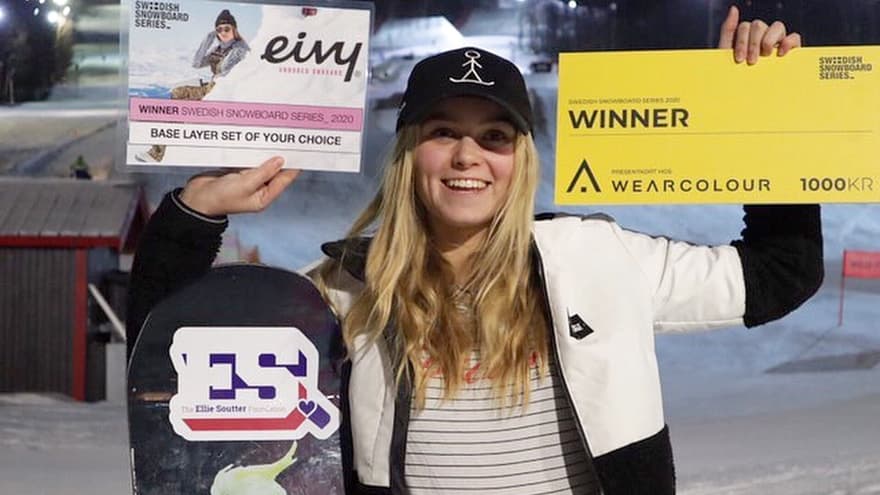 The Ellie Soutter Foundation was established in Ellie's memory so young athletes from less privileged backgrounds, who don't have immediate access to funding, can be supported throughout their careers without additional financial pressure and are able to focus more on their snowsports training and performance. This gives young talented athletes a chance to reach their full potential in their sport which otherwise they may not be able to do due to lack of financial resources. The grants that we offer go towards travel, accommodation, training, coaching and equipment, and being partnered with corporate sponsors, this assists the athletes to gain publicity and perhaps receive further funding and sponsorship. Most importantly we seek to be a 'safety net' for young athletes, like Ellie, who need ongoing support with their mental health in times of stress. We are very proud to support our athletes in their sporting journeys and are excited that we can continue to grant fund and support Maisie Potter who has been selected as one of the GB World Cup squad members. As Ellie, Maisie is from a less privileged background and has struggled to fund her sport for the past few years. All made more poignant Maisie used to train and compete alongside Ellie, so we look forward to supporting her on her Olympic pathway. It's also brilliant news that we have been able to continue to support Charlie Lane and Maisie Hill this winter after a very difficult year of fund raising due to the Covid pandemic.
Another important part of the Foundation is our '#riding2win' merchandise, which was started when Ellie's friends began designing T-Shirts with Ellie's signature logo and hashtag on and asking Tony if it was ok if they printed them. So #riding2win was born. This aspect of the charity brings some certain longevity to us as we've created a brand. The logo (a stickman snowboarder) is a special part of the brand as it's a tattoo that Ellie had done at 16, which she tried to bribe Tony into letting her have on the way to the Freeride Junior World Championship if she got on the podium. After much negotiation he said yes, she could get the tattoo, if she got on the podium, obviously not expecting that of her first ever time competing in a World Championship - well Tony was proved wrong and off to the tattoo shop they went! Tony Soutter said "I really love the merchandise we create and how it's very personal to Ellie and we're also trying to become completely carbon neutral and do our bit for the environment. A great way to show your support for the charity is by purchasing and wearing our clothing"
One of our slogans at The Ellie Soutter Foundation is 'It's OK not to be OK'. And we believe now, especially during these difficult times, it is important that people are encouraged to reach out for help. Increasingly, young people are struggling with their mental health due to social media and bullying, and a worrying rise in teen suicide rates shows that help is desperately needed. The Ellie Soutter Foundation aims to promote a mind and body wellness ideal, focusing on the importance of mental health being seen as equal to physical health and raising awareness of this not only in the snowsports industry, but on a wider global scale. Our newest project 'Ellie's Safe House' which works with young people in our local community of Morzine & Les Gets (France) where Ellie grew up. This is to promote mental wellbeing, through workshops, group sessions, and is a local triage point for guidance towards support from therapists and specialists where people can get help if needed.
The Foundation has been supported by many people and companies over the past three years but now more than ever we're seeking new partners and sponsors to work with us as, due to the effects of the COVID-19 pandemic, The Ellie Soutter Foundation has, like all other charities, been struggling to raise funds. If you feel like you could help us in any way, please visit our website to make a donation or contact us - we are active on social media and welcome any fundraising opportunities.
For more information about The Ellie Soutter Foundation please visit our website
https://theelliesoutter.foundation/
Facebook – EllieSoutterFoundation
GoFundme Page - https://www.gofundme.com/f/riding2win
---
Outside & Active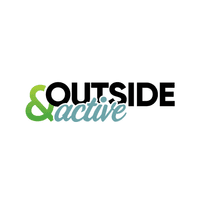 Outside & Active is the home for those who love the outdoors. Our mission is to inspire, inform and educate people about being active outdoors in a fun, safe and sustainable way. We provide inspiration, kit, tech and advice on adventure, camping, climbing, cycling, hiking, running water and winter.
Related Articles
Most recent articles by Outside & Active
Most recent articles in WINTER
---