Looking for the best running technique or running form tips? You may not need to… read thoughts from contributor Lilly Adkins.
The Perfect Running Form

Despite what others may say, in my opinion, you do NOT need the perfect running technique to run fast times or to achieve your goals.
Next time you watch the elite's race, watch closely!
You may see a couple of silky-smooth runners like Eluid Kipchoge, but not all the world class athletes have the 'textbook' running style.
Take Paula Radcliffe as one of many examples I could use, with her distinctive style of nodding her head…
Didn't stop her from being the best in the world and still is to this day!
In my experience, having coached A LOT of runners, I've known some who effortlessly float across the ground in "proper running form" but are constantly injured and rarely make it to a start line.
I've known runners who have far from the 'textbook' technique never get injured and run incredible times.
You get what I'm saying?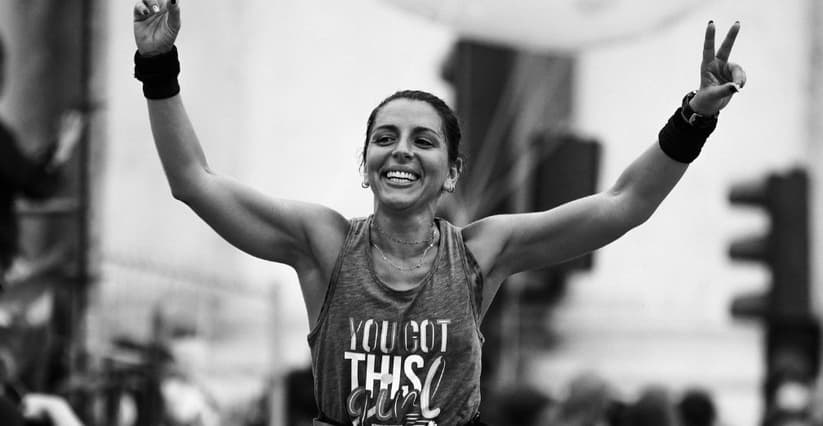 Now don't get me wrong…
Never underestimate the advantages of working consistently to correct your imbalances, strengthen your weaknesses, and improve your mobility and posture if, you want to reduce the risk of injuries and run more efficiently to enhance your performance!
The problem is that many runners put limiting beliefs onto themselves by comparing themselves to others, thinking they should look a certain way whilst running, feeling they are not good enough or not 'built to run' (social media platforms have a huge impact on this).
And you want me to be 100% transparent…
This has NOTHING to do with your form and technique (although you may want to believe it is). It's about self-worth and believing in yourself.
I know this because trust me, I've been there.
So, are you really going to let that right foot that slightly turns out or left arm that swings more than the right hold you back from unleashing your true potential?
It sounds crazy when I say it like that, right?
In my opinion, running form is not everything and many elites prove this!
Article by Lilly Adkins
This article is by our contributor Lilly Adkins from Move Better Run Better – check out their website here.
Lilly worked with an Olympic athlete for several years before transitioning to become a sports massage therapist where she worked with many elite athletes. Through her own experiences of overcoming serious injuries including hip surgery and 15-pins and 2 plates in her ankle, she used Strength and Conditioning to prove the doctors wrong and to still be able to continue to run pain free. This inspired Lilly to become a Strength and Conditioning coach and she has since helped hundreds of runners to avoid and overcome injuries and is now head S&C coach at Move Better Run Better.
Read this other great article from Lilly on Perfection Paralysis here.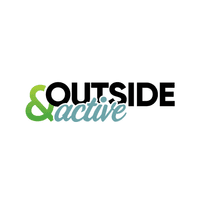 Outside & Active is the home for those who love the outdoors. Our mission is to inspire, inform and educate people about being active outdoors in a fun, safe and sustainable way. We provide inspiration, kit, tech and advice on adventure, camping, climbing, cycling, hiking, running water and winter.