For the final episode of season 4 on the Outside & Active Podcast, we are joined by the real life Forrest Gump, Rob Pope. Find out how he started his running journey and how the idea came about to run the same route that Forrest ran in the film. We also talk through his expereince running back to back ultra marathons and his experience during the infamous Marathon Des Sables.
This week on the Outside & Active Podcast, Dominic Brown speaks to Rob Pope
His name is Rob Pope, but you might know him as Forrest Gump. In 2018, Rob became the first person to answer one of the most asked questions in ultrarunning. "Could Forrest have actually survived his epic run". Well, according to Rob, he could, after he himself ran over 15,600 miles in 422 days, crossing America almost five times and finishing at the same spot Forrest did in Monument Valley.
As such, it seemed appropriate that he next appeared at the sharp end of the field in the 2019 Marathon des Sables finishing as the highest placing Brit/Australian, despite developing pneumonitis on the long stage.
Since then he has taken his charity fundraising to almost £100,000 with major long distance runs between two of the UK's highest summits - Snowdon and Scafell for the Stroke Association and making a pilgrimage called "The Long and Winding Road" from Liverpool to Glastonbury festival, running over 100km daily, for Oxfam.
Has the talk of running got you feeling competitive? 
This weeks episode of the Outside & Active Podcast is sponsored by our friends at Sports Tours International.
Sports Tours International have you covered gaining entries to the world famous major marathons and on your way to getting the prestigious Abbott World Marathon Major Medal. Search "Sports Tours ABBOTT Major" online today and let them take you to the starting line!
They also have a competition running where you can win a once in a lifetime 7 Day True Trekker tour to climb Mount Toubkal in Morocco. Click here to find out how to enter. 
Thank you to our season partners, Dryrobe, the original outdoor change robe.
Enhance your outdoor experience with dryrobe®
Designed to let you get changed anywhere, the dryrobe® Advance is an essential piece of kit for outdoor adventurers who need to stay protected from the elements.

The dryrobe® Advance is like having your own portable changing room, where the oversized design gives you plenty of space to get changed in and out of your sports gear. Versatile enough to be worn as a jacket on those chilly race mornings, or sitting by the campfire in the evening.

Made from 100% recycled fabrics, the waterproof and windproof outer protects you from the elements, whilst the super warm lining will keep you toasty pre or post run.
From surfing, wild swimming to triathlon, paddleboarding or even walking your dog in torrential rain, the dryrobe® Advanced is for everyone.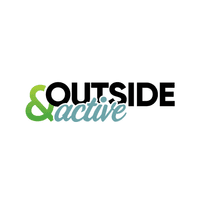 Outside & Active is the home for those who love the outdoors. Our mission is to inspire, inform and educate people about being active outdoors in a fun, safe and sustainable way. We provide inspiration, kit, tech and advice on adventure, camping, climbing, cycling, hiking, running water and winter.