Double Paralympic champion Jonnie Peacock talks to us about being fearless as a young athlete and how we shouldn't look at able bodied and disabled athletes as different - they're all athletes.
Podcast with Paralympian Jonnie Peacock
This week we get to speak to double Paralympic, World and European T44 100m champion - Jonnie Peacock. At 19 years old, he sensationally won his first Paralympic title at the London 2012 games during one of the best summers in British athletics history and he went on to defend his title at the 2016 Rio Paralympic Games.
To listen back on any other episode of the Outside&Active podcast, hit subscribe in your player or visit this page for more inspiring conversations.
We talk to Jonnie not just about his successes at the London and Rio games, but we find out what Jonnie things about the new "young" generation of Olympians as well as talking about how there really is no difference between Olympic and Paralympic athletes. They're both human, they're both striving for their best - is there really any difference? 
Listen to the episode here.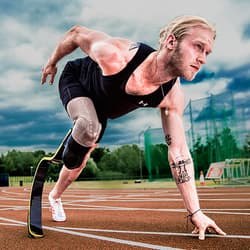 About Jonnie Peacock MBE
Jonnie is the Double Paralympic, World & European T44 100m Champion. He sensationally won his first Paralympic title at the London 2012 Games during one of the best summers in British Athletics history. He then successfully defended his title at the Rio 2016 Paralympics.
In Rio in 2016, Jonnie re-set the record books, running a time of 10.81 seconds in the T44 100m final, setting a Paralympic record in the process.
In what is an already remarkable journey, Jonnie's determination, courage and attitude led him to become one of Great Britain's best Paralympians.
About our partners Sports Tours International and Club La Santa
Sports Tours International provide the opportunity to participate in the world's biggest marathons, take on the most challenging sportives and watch some of the toughest bike races on the planet.
As International Travel Partner of the 6 World Marathon Majors including TCS New York Marathon, Tokyo Marathon, Boston Marathon, BMW Berlin Marathon, TCS London Marathon and Bank of America Chicago Marathon, as well as the VIP tour operator of the 3 Grand Tours and 5 Monuments of Cycling, they get people of all ages and from all walks of life to their starting line or in prime spectator view.
Find the next event to inspire your running at sportstoursinternational.co.uk
It's not just mass sports participation you could choose either:
They also have an exclusive partnership with the world's number 1 training resort, Club La Santa in Lanzarote, to accommodate anybody looking for a training or active holiday at this incredible sports leisure resort.
Try your hand at over 500 different activities and enjoy recovery in the sunshine and an array of wellness facilities for all ages, abilities, solo, groups, couples and families
To find out more head over to Clublasanta.co.uk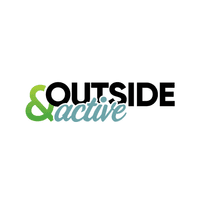 Outside & Active is the home for those who love the outdoors. Our mission is to inspire, inform and educate people about being active outdoors in a fun, safe and sustainable way. We provide inspiration, kit, tech and advice on adventure, camping, climbing, cycling, hiking, running water and winter.